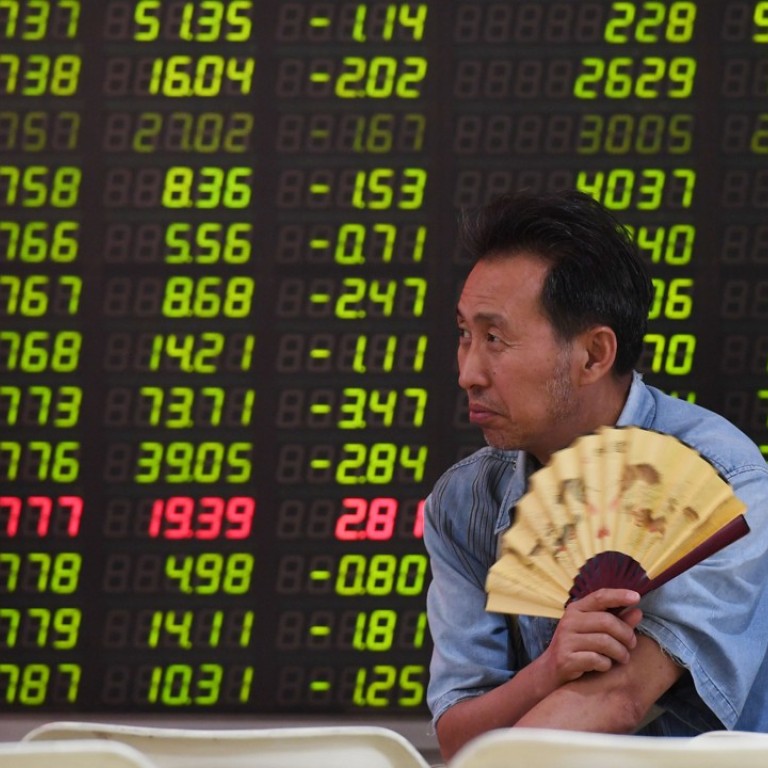 'No chances of making money': Chinese retail investors have lost more than 100,000 yuan each this year
US-China trade war has also contributed to sharp falls in Shanghai Composite Index
So much for mainland Chinese investors' plans of gaining from the country's economic growth through its equity market. Millions of individual investors have learned to be patient with stocks, only to bear further losses amid Beijing's escalating trade war with Washington.
"Playing the stock market is the biggest mistake of my life," said Chen Yin, 37, a Shanghai-based retail investor. "The market downturn makes me feel hopeless."
Chen invested 300,000 yuan (US$43,410) in the A-share market five years ago, and had lost half of his investment as of Friday. He is among the 100 million mainland investors most of whom have spent years of savings on trading shares.
Individual A-share investors have lost more than 100,000 yuan each so far this year, after US$3 trillion in market capitalisation was wiped out. A traumatic 7.6 per cent fall in the Shanghai Composite Index, China's benchmark gauge, last week has triggered a new crisis of confidence, with disgruntled investors venting their anger at market regulators as well as listed companies.
The gauge ended at 2,606.9 on Friday, 21.2 per cent shy of its close in 2017. The index slumped by 3.7 per cent last Monday, after the weeklong National Day holiday, as the global equity markets rout spread to the mainland, before tumbling by 5.2 per cent on Thursday.
The sharp falls were also a result of mounting worries about the simmering US-China trade war, and came despite analysts' warnings that the panic selling had been overdone.
The retail investors disagreed. Last week, the idea that trading stocks was more detrimental than drugs went viral on Chinese social media platforms.
"We just need to make a decision to quit the mainland stock market, because it never gives you hope," said Zhou Lingzi, another Shanghai-based investor who has lost more than half of his investment of 2 million yuan over the past decade. "The frequency of panic selling here is high and the regulators are doing nothing to protect us."
On Thursday, more than 1,000 stocks, about a third of the total mainland companies listed on the Shanghai and Shenzhen stock exchanges, plummeted by their daily trading limit of 10 per cent.
It was the 19th time in three years that such a dire scenario had occurred in the mainland market.
The Shanghai Composite Index crashed in 2016, when a short-lived break-circuit mechanism led to chaotic trading and the index dropping to as low as 2,655.66 on January 28. The decline forced Xiao Gang, former chairman of the China Securities Regulatory Commission, to step down.
Mainland investors used to chase short-term gains on the stock market and constantly kept an ear out for rumours. The commission, however, has been encouraging them to trade shares on valuations, rather than rumours.
And after the market rout between mid-2015 and early 2016, many investors like Chen said they had been taking a long view, believing that a new sustained rally could take place in the future.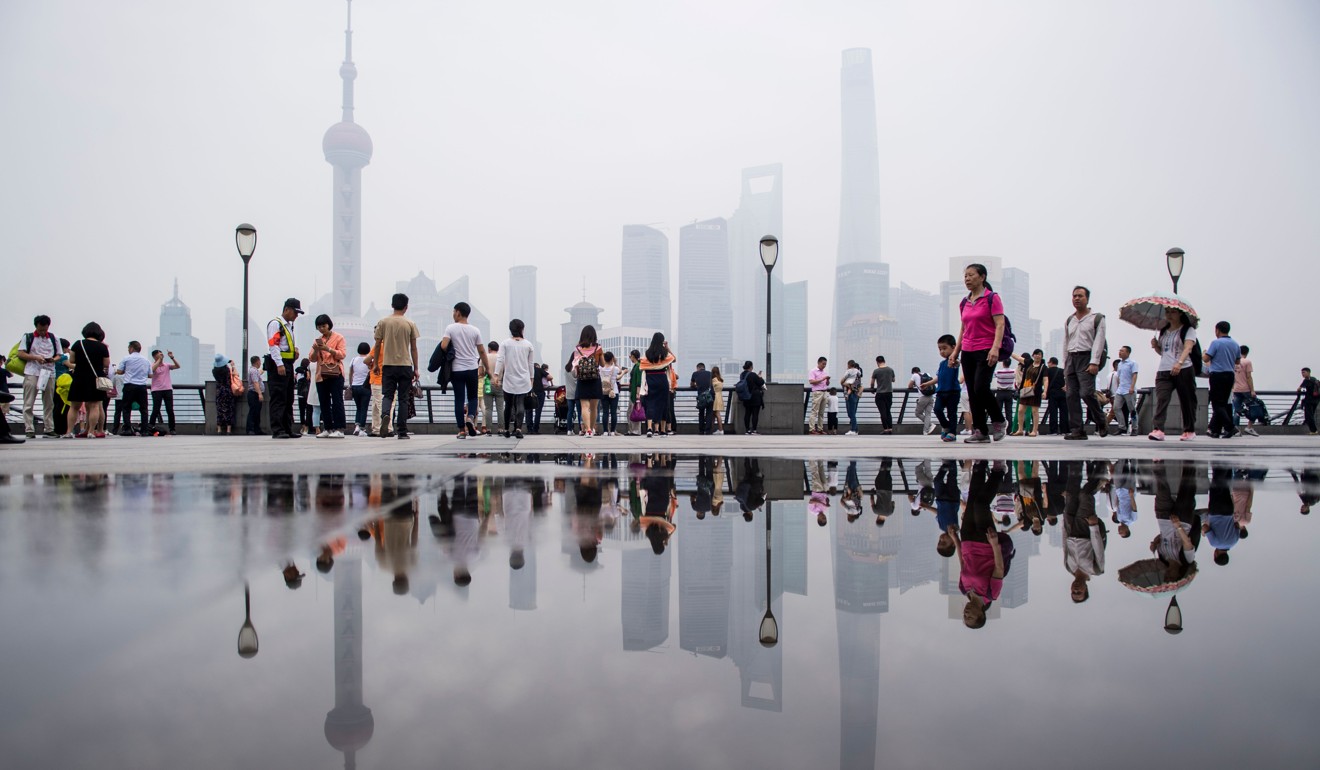 "I stopped trading stocks by frequently buying and selling," said Chen. "But the severe loss I suffered this time has convinced me it was not a matter of investment tactics. Retail investors have no chances of making money in the market."
Xinhua, the official state-run news agency, said 66 per cent of equity investors in China lost money last year amid a 6.6 per cent rise in the benchmark Shanghai gauge.
Normally, the regulatory commission would slow down or suspend initial public offerings to restore investor confidence in a bear market. But these efforts have often turned out to be inadequate, with skittish investors continuing to cash out on expectations of further losses.
China's top regulators would also talk up the market and insist economic and corporate fundamentals would support an imminent turnaround.
"The potential damage to the Chinese economy by the trade war is weighing on millions of investors," said Ivan Li, an asset manager with hedge fund Loyal Wealth Management. "But investors want to see concrete evidence showing the economy would remain stable and companies would continue to post profits, not empty talk."