Drugs
Get more with myNEWS
A personalised news feed of stories that matter to you
Learn more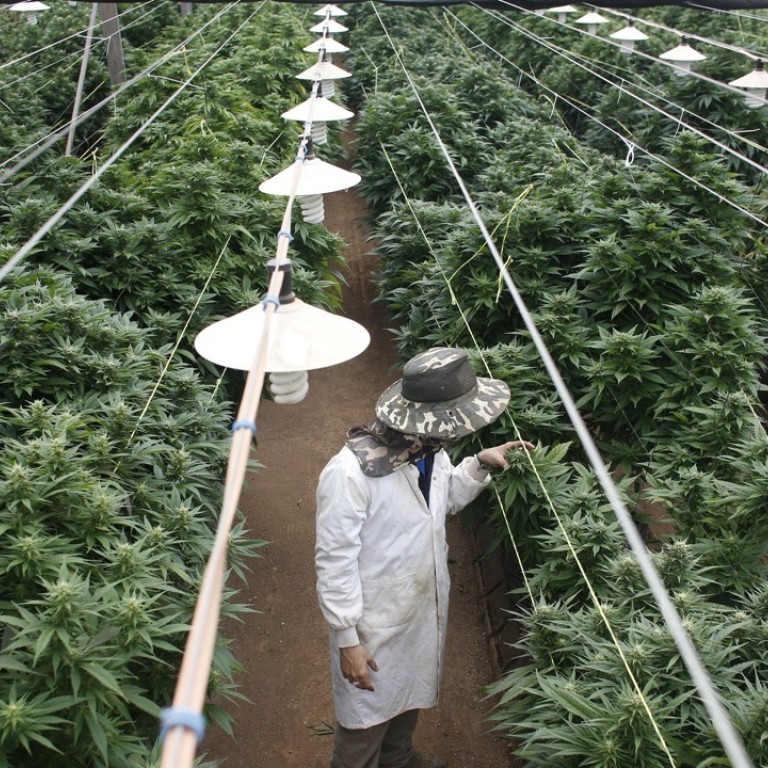 Global cannabis industry eyes China for production and investment
Chinese investors are beginning to warm to the new market, but a negative social stigma and a lack of education surrounding the drug are hurdles that need to be overcome
The global cannabis industry is targeting China for production and investment, while the country's investors are warming up to the idea of placing their money in the fast-growing market.
Legal cannabis is a booming market worldwide, expected to be worth US$57 billion in 10 years, with legal adult recreational use accounting for 67 per cent, and medicinal marijuana taking up 33 per cent, according to Arcview Market Research and BDS Analytic.
"China for the last five years has had a lot of money invested in research and development without anybody's knowledge or help," said Glenn Davies, group CEO of CannAcubed, a Singapore-based cannabis and biotech company, in an interview at the Hong Kong Cannabis Investor Symposium on Thursday. "Before the US had been pushing through legislation, they have been doing underlying research and development on a government level into cannabis."
Asia's participation is predicted to rise as Thailand and Malaysia this year have been considering the legalisation of medical marijuana – the first countries in the region to do so.
While growth and consumption of marijuana remains illegal in China, the government has been investing in health-related cannabis known to help illnesses such as Parkinson's, multiple sclerosis and cancer.
Chinese companies own 309 of all 606 cannabis-related patents worldwide. They relate to hemp – the legal variety for industrial use in things like clothing and food products – and cannabidiol. Also known as CBD, cannabidiol is a strand of the plant used for medicine without creating a high, but remains illegal to grow or consume in China.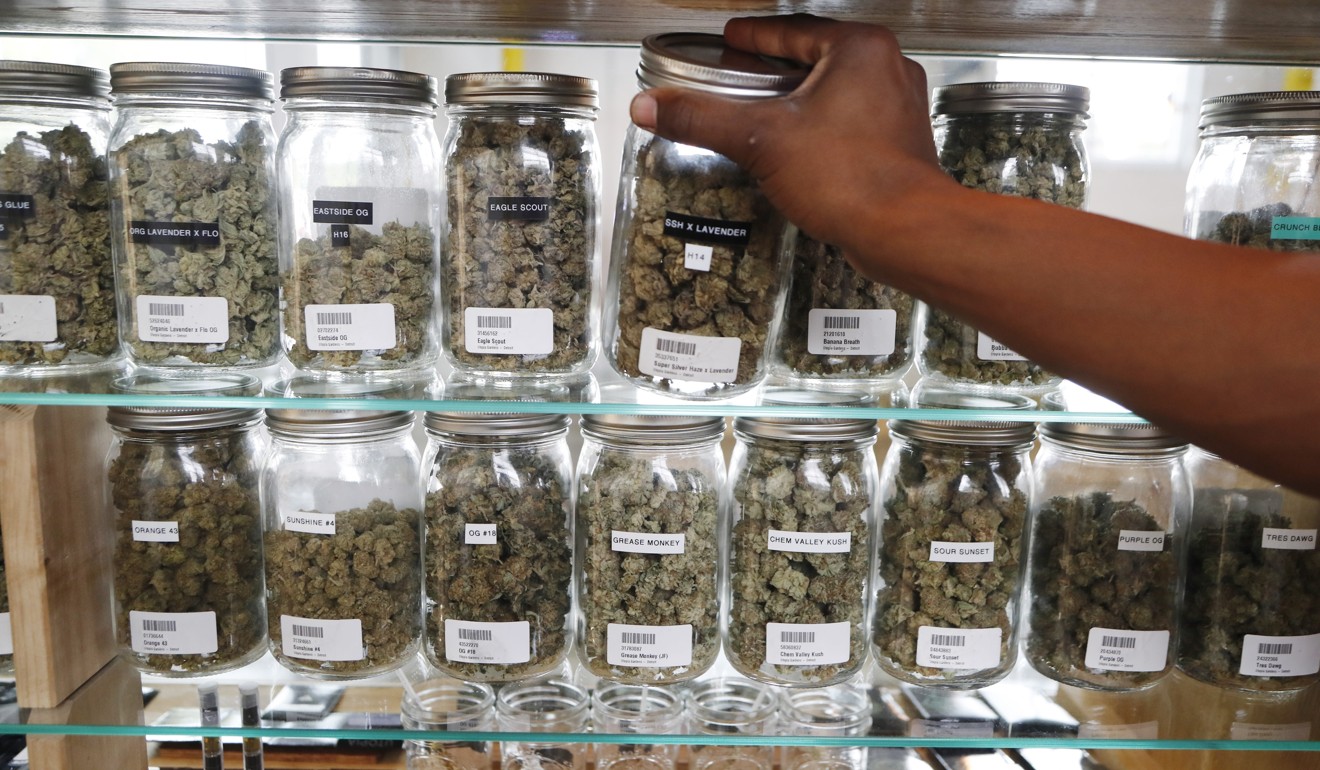 CannAcubed has partnered with the Chinese government to grow what will be the world's largest area of CBD in southern China's Yunnan province – the only province where the government granted legal permits.
Their partner, China Health Investment Corporation, the country's largest state-owned health fund, has invested US$60 million for a 15 per cent stake in the company's China project, led by China CEO Huang Zeqin, who is also the general director of China Academy of Pharmacies.
Chinese internet giant Tencent is also a partner. The internet giant is using data from the company to understand consumer activity in the health sector.
Next year CannAcubed will grow 2,000 hectares, the size of that 2,000 football fields, of CBD, to produce 30 tonnes of the product, which will account for 6 per cent of the global market share. The partnership have been granted a total 100,000 hectares to cultivate, process and manufacture cannabis, to be shipped out of China.
Globally 34 countries allow the medicinal use of the drug, while Canada stands at the forefront for being the second country after Uruguay to legalise both recreational and medicinal usage last month.
China, Davies predicted, will make medicinal marijuana legal in up to two years. "It is really only a matter of time before it becomes legalised and we are able to look at the domestic market," he said. "Instead of shipping it all to the US, Canada and Europe so everybody else benefits, it makes more sense for them to keep it here."
While some industry experts and investors agree with Davies, others think China may never legalise the drug for medical purposes.
However, a negative social stigma and a lack of education surrounding the drug are hurdles that need to be changed before money will flow to cannabis-related companies in the US and Canada.
URI Capital Management, who co-hosted the event, have chosen cannabis as their next key investment. Investors are wary to commit, however, over a lack of consumer education, said investment director Michael Lau. Only those who are wealthier and can afford to take risks are likely to buy into cannabis-related companies overseas, he said.
Lina Shen, managing partner of Synapse Asset Management in Shenzhen, said the pool of investors in China limited to those who want to invest overseas and can afford the risk of alternative products. But she said there is growing interest.
In Hong Kong marijuana was classed illegal under the 1969 Dangerous Drugs Ordinance. Trafficking carries a maximum sentence of life in prison, and just smoking the drug can lead to up to seven years in jail and a fine of HK$1,000,000 (US$127,594). There are no registered pharmaceutical products containing cannabis for medicinal use in the city.
While Davies of CannAcubed does not expect cannabis consumption to become legal in the city, he does want to IPO in Hong Kong by 2021. Otherwise he would consider listing in the US.
"The biotech laws in Hong Kong have recently changed and that is of interest to us as a biotech company with a heavy focus on technology," he said. "If we can work in Hong Kong and with the help of China, it would be beautiful."