Music
Get more with myNEWS
A personalised news feed of stories that matter to you
Learn more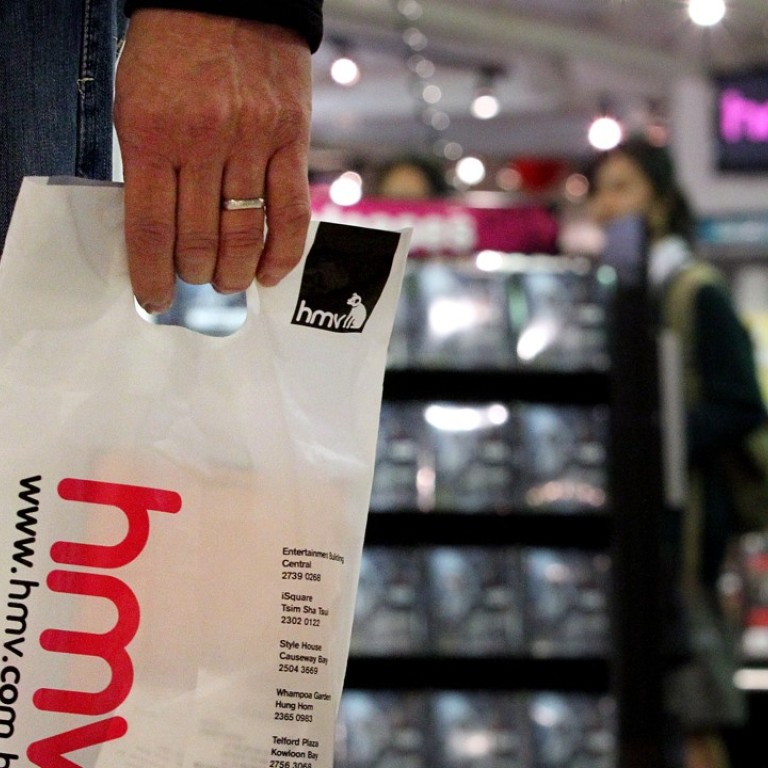 HMV shares slump by another 25 per cent on Wednesday as landlords sue for more than HK$5 million in overdue rent
Bid to find white knight seen as challenging; company says retail business 'stuck in time' and is considering liquidating or selling retail unit after landlords file lawsuits for unpaid rent
HMV Digital China Group's shares tumbled by a further 25 per cent on Wednesday amid concerns the company may liquidate or dispose of its loss-making retail units.
The company's shares closed at 1.5 HK cents on GEM, down by 25 per cent from Tuesday when they fell by 80 per cent. GEM is the second board of the Hong Kong stock market, tailored towards small and medium-sized companies that have yet to post a profit.
Wednesday's level was the lowest since the company, chaired by entertainment businessman Stephen Shiu Junior, listed in December 2000.
"In the past few months, HMV Retail Business in Hong Kong has been under siege from high rental fees, potential lawsuits, weakening local consumer sentiment and the worldwide rise of e-commerce," the company said in a stock exchange filing on Tuesday night.
"HMV Retail Business has remained stuck in time. It may undergo future plans, but not limited to, restructuring, investment, liquidation and disposal."
The company added it will issue an announcement once a decision has been made.
The group reported a net loss of HK$18.81 million (US$2.41 million) for the three months to the end of September, against a profit of HK$1.85 million a year earlier. Its retail business reported revenue of HK$31.55 million, down by 41 per cent from a year earlier, according to the
exchange filing
.
"Now HMV cannot even afford to pay its rent and the landlords have filed lawsuits. This may lead to the shops being closed, or a forced wind up," said Louis Tse Ming-kwong, director of Hong Kong brokerage VC Wealth Management.
"Other creditors may also take similar actions. The investors have lost confidence and this has led to a nosedive in its share price," said Tse.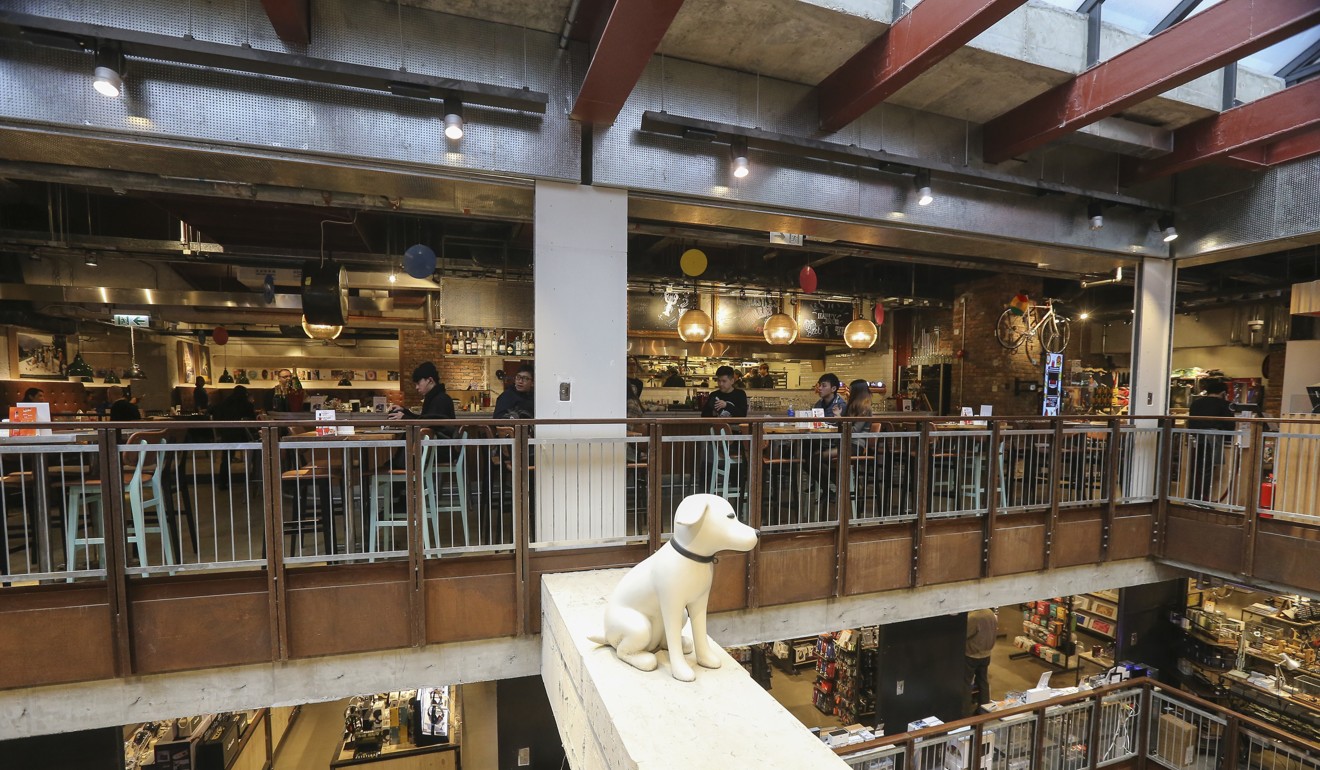 While there have been market rumours that Shiu has been trying to find a "white knight",
Tse said it would be difficult to find such an investor to help rescue the music retailing venture.
"The CD and DVD retailing industry has been a sunset industry. People nowadays have shifted to downloading music, films and television shows online to watch on their computers or mobile phones. This is particularly difficult in Hong Kong, as its rents are among the most expensive worldwide," he added.
Derek Lai Kar-yan, managing partner at Deloitte for China's southern region and a veteran liquidator, however, said there might still be hope for a white knight.
"HMV will be the most valuable asset for the company [HMV Digital China Group], as it is still a well-known brand. In addition, the company is listed on the GEM and its listing status is also valuable as some may like to inject assets into the company as a back-door listing. It [HMV Digital China Group] is hopeful it will find a white knight to pay the rent, and that the brand may still remain in business," said Lai.
HMV's three shops in Central, Causeway Bay and Kowloon Bay all face eviction as their landlords have filed lawsuits, separately, over the past two weeks, and are seeking more than HK$5 million combined in unpaid rent and other charges. The company has seven HMV outlets in Hong Kong, according to its website.
In June, Hong Kong Records, another major CD and DVD retailer, closed its flagship shop in Pacific Place. The company still has a shop at Harbour City.
HMV Digital China Group said its financial position and business operations were "as usual". Aside from its retail business, HMV has a film unit and acts as artist manager for a number of stars and singers in Hong Kong.
The company has made films such as Delete My Love, and manages artists including Julian Cheung Chi-lam as well as Celine Tam, who shot to fame for her performance last year on season 12 of the show America's Got Talent, according to the company's website.
The company was originally called China 3D Digital. In 2016, it bought HMV's retail music business for HK$408 million from AID Partners, a private equity firm directed by local businessman Kelvin Wu King-shiu. AID Partners took over the Hong Kong HMV business in 2013 when British HMV went into administration.
In an interview with the South China Morning Post at the time of the acquisition, Shiu said he wanted to turn HMV into a part of his entertainment empire and would expand HMV to become a lifestyle store featuring shopping, restaurants and concerts that would showcase his artists in addition to other talent.
"HMV is an international brand which has been rooted in Hong Kong for the past 22 years," Shiu said in 2016. "It has become an integral part of the collective memory of Hong Kong people."
Shiu declined to comment. The company's market cap stood at HK$203.97 million at close of trading on Wednesday.
This article appeared in the South China Morning Post print edition as: 'UNDER SIEGE' hmv may sell up as shares sink