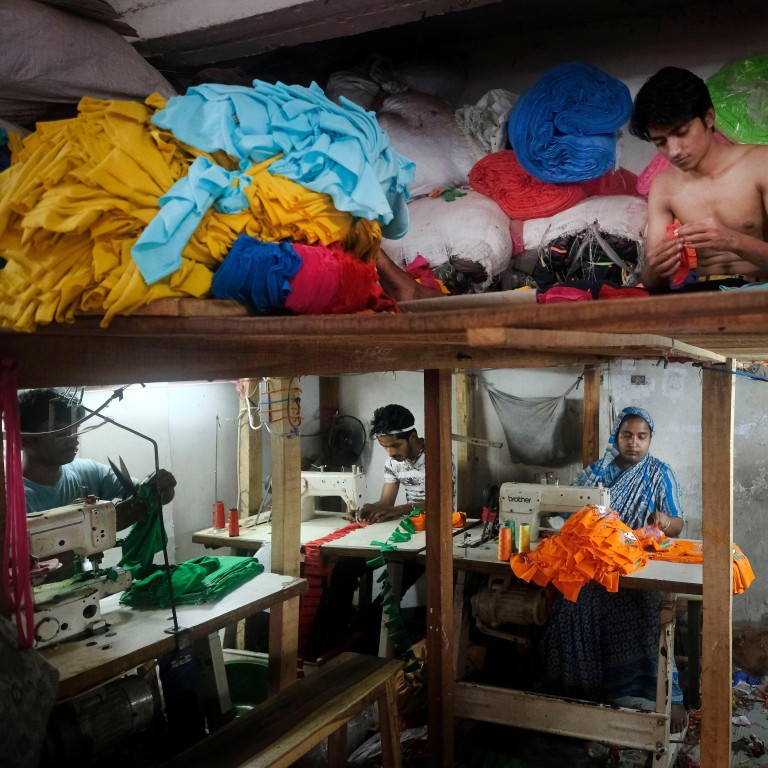 To what extent can blockchain help fight slavery in the global supply chain?
Complexity and lack of transparency of the supply chain has fostered slavery, exploiting 25 million people
Albeit early days, organisations are looking at adopting the technology to instil transparency into the manufacturing process
By merit of its tamper-proof ledgers and immutable and transparent records, blockchain technology is gaining traction as the answer to stamp out an age old and growing slavery problem hidden in the complex and opaque global supply chains which exploits 25 million people.
Even though forced labour or marriage has trapped an estimated 40 million people worldwide, according to the 2018 Global Slavery Index (GSI), the problem is also linked to hundreds of million more businesses and consumers.
With brands wanting cheap labour and workers desperate to escape poverty, it was easy for recruitment agencies, acting as the middle man, to exploit the situation, said William Nee, China researcher for Amnesty International.
"One of the big challenges is when people are recruited, or lured to go and work somewhere, they are often given false promises or exploited by agencies wherever they are coming from," he said.
Low wages, little compliance to decent working conditions and the relentless drive to produce more as suppliers strive to meet demanding quotas can be commonplace in international supply chains. Employment contracts and records can easily be altered, lost, or different versions shown to brand clients.
Last year, just 66,000 of the exploited 40 million people, or 0.2 per cent, were rescued, according to the 2017 Trafficking in Persons Report.
Workers could be deceived into a situation where even before they get to the work site, they had chalked up debt, said Matt Friedman, founder and CEO of Hong Kong-based non-profit The Mekong Club, the latest organisation to adopt the blockchain technology.
"A lot of the reason for that is along the way they are cheated and don't even realise, because there is no transparency," he said.
"Once you add transparency to a procedure, it is very difficult to exploit. It will make a difference to migrants, and result in them getting paid, having good working conditions and better their life."
The organisation this year teamed up with digital services provider Diginex to create a platform, eMin, which focuses on the labour issues in the garment industry.
Once officially launched in the new year, after initial testing across Southeast Asia, vetted recruitment agencies would input workers' information to the blockchain, before factories add employment contracts. Once stored, information cannot be changed.
Brands could then use the secure and transparent information to more easily audit the process and crowd out bad players.
"If there was a way to verify the hours employees actually worked; the amount of money factories paid them, what their contract said – if that was all completely transparent, it could save organisations like mine tonnes of time and resources because we wouldn't have to second-guess the documents being put in front of us," said Kyle Bogler, general compliance manager in Asia of VF Corporation, one of the world's largest apparel, footwear and accessories companies which owns Vans, North Face and Timberland brands.
The company uses 920 publicly disclosed manufacturers and has been working with The Mekong Club for more than a year to try and address forced labour problems in its processes.
"We are looking at what we can do as a company … how can we ensure we have a human rights strategy around forced labour," said Bogler, who is open to using blockchain once it is fully developed.
Adoption of the technology remains in the early stages, and one of the challenges is the risk of false data being input.
"There is a real misconception that blockchain is going to solve the world's problems, but if the data on the ground is fraudulent, you are putting rubbish in and blockchain won't solve that," said Phoebe Ewen, project manager at The Mekong Club.
According to the World Wide Fund's Western and Central Pacific tuna programme manager Bubba Cook, fraudulent data could be input about a company once or twice, but it would eventually be detected and evidence of an investigation would be recorded on the blockchain. If a fishing vessel was found to not be paying crew, for example, documents charging them would be uploaded.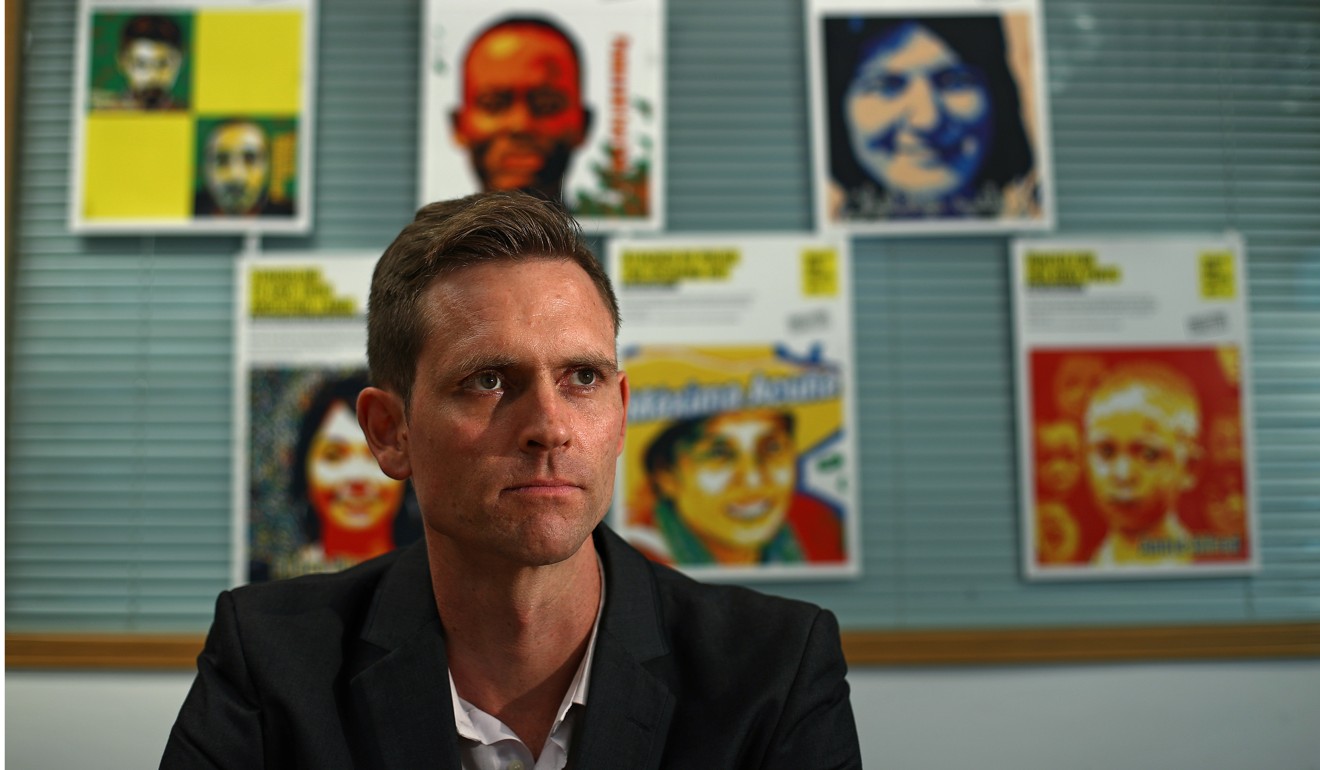 A more established blockchain platform was created by UK-based technology company, Everledger. Though not used to tackle labour issues, it has showed how the technology can help combat fraudulence in the diamond industry, tracking the provenance and authenticity of diamonds, from mines to retailers.
Since its establishment in 2015, the company has recorded over three million diamonds' colour, carat, history and transportation on the blockchain and is now extending the mechanism to other high-value assets like wines, gemstones and metals.
"We capture not only the mine of origin but also the processes and procedures it goes through across the borders of international trade," said founder Leanne Kemp.
Though some household brands have previously come together to form groups, like the Fair Labour Association in 1999 which promotes international labour laws, progress in stamping out human labour rights issues has been minimal, and scandals have tainted some companies' reputation.
In 2016, for example, nine popular food and household brands including Unilever, Nestle, Colgate and Procter & Gamble, according to an Amnesty International report, sold products containing palm oil tainted by human rights abuses in Indonesia.
Legislations like the 2015 UK Modern Slavery Act have brought the issue to higher attention, while pressure from consumers and investors also highlights the need for technology to help brands wanting to prevent reputational damage.
"Brands are concerned about whether factories they are working with have forced labour. To be able to verify and validate that it is not taking place becomes a real incentive, it protects them from any possible issue at a later point," said Friedman. "Being able to take out a blockchain agreement offers a sense of security."
While big brands genuinely wanted to "do the right thing" to avoid potential reputation risks, they needed the tools to do so, said Cook.
"Consumers want a way to be able to determine that what they are buying is what the seller says it is, and this provides us the best available opportunity to do so," he said, adding that shareholders were also exerting pressure on companies they have stakes in to improve their practices.
For these platforms to have their desired affect, however, all players needed to work together, said William Anderson, Adidas Group's vice-president of social and environmental affairs for Southeast Asia.
"On its own no brand can really do this," he said.
"If all of us identify, say, 10 recruitment agencies who seem to be sending [exploited] workers, that will have a far greater amplifying outcome. Collaboration is absolutely critical."