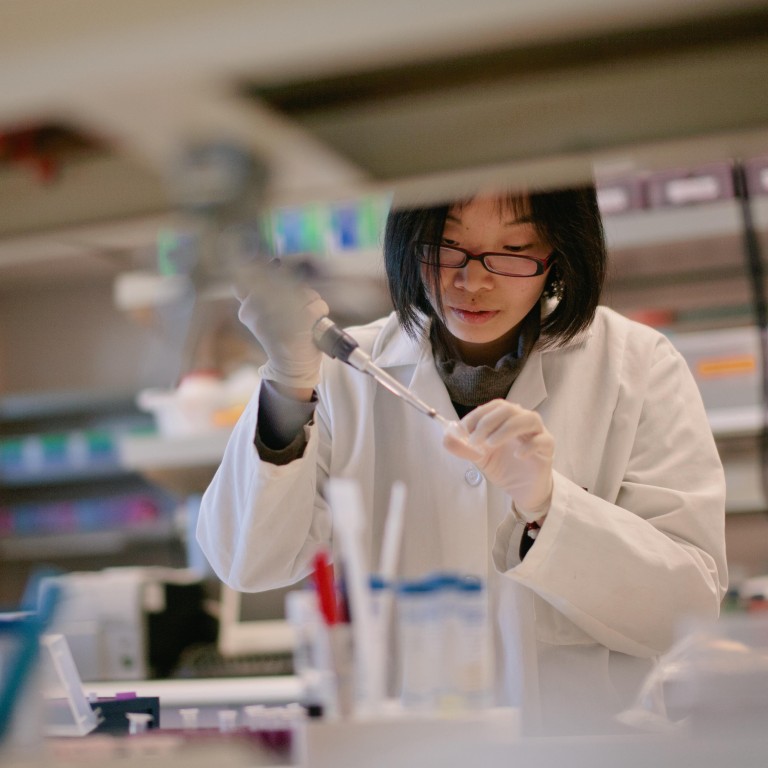 Opinion
Macroscope
by Andrew Langer
Macroscope
by Andrew Langer
Indonesia's policy misstep is Vietnam's opportunity to seize the sweet spot as Southeast Asia's pharmaceutical hub
Indonesia is actively driving out biopharmaceutical and other sophisticated ventures, requiring the compulsory licensing of any non-indigenous pharmaceutical products
This intellectual property grab will result in the list of drugs not available in Indonesia to grow even longer
Vietnam will be the biggest pharmaceutical market in Southeast Asia in less than a decade. Domestic and biotech joint ventures in Vietnam are on track to rescue the Indian market as well as become a major supplier and R&D hub for Japanese biomedical firms.
Additionally, by coordinating with Vietnamese tech entrepreneurs, medicine verification apps for affordable Vietnamese drugs will dominate the scandal-plagued Chinese market.
By continuing to strengthen its intellectual property protections, Vietnam is creating a biopharmaceutical sweet spot in the region. As India and China are regularly rocked by pharmaceutical scandals, Vietnam's growing status as a reliable junior partner with the United States and other advanced economies can be transformed into an international start-up hub for complex, long-term ventures like biopharmaceutical development.
In contrast, Indonesia is actively driving out biopharmaceutical and other sophisticated ventures. As the final nail in their own coffin, Jakarta imposed new regulations that required the compulsory licensing of any pharmaceutical product not being made in the country.
Infographics Made in China 2025 – Betting big on biotech
Counter-intuitively, this intellectual property grab will result in the list of drugs not available in Indonesia to grow even longer. Foreign direct investment in the industry has collapsed and no one wants their intellectual property held hostage in a joint venture.
Sadly, without these ventures, Indonesia lacks the expertise necessary to set up reliable facilities to realise its potential as a knowledge-based economy. Worse, Indonesia's best and brightest are looking to other countries with stronger legal protections to found research-intensive ventures.
Despite Indonesia being three times the size of Vietnam by most metrics, compulsory licensing and similar short-sighted actions create massive uncertainty in already risky emerging markets. Instead of creating predictable markets, compulsory licensing opens the door to technological expropriation at the earliest convenience.
Compulsory licensing of the pharmaceutical industry hampers investment across all industries – and quickly degrades the quality and safety of the newly acquired medicines.
Jakarta's assault on intellectual property has ground down investment incentives and punished domestic entrepreneurs. Innovation from highly lucrative but risky biotech and other advanced sectors of the start-up ecosystem require long-term cultivation and secure intellectual property.
Unfortunately, Indonesia's most celebrated start-ups are merely Amazon and Uber copycats. Moreover, Vietnam produced a tech unicorn years before Indonesia – and as Hanoi strengthens IP protection, several new Vietnamese ventures are taking higher profiles and have been able to compete and cooperate as needed with Chinese rivals.
Meanwhile, according to the Institute of International Education, Vietnam sends more students to US universities every year than Indonesia, the Philippines, and Thailand combined. Vietnamese students also outnumber other Southeast Asians in most European, Korean, and Japanese universities as well.
While foreign direct investment in the region's ventures continues to shift away from Indonesia, these highly educated, internationally savvy, informal ambassadors for Vietnam are steering medical and other biotech enterprises to Da Nang, Hanoi, and Saigon.
Respecting intellectual property rights is a fundamental prerequisite for a robust domestic biotech sector.
New drugs in markets that maintain high standards resulted in reduced hospital expenditures, fewer work-loss and school-loss days, even in African states where pharmaceutical companies were secure enough to introduce new medicine, according to data provided by the World Health Organisation, the US Centre for Disease Control in support of a study by Columbia University-National Bureau of Economic Research. The study illustrates how a thriving pharmaceutical market correlates with increased longevity, superior cost-effectiveness, and higher quality of life. These advances have a disproportionately positive impact on the poorest citizens' health care and lifespans.
As Vietnam has improved its intellectual property protection ranking published by the Global Innovation Policy Center, there has been a marked increase in the number of joint ventures and other biomedical activities, especially with Japanese and Indian firms.
Based on the progress initiated by Hanoi by providing better enforcement and market access, the GIPC believes Vietnamese policymakers can increase the flow of medical and biopharmaceutical talent and foreign direct investment by increasing its focus on intellectual property protections.
Southeast Asian law firm Tilleke & Gibbins points out that "compulsory licensing has not been granted in Thailand since 2007, and has never been granted in Japan; thus, Vietnam should reconsider whether it is truly needed," and went to emphasise better customs controls, patent enforcement, and specialised courts would yield a better financial and public health return for Vietnam.
The Ministry of Health's Decree 54 and Decree 36 resolved many of the issues affecting drug registration and drug imports and has facilitated better integration of foreign and domestic pharmaceutical activities. As a result, several major multinationals are serving the Southeast Asian market through their newly acquired or partnered Vietnam operations.
Instead of increasing pharmaceutical imports from dubious Indian sources or sabotaging advanced economic development by chasing away technology partners with compulsory licenses, Vietnam is magnifying its success respecting intellectual property to meet domestic demand and export high-quality, affordable pharmaceuticals to the rest of the world. Indonesia's mistake is Vietnam's opportunity.
Andrew Langer is president of the Institute for Liberty