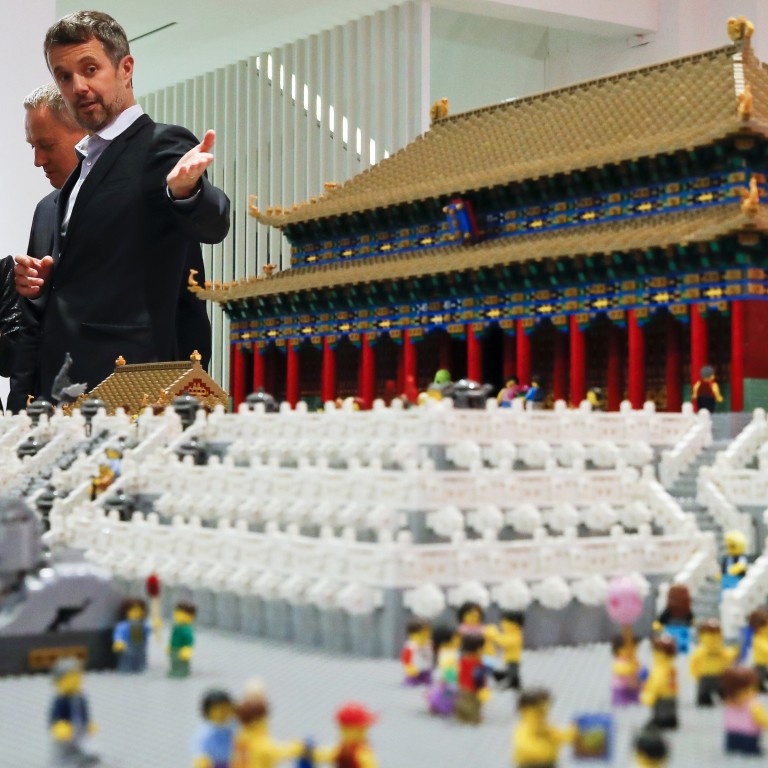 Danish toymaker Lego builds its empire in China brick by brick, store by store
The Danish toymaker, known for its multicoloured building bricks, will open 80 stores, mostly in third and fourth tier cities in mainland China
China continues to be a bright spot for Lego, which saw revenue grow in the double digits compared to the low single digits in its main markets of US and Europe
Legendary Danish toymaker Lego, one of the world's top three toy brands famed for its multicoloured building bricks, figures and elements, is planning a massive expansion in China, the company's most promising market, said CEO Niels Christiansen.
Christiansen, was appointed CEO in October 2017, said that the company, which had 50 stores in China last year, planned to open another 80 in 2019 in 18 cities, with the main focus on third and fourth tier cities. Overall, the company's stores would be in place in 30 cities.
Lego operates two "flagship" stores in Shanghai, and on February 22 opened its first flagship outlet in Beijing. Flagship stores are owned and operated by Lego, while Lego Certified Stores are operated by local partners. Of the 400 or so stores, about 240 are Lego Certified Stores.
During a press conference to present the company's annual results on Wednesday, Christiansen said that Lego would benefit as China's market of 200 million children increasingly entered the middle class.
Lego's production facility in Jiaxing – one of five production sites worldwide – about 100 kilometres from Shanghai, serves China and accounts for about 70 per cent of its products sold in Asia. The €100 million (US$113.6 million) factory opened in 2016, the same year as its first flagship store in Shanghai, according to a company spokesman.
From 2011 to 2015, Lego's revenues rose 91 per cent, and net profit rose from €557 million to €1.23 billion. But in 2017, after years of fast-paced growth, Lego reported its first decline in profit and revenues since 2004.
In 2018, Lego enjoyed a 4 per cent rise in revenue to €4.87 billion, and a 4 per cent rise in net profit to €1.08 billion. Net profit fell 14 per cent from its peak in 2016 of €1.26 billion.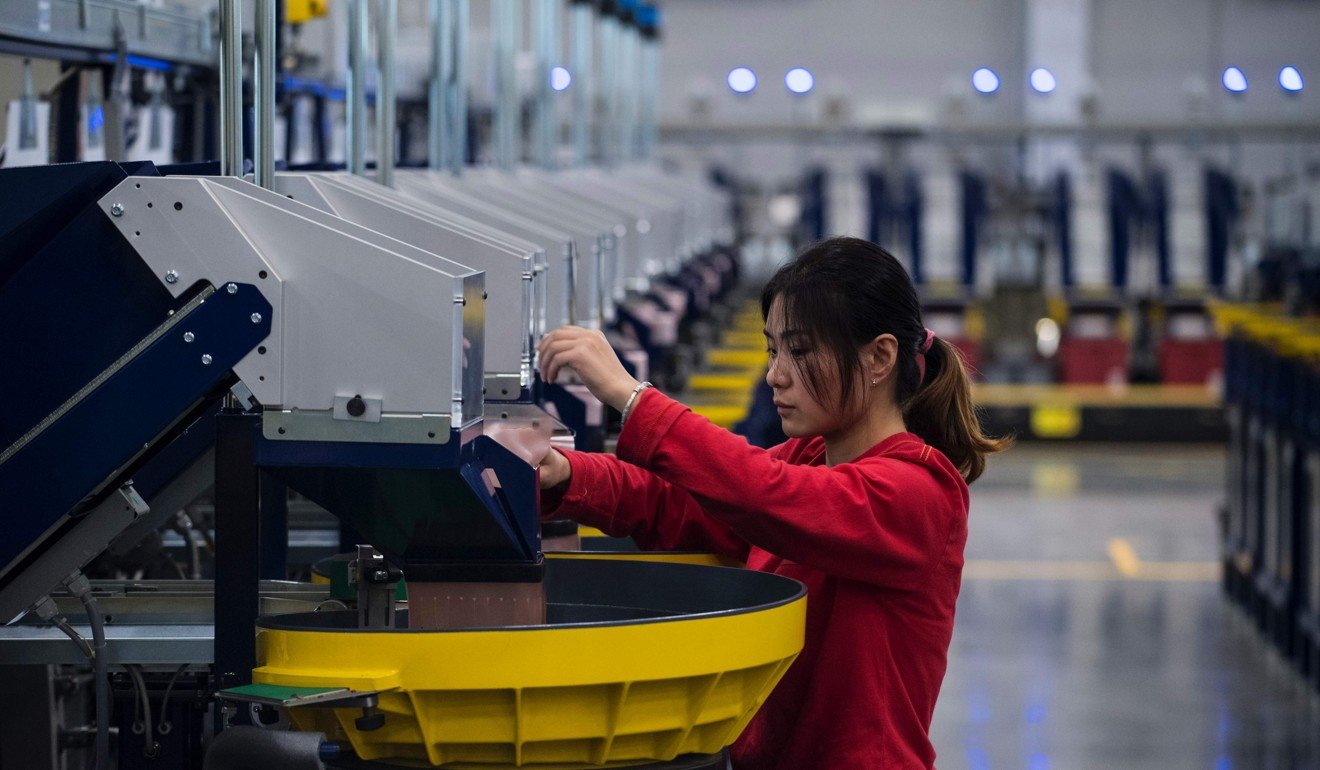 Christiansen refused to give revenue figures for China in 2018, stating only that revenue growth was in the "strong double digits".
Europe and the US, its traditional mainstay markets, saw revenue growth in the low single digits, according to Lego's annual report.
Globally, the toy industry has endured a year of transition, with challenges from e-commerce resulting in the bankruptcy of Toys R Us in the United States and Top Toys – a large European toy retailer – in 2018.
In China, Lego is pursuing a multiprong strategy to gain brand influence. It has partnered with Tencent to create a Lego online community for children where kids can upload their own designs and comments.
A Lego video zone had garnered 1.1 billion views, according to Christiansen, but he denied that the Tencent Lego online community would ever be developed into a retail outlet.
A big marketing draw for parents is the educational value of Lego building blocks, which develop creativity through free play. Lego has even developed construction sets that it says are designed to teach computer coding concepts to children at a pre-kindergarten age.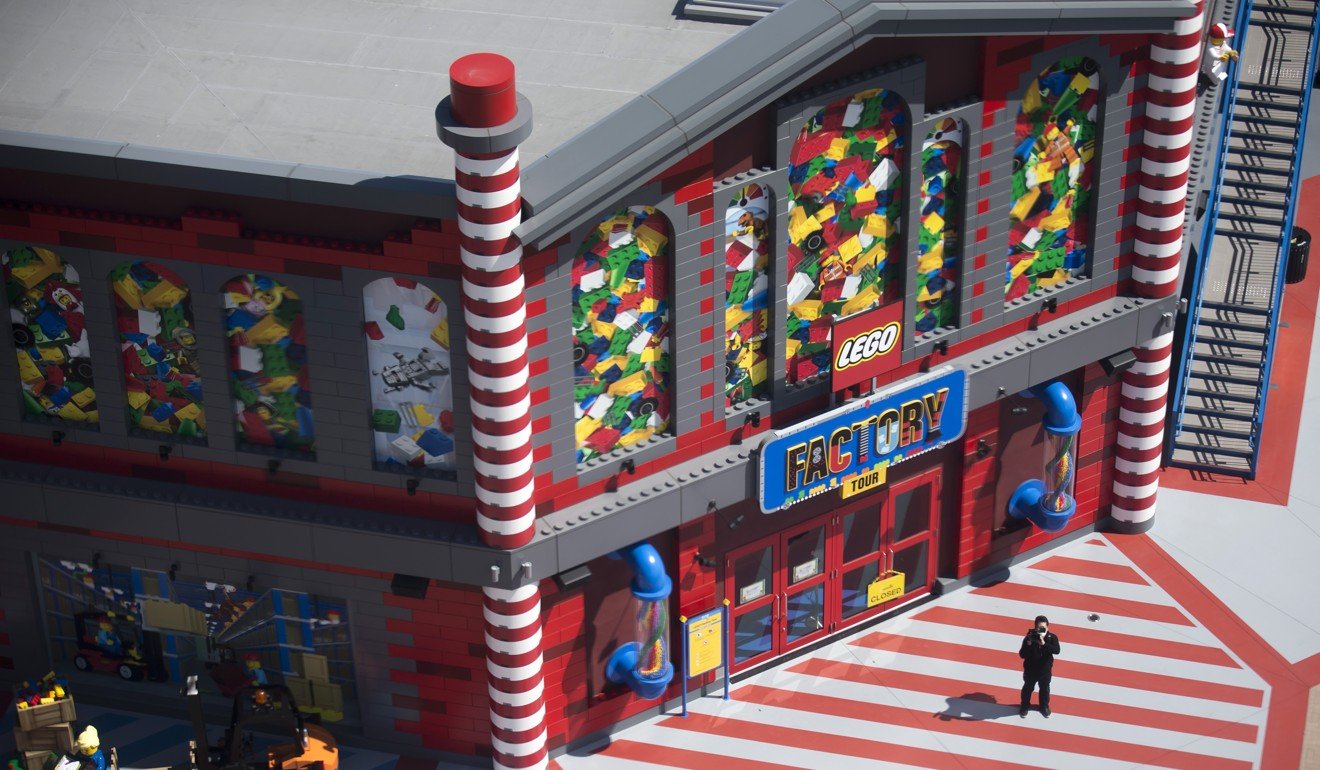 Christiansen said that Chinese parents are very concerned with education, and that Lego is already working with "thousands" of Chinese schools to provide products and curriculum.
A Lego spokesman said that the company had provided teacher training to over 60,000 primary and middle schoolteachers through a partnership with China's Ministry of Education.

In November 2018, Lego announced that it was developing toys and curriculum in conjunction with East China Normal University Press to teach science, technology, engineering, arts and mathematics lessons to elementary schoolchildren in Shanghai.
A major challenge for Lego in China has been copyright infringement.
In November 2018, Lego won a Chinese court judgment against a Shantou, Guangdong-based company producing toy under the "Lepin" brand, which are modelled on Lego sets.
Christiansen said he was "encouraged" by the recent moves by Chinese authorities on intellectual property law, but said that enforcement and slow legal processes remained issues. Lepin and other toy sets that closely resemble Lego products can still be found for sale online.
Like other toymakers, Lego is betting big on a digital future, using augmented reality technology to keep children engaged with their traditional bricks.
Last month, the company unveiled its new Hidden Side sets, which allow kids to build settings while using apps in a smartphone to "see" additional story elements and be given tasks. The Hidden Side sets will be launched globally this August.
Lego also presents itself as a more caring company. Recently, it partnered with World Wide Fund for Nature on its sustainability goals, most notably to introduce a bioplastic alternative for all its bricks by 2030. In 2016, Lego estimated that it had sold 75 billion plastic elements for its sets.
In Hong Kong, Lego has partnered with local company Kidsland since 2001. Kidsland has opened four Lego Certified Stores in Hong Kong since 2016. Kidsland, which listed on the Hong Kong stock exchange in 2017, reported a loss of HK$57.5 million in its 2018 interim report. Christiansen said that the partnership with Kidsland would continue.
In its interim report, Kidsland reported that the company had opened four new Lego Certified Stores in China in the first half of 2018, and that its Lego Certified Stores accounted for 11.5 per cent of overall revenue, up from 4.8 per cent in the first half of 2017.
This article appeared in the South China Morning Post print edition as: Le go builds up plan of expansion