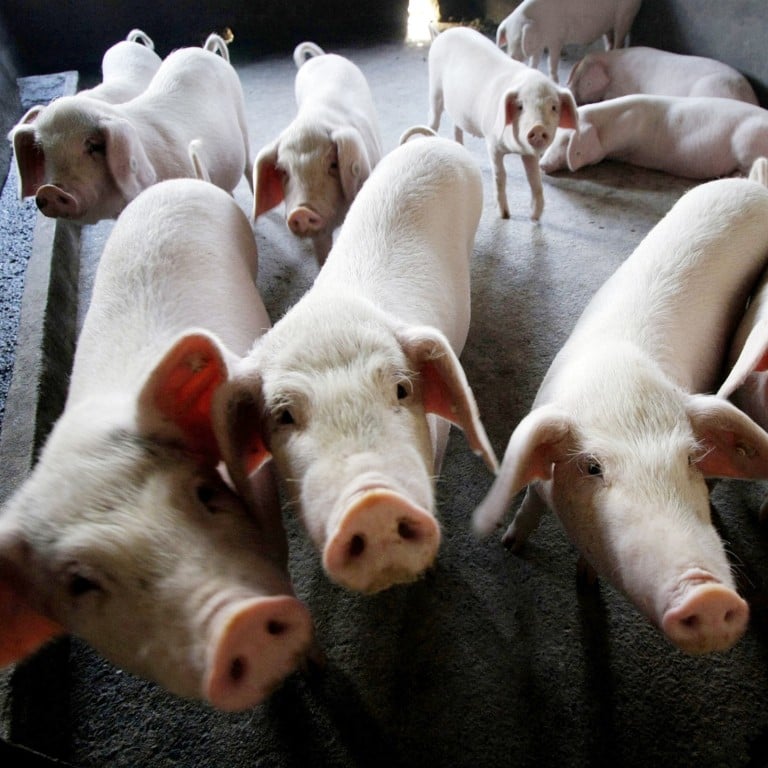 Muyuan Foods is betting on an increase in live hog prices this year. Photo: AP Photo
China's No 2 pork producer eyes expansion amid deadly outbreak of African swine fever
Muyuan Foodstuff expects live hog prices to rise to 20 yuan per kg from 11.6 yuan last year
Shares of the Shenzhen-listed company have risen 84 per cent this year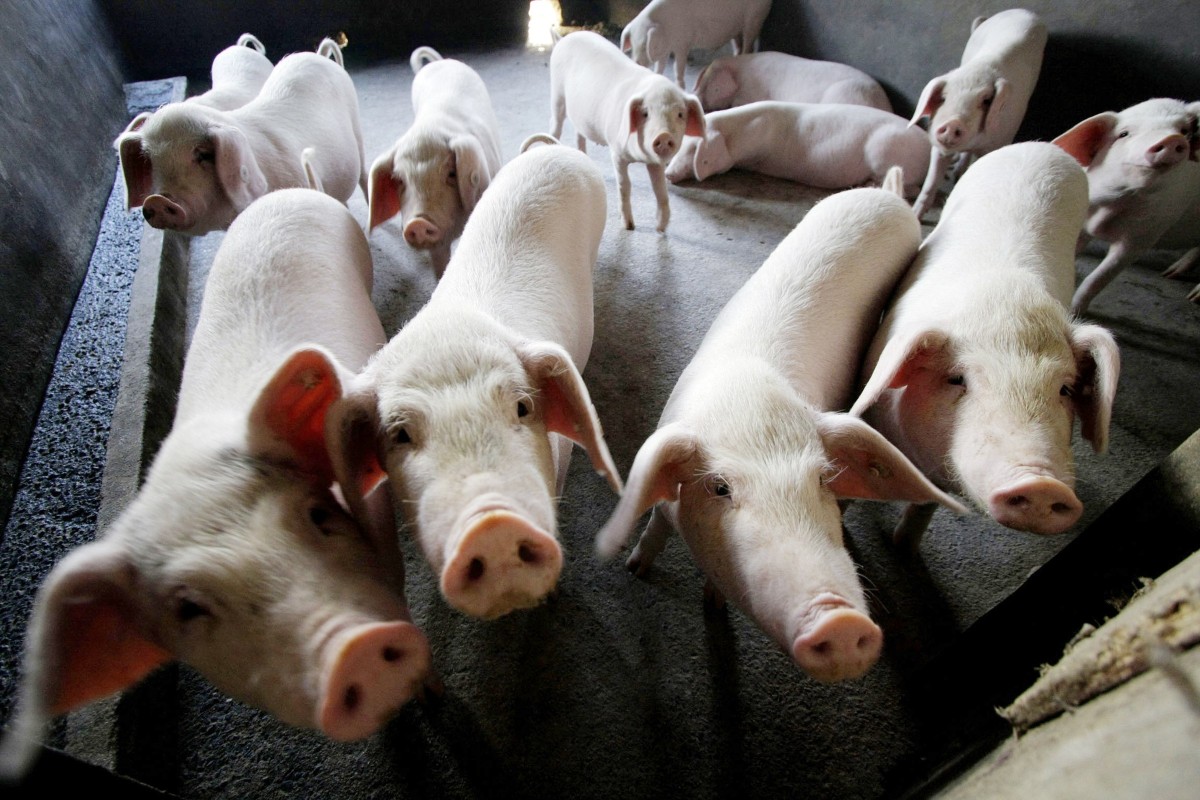 Muyuan Foods is betting on an increase in live hog prices this year. Photo: AP Photo
China's second-largest pork producer says it will increase production this year despite a serious outbreak of swine fever, betting on reduced supply and surging prices to boost profits.
A total of 112 cases have been reported in 28 of China's 34 provinces since August, resulting in the cull of over 950,000 pigs. The virus has also been detected in Mongolia and Vietnam, according to the Food and Agriculture Organisation (FAO) of the United Nations.
The disease is fatal to hogs but does not affect humans. There is no approved vaccine for the disease.
"Swine fever brings both benefit and harm," Qin Yinglin, chairman of Muyuan Foodstuff, said in an interview on the sidelines of the National People's Congress in Beijing on Wednesday. "We need to ride this violent hurricane out and turn it into a superb opportunity for our development."
He declined to give more details of the expansion plan.
Qin said that the Henan-based company has taken a number of measures to cope with the disease, including disinfecting trucks used to transport pigs, sterilising animal feed with heat, and filtering the air in farms.
Yang Hanchun, a professor at China Agricultural University, said during a press briefing organised by the Ministry of Agriculture earlier this month that the breeding stock of hogs and sows had fallen by the most in a decade in January. But he did not provide a figure.
According to the company's annual results from February, the average selling price plunged by 20 per cent year on year to 11.6 yuan (US$1.7) per kg along side a decline in live hog prices. But the company expects swine fever could push up prices to 20 yuan per kg as soon as this year.
Last week, Reuters reported that live hog prices in China rose to their highest level in 14 years to 15.09 yuan per kg.
Analyst say large, listed companies like Muyuan could benefit the most because they are better equipped to tackle the disease, while smaller farms are more likely to be wiped out.
"Small-scale, open farms can hardly withstand the [onslaught of] swine fever and have a much higher chance of being infected," analysts Chen Jia and Yu Chang at Changjiang Securities wrote in a report released on Sunday.
The belief, apparently shared by investors, has driven Shenzen-listed Muyuan's shares up 84 per cent since the beginning of this year.
Eleven analysts called the stock a "buy" and no one has a "sell" recommendation, according to Bloomberg data, even though the company reported a 78 per cent plunge in 2018 net profit.
Other pork producers have also risen. Muyuan's biggest rival Wens Foodstuff has surged 47 per cent year to date.
Small farms – operated by peasants or villagers with fewer than 500 pigs each – contribute to 80 per cent of China's production, according to Chen Huanchun, a fellow at the Chinese Academy of Engineering, who also attended the Ministry of Agriculture briefing.
China's live hog supply declined 1.2 per cent to 694 million units in 2018 from the year before, of which Muyuan supplied 11 million pigs last year.