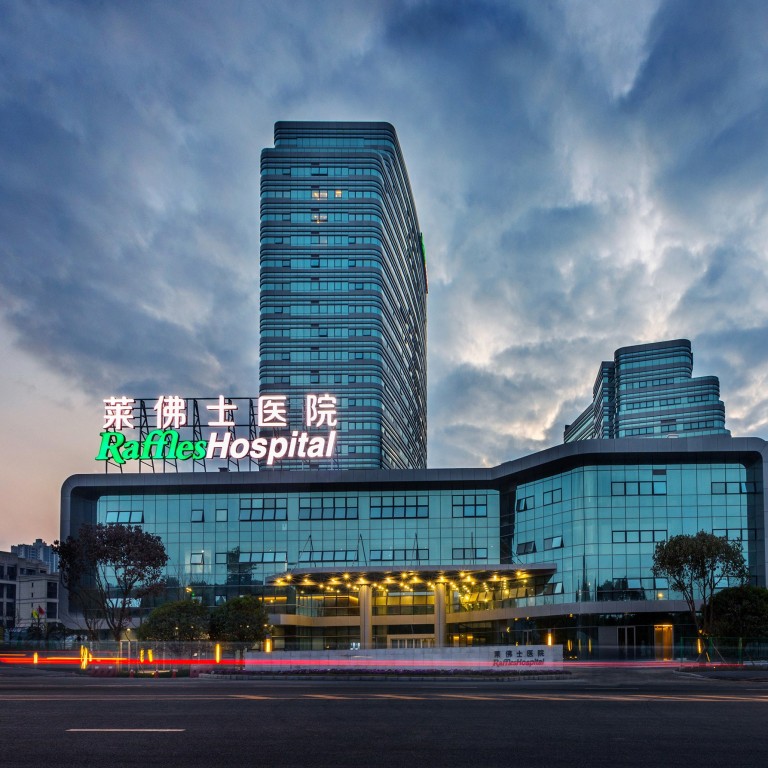 Not 'typical foreigners', says Raffles chairman as Singapore hospital operator bets big on China market
Raffles Hospital Chongqing started under a Chongqing-Singapore government cooperation framework
Company expects to open a second one in Shanghai by year end
Patience is key to international companies cracking China's health care market, the world's second-largest, Dr. Loo Choon Yong, chairman of Singapore-based Raffles Medical Group, said on Saturday.
Singapore's largest private medical services operator, Raffles is betting on mainland China to drive growth amid muted prospects at home. It opened an 800 million yuan (US$119.09 million) fully owned and run hospital in the southwestern city of Chongqing in January, and expects to open a second one in Shanghai by year end. It also has clinics in eight mainland Chinese cities.
Loo, executive chairman and co-founder at Raffles, said in an interview he has waited 34 years to reach where he is today: "I have studied China's system for 34 years. I walked through 100 hospitals in China and made friends with hospital presidents, physicians, consultancies all over the country … we are not typical foreigners.
"Hospitals are complicated institutions. To run them well and deliver proper care is never easy. It is not only investment in physical structures, but you need a management system and doctors who can look after patients like their own brothers and sisters.
"Each aspect is challenging and it has got to be a long-term investment," he added.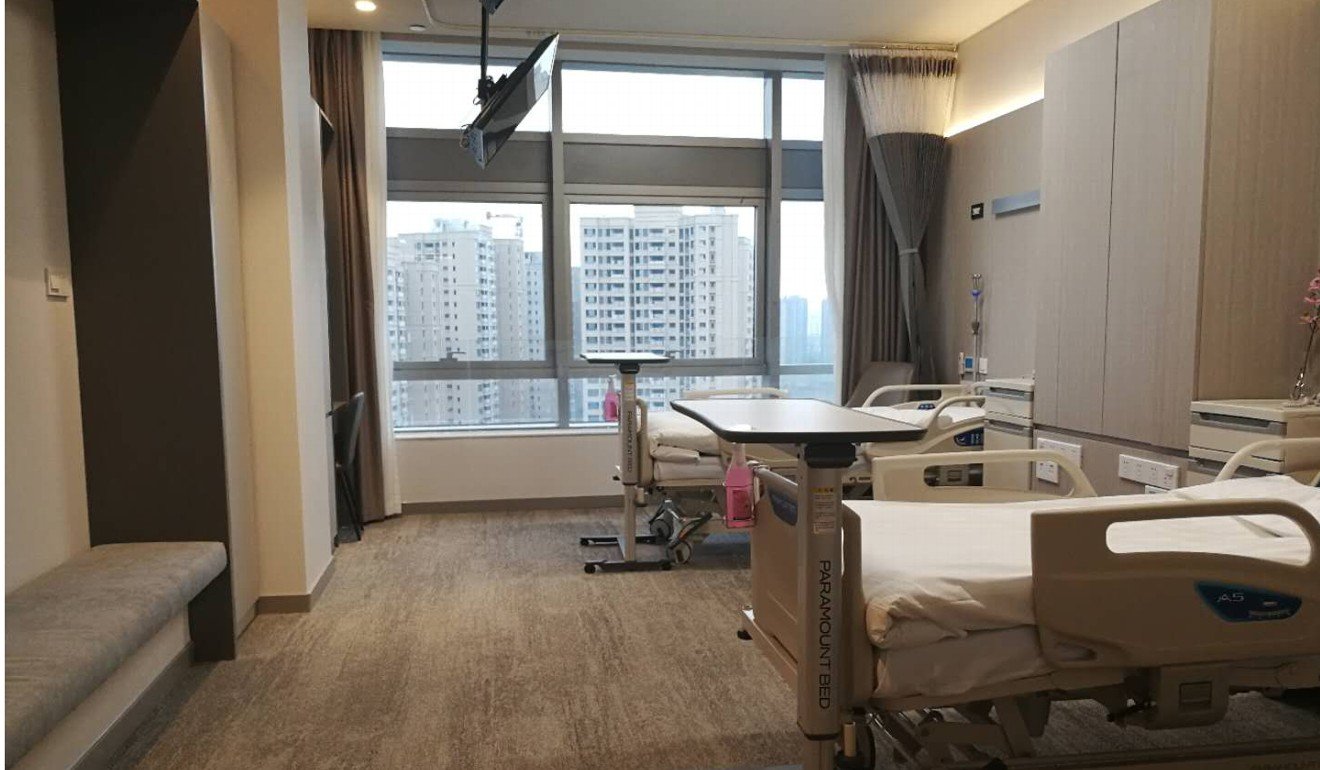 Raffles is among the very first foreign businesses to independently open a hospital in mainland China, which holds huge potential because of a rapidly ageing population and growing middle class. But it is also presents a challenging regulatory environment.
Beijing permitted wholly foreign-owned hospitals in seven cities and provinces in 2014, but backtracked in 2015 and restricted foreign investment in health care to special cases.
"Some fringe policies have been introduced to allow further foreign investment, but only in limited geographic areas, which could be considered pilot programmes, and they have had very limited actual implementation," said Kyle Freeman, a manager with law firm Dezan Shira & Associates.
Raffles Hospital Chongqing got off the ground because the government in Chongqing strongly welcomed it as it wanted to foster better services for foreign businesses. The hospital was helped by a Chongqing-Singapore government cooperation framework.
"We prefer to open hospitals in big coastal cities. We opened one in Chongqing because we were invited," said Loo, adding that the conversation to open in China's biggest cities was on going.
He said the hospital in Chongqing aims to serve people across China, and even abroad, as it is the only international hospital with such scale in western China. Patients come here from as far away as Urumqi, the capital of the Xinjiang Uygur autonomous region in northwest China.
"We are here to serve Chinese patients, and expatriates are just 'by the way'. How many expatriates in China? Two million? How many top 20 per cent people in China? About 280 million. That's 40 times more than Singaporeans," he said.
China's fast-expanding health care market is expected to grow by 11.4 per cent per annum to US$1.26 trillion by 2022, according to Fitch Solutions. The high-end market has attracted some mainland Chinese conglomerates who have partnered with international hospitals: Wanda Group last year entered an agreement with the University of Pittsburg Medical Centre to build general hospitals in five cities including Guangzhou and Chengdu; China Evergrande Group opened an international hospital with a focus in oncology in Hainan in partnership with Boston, Massachusetts-based Brigham and Women's Hospital.
Raffles Hospital Chongqing's speciality is gastrointestinal surgery and paediatrics, and it has more than 10 top experts from Singapore, Hong Kong, Malaysia and Europe. The hospital has 100 beds now, but will expand to 700 beds.
Loo said he believed the Chongqing and Shanghai ventures could break even in three years, and in 10 years the revenue from China could be the same, or even bigger, than the company's earnings in Singapore.
But Loo is being prudent. "It is a serious undertaking. I've seen lots of hospitals starting well and then going no where. Even if you give people free stays, they don't necessarily want to come," he said.