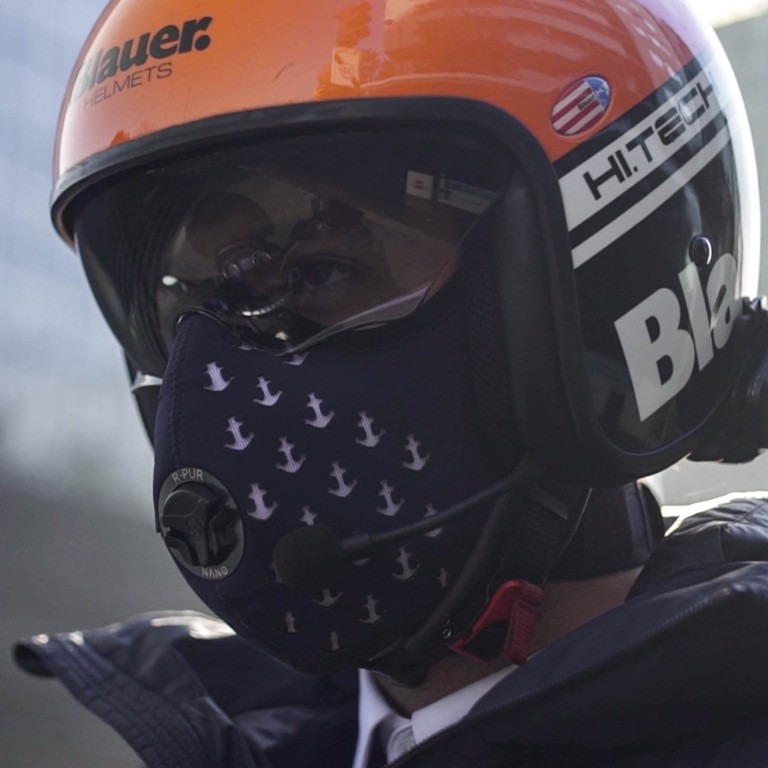 French start-up targets hi-tech anti-pollution mask at Asia's health-conscious consumers
Founder says US$220 price tag should not deter consumers who value their health above all else.
Company says the product easily beats European certification standard, keeping out particles as small as 0.05 micrometers
R-PUR, a French start-up making anti-pollution face masks is looking to bring its high-end, stylish face masks to Asia, targeting health-conscious consumers in China, Hong Kong, South Korea and Japan.
Although the Paris-based company has yet to attract any Asian investors, it plans to set up an office in Hong Kong and work with regional partners, which it declined to name, to market its R-PUR Nano face masks in the region.
"People responded well to our online marketing campaign after recent air pollution episodes in Thailand and in South Korea, which reinforced our decision to enter Asian markets," said Flavien Hello, CEO and co-founder of R-PUR. The product was featured at the CES 2019.
The company has so far sold 10,000 masks he said, adding 70 per cent of these were in France.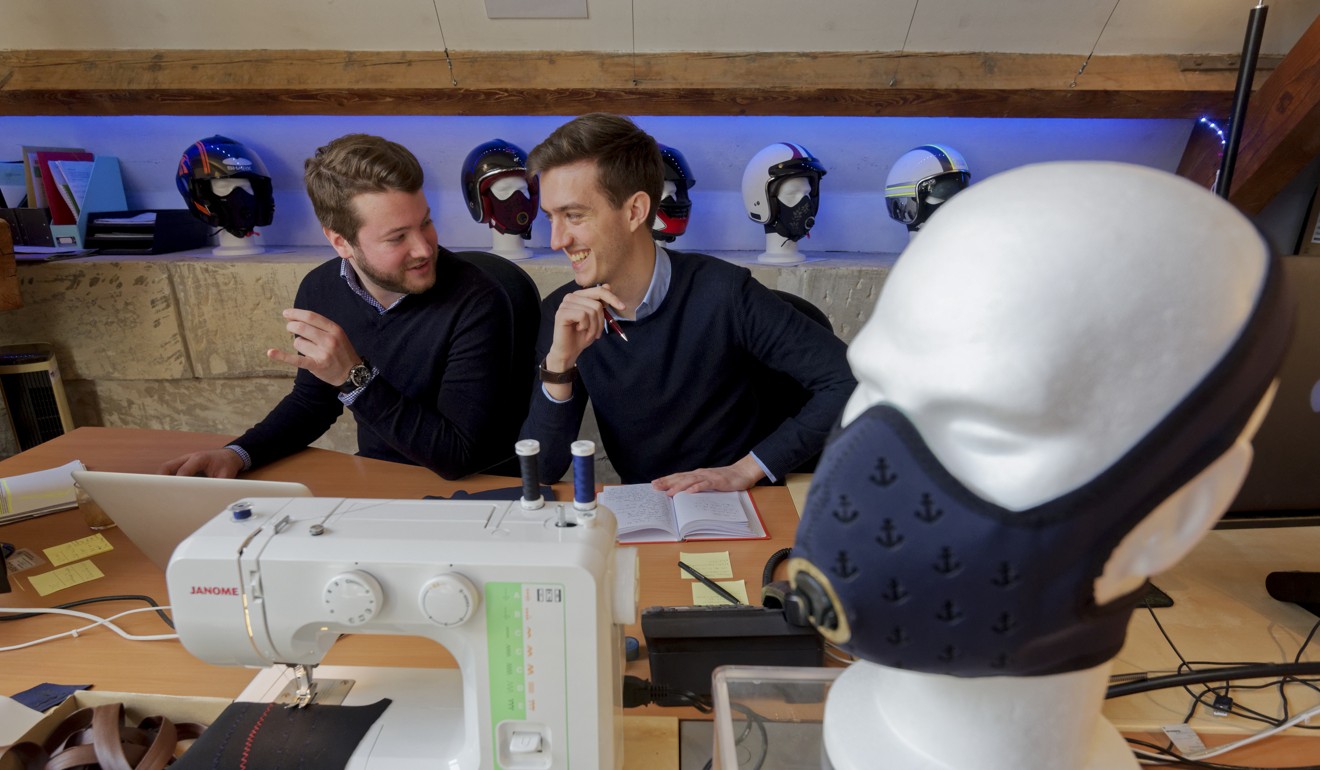 R-PUR raised €250,000 euros (US$280,000) last year from two rounds of crowdfunding and is in the process of securing a new round of investment, but declined to disclose the amount involved.
The R-PUR Nano mask consists of two parts, a replaceable filter and a reusable fabric mask. A mobile app estimates when a filter should be replaced based on the air quality at the user's location.
The company said the mask can filter out particles as small as 0.05 micrometers (the width a single human hair is 70 micrometers). R-PUR said its mask exceeds the European certification standard EN149-FFP3, which offers the highest level of protection.
Wong Tsz-wai, a public health research professor with the Chinese University of Hong Kong, said that while some short-term studies on healthy, young people have shown that masks do help with keeping out toxic fumes from air pollution, some make breathing even harder.
According to the US Environmental Protection Agency, small particulate matter less than 10 micrometers in diameter pose the greatest problems, because they can get deep into the lungs, and some may even get into the bloodstream.
Exposure to such particles can affect both lungs and heart. Numerous scientific studies have linked particle pollution exposure to a variety of problems, including premature death in people with heart or lung disease, decreased lung function and aggravated asthma, according to the EPA.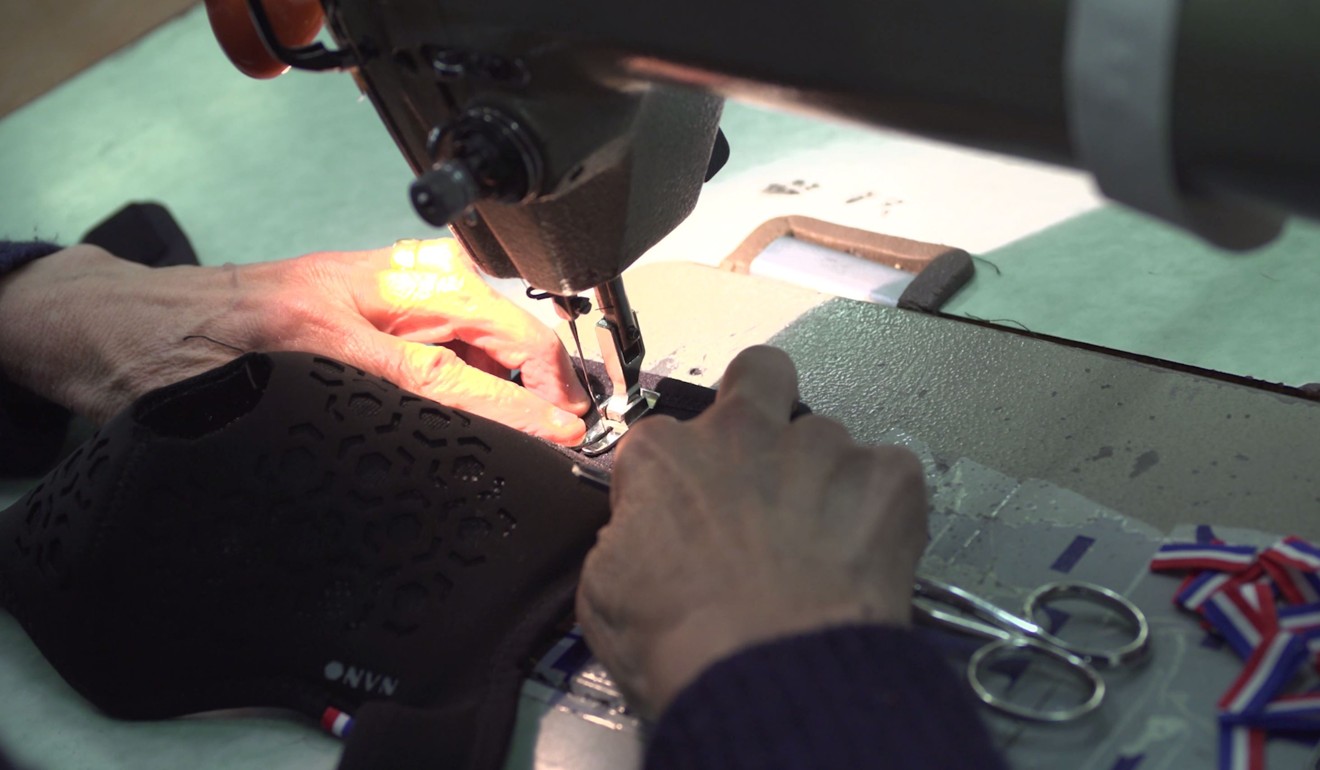 Sales of air purification devices, from face masks to air purifiers, have surged in recent years as air quality in big cities continues to decline.
According to the World Health Organisation, some 4.2 million people die each year because of exposure to air pollution.
According to Market Insight Reports, the global anti-pollution mask industry is expected to reach US$4.6 billion by 2025. In China alone, the anti-pollution mask industry is worth US$600 million, according to Daxue Consulting.
The French-made masks join a host of other heavy duty anti-pollution masks already on the market, such as the Cambridge mask and Respro masks. But at €195, the R-PUR Nano falls on the higher end of the price range.
However, Hello said the product should not be considered a luxury. "We prefer to see it as a necessary product for good health and keeping this in mind, the price takes on a different meaning."
He added the price was likely to stay the same even as the company scales, emphasising the mask was a lifelong investment as the technology and material was expensive.
The mask, made in partnership with the French engineering school, Arts et Métiers ParisTech, took€500,000 and two years to develop.
R-PUR is confident its product will be well-received, saying it offered better protection compared to its main competitor in Asia, the US-made Vogmask.
"[Our customers] feel a real improvement in their daily lives: they are in a better mood, more creative, better shape. They are less prone to headaches and coughs," said Hello, who said most of their customers find them through word of mouth. "In this way, [our customers] become authentic ambassadors of choice."
This article appeared in the South China Morning Post print edition as: French firm to offer anti-pollution masks in Asia