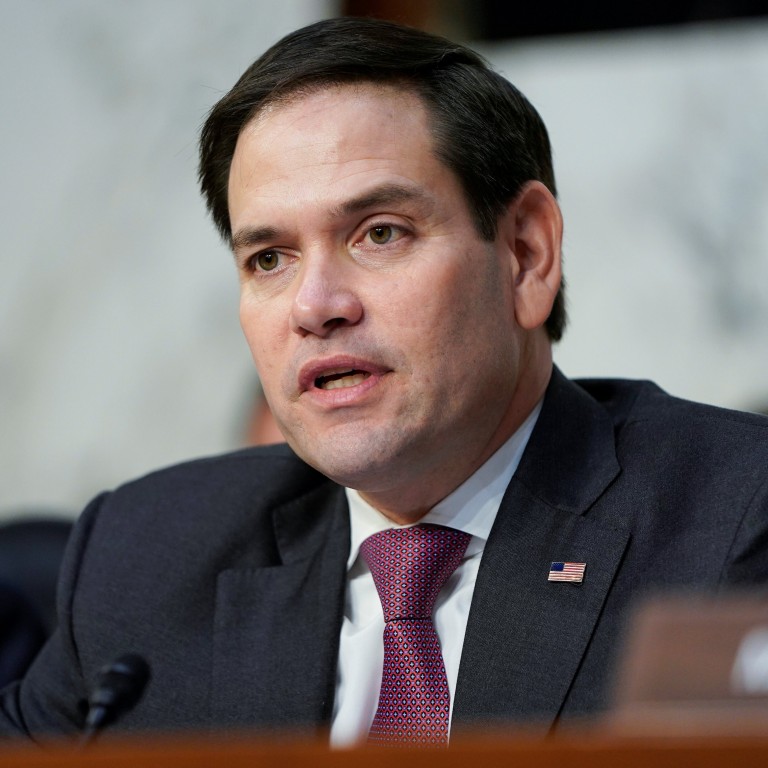 Marco Rubio's bill to increase the scrutiny of US-listed companies may be a boon to Hong Kong's stock exchange. Here's why
The so-called Equitable Act's sponsors include Marco Rubio, a critic of China's governance and human rights record
While the act – which proposes to delist companies that don't open their audit books to American regulators – applies to all US-listed companies, the focus is on China
A United States bill that proposes to delist Chinese firms that don't open their audit books to American regulators could benefit Hong Kong Exchanges & Clearing Limited as companies instead turn to the city's bourse.
Dubbed the 'Equitable Act', the bipartisan bill's sponsors include Marco Rubio, a long term critic of China's governance and human rights record. While the measure covers all US-listed firms, the focus is on China and on allowing the Public Company Accounting Oversight Board (PCAOB) to view financial records, Rubio wrote in a Wall Street Journal opinion article this week to accompany the bill's arrival.
Such audit and financial details are considered state secrets under Chinese law and the PCAOB and Securities and Exchange Commission were thwarted in earlier discussions over gaining full access to them. Firms that don't comply with the proposed measure face delisting from US exchanges if the bill passes.
The move comes amid growing tensions between China and the US over trade and geopolitical rivalries. New York-listed Alibaba Group Holding is planning a secondary listing in Hong Kong, according to people familiar, a mega-deal that will bring one of China's largest companies closer to friendlier investors at home as stresses escalate.
Many US listed Chinese firms have weighted voting rights and will move their listings to Hong Kong because China exchanges aren't ready for this share structure, Paul Gillis, a professor of accounting at Peking University's Guanghua School of Management in Beijing, wrote on his China Accounting Blog.
"Hong Kong could speed the relocation process by allowing the companies to use SEC documents and US GAAP financial statements for the initial listings," Gillis said, adding there would likely be trading opportunities when listings are transferred.
The US-China Economic and Security Review Commission identified 156 Chinese companies, including 11 state-owned enterprises, listed on America's three largest exchanges, Rubio wrote in his article.
"The Rubio proposal is a full employment act for accountants and lawyers," Gillis said.