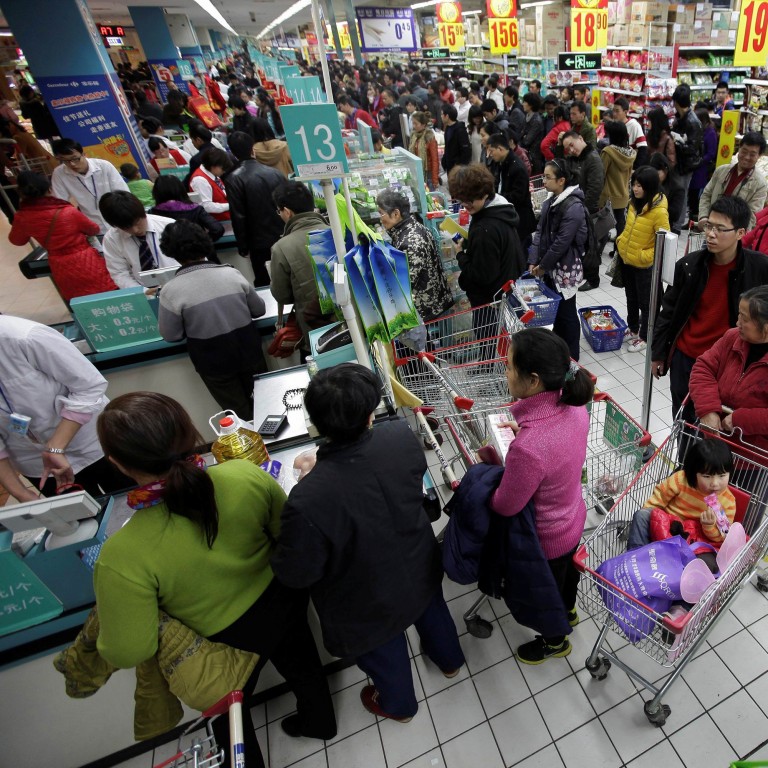 Carrefour sells 80 per cent of its Chinese retail operations to Suning for 4.8 billion yuan
Suning shares rise as investors cheer the deal
Suning says it plans to use its digital technologies to enhance the competitiveness of Carrefour's 210 hypermarkets nationwide
Shares of Suning.com jumped 3.6 per cent on Monday after the Chinese electronics retailer and e-commerce giant agreed to buy an 80 per cent stake in the Chinese operations of French supermarket retailer Carrefour for 4.8 billion yuan (US$699 million) in cash, reflecting how digital technologies continues to redraw the consumer landscape in the world's second largest economy.
Suning said in a filing to the Shenzhen Stock Exchange on Sunday evening that Carrefour will retain a 20 per cent share in the businesses and two out of seven seats on Carrefour China's Supervisory Board.
The deal is subject to approval by Chinese regulators.
Suning said the stake in Carrefour China would help it reduce procurement and logistics costs.
The Chinese company pledged to better use digital technologies to enhance the competitiveness of Carrefour's 210 hypermarkets across the mainland.
"Technologies ranging from virtual reality and big data to artificial intelligence have to be used in developing shopping outlets in China," said Chen Xiao, chief executive of Shanghai Yacheng Culture, a firm that deals with marketing and branding for retail companies. "Leading Chinese players are in the front-running position to conduct the transformation."
Carrefour said its decision to retain a 20 per cent share reflects the strategic importance of China's retail market.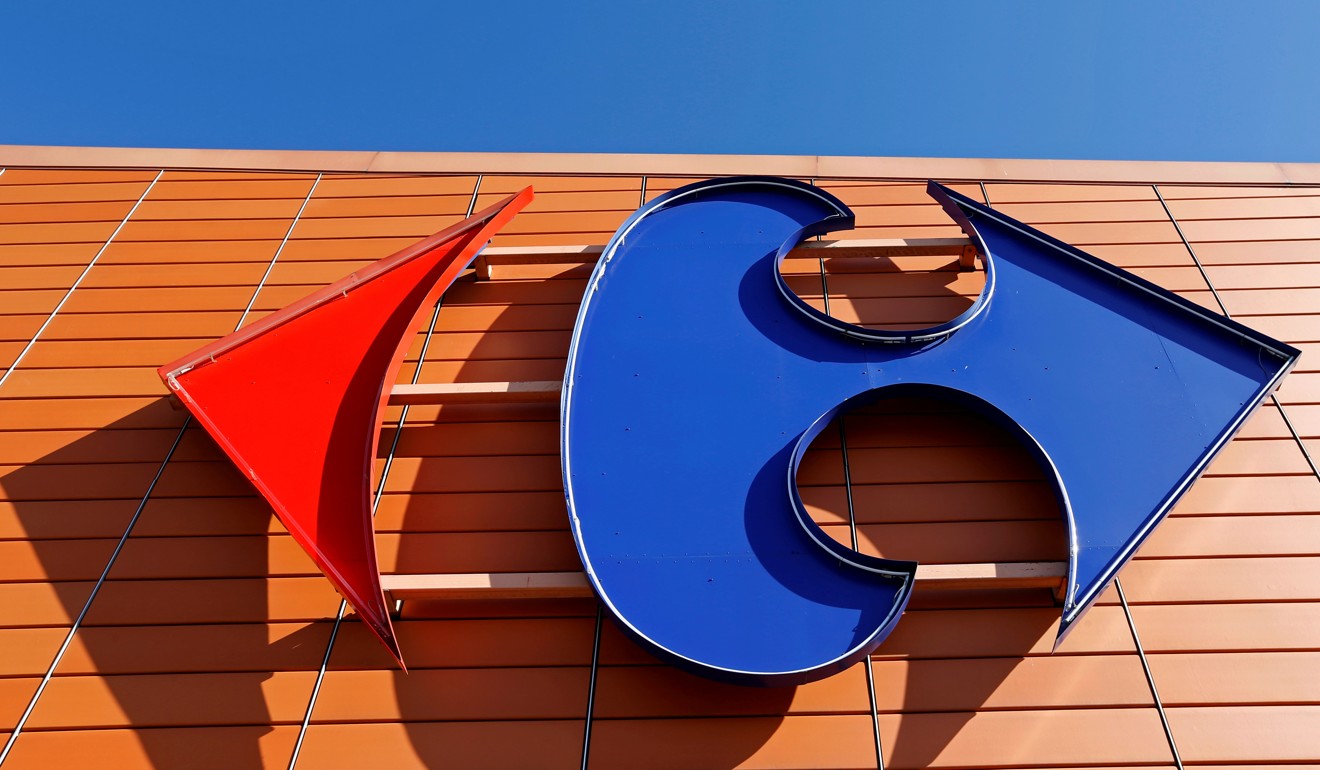 By keeping a minority stake, Carrefour will retain a foothold in the innovative retail market, a company spokeswoman told Bloomberg.
Last year Carrefour's Chinese business generated net sales of 28.5 billion yuan, reflecting a drop of 5.9 per cent on year. The French retailer, which has had a presence in China since 1995, said its 2018 earnings before interest, tax, depreciation and amortisation totalled 516 million yuan.
Retailers, both from home and abroad, are facing mounting challenges from Chinese e-commerce giants as young consumers shop online.
Germany's Metro AG is also said to be offloading a majority stake in its Chinese businesses.
Alibaba Group Holding has a 19.99 stake in Suning and is the owner of the South China Morning Post.
In February, Suning bought 37 department stores from Dalian Wanda Group, owned by Chinese billionaire Wang Jianlin.
Suning did not disclose how much it paid for retail assets but added that it would reveal the figure in its 2019 financial report.
Across China, Suning operates 8,881 stores and an online shopping platform which ranks as the third largest nationwide.
Suning reported sales of 62.2 billion yuan in the first quarter of this year, up 25.4 per cent from a year ago. Suning's shares have risen 14.2 per cent so far this year, closing at 11.25 yuan on Friday.