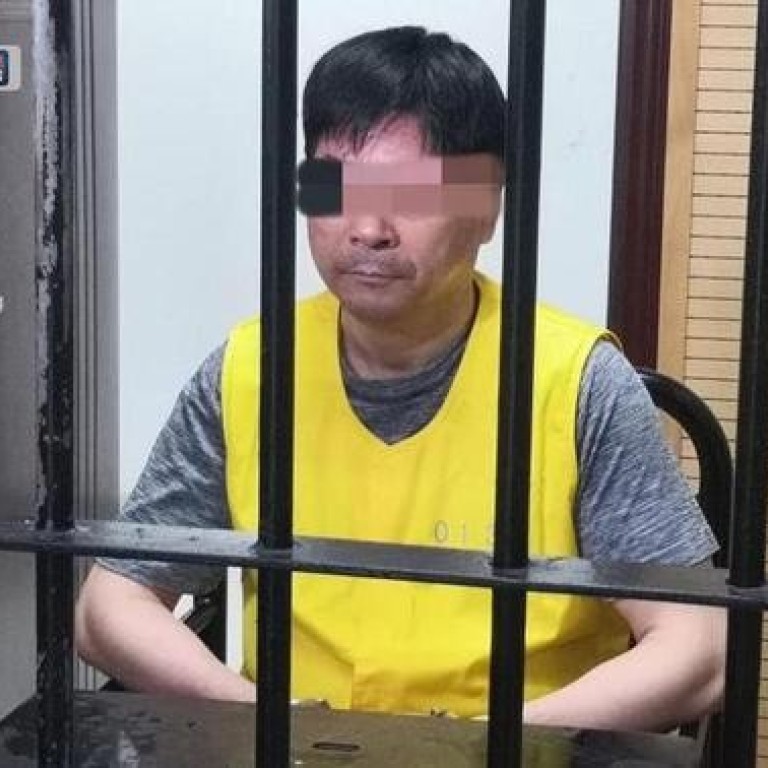 Chinese builder Future Land puts 40 projects up for sale after former chair Wang Zhenhua charged with child sex abuse
Its Shanghai-listed subsidiary Seazen Holdings is in negotiations with partners to sell its stakes in about 40 projects in China
Both Future Land and Seazen have seen their share prices battered since the scandal broke at the start of July
Chinese builder Future Land Development Holdings is offloading 40 projects, just three weeks after it was engulfed in scandal when its former chairman was detained on suspicion of sexually assaulting a nine-year-old girl.
In a statement filed to the Hong Kong stock exchange on Tuesday morning, the company said its Shanghai-listed subsidiary Seazen Holdings is in negotiations with partners to sell its stakes in about 40 projects in China.
They will be sold at below market rate to various small and medium-sized Chinese developers, according to people with knowledge of the matter speaking on condition of anonymity.
The scandal that has rocked the company will have a "negative impact" on its operations and profits in the long term, according to Raymond Cheng, head of Hong Kong and China property research with CGS-CIMB Securities.
"That's why it is disposing its asset to buffer its financial standing, which is a responsible act from shareholders' perspective," he said.
Chongqing-headquartered Jinke Property Group has already agreed to buy 10 of the projects, mostly in regions surrounding Shanghai, according to Chinese media reports. Jinke declined to comment when approached by the Post, saying only that it will provide details when the deal size reaches public disclosure standards.
The funds from the sale could be used to recover expenses from land acquisitions in the first half of this year, which would strengthen its available cash pool and "optimise its asset structure", said Future land in its statement.
Future Land said the exact projects, buyers and sale values are not yet certain, but the sales of five projects had been finalised for a total of 2.4 billion yuan (US$349 million) – equivalent to 8 per cent of Seazen Holdings' net assets at the end of 2018.
"Our 2019 contracted sales target remains unchanged at 270 billion yuan, and our management team, staff and operation remains stable," the company said.
The Hong Kong parent company's share price plummeted 36.6 per cent in the three trading days after Shanghai police confirmed on July 3 that founder and former chairman Wang Zhenhua had been detained for allegedly molesting a nine-year-old girl. Seazen Holdings fell by the maximum-allowed 10 per cent for four straight trading days, which together wiped out nearly HK$40 billion off the group's market capitalisation.
The 57-year-old tycoon has since been formally charged with child sexual abuse.
Before the allegations came to light Seazen was one of the fastest expanding developers and China's eighth-largest, known for building residential property next to shopping centres. It recorded 122.4 billion yuan in contracted sales in the first half of the year, up 28.4 per cent from a year ago.
"Investors can't expect the same 30 to 40 per cent growth rate of the past few years any more," said Cheng.
Future Land and Seazen started to recover some ground after Wang's son took over the leadership and banks did not withdraw their lending to the developer, but by Monday the share prices were still 33.7 per cent and 30.4 per cent off their peaks, respectively.
Future Land Development fell 11.3 per cent to HK$6.75 in Hong Kong on Tuesday, while its Shanghai-listed sibling Seazen plunged by the daily limit 10 per cent.
Since Wang's arrest on July 1, shares of Seazen have plunged by 28 per cent to close at 29.7 yuan on Monday.