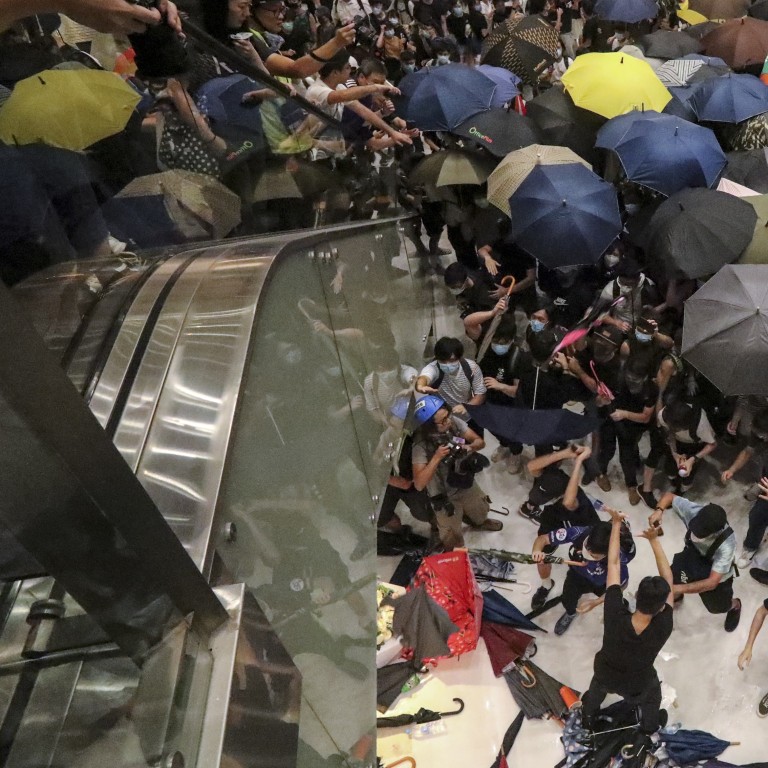 Sun Hung Kai's hotel, shopping mall businesses take a drubbing as tourist numbers plunge amid Hong Kong protests
Hong Kong's biggest developer has seen occupancy rates of its hotels fall as low as 50 per cent amid social unrest, says chairman Raymond Kwok
Its shopping centres are also struggling under the weight of a slump in footfall and spending exacerbated by the protests
Sun Hung Kai Properties, the largest developer by value in the world's least affordable housing market, said its hotel and shopping centre businesses have been hit hard by the protests that are shaking Hong Kong to its core and deterring visitors.
Occupancy rates at the company's hotels have plunged on average by 30 to 40 per cent, with some hotels finding themselves just half full, said Raymond Kwok, chairman and managing director of the company.
"Fewer customers came when a lot of Western countries issued travel warnings so the hotel industry has been affected quite a lot," said Kwok.
He was commenting on Thursday evening after revealing that the company's underlying profit jumped 6.6 per cent to HK$32.39 billion (US$4.14 billion) in the year to June 30. The protests that marked the start of Hong Kong's unprecedented political crisis started on June 9, so would have had a negligible impact on the figure.
Hong Kong's tourism industry has suffered its worst downturn in more than a decade, with arrivals plunging almost 40 per cent in August from a year earlier.
Market sentiment has been battered by massive street rallies that are now stretching into their 14th week.
The demonstrations, initially against a now-abandoned extradition bill but now calling for broader democratic reform, have come on top of the protracted US-China trade war which had already drained appetite for property in Hong Kong.
Kwok, whose company is also the largest private shopping-centre owner in Hong Kong, said malls such as New Town Plaza had been affected. Those catering primarily to tourists or mainland visitors have been the hardest hit.
"Now is still late September. I hope tourist [numbers] will recover and they will come more," said Kwok. "In the first half of the year, sales at the shopping centres increased. Of course, it reduced in July and August.
"For New Town Plaza, it is most important to protect customers and the staff [during the protests]. It has been necessary to spend more on security expenses.
"On certain days, of course, if there are too many people protesting, we have to ask tenants to close to avoid affecting the safety of the tenants' staff. After it becomes peaceful, we plan to have more promotions."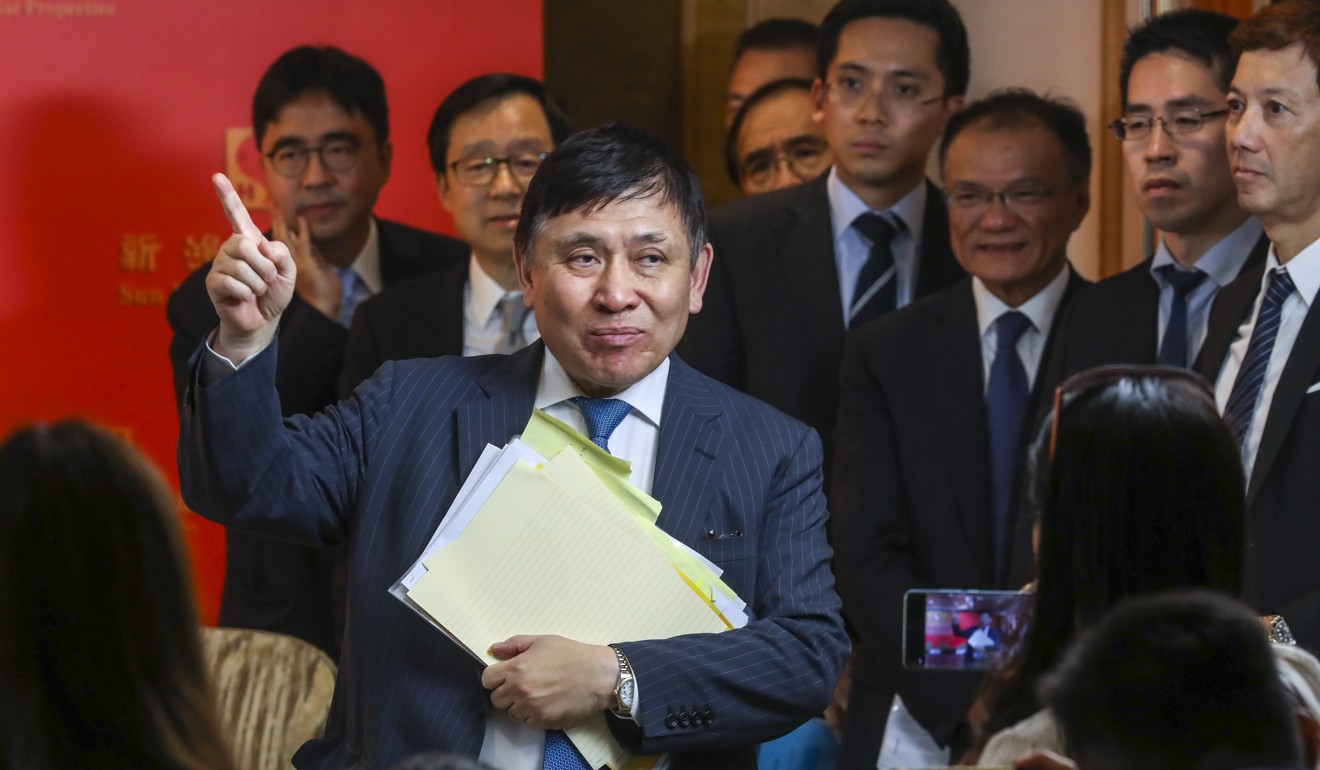 The residential market is not faring much better.
The gains in home prices seen in the first half of the year will be erased, said Victor Lui, deputy managing director of Sun Hung Kai Properties, who is responsible for residential sales.
"In the past few months, the housing market has slowed because of the US-China trade war and the social upheaval," said Lui. "Home prices at year-end will be more or less at the level of the beginning of the year."
The average price of used homes across Hong Kong fell 0.7 per cent from May to July, according to figures released by the Rating and Valuation Department. The Centa-City Leading Index slid 1.6 per cent from the end of July to September 1.
Kwok said he "worried" about the violence sparked by the political crisis, particularly conflicts between families members and friends as well as between Hongkongers and mainlanders.
Taking into account a revaluation gain on investment properties of HK$12.86 billion, Sun Hung Kai Properties' net profit amounted to HK$44.91 billion.
Revenue eased 0.4 per cent to HK$85.30 billion.
The final dividend proposed was HK$3.7, up 7.2 per cent from a year ago.
Ahead of the results announcement, Sun Hung Kai Properties' share price dipped 0.8 per cent to close at HK$116.9 on Thursday.