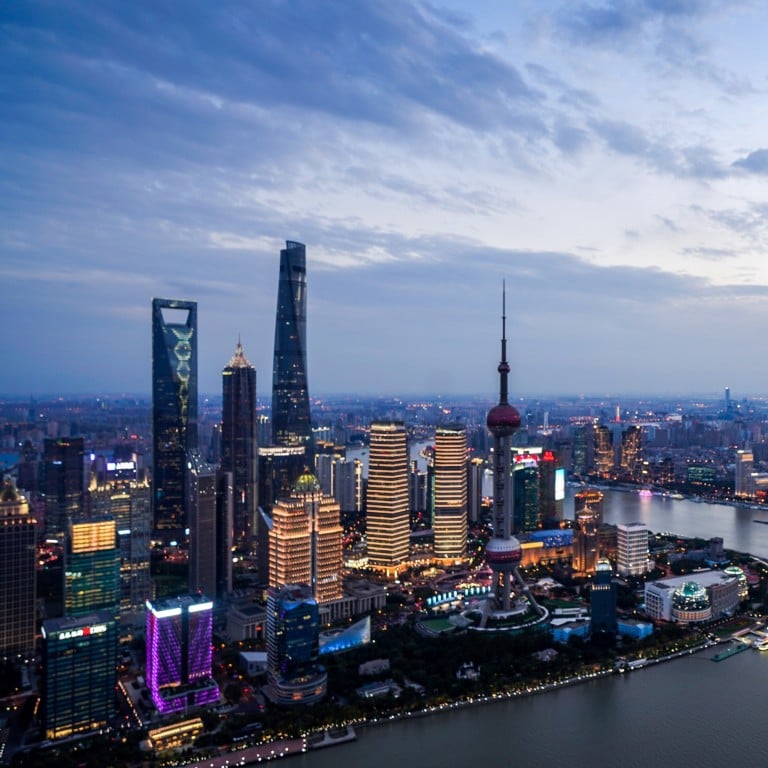 Shanghai speeds up IPO process for government assets as city's economy slows sharply
Some of the 14 companies shortlisted to be taken public have started their application process
Shanghai's economic growth slowed to 5.9 per cent in the first half from 6.9 per cent a year earlier
Shanghai has stepped up the process to launch IPOs of 14 government-owned companies after the city reported lacklustre economic growth in the first half.
Bai Tinghui, head of Shanghai State-owned Assets Supervision and Administration Commission, said on Thursday that a drastic reform to modify the share structure and management style of these companies was under way as the city embarks on an ambitious plan to building a word-class free-trade port at Lingang.
"We are making plans for each of the 14 companies," he said. "We need to accelerate the pace [for stock market listing] and strengthen efforts to enforce mixed-ownership."
The companies shortlisted for the initial public offerings include Bright Food Group, the mainland's second-largest food conglomerate, semiconductor maker Huahong Group and tourism services operator Jin Jiang International Holding.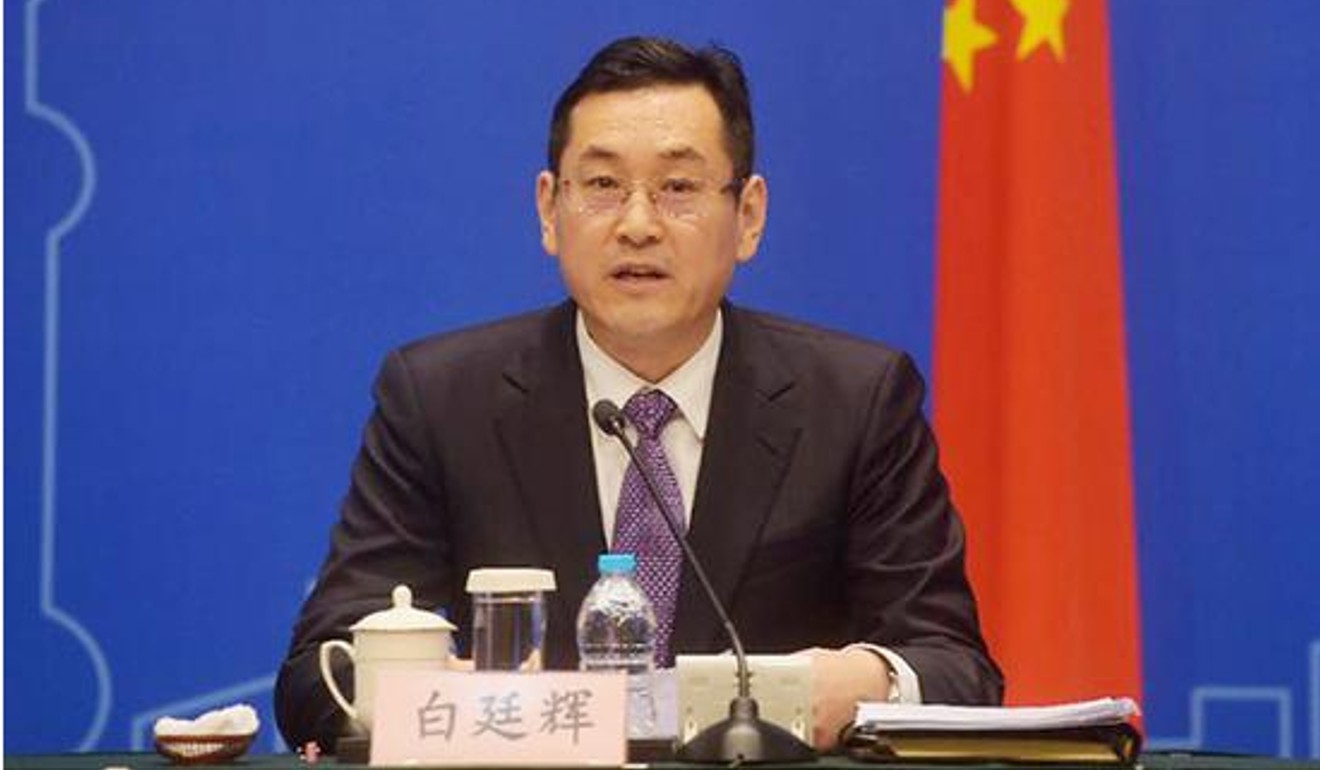 Bai said that some of the 14 companies had kicked off the IPO process, filing applications to the China Securities Regulatory Commission.
But he did not say whether Hong Kong stock exchange would be an optional listing venue for the Shanghai state-owned firms.
The Shanghai state-owned asset watchdog said that it would eventually list all the local state-owned companies that face market competition.
Since 2014, Beijing has been pushing mixed-ownership in state-owned companies in a bid to introduce privately owned or overseas companies as stakeholders.
Initial public offerings, under which public funds are raised to dilute the state ownership, was also being used as part of the mixed-ownership reform.
Shanghai's economic output expanded 5.9 per cent between January and June, 0.4 percentage point lower than the national figure of 6.3 per cent. The city's economy grew 6.9 per cent in the first six months of last year.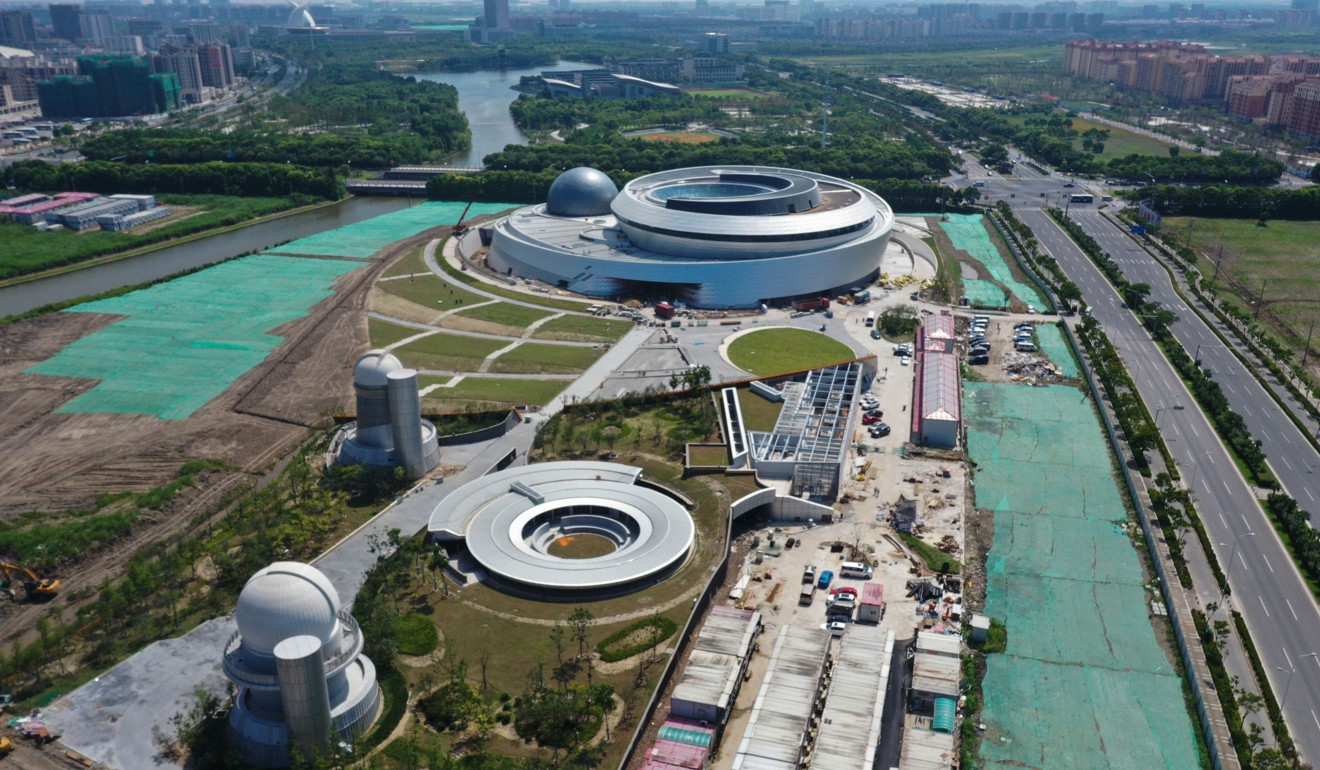 The ongoing US-China trade war continues to affect the city's economy as exports and imports used to be a key driving force for growth. It was this booming trade that made Shanghai the world's largest container port, a ranking which it has held since 2009.
The mainland's most developed metropolis recently published guidelines to create a Hong Kong-like free port after including a 119.5 sq km (46.1 sq mi) area at Lingang in its free-trade zone.
Lingang is an untapped area covering a total 800 sq km (309 sq mi), which connects to the Yangshan deep water port.
Bai said that Lingang Group, a local government-owned developer, would build top-class infrastructure works inside the new area to attract top international industrial firms.
US bestselling electric car maker Tesla started building the Gigafactory 3, its first plant outside the US, at Lingang early this year. The plant will be operational later this year.
China's state-owned businesses have long been perceived as enjoying market monopoly and raking in easy profit.
The incumbent leadership is urging the state-owned companies to conduct ownership reform to enhance their corporate governance and profitability, and in the process boost the slowing economy.