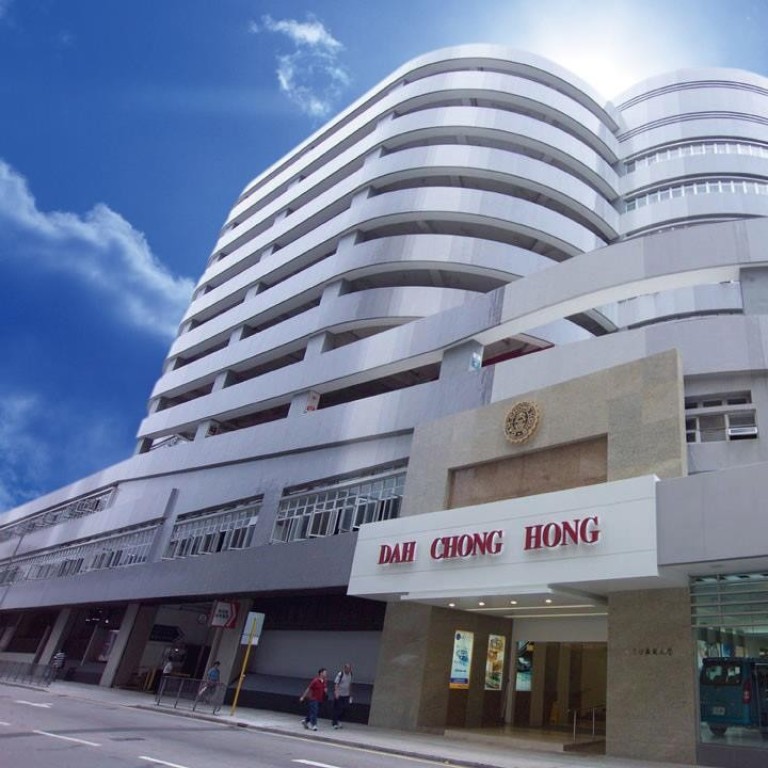 Citic Pacific makes US$385 million offer to privatise luxury car distributor Dah Chong Hong Holdings
Citic Pacific offers 37 per cent premium for DCH shares it does not already own
Group cites thin trading volume, need to recalibrate DCH businesses
Citic Pacific is making a HK$3 billion (US$385 million) bid to privatise luxury car and consumer goods distributor Dah Chong Hong Holdings.
The group offered HK$3.7 per share, or about 37.55 per cent over the last closing price of HK$2.69, to buy the 43.19 per cent of Dah Chong Hong it does not already own. Shares of the distributor of Audi, Bentley, Honda, and Infiniti brands surged 30.85 per cent to HK$3.52 at the close of trading on Monday.
Citic Pacific owns 56.81 per cent of the 70-year-old distributor, which began trading on the Hong Kong stock exchange in 2007. DCH has more than 100 shops and showrooms in Hong Kong, mainland China and Southeast Asia for over 20 world renown brands. It also operates the DCH Food Mark stores, selling premium meat and seafood alongside fresh fruit and daily groceries.
The privatisation will offer investors a chance to cash out at an attractive level because of thin trading volume in DCH, Citic Pacific said in a stock exchange announcement on Sunday night.
The liquidity of the DCH shares has been low over a prolonged period, which is around 0.07 per cent of the issued shares for the last 12 months up to and including the last trading date, with an average daily trading volume of around 1.40 million shares, it said.
This low trading volume could make it difficult for the scheme shareholders to execute on-market disposals within any given time frame outside the proposal, it added in the filing.
"DCH's business as a distributor of motor and consumer products has been challenged on a number of fronts including intensified competition and a more sophisticated and diversified landscape," it said. These challenges highlight structural and operational deficiencies in DCH's existing business model."
For DCH to deliver long-term growth and remain competitive, re-engineering its businesses is crucial, according to the company statement. This will require significant investment over multiple years, it said.
Given the shares' trading discount to the consolidated net asset value of the company since June 2015, the listed status of DCH no longer offers a viable source of funding to develop DCH's businesses, it said.
The implementation of the proposal will enable Citic Pacific to provide the necessary financing and operational resource to re-engineer DCH's businesses, it said.
The process will take time to execute, carry potential execution risks and may incur significant costs.
All of these could cause volatility to DCH's financial and operational position, it said. In addition, the performance of its shares could be disadvantaged in a volatile market before the long term benefits of the re-engineering are realised.
DCH shares resumed trading today, after being halted since October 15 pending the release of the announcement.
This article appeared in the South China Morning Post print edition as: Citic offers HK$3b to take Dah Chong Hong private