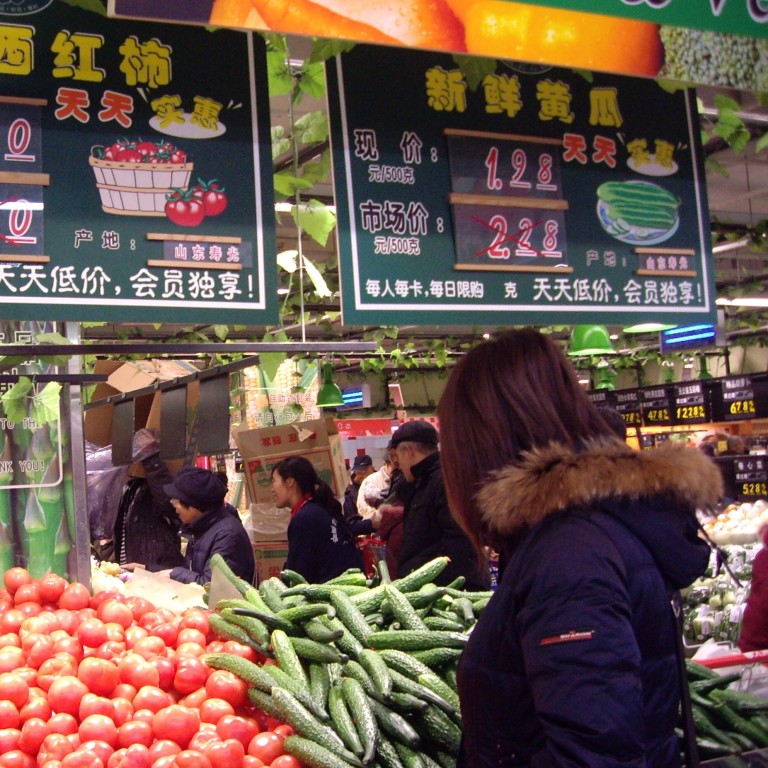 Chinese supermarket operators tap online consumers, data to boost bricks-and-mortar stores
If you hesitate over digitalisation, you will be eliminated, supermarket operator tells Hangzhou forum
Another operator says delivery of fresh food ordered online key to return to profit
Chinese supermarket operators are increasingly using digital channels and data to boost their business.
"Our offline stores have been hit badly by online platforms, with shrinking foot traffic and plunging sales," Peter Huang Ming-Tuan, chairman of RT-Mart China, a supermarket operator, told the 2019 Consumer Goods Forum, held in Hangzhou on Tuesday. If we stayed the same, it would lead to our demise, he added, while going online amounted to playing with fire.
The company decided to "court disaster, instead of waiting and doing nothing", Huang said. RT-Mart rejigged its fresh food delivery business in March 2018 to adopt an omnichannel model championed by retailer Freshippo, earlier known as Hema, which is owned by South China Morning Post parent Alibaba Group Holding. And the gamble paid off – RT-Mart's fresh food delivery business turned profitable in the first half of this year.
An individual RT-Mart store can now receive 800 online orders a day, up from 200 at the beginning of the year. Some stores in major cities such as Shanghai can receive up to 6,000 online orders a day. The supermarket's customers can get their vegetables, meat and seafood delivered within a five kilometre radius within an hour.
Chinese home-grown supermarket operators are embracing digital channels to boost their revenue as well as to know their customers better. They are using big data to shed light on their spending behaviour.
"Now, whenever we bring in a new product, we can gauge the reaction immediately," William Wang Tian, chairman and founder of the Shenzhen-listed grocer Bubugao (Better Life) Group, told the forum. The company now has data about who is buying and how it must present products to attract the most purchases. "It is much better than before, when we had no idea how a product became a bestseller," he said.
Supermarket operator Wumart Stores used data to determine who bought baijiu for consumption and who bought it for speculation, and rewarded the former. During the National Day holiday this year, it offered 80,000 bottles of Kweichow Moutai at a lower price at two of its supermarkets in Beijing to buyers who qualified for the offer on the basis of their spending behaviour. Whether a customer had bought any liquor at Wumart over the past six months was used to determine who qualified and who did not.
According to management consultancy McKinsey & Company, China has 855 million digital consumers, and its online retail sales are expected to swell to US$1.5 trillion – a quarter of China's total retail sales volume and more than the retail sales volume of the next 10 largest markets in the world combined – by year-end 2019.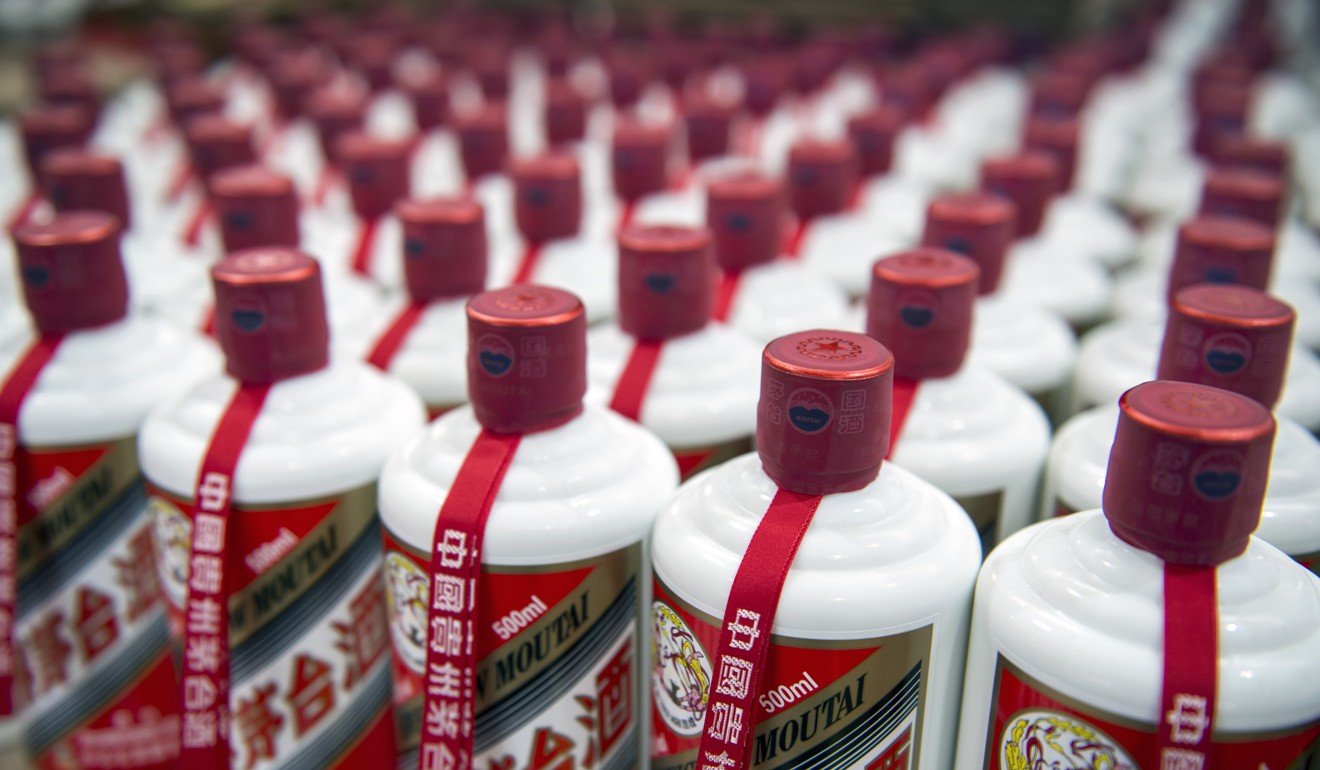 "Five years ago, it was OK to have doubts about digitalisation, but if you are still hesitate, you will be eliminated," said Zhang Wenzhong, founder and chairman of Wumart Stores, and its online-offline integration platform, Dmall.
Foreign players, lacking a strong digital presence, have retreated from China. French retailer Carrefour, which entered the market in 1995, announced the sale of an 80 per cent stake in its China operations to Suning.com in June this year. In October, German food wholesaler Metro agreed to sell a majority stake in its mainland China business to Wumart Stores.
Seattle-based Costco Wholesale, which opened its first store in Shanghai in August, is now regarded as the most promising foreign competitor.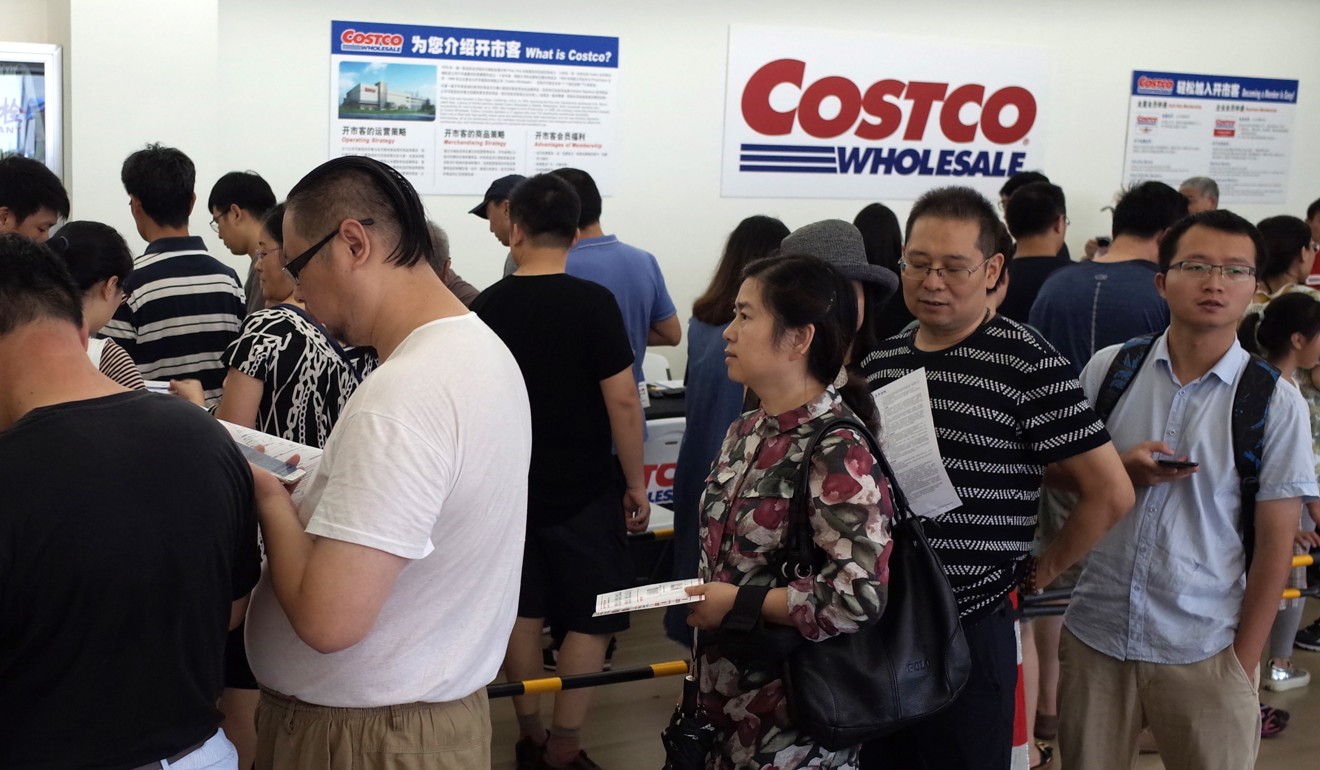 It had the benefit of big data collected since 2014, when it established an online store in China on Alibaba's TMall.com. Costco is poised to open its second store in Shanghai next year.
"The time they spent – the patience they had trying it out online, understanding Chinese consumers, their preferences on products and pricing, and working with consumer profiles – is very important," said Zhang Tian Bing, consumer product and retail sector managing partner at Deloitte Asia-Pacific.
This article appeared in the South China Morning Post print edition as: Supermarkets reap the benefits of going digital