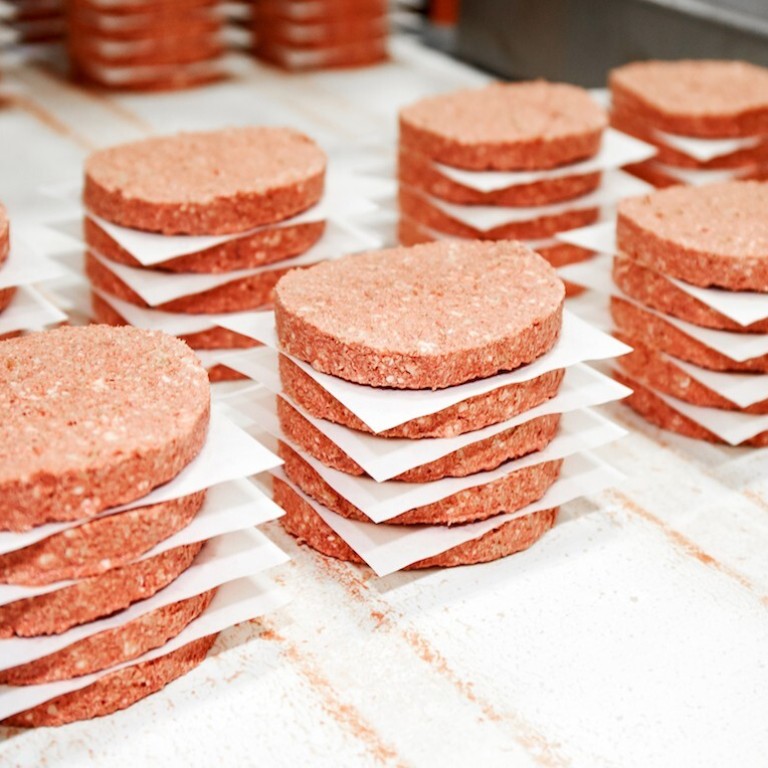 Can meat-loving Chinese consumers be convinced to switch to plant-based substitutes?
China, which consumes 27 per cent of meat produced globally, is now being heralded as the next target market ripe for entrepreneurs and investors to get on board
Market observers say a lot still needs to be done as most Chinese consumers are not aware of the science, health benefits and environmental impact of plant-based meat products
Meat has long been central to traditional celebrations worldwide: millions of turkeys are gobbled up at Christmas and Thanksgiving, and pork filled dumplings are commonly eaten to ring in Lunar New Year.
This year meatless food products began to shake up the mainstream food industry, offering a environmentally friendly and healthy alternative to traditional diets. Currently worth US$18.8 billion, the global meat substitute market will grow 21 per cent to reach US$22.8 billion in 2024, according to Euromonitor.
In January, Californian trailblazer Impossible Foods launched a new signature burger. By August, Burger King began serving the Impossible Whopper throughout America using patties from Impossible Foods, and in September the patties hit grocery store shelves for the first time. Meanwhile in May, competitor Beyond Meat raised US$240 million from its Nasdaq IPO, and surged 160 per cent on debut.
China – which consumes 27 per cent of meat produced globally – is now being heralded as the next target market ripe for entrepreneurs and investors to get on board, with a huge trend-loving consumer base predicted to copy their US counterparts.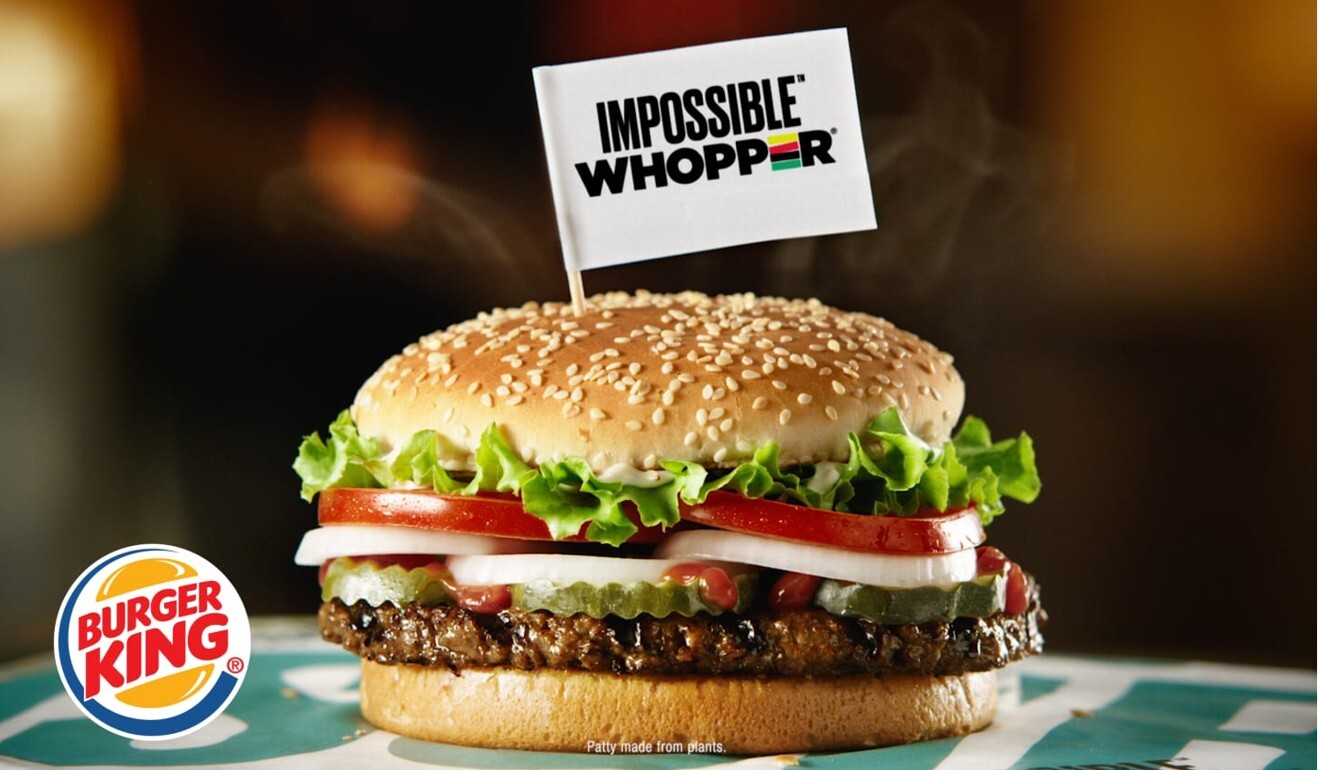 But not everyone is convinced China – with a long history of Buddhist mock meat and tofu – will demand new meat substitutes, and even industry players say it will take time to overcome huge hurdles if plant-based products are to take off there.
"China is tricky and different from the US market in the sense that it already has a long history of plant-based food, especially with mock meat," said Tao Zhang, co-founder of Dao Foods International, which invests in early stage start-ups focused on plant-based meat and alternative protein products. "I wouldn't say [there is] positive association with this kind of food, the mindset of the mainstream consumers [is] they don't find it tasty and think it's just for the religious, Buddhist market."
According to Euromonitor, China accounts for 53 per cent of the global meat substitutes industry, by value this year, compared to America's 5.5 per cent. The market research firm expect China's portion to fall by 2024, by less than one per cent, while the US' will grow to take up 7 per cent of the meat substitute pie. The figures include chilled, frozen and shelf meat substitutes from vegetarian burgers to tofu, soy and texturised vegetable protein.
Tao said a lot still needs to be done in terms of educating Chinese consumers as they are not aware of the science, health benefits and environmental impact of these products.
Environmental and animal welfare concern is leading to some demand for plant-based products, he said, but the key is for domestic companies to produce foods suited to the Chinese palate which will convince people to become repeat customers and grow the industry.
Dao co-founder Albert Tseng said consumers will try new plant based meat alternatives out of curiosity, but it will really come down to the companies and their products to be able to retain and grow the client base.
"Everyone is demanding something new every single week, so it could be a fad and that is why it has to be a good product to get people to adopt it as part of their lifestyle."
In the US "it has been both a demand side as well as a supply side equation," said Tseng, who also founded impact investment firm Moonspire Social Ventures. "There was more advocacy and awareness but also the availability of products increased people's curiosity about it."
"I do think that by having products out there you can actually change people's minds a little bit."
Tseng said he thinks the plant-based market will grow rapidly in China , and thinks China will take three years to catch up the US.
Meanwhile, Dao is in the final stages of investing in its first domestic plant based company, and has chosen five start-ups to begin a six-month incubator programme in the first half of 2020. Dao will pick five alternative protein companies every six months for three years, aiming to nurture a total of 30 companies – and invest around US$100,000 in each – to pitch to mainstream venture capital investors.
"We feel pretty confident there are good companies out there, they just need help from the incubator," said Tao.
Beijing-based food-tech start-up Zhenmeat is one of the more well-known players. Dubbed China's version of Beyond Meat, it launched a plant-based minced meat Shanghai mooncake for the Mid-Autumn Festival in September, priced at 88 yuan (US$12.5) for a pack of six, slightly more expensive than regular meat mooncakes, said
founder Vince Lu
.
He described the mooncakes as a success and he sold 3,000 packs in the first week.
Zhenmeat now plans to launch plant-based beef patties around the new year at 100 yuan (US$14) per kg, targeted at restaurants and online shoppers. It hopes to launch a pork substitute next year as it pursues fresh investment to top up its remaining "a few" million yuan, said Lu, who previously founded protein bar company Fuchouzhe.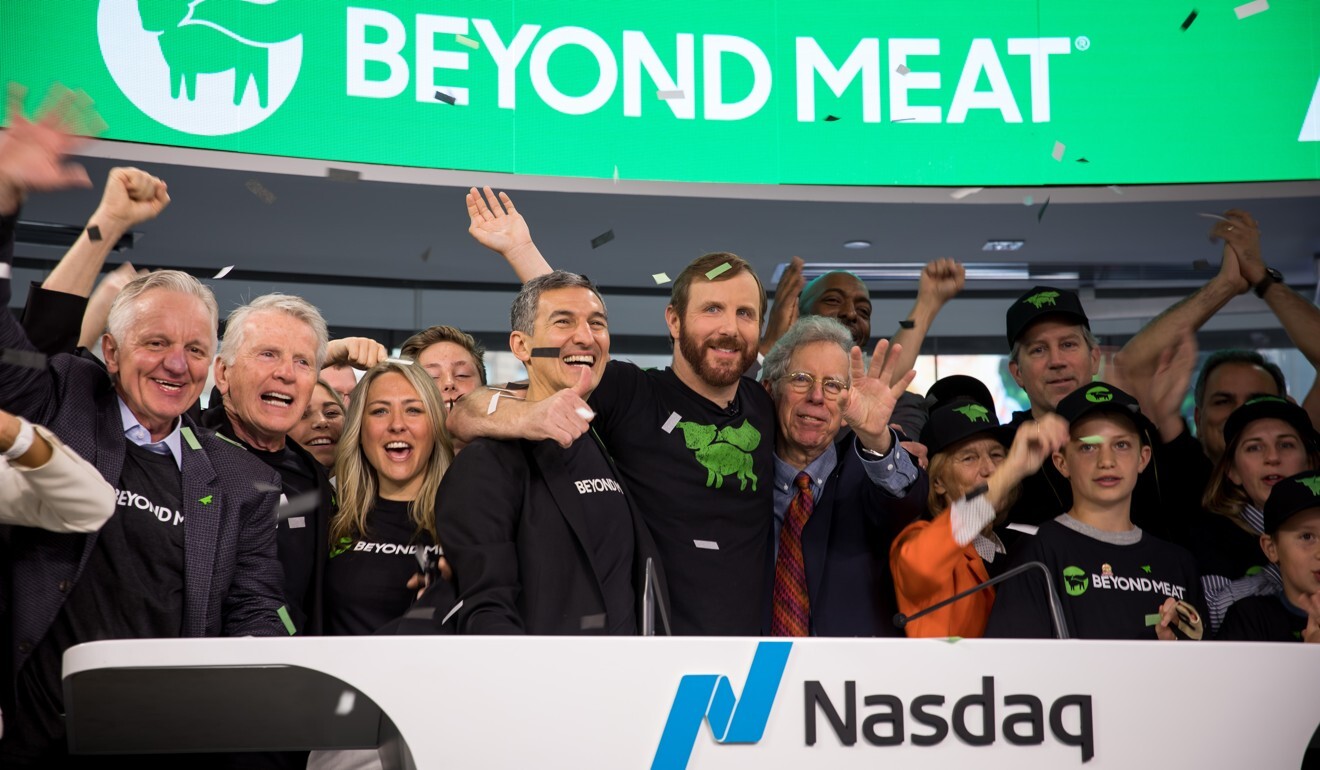 Lu is tailoring meat substitutes with flavour and texture to suit China's hotpot industry, and banking on consumers to follow the US in wanting healthier, environmentally friendly alternatives to meat.
According to a report last year by The New Zealand Institute for Plant & Food Research, 39 per cent of Chinese consumers are reducing their meat intake in favour of vegetables, tofu and vegan meat substitutes, while 42 per cent want to purchase and consume foods that are healthy or low-risk to the environment.
While more than 60 per cent of Chinese consumers intend to eat more fruit and vegetables, they do not think these provide protein, and a shift towards a solely plant-based diet is not expected, the report said.
Even Lu admitted that education and readiness of the market is a challenge. He thinks it will take more than five years to catch up with the US.
"I would describe [the market] as an infant baby, but a popular baby," said Lu. "People definitely want to taste new products, to try, to be the first buyer of fake meat because the story is so sexy … but after they try the product, will they be willing to keep buying?"
Not all later stage investors think so.
Venture capital firm Qiming Venture Partners is not investing in Chinese companies similar to Beyond Meat.
"We feel that [the industry] may not grow as much as in the US because the Chinese consumer has little consideration of the eco or organic aspect; they are more focused on losing weight and becoming prettier," said managing partner Nisa Leung, who also cited high costs of the products as a deterrent.
In the near term the industry could grow if centred around exports, she said, but "when it comes to domestic consumption we feel it would be difficult to take off".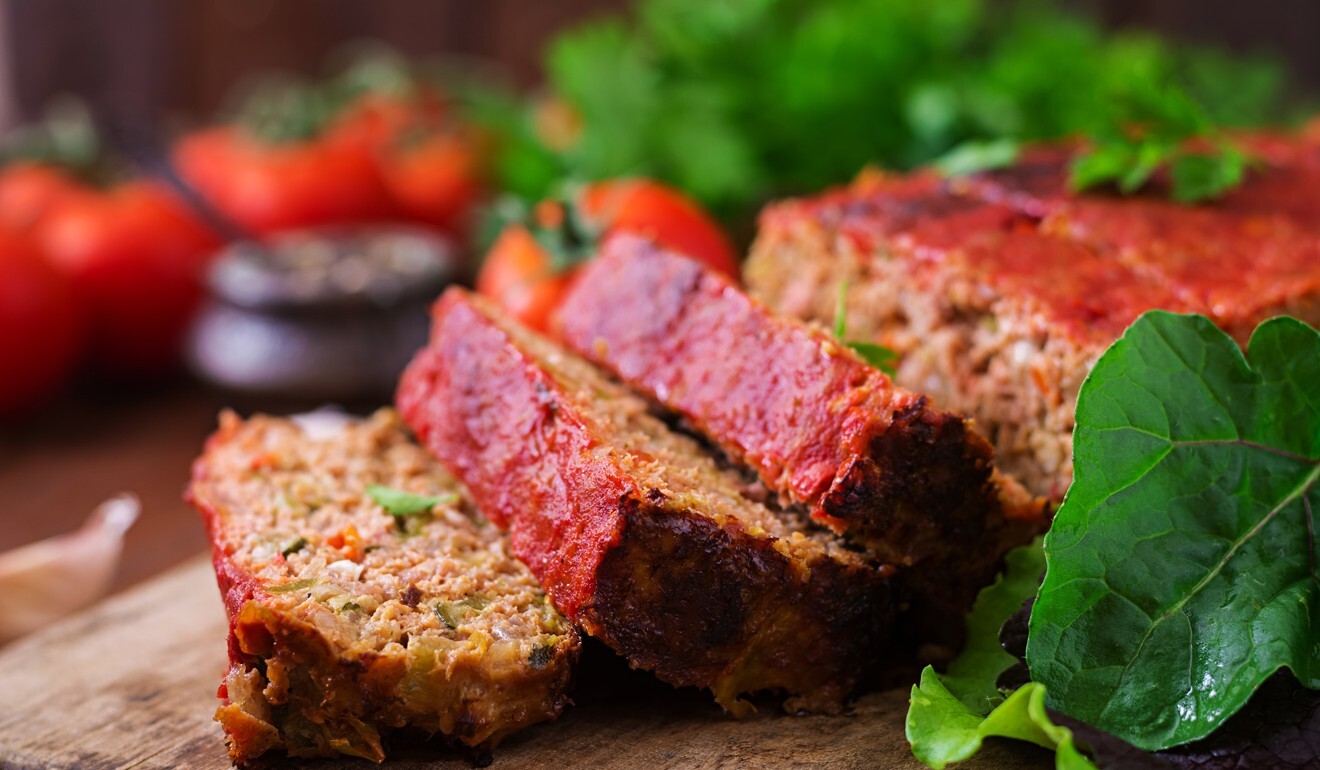 Still, foreign companies are eyeing China.
Impossible Foods told the Post that China was a top priority for expansion but did not say when it would launch.
Impossible Foods said it had no intention of creating a different product just for the mainland. "We have a product that is super versatile and fits well with Chinese cuisine," it said in an email.
Beyond Meat did not respond to a request for comment.
Meanwhile, in November, Australian plant-based meat start-up v2food raised US$35 million in series A funding led by Hong Kong tycoon Li Ka-shing's venture capital firm Horizon Ventures, who also back Impossible Foods. Sequoia Capital China also put money in.
The company said it chose the two investors for their Asian network, and has plans to expand into Hong Kong and China.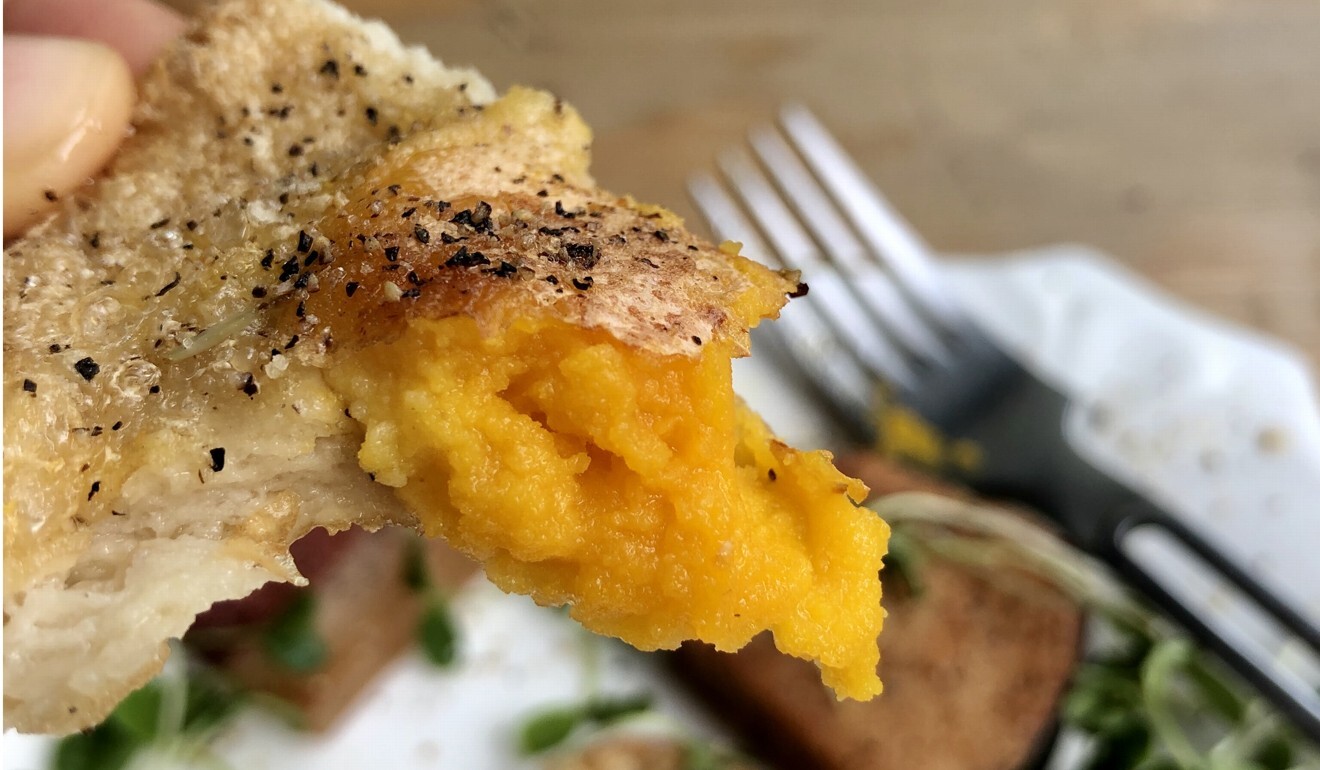 Tao from Dao Foods said he hoped foreign companies would enter the Chinese market sooner rather than later as their large marketing budget would help promote the industry. He said his company, through its partner Crop Capital, has spoken to Impossible and Beyond Meat about them launching in China. Dao Foods also helps with cross border investment into China.
At VeganHut in Beijing, a restaurant offering tofu, vegetable and home-made soy-based mock meat dishes, owner Li gushed about the prospects of the plant-based industry in China.
"It will definitely take off; it is just a matter of time," he said. "It has taken off in America, of course it will take off here."
But on a recent weekday lunchtime just one customer sat down to eat in over an hour. Two restaurants across the road were packed with customers on their lunch break, perhaps showing the popularity of plant-based foods in China and just how far there is still to go before the movement becomes mainstream.
This article appeared in the South China Morning Post print edition as: china a hard sell for meat substitute firms