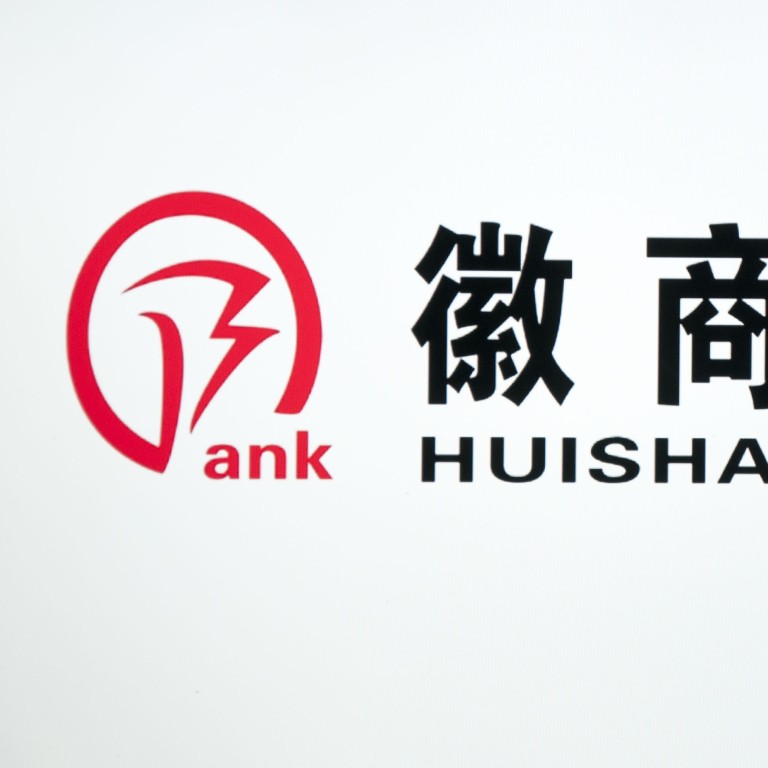 Troubled Baoshang Bank, the first lender seized by Chinese regulators in two decades, to receive 3.6 billion yuan of fresh capital from rival Huishang Bank
Huishang Bank would become a white knight investor in Baoshang, taking a 15 per cent stake as part of a state-backed rescue package, according to sources
China's central bank took control of Baoshang Bank in May last year, making it the first lender to be seized by mainland regulators since 1998
Baoshang Bank, the first mainland Chinese lender to be seized by regulators in two decades, is likely to receive up to 3.6 billion yuan (US$519 million) of fresh capital from a competitor as part of a restructuring aimed at rescuing it from insolvency.
Huishang Bank, based in eastern China's Anhui province, would become a white-knight investor in Baoshang, taking a stake of no more than 15 per cent after a government-orchestrated overhaul of the troubled lender headquartered in Baotou, Inner Mongolia.
According to two banking sources, Huishang will also take over four branches of Baoshang.
Hong Kong-listed Huishang said in an exchange filing on Tuesday night that it would spend as much as 3.6 billion yuan on a maximum 15 per cent share of a new provincial-level commercial bank, without disclosing the name of the lender.
The sources said the new commercial bank referred to was Baoshang, which was part owned and controlled by the disgraced tycoon Xiao Jianhua.
Neither Huishang nor Baoshang could be reached for comment on Wednesday.
China's central bank took control of Baoshang Bank in May last year, making it the first lender to be seized by mainland regulators since 1998 when Hainan Development Bank was taken over by the banking authorities.
Following the seizure of Baoshang, regulators took over two other embattled lenders, Hengfeng Bank and Jinzhou Bank in August.
All three insolvent banks were previously controlled by Xiao, founder of the conglomerate Tomorrow Group.
Xiao left Hong Kong in January 2017, on the eve of the Lunar New Year, for the mainland where he is believed to be helping authorities with their inquiries as part of one of their biggest ever crackdowns into deal making.
Xiao has not been seen in public since, and is awaiting trial on charges of bribery and manipulating stock prices, according to sources.
The refinancing deal shows that regulators' efforts to revamp Baoshang are in progress, said one of the sources, who is a Shanghai-based banker.
Shares of Huishang added 0.3 per cent to HK$2.96 (38 US cents) on Wednesday.
According to its interim earnings report, Huishang had total assets of 1.1 trillion yuan on June 30. Its non-performing loan ratio stood at 1.03 per cent, valued at 4.5 billion yuan.
In December, United Overseas Bank (UOB) said it would join hands with Central Huijin Investment, a unit of China Investment Corporation, the country's sovereign wealth fund, to take part in the refinancing of Hengfeng Bank by injecting 100 billion yuan into the troubled lender based in Shandong province.
Huijin will inject 60 per cent of the capital while the provincial asset management arm will provide 36 per cent and UOB will put up 1.86 per cent.
Hengfeng Bank has not published its accounts since 2016.
Its two former chairmen were investigated in 2014 and 2017, separately, before they were charged with corruption involving 750 million yuan and 1.2 billion yuan respectively.