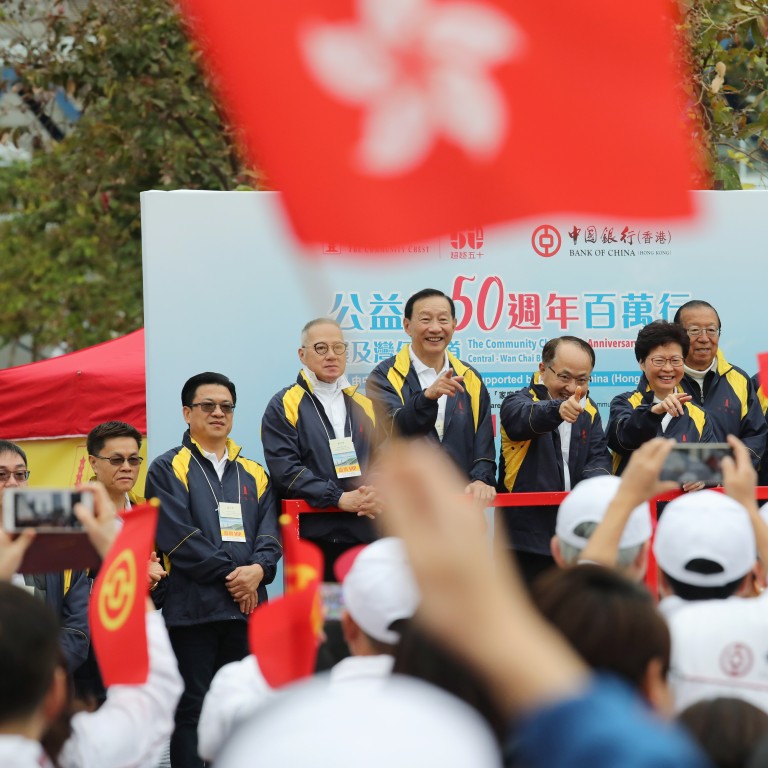 Hong Kong protests scupper fundraising as Community Chest faces record drop in donations in 51-year history
The not-for-profit organisation is likely to miss its 2019/2020 fundraising target as protests, economic recession undermine donations
HKEX's stock code for charity programme offers saving grace as contributions surpassed HK$1 billion milestone last September
The Community Chest of Hong Kong is facing an unprecedented knock-back in its 51 years of supporting the city's 163 social welfare agencies, as months of anti-government protests undermined its fundraising efforts.
The independent not-for-profit organisation is projected to collect HK$224 million based on current pace of donations for the financial year to March 31, or 20 per cent below its HK$280 million target, according to Simon Kwok Siu-ming, chairman of its campaign committee.
That would rank as the least since 2009 following the global financial crisis. Compared to HK$389.9 million raised in the previous financial year, the anticipated 42.6 per cent slump would also be the biggest annual drop on record.
Anti-government protests in Hong Kong broke out in June last year in opposition to a now-withdrawn extradition bill, which later morphed into wider call for universal suffrage. Violent clashes with police erupted later in the year, causing a slump in business and dragging the local economy into its first technical recession in a decade.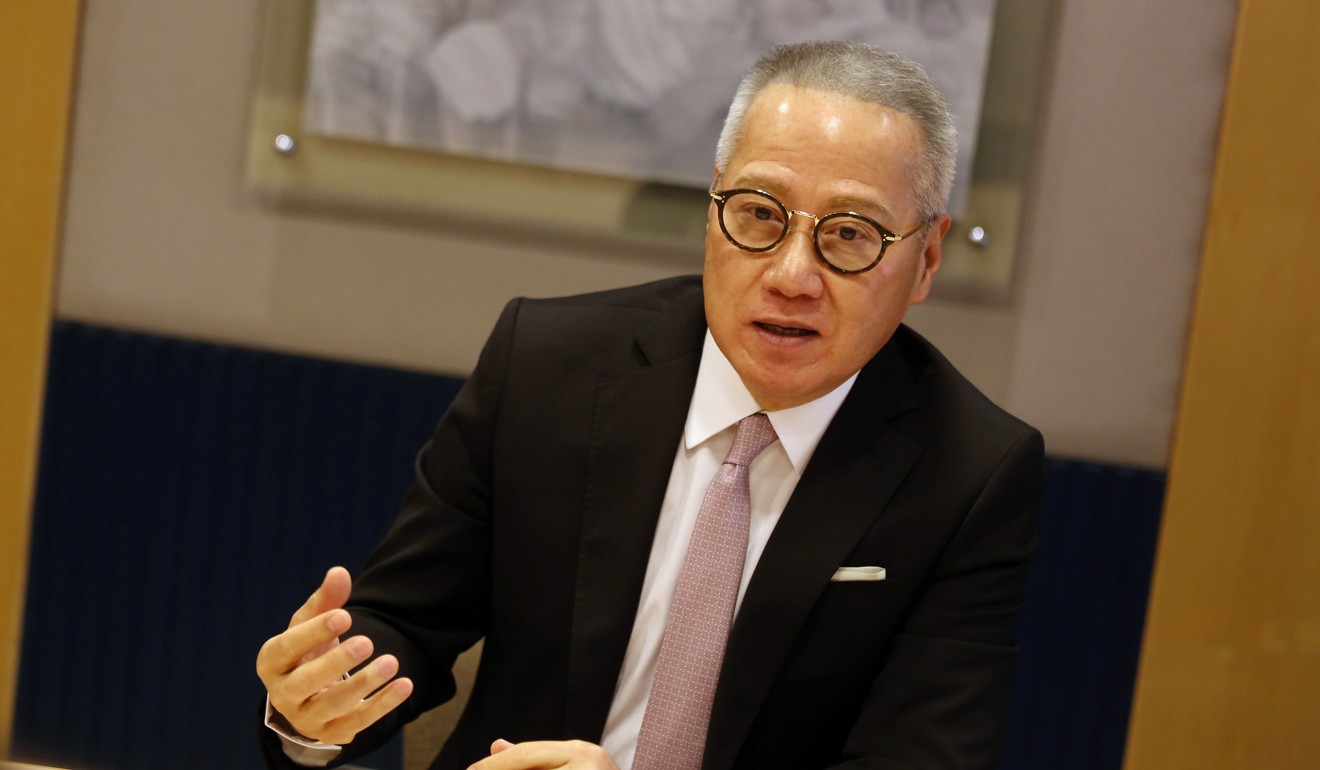 "The economic situation is weak and everybody has become more conservative in making donations," Kwok said in an interview. "The social unrest has led to cancellation or postponement of a number of fundraising activities. This has affected the amount of collection."
Some efforts were affected because of safety reasons, including the
flag day
and the New Territories Walk day in November, and the "Swim for Millions" event in October. They were expected to generate HK$15 million.
"The security issue is important," said Kwok, who is also the founding chairman of Hong Kong-listed cosmetics retailer Sa Sa International. "We were concerned about the safety of our participants, volunteers and supporting groups. As such, we have had to cancel or postpone some outdoor fundraising activities."
Haywood Cheung Tak-hay, who is the president of the Chinese Gold and Silver Exchange Society and chairman of Target Insurance Holdings, said they have trimmed their donations by 50 per cent this year.
"During economic downturns, the management needs to be more conservative about spending including for charity," he said. "Many fundraising events or charity shows were also cancelled due to the protests last year."
The Community Chest had planned to
allocate HK$296.6 million
to welfare agencies in the current financial year. The shortfall in donations means it is about to dip into its reserves for the first time since the 2003 outbreak of Sars, or severe acute respiratory syndrome.
The reserves stood at
HK$1.23 billion
on March 31 last year, which represents surpluses from past years and proceeds from its investments such as interest income on bank deposits and dividends.
To be sure, it is not unusual for the organisation to experience a setback in fund raisings during challenging economic times. They slumped by 21 per cent during the Asian financial crisis in 1997 and 24 per cent during the 2008 global financial crisis, according to its accounts.
Kwok remains upbeat, because Hong Kong companies and individuals are very generous. When social unrest calms down and the economy bounces back, donations will increase again, he said, citing historical precedents.
The Community Chest has the relatively buoyant stock market in Hong Kong to thank for having reached this far on its goal. The strong pipeline of initial public offerings has helped prevent a bigger shortfall in donations.
Hong Kong Exchanges and Clearing has a programme where IPO candidates can donate HK$1 million to enter the ballot for an auspicious four-digit stock code, en route their Main Board listing. The code typically includes the number 2 that signifies double happiness, 3 for liveliness, 6 for wealth, 8 for prosperity and 9 for longevity, in Cantonese and Mandarin language.
Alibaba Group Holding, Asia's most valuable company and owner of the South China Morning Post, made its secondary listing in November with a 9988 stock code. Singapore-based builder S&T Holdings was listed in September under the 3928 code.
They were among 75 companies that contributed to the programme in the nine months through December 31, compared with 89 in the 12 months of previous financial year. In all, the stock-code fundraising programme has taken donations past the HK$1 billion landmark since it was launched in 1999.
"The stock code balloting for charity scheme has been very successful," Kwok said. "It generates the largest sum of funds among all our programmes."
The Community Chest was founded in November 1968 and its administrative expenses are fully funded by the Hong Kong Jockey Club. It has raised HK$7.26 billion in donations since its inception and channelled HK$6.41 billion to social welfare bodies.