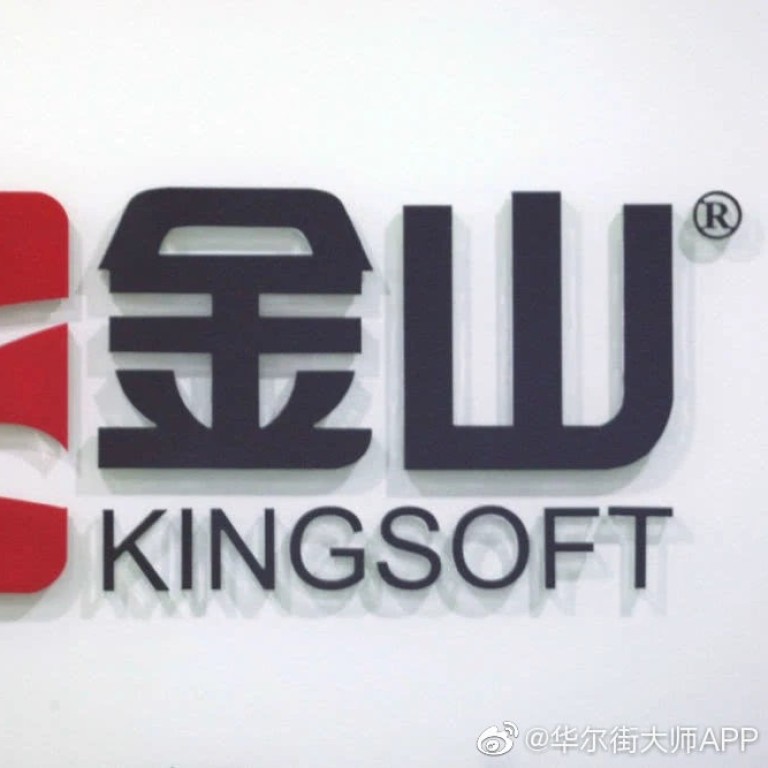 Chinese firm Kingsoft's cloud unit hopes blockchain business will benefit from launch of China's sovereign digital currency
Executive says use of blockchain in business-to-business payments could support the PBOC's digital currency
China's central bank last year said it was ready to launch its own digital sovereign currency
Kingsoft Cloud, the majority-owned cloud services division of Hong Kong-listed Chinese software company Kingsoft, hopes its newly launched blockchain business will become part of the ecosystem around the Chinese central bank's digital currency.
The People's Bank of China started research on digital currencies as early as 2014, and last year said it was ready to launch its own digital sovereign currency. KingSoft Cloud, which applied to the US Securities and Exchange Commission for a potential initial public offering and listing in December, started its blockchain-backed supply chain financing services in China last year and provides advisory and other services to small to medium enterprises and their financial intermediaries.
In supply chain finance, suppliers sell their invoices or receivables at a discount to banks or other financial service providers in return for faster access to the money they are owed, instead of the usual credit terms of 30 days' time. Supply chain finance provides short-term credit that optimises working capital for the buyer and the seller.
"For the traditional core enterprises, as their products are directly bought by the end customers, they are able to get cheaper financing from banks. But behind them, there are multiple tiers of their suppliers, which have traditionally been suffering from high cost of financing from banks," said Zhu Jiang, the Beijing-based blockchain department general manager at Kingsoft Cloud.
Zhu, who was speaking at the Asian Financial Forum in Hong Kong on Tuesday, did not elaborate on how blockchain contributed to better financing terms for suppliers and buyers. The technology, known for its immutable nature, is widely expected to help limit fraud, enhance transparency and provide more comfort to lenders when approving loans.
Zhu said the use of blockchain in business-to-business (B2B) payments could support the PBOC's digital currency, as the pool of digital assets in China grows in its relevance to the economy.
"We hope that [by developing along this direction in B2B payments], in the future this could provide an important ecosystem also for the popularity of the central bank's digital currency," Zhu said.
Zhu refused to comment on Kingsoft Cloud's proposed spin-off from Kingsoft and the separate listing of its American Depositary shares. The details of the listing have not been determined, but Kingsoft said in a stock exchange announcement in December that the proposed spin-off could better reflect the value of Kingsoft Cloud and increase its operational and financial transparency.
For the three months ending September 2019, revenue from Kingsoft's cloud services totalled 976.3 million yuan (US$141.6 million), about half of its revenue of 2.02 billion yuan. Kingsoft Cloud's revenue rose 62 per cent from a year ago, on increased usage in the mobile video sector, and increased revenue from the enterprise cloud sector.
Kingsoft's other two business divisions are online games and office software and services.
This article appeared in the South China Morning Post print edition as: Kingsoft hopes to cash in on digital currency push