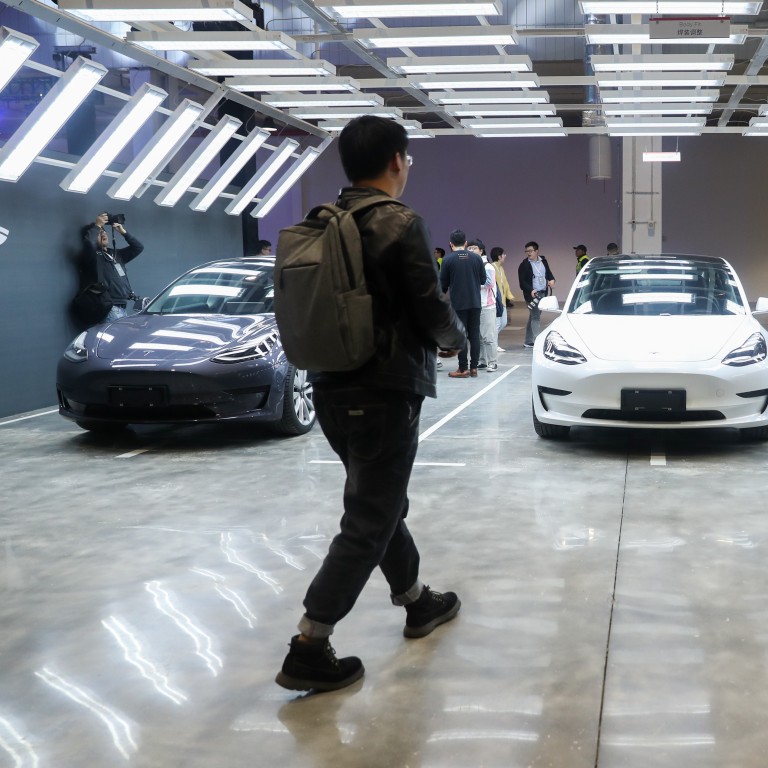 Shanghai aiming for 6 per cent GDP growth in 2020, will bank on foreign investment and exports, mayor says
Shanghai barely met its target for 2019 amid the US-China trade war
City will facilitate foreign investment, particularly in free-trade zone at Lingang
Shanghai is aiming for 6 per cent growth this year, its mayor told the local legislature on Wednesday. The city, mainland China's business hub, will tap foreign investment and bolster exports in 2020 following the signing of a phase one deal between Beijing and Washington.
"We will allow high-end industries to play a leading role in driving the local economy, as we make efforts to sustain growth," Ying Yong told the Shanghai People's Congress, adding that the municipality would promote investment and buoy exports to reach its target. He also vowed to create 500,000 new jobs in 2020 to keep the city's unemployment rate below 4.3 per cent.
Shanghai barely met its target for 2019 amid the US-China trade war. The municipality expected its gross domestic product to grow at a rate between 6 per cent and 6.5 per cent, but, according to Ying, its economic output was estimated to have increased by just 6 per cent.
That would make it the slowest pace of economic growth Shanghai has posted since 1990, with the trade war taking a toll on its export-oriented companies. Ying did not reveal the export and import figures for 2019, but said foreign direct investment had risen by 7.1 per cent to US$19 billion. The previous year, it attracted US$17.8 billion in FDI.
Ying stressed that Shanghai would facilitate foreign investment, particularly in the vast, newly expanded free-trade zone at Lingang, home to US electric carmaker Tesla's first manufacturing facility outside the United States.
But even as the US$2 billion Gigafactory 3 starts delivering its first Model 3 cars, Shanghai's ambitions of transforming itself into a global financial centre by this year remain unfulfilled. The European Union Chamber of Commerce in China said late last year that strict capital controls, lack of yuan convertibility and ongoing regulatory issues remained a
major stumbling block to Shanghai's rise
as an international finance hub.
"Lingang is designed to be an investment magnet on par with Hong Kong," said Gao Shen, a Shanghai-based independent manufacturing sector analyst. "But foreign investors have yet to show their keen interest in setting up branches or production there."
This article appeared in the South China Morning Post print edition as: Shanghai targeting 6pc GDP growth, mayor says