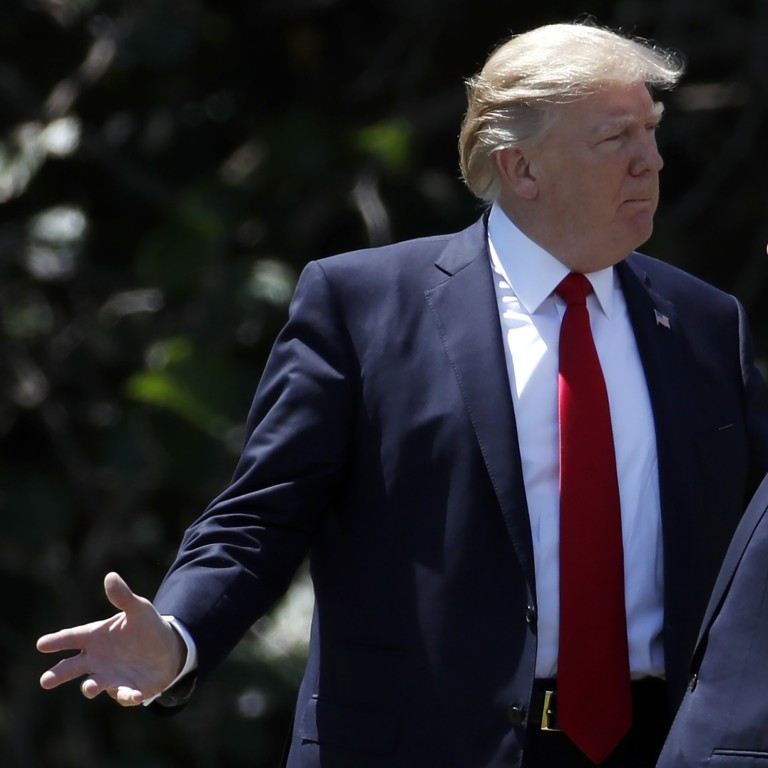 Beware of that trade deal: nearly half of business leaders believe they were lied to during similar negotiations, survey finds
Only a quarter of business leaders felt negotiated deals create long-term value for their companies, according to survey by Scotwork UK
Almost half of buyers believed they were lied to, while 38 per cent of them said it was acceptable to lie during negotiations
Could the phase one trade deal between the US and China disappoint? Possibly, if the results of a new survey on the art of business negotiations are accurate.
Almost half of acquirers said they believed they were lied to during similar business negotiations while 38 per cent of them said they thought it was acceptable to lie during discussions, according to the International Negotiation Skills Survey 2020 released Monday by Scotwork UK. Less than a quarter of business leaders felt transactions created long-term value for their businesses.
The survey interviewed 4,693 business leaders on the methods employed during a negotiation and then cross-referenced those results with additional responses from 704 buyers and sellers exploring motivations and outputs during the negotiation process, the Glasgow-based consulting firm said. The data was collected from businesses in 31 countries and 51 industries between July 2017 and August 2019.
"Commercial negotiations are not for the faint-hearted and our study shows just how prevalent cutthroat tactics are," Richard Savage, director of Scotwork UK. "The fact you might encounter challenging approaches makes it all the more important to have clarity on what value you wish to secure from the negotiations in advance. It is therefore all the more concerning how few businesses have this clarity before they sit at the negotiating table."
The survey could potentially offer some clues on why an early agreement on US-China trade war was greeted with caution in the market. Until the January 15 breakthrough, the world's two biggest economies have been roiling the global markets with a tit-for-tat escalation of tariffs on hundreds of billions of dollars of each other's goods.
China and the US
signed the phase one deal
last week, only for analysts to say the truce failed to address more substantial issues between them while a sense of unease could continue for years. China agreed to buy at least US$200 billion of US goods and increase financial market access and intellectual property protections, but tariffs remain in place on each other's goods.
Both sides came close to an agreement in May until a last-minute collapse led to further escalation, as highlighted by President Donald Trump's often erratic style of negotiating. It also left business leaders scrambling to try to move portions of their supply chains and left them uncertain over whether to commit to large capital investments.
In one example of his tactics, Trump went from calling Chinese President Xi Jinping "my friend" on Twitter in early August to
calling him an "enemy"
on the social media platform three weeks later.
"Sorry, it's the way I negotiate," Trump said as he defended his tactics at the 45th edition of the Group of Seven summit in Biarritz, France in August. "It's the way I negotiate. It's done very well for me over the years and it's doing very well for the country."
Trump also has been repeatedly challenged over his use of statements to promote his agenda. The Washington Post 's Fact Checker column reported on Sunday the president has made more than 16,000 false or misleading claims since assuming office, including 1,699 false claims on trade.
A July 2019 study by the Harvard University Business School and the Harvard Kennedy School found that negotiators with "tough and firm" communication styles, similar to Trump's style, achieved "better economic outcomes" than negotiators with warm and friendly communication styles.
"This was driven by the fact that offers delivered in tough and firm language elicited more favourable counter-offers," according to the Harvard study. "We further find that the counterparts of warm and friendly versus tough and firm negotiators did not report different levels of satisfaction or enjoyment of their interactions."
In the Scotwork UK survey, a third of sellers said they had experienced veiled threats from buyers and 46 per cent said that buyers had been aggressive.
More than half said negotiators made false claims, set false deadlines or refused to provide information to coax the other side to make a deal, according to the negotiation survey.
"Whilst our survey shows that insufficient time is devoted to discovering the objectives of the other party, much time is devoted to presenting arguments," the survey found.
"That said, many respondents to the survey plan not to make any form of concession during a negotiation," Scotwork found. "Without ground to concede, those negotiators must rely heavily on persuasion to entice the other party to 'give in' to the force of their position. And when their argument is rejected, many will respond by reinforcing their view harder. Despite this, the majority of negotiators fear deadlock above all else."