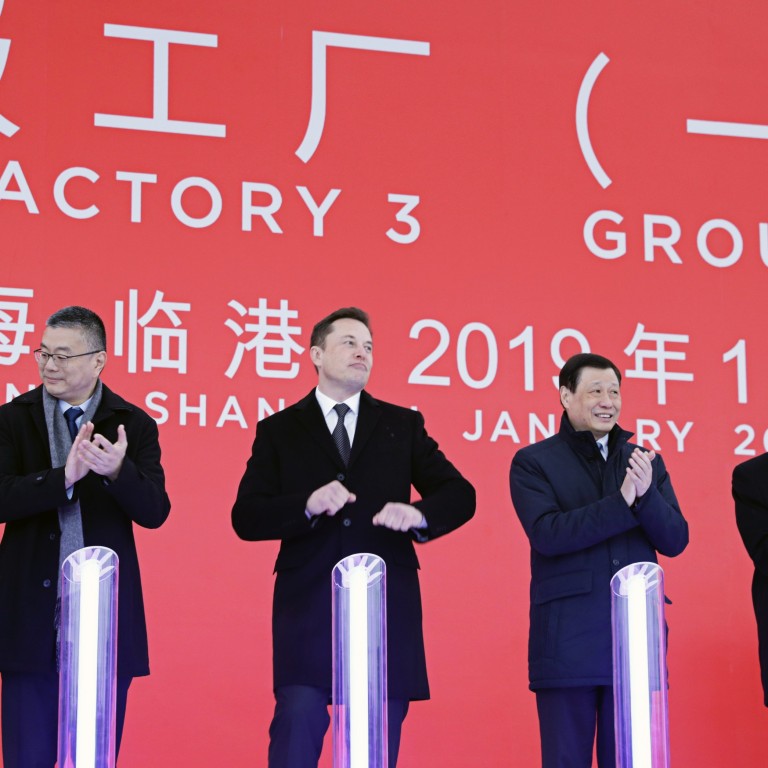 Shanghai's mayor orders city's bureaucrats to undergo a culture change in charm offensive to attract foreign investments
Officials in the local authority should behave like attendants at a retail store, rather than bureaucrats with power to approve projects, said Shanghai Mayor Ying Yong
Ying cites the success of Tesla's US$2 billion Gigafactory in Shanghai as proof that a friendly attitude achieves results
The mayor of China's commercial hub has instructed Shanghai's bureaucrats to undertake a change in their work culture, as he cites Tesla's US$2 billion Gigafactory in the city as proof that an investor-friendly attitude helps attract foreign investments.
Officials in the local authority should behave like attendants at a retail store, rather than bureaucrats with power to approve projects, said Ying Yong, at the conclusion of the Shanghai legislative meeting.
"By improving the business environment, the local government departments are supposed to act as shop assistants to serve foreign investors," Ying said. "Authorities must not be arrogant and intimidating, but need to be responsive to foreign investors' requests."
Shanghai's government is making fresh overtures to woo foreign investments and talent to spur the city's development, two decades after China became a member of the World Trade Organisation (WTO). The Chinese economy has expanded 11-fold in US dollar terms since 2000, but the rush by foreign investors has tapered off, amid complaints of red tape, unfair competition, operational barriers and the lack of intellectual property protection.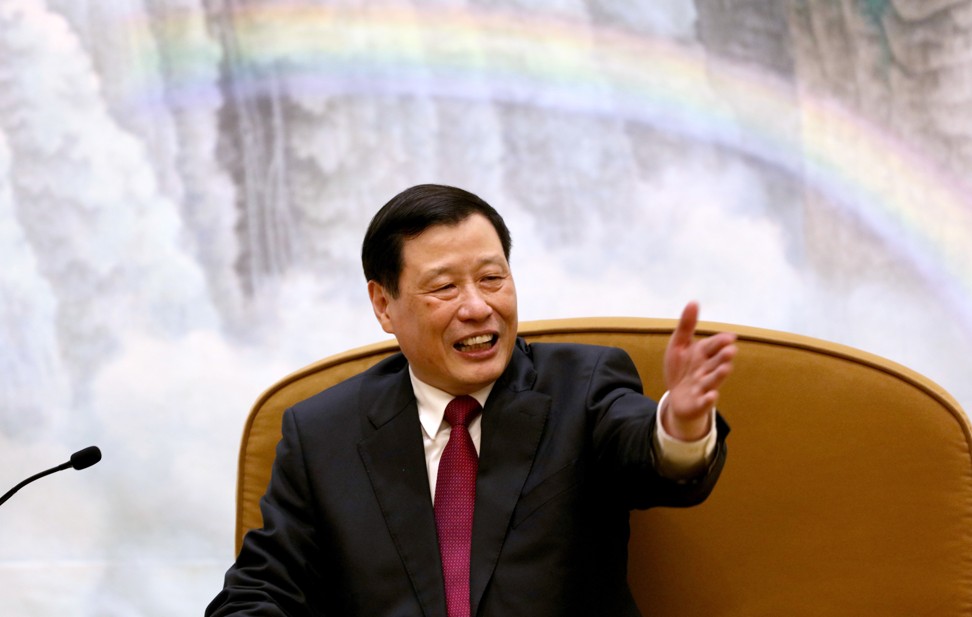 Shanghai's gross domestic product, which expanded 6 per cent last year at the low end of the local government's target of between 6 per cent and 6.5 per cent, needs foreign capital to keep the city of 20 million residents growing at the current pace.
After Beijing and Washington signed the phase one trade deal last week, Shanghai is determined to lure more foreign capital to increase its economic might worldwide, said Yin Ran, a Shanghai-based angel investor dealing with the manufacturing sector.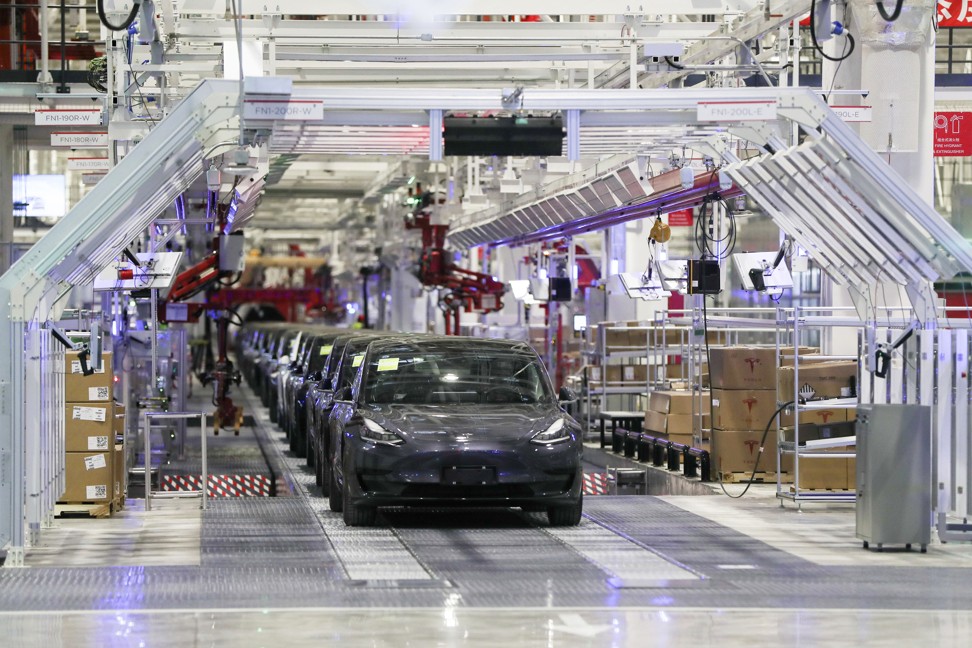 "As the local government draws foreign investment in a humble manner, global investors also expect China to remove other investment barriers to give them a full market access," he said. "They need to see more successful stories like Tesla."
To reverse the decline and draw foreign investments to offset the slowest economic growth pace in three decades, China's government is going on a charm offensive to ease investors' concerns.
The Shanghai authority in particular rolled out the red carpet for Tesla. The carmaker operates the first – and so far, sole – wholly foreign-owned assembly in China, while every other foreign carmaker from Ford Motor to Volkswagen
needs a 50 per cent Chinese partner
. The carmaker is also entitled to subsidies on its car prices, and had access to
preferential loans from several Chinese state banks
. The government also stepped in to cut red tape for the carmaker.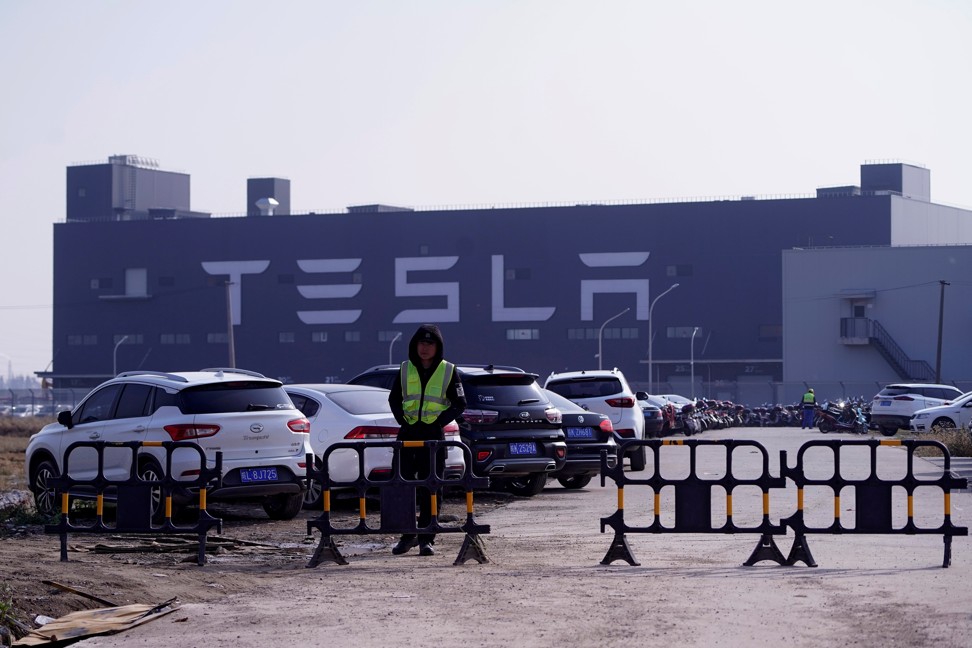 Tesla said in late December that it would get up to 11.25 billion yuan (US$1.64 billion) of financing from four state-owned mainland lenders – China Construction Bank, Industrial and Commercial Bank of China, Agricultural Bank of China and Shanghai Pudong Development Bank – at rates that are below market-quoted rates published by the People's Bank of China.
The 9 billion yuan loan carries an annualised interest rate of 0.7625 percentage point lower than the market-quoted rate published by the central bank, while the revolving loan of 2.25 billion yuan costs 0.425 percentage point below the market rate.
"Tesla's Gigafactory 3 took just one year to complete construction and [to] begin delivering the first batch of locally made cars to customers," Ying said during a press conference. "We hope to further improve our business environment and copy the 'Tesla model' to [be applied on] other foreign-invested projects."