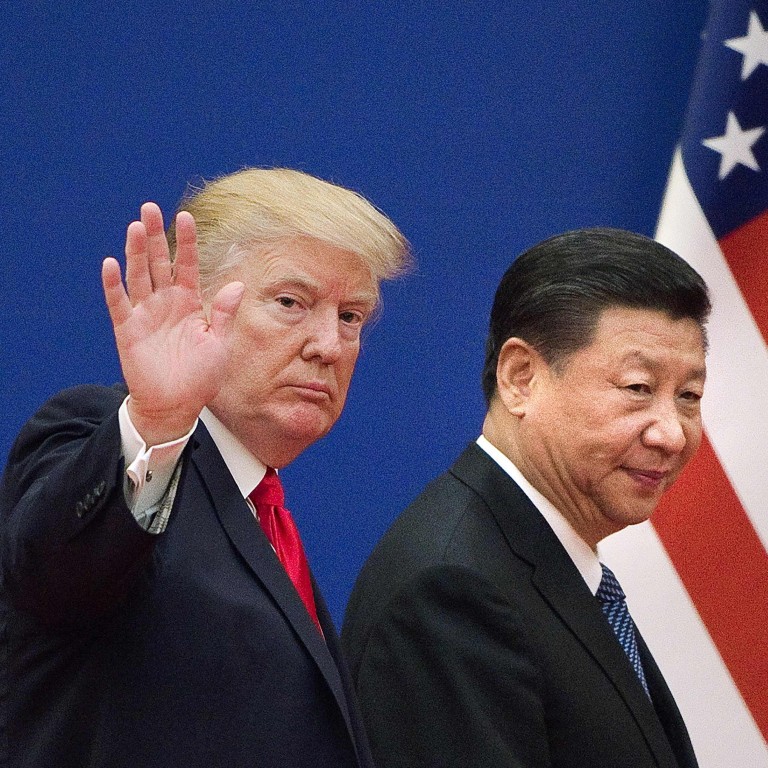 'No way.' Ex-Sinopec boss warns Chinese firms will shy away from buying abroad as executives stay cautious amid trade war
National security, trade war could continue to weigh on Chinese activity in the United States and Europe, say deal makers
'Direct investment would not be considered by a Chinese company overseas in the sensitive areas,' says former Sinopec chair Fu Chengyu
Acquisitions by Chinese companies in Europe and the United States are "more politically sensitive than ever" and could be severely limited for the next decade, according to the former chairman of Sinopec, China's biggest oil refiner.
Speaking at the XBMA's recent 2020 Singapore Symposium, Fu Chengyu said Chinese executives are "cautious" about overseas deals against the backdrop of the 18-month trade war with the United States and will remain so despite a phase-one trade deal between the world's two biggest economies.
"For Chinese companies either going to the US or Europe, I believe it will be more and more difficult," Fu said. "I believe most of the business leaders in China today, they are well aware that if they go out for acquisitions or buying of companies, that may not be an opportunity for them at least for the next 10 years.
"IT, high tech [deals]. No way. Second, it depends on the size. For a small, SME company, that might be possible. For major companies, never think about it. Direct investment would not be considered by a Chinese company overseas in the sensitive areas."
Fu's comments came after outbound investment by China fell to its lowest level in nearly a decade last year as a trade war intensified between Washington and Beijing.
A government-led deleveraging campaign to cut Chinese corporate debt since 2016, uncertainty over the outcome of the trade spat and greater scrutiny of foreign deals on national security grounds have sharply cut into transactions into Europe and the US.
A new report by the law firm Baker McKenzie and research provider Rhodium Group this month found that Chinese investment in Europe fell by 40 per cent and in North America by 27 per cent last year, following sharp drops in 2018. Direct investment into Europe and North America fell to a combined US$18.9 billion last year, its lowest reported level since 2010, according to the report.
The US and China recently agreed to a phase-one truce in their 18-month fight over Beijing's long-standing trade and industrial policies, raising hopes that months of uncertainty over trade policy could dissipate and fuel more corporate investments.
Chinese outbound activity could pick up at least modestly this year as the trade picture becomes clearer, according to mergers and acquisitions (M&A) bankers and lawyers.
"We see grounds for a degree of optimism as there are a number of variables showing change in the right direction, which could propel Chinese outbound investment to bottom out and return to modest growth in 2020," said Thomas Gilles, chair of Baker McKenzie's EMEA-China group.
Liquidity conditions have improved in the Chinese economy in the past year and a "rational and transparent" implementation of new investment screening rules in the US and Europe could help increase investment appetite, Gilles said. The phase one agreement could also put Washington and Beijing on a "more rational track of economic relations" and defuse investor concerns, he said.
Uncertainty over the outcome of the trade war, combined with greater scrutiny of foreign deals, have curtailed the flow of investments in the past two years, particularly between the US and China.
Questions also have risen in the past year about whether there could be a potential bifurcation of the capital markets as some US politicians, including Republican Senator Marco Rubio, have called for limits on the ability of US pension funds to invest in Chinese companies and restrictions on Chinese companies accessing American capital markets until Beijing agrees to reforms.
"Unfortunately, the geopolitical situation is not allowing the US and China or Europe and China to have a lot of cross-border activity," said Dinesh Paliwal, president and chief executive of Harman International Industries, the smart technology company owned by Samsung. "What is the real cost of not doing desired cross-border acquisitions because of the geopolitical tensions we have created? A lot of cold water has been put on the deals that should have happened. Among capital and technology, they always flow towards opportunity. There's no boundary."
Jeffrey Rosen, deputy chairman of Lazard, said companies contemplating cross-border deals cannot understate the role of "political factors", such as US-China trade tensions or the United Kingdom's exit from the European Union, in today's environment.
"I don't think cross border will disappear from the environment. You will see significant transactions from time to time," Rosen said. "I think that domestic activity in each of these markets – let's use Europe as a domestic whole – is more likely to be a large feature."
According to Mergermarket, China and Hong Kong-based bidders spent only US$5.7 billion in the US last year and US investment in China and Hong Kong fell to US$7.7 billion, the lowest amount since 2013.
Filippo Gori, head of banking and deputy chief executive for Asia-Pacific at JPMorgan, said Chinese outbound M&A is likely to remain at its current level, but "we think there's going to be an increased amount on the inbound side, following the phase one deal and the liberalisation in the financial sector and in the automotive sector [we] have seen".
Gori said the deal market in China has stabilised, with activities picking up despite geopolitical headwinds, and Chinese buyers are still active.
Outbound transactions that are focused on strategic areas will continue to be a main driver for M&A activity in the Asia-Pacific region, but potential continued tensions between the US and China, along with hurdles presented by investment reviews by the Committee on Foreign Investment in the United States (Cfius), may dampen interest in transactions in the US, he said.
"Multinational companies will continue to review their China strategy and interest in partnerships with Chinese firms, which will continue to support steady deal activity," Gori said. "[Private-equity] sponsors will remain active in greater China with additional capital to deploy and attractive valuations."
Marcia Ellis, a partner with Morrison & Foerster, said the US is coming perilously close to "putting itself out of the running for being the leader in global M&A" with its policies on foreign investment.
"The world is starting to divide, especially between the US and China," Ellis said. One of her law partners has told her "to a certain extent you have to decide if you're a foreign investor – non-US, non-Chinese – am I going to be on the China side or am I going to be on the US side?
"You no longer have the option of investing in both. That's somewhat of an exaggeration, but that's the direction we're going in. That's troublesome."
The private equity industry had about US$1.5 trillion in so-called dry powder, or cash to invest, at the end of last year, according to data from Preqin.
Joseph Gallagher, Credit Suisse's head of mergers and acquisitions for Asia-Pacific, said outbound deal activity has likely started to "plateau", meaning it will not decrease further in 2020 and should be similar to last year.
"Continued US-China trade discussions and the increasing concern of European countries about the acquisition of their key technology and industrial companies will likely impact major Chinese acquisitions getting done in these markets," Gallagher said.
Instead there may be a "return to basics" among outbound deals, "with a focus primarily in infrastructure and commodities," he said.
This article appeared in the South China Morning Post print edition as: Deals in Europe and US seen 'difficult' for Chinese companies in next decade