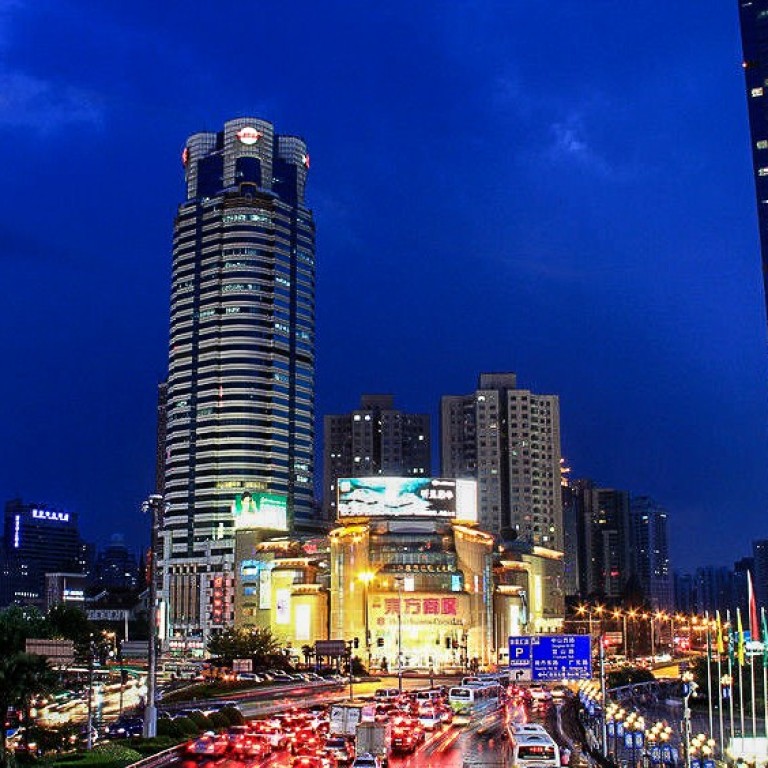 Hongkong Land pays a record 31 billion yuan for Shanghai land plot as it continues its search for growth in mainland China
Hongkong Land, 50 per cent owned by Jardine Matheson, plans to build office buildings, shopping malls and high-rise apartment buildings on the plot at West Bund
The parcel will yield 1.8 million square metres (1.94 billion square feet) of gross area
Hongkong Land Holdings Limited, a unit of one of the biggest British conglomerates of the colonial era, has paid a record price for a piece of mixed-use land in Shanghai, as the real estate developer continues its search for growth in mainland China.
The 50-per cent owned unit of Jardine Matheson Holdings paid a record 31 billion yuan (US$4.43 billion) for a parcel at the West Bund area in Shanghai, according to a statement. The company plans to erect office buildings, shopping centres and high-rise apartments on the plot, where the gross floor area will top 1.8 million square metres (1.94 billion square feet).
The price paid by Hongkong Land, owner of the Landmark buildings in Hong Kong's Central business district, sets a record for commercial real estate in Shanghai, surpassing the 25 billion yuan paid in 2014 by China Minsheng Investment Group at Dongjiadu.
The investment could be a shot in the arm for Shanghai's local authority, which has won plaudits for its handling of the coronavirus outbreak. China's financial hub, with a population of 24 million residents, had
333 confirmed cases and one death
as of February 19, according to the World Health Organisation, ranking 14 out of 34 cities and regions in severity. The city has done so well in its containment that Shanghai Commissar Ying Yong was reassigned to Hubei province, where the coronavirus outbreak originated, to oversee efforts there.
Infographics: All you need to know about the coronavirus outbreak
"The deal, transacted at a time when the coronavirus outbreak weighs on investment community, will bolster people's confidence in the city's real estate sector," said Lu Wenxi, an analyst of Centaline Property. "It is a sign that the property market in Shanghai will become active when the virus is contained later this year."
Shanghai is aiming for 6 per cent in economic growth this year, by attracting foreign investments and bolstering exports amid its ambitions of building Lingang – an untapped area connected with the Yangshan deep water port – into a Hong Kong-style free market place. Tesla, maker of the bestselling electric cars, began producing its Model 3 late last year at its US$2 billion Gigafactory 3 in Lingang.
Hongkong Land's purchase would also shore up the confidence among local residents in Shanghai's slumbering housing market, amid a host of austerity measures to cap soaring home prices, said Yan Yuejin, research director at E-house China Research and Development Institute.
"Developers are confident that the damage to the economy by the coronavirus will be short-lived and they are determined to throw in a lot of money for lucrative projects," Yan said.
Hongkong Land has more than 20 projects yielding a total of 3.5 million sq metres of development in Beijing, Shanghai, Hangzhou, Nanjing, Wuhan, Chongqing and Chengdu as of September 2019. Property projects under development contribute to more than half of the Hong Kong developer's project portfolio.
Other Hong Kong developers had also been piling into Shanghai. Sun Hung Kai Properties (SHKP) paid 21.7 billion yuan in 2013 for a piece of prime shopping and entertainment site in the Xujiahui district in Shanghai.
This article appeared in the South China Morning Post print edition as: Hongkong Land sets Shanghai price record