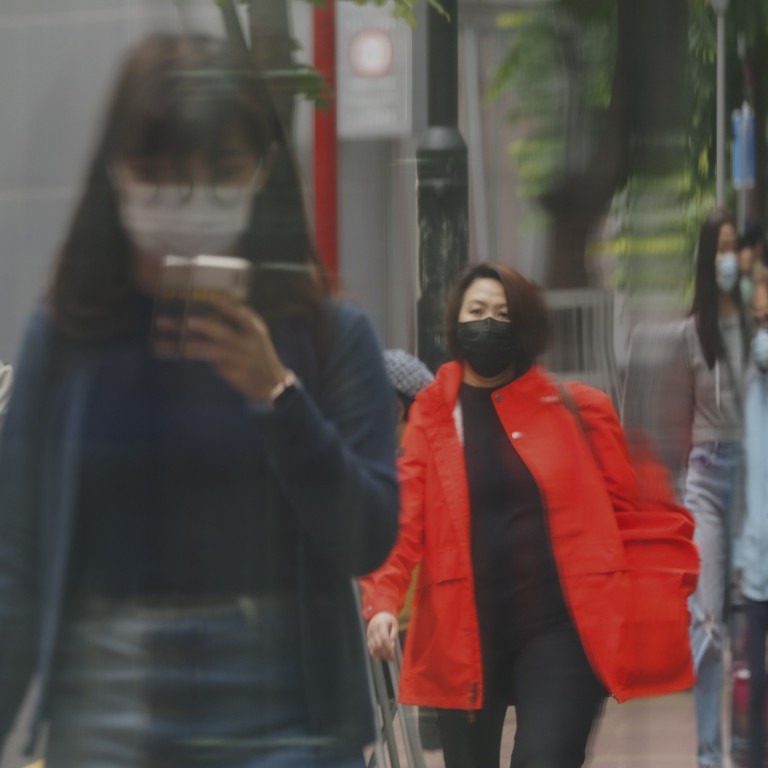 Hong Kong workers far less satisfied with employers' support measures during coronavirus crisis than their Singapore peers, survey finds
About a third of Hong Kong workers feel adequately supported by their employers, compared with almost two thirds of those in Singapore, survey finds
The two cities have been affected to roughly the same extent by the virus, in terms of numbers of confirmed cases
From providing masks and sanitisers to enabling flexible work arrangements, employers across Hong Kong have been rolling out measures to protect and support staff during the deadly coronavirus epidemic.
But it seems their efforts have not been enough to satisfy the average worker, if a recent survey is anything to go by.
Only 38 per cent of employees in the city believe their companies have provided them with adequate support in the face of the Covid-19 outbreak, according to the survey carried out by Hong Kong-based market research firm CSG and global communication consultancy Ruder Finn.
A fifth of those polled rated their company's support as "inadequate".
The picture was rather different in Singapore, a city widely seen as Hong Kong's rival Asian financial hub, where 61 per cent of staff felt adequately supported. Only 5 per cent of the Singaporeans surveyed felt their employers' support measures during the crisis were inadequate.
The two cities have been affected to roughly the same extent by the virus, in terms of numbers of confirmed cases.
The study polled 525 people in Hong Kong and 512 in Singapore using an online survey in the last week of February.
"The gap in perception between employees from the two cities could mainly be attributed to the differences in approach" by employers to provide support, said Elan Shou, executive vice-president and Asia director at Ruder Finn, in a statement.
Hong Kong-based employees regard employer actions such as providing surgical masks, allowing flexible working hours and making work-from-home arrangements as most effective in making them feel well supported, according to the survey.
Meanwhile, Singaporeans focus more on companies' provision of sanitiser, announcement of health and hygiene guidelines, and more frequent cleaning of the work environment.
Respondents from Hong Kong also appear to be more concerned about the epidemic's impact on the local economy. Nearly 60 per cent of them believe the virus will have a "very negative" impact on the city's economy, while only a quarter of those in Singapore think the same.
Since the outbreak erupted in central China's Hubei province early in the year, the novel virus has led to 104 infections in Hong Kong and 112 in Singapore. Two people have died from the disease in Hong Kong, while no deaths have yet to be recorded in Singapore. Globally, more than 95,000 people have been infected, and more than 3,280 have died.
The government of Hong Kong asked the city's civil servants to work from home during the whole of February to contain the spreading virus. Most of them returned to their offices on Monday. Primary and secondary schools have been suspended until April 20.
In Singapore, the government has suspended large gatherings in schools and elderly care facilities, while many private companies have told employees to work from home.
People in both cities are optimistic the crisis will have blown over by the summer.
About half of those polled in Hong Kong think the epidemic will be over by the end of May, with another fifth of them believing it could drag on into June. Singaporean respondents gave similar estimates.