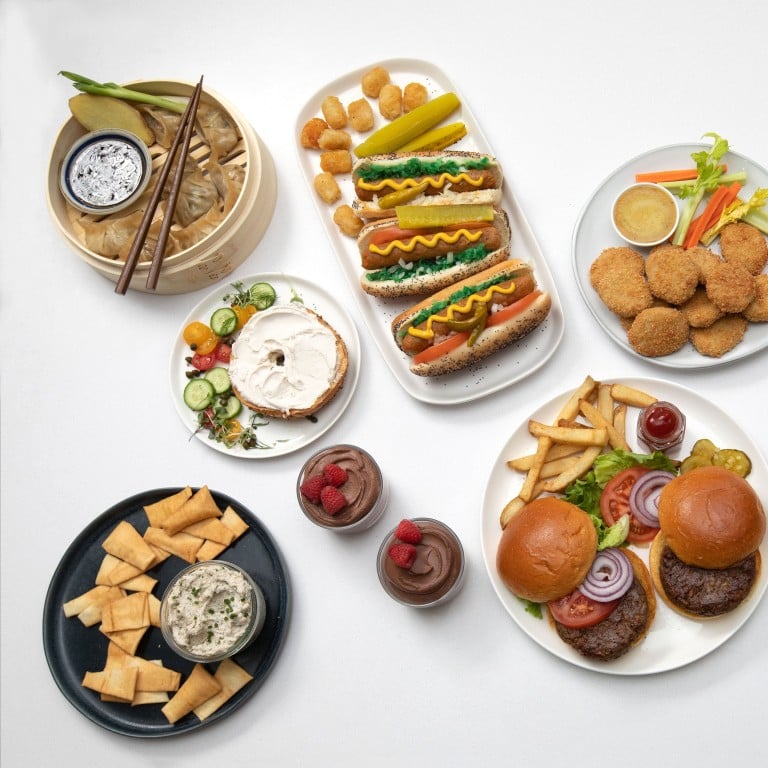 Some of Nature's Fynd's products. Photo: SCMP Handout
US plant-based meat start-up Nature's Fynd, backed by Jack Ma, Bill Gates, gets new funding from Al Gore as it targets Chinese market
The latest US$80 million funding round comes as African swine fever and coronavirus highlight how vegan meat is increasingly viewed as a sustainable alternative to animal protein
Nature's Fynd is targeting regulatory approval from China and Hong Kong within the next 18 to 24 months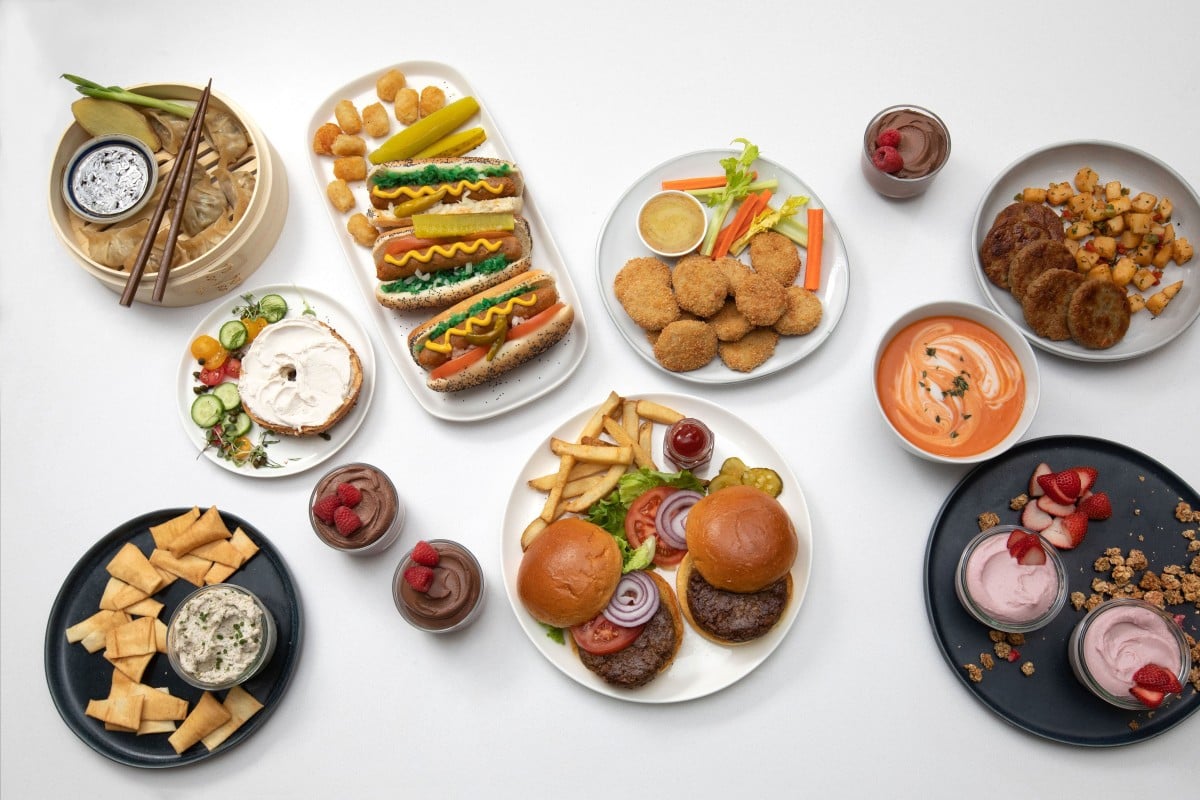 Some of Nature's Fynd's products. Photo: SCMP Handout
Plant-based meat maker Nature's Fynd said it has recently secured US$80 million of funding from investors including former US vice-president Al Gore, as the four-year old food tech start-up begins production in Chicago and prepares to expand into Asia.
The latest equity funding round comes after African swine fever and the more recent coronavirus have highlighted how plant-based, or vegan, meat is increasingly viewed as a climate-friendly, stable source of animal-protein alternative.
In China, which has been hit hard by both epidemics since May last year, extra imports of pork to compensate for the supply shortage caused by African swine fever have dried up over the past two months because of travel bans triggered by the coronavirus. China produced 42.55 million tonnes of pork in 2019, down more than fifth from a year earlier, official data shows.
"In countries such as China you would have to import pork, or soybean as the hog feedstocks. Our technology enables the growth of locally-sourced protein using simple sugar sourced in Asia," said Nature's Fynd co-founder and chief executive Thomas Jonas.
The recent epidemics have highlighted the important role China plays in the global food production supply chain, Jonas said.
Hence, Nature's Fynd is targeting regulatory approval from China and Hong Kong within the next 18 to 24 months. It sees significant
The company recently changed its name from Sustainable Bioproducts. With the latest funding round Nature's Fynd has raised a total of US$113 million.
Investors include Breakthrough Energy Ventures, a US$1 billion tech fund led by Bill Gates and supported by tech moguls including Alibaba Group founder Jack Ma, SoftBank Group's founder and chief executive Masayoshi Son, and Amazon founder and chief executive Jeff Bezos.
Al Gore, who was US vice-president during president Bill Clinton's administration, participated through a dedicated sustainable investment firm which he co-founded and chairs, called Generation Investment Management, which has US$25.1 billion in assets under management.
As production and commercialisation begins in the US, the firm is aiming to put its food and drinks on the shelves of major US retailers within the next year.
Nature's Fynd uses a protein which is derived from a microbe originally discovered in the geothermal springs of
For the Chinese market, Jonas said the company has adapted it to various meat flavours including poultry and beef and incorporated it into Chinese cuisine, such as dim sum.
Foreign plant-based protein makers have in recent years attracted more Asian investors' capital as they debut their products in the region. Silicon Valley-based Impossible Foods, which has already launched in Hong Kong and Singapore, has also this month bagged fresh funding, from South Korea's Mirae Asset Global Investments, Li Ka shing-backed Horizon Ventures and Singaporean sovereign wealth fund Temasek.
Home-grown faux meat makers are also joining the fray. Beijing-based
"With the global impact of livestock-related illnesses like coronavirus and swine flu that have disrupted the world economy, it's more critical than ever to build a clean and sustainable food supply," said Andrew Chung, managing partner of venture capital firm 1955 Capital, an early investor in Nature's Fynd.
Swiss bank UBS in a report last year predicted that the plant-based meat market will grow to US$85 billion by 2030 from US$4.5 billion in 2018.
This article appeared in the South China Morning Post print edition as: Faux-meat maker targets China market