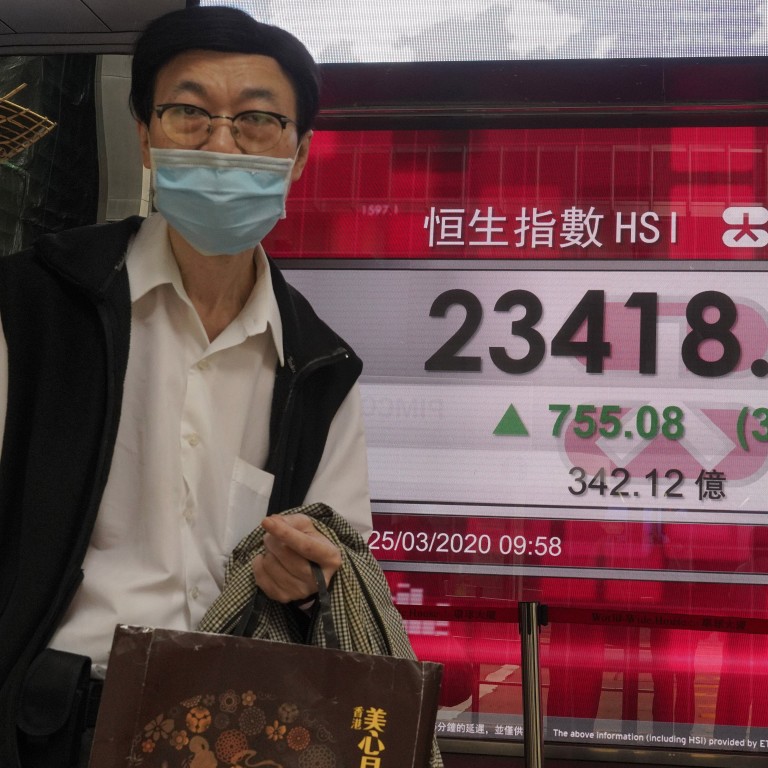 Asian tycoons team up with private equity to take companies private as coronavirus weighs on stock prices, fuels recession concerns
Cash-rich hoteliers, health care companies among those ripe to go private, deal makers say
Take private deals in first quarter worth over US$14.6 billion versus US$287 million a year ago, Dealogic says
Asian tycoons and their families are taking their companies off stock exchanges in the region by the most in a decade as the coronavirus pandemic weighed on valuations amid recession concerns.
The brisk pace is likely to continue as founders look to delist firms they deem as undervalued or to unravel convoluted corporate structures, while private equity funds prepare to deploy US$1.5 trillion of global war chest, deal makers said.
"Take-private transactions will feature prominently in mergers and acquisitions this year," said Dieter Turowski, chairman of investment banking across Asia-Pacific at Morgan Stanley. "The stars align for companies around themes of corporate simplification, strategic motivation, and more than ever, undervaluation."
Asian companies have cheapened since last year, hastened this month by the spectre of global recession, with Goldman Sachs predicting one of "historic proportions." The price-to-earnings ratio MSCI Asia-Pacific Index of 1,584 companies fell to 13 times, the lowest in a year, according to Bloomberg data, while
blue-chip companies
in Hong Kong traded below their book value in March for only the third time in almost 30 years.
There have been 23 take-private deals worth US$14.6 billion this year through Tuesday across Asia-Pacific, the busiest quarter in the past decade, according to Dealogic. There were seven deals worth US$287 million a year ago. The pace this year is matching those seen when stock slumped during the Sars (severe acute respiratory syndrome) outbreak in 2003, bankers said.
As the Hang Seng Index crashed 19 per cent this year, deal bankers in the city are enjoying a prolific month in March as Hong Kong-listed companies made up nearly a third of privatisation deals in the region, according to Dealogic.
The Fung family and Singapore-based GLP Group offered to privatise global supply chain manager Li & Fung for HK$7.2 billion (US$929 million). Billionaire Peter Woo Kwong-ching is taking his Wheelock and Co property empire private, while developer Soho China was planning to sell itself to Blackstone Group for US$4 billion, according to a Reuters report.
"There is a lot of capital at private equity funds, sovereign wealth funds and family offices, so the number of people willing to evaluate go privates is high at this unique time," said Kerwin Clayton, co-head of M&A across the Asia-Pacific region at JP Morgan Chase.
Minority investors can expect relatively hefty premiums on take-private offers in Hong Kong, analysts said. Family-owned conglomerates or Chinese state-owned enterprises are offering sweet deals to avoid the stigma of failure, they said.
"The premiums we have seen in Hong Kong's take privates tend to be higher than in the US or Europe, in part due to the fact that 10 per cent of disinterested shareholders can block a transaction," Morgan Stanley's Turowski.
Li & Fung shareholders are getting a 150 per cent premium to the last traded price of HK$0.50 while Wheelock investors are enticed with a 52.2 per cent upside. The Soho China-Blackstone deal was reported to be at about twice the market price.
These juicy windfalls have investors and deal makers eyeing potential candidates among asset-rich companies slammed by the viral outbreak, anti-government protests in Hong Kong, or caught in the crossfire of the US-China trade war.
They include real estate developers, hotel owners, consumer-driven companies outside the food and beverage industry, and discretionary travel-related companies, deal makers said. Health care firms are also attracting private equity firms for spin-offs or privatisation, they added.
Samson Lo, head of M&A in Asia at UBS, said some Hong Kong-listed companies began discussing potential privatisations last year as months of street protests weighed on markets and the city's economy.
"Fast forward to now, while the headlines no longer centre on the protests, the onset of the pandemic has dragged down share prices," he said. "That is why we continue to see a lot of privatisation."
For now, take-private deals are being driven by founders who have deep pockets and value their companies more highly than investors are willing to pay. Barriers are aplenty, though, especially amid a financing crunch.
"Cash-rich firms with significant insider ownership and some visibility on their operating environment is an area where we are seeing people spend time discussing taking a business private," said JP Morgan's Clayton.
Founders are weighing whether to keep cash on hand or privatise, depending on their view of how long the pandemic may drag on. Banks are also reluctant to fund big deals given the bleak economic outlook.
Private equity funds rely on leverage to juice their returns but are being rebuffed by lenders if they ask for too much debt to finance deals.
"We do expect private equity to be active," said Mayooran Elalingam, Deutsche Bank's head of mergers and acquisitions for Asia-Pacific. "But they may take time to pull the trigger, at least until the market outlook is more clear."
Still, there are concerns among private equity funds about nurturing existing portfolio companies through the unprecedented crisis.
"A number of sponsors are balancing these types of buying opportunities with the distraction of managing challenging market conditions, which may be significantly affecting existing portfolio companies (and financing)," said Robert Wright, a senior lawyer in the Baker McKenzie's Asia-Pacific M&A group.
So, private equity, companies and bankers are trying for a workaround, where funds stump up more equity to get the deal done at an attractive price, then recapitalise later.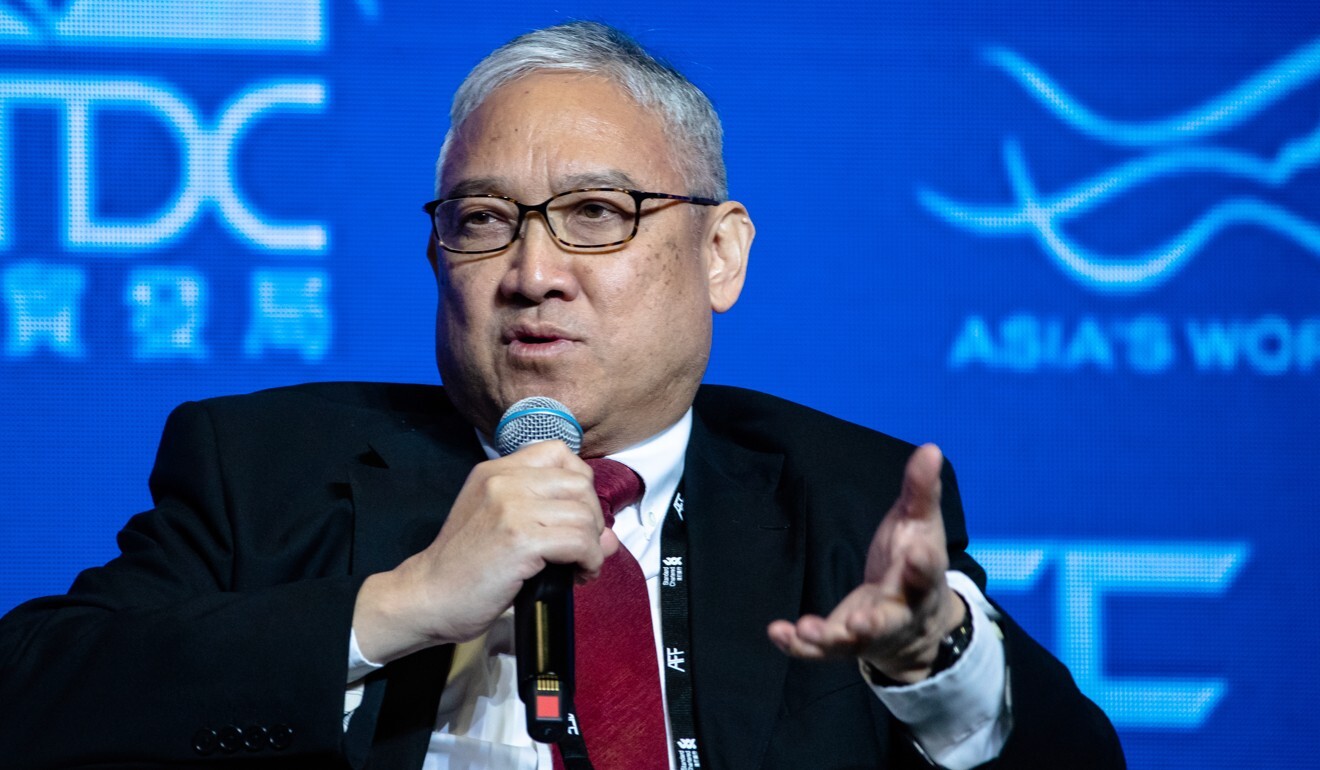 Another barrier to getting take privates signed is often family fights. Second or third-generation members of a family might have different ideas from the founders about the prestige of running a listed company.
Gordon and his wife Ivy Wu controlled the buying consortium. However, Gordon's son and heir-apparent, Thomas Jefferson Wu, who is also a Hopewell shareholder and its deputy chairman, was not part of the buying consortium.
Family politics could be too big a headache to contemplate and most founders will decide to weather the storm. A public listing also offers them access to capital efficiently over the long term and helps build brand awareness among customers and suppliers.
"Some people will err on the side of staying public," said JP Morgan's Clayton.
This article appeared in the South China Morning Post print edition as: Asian billionaires and funds race to take firms private