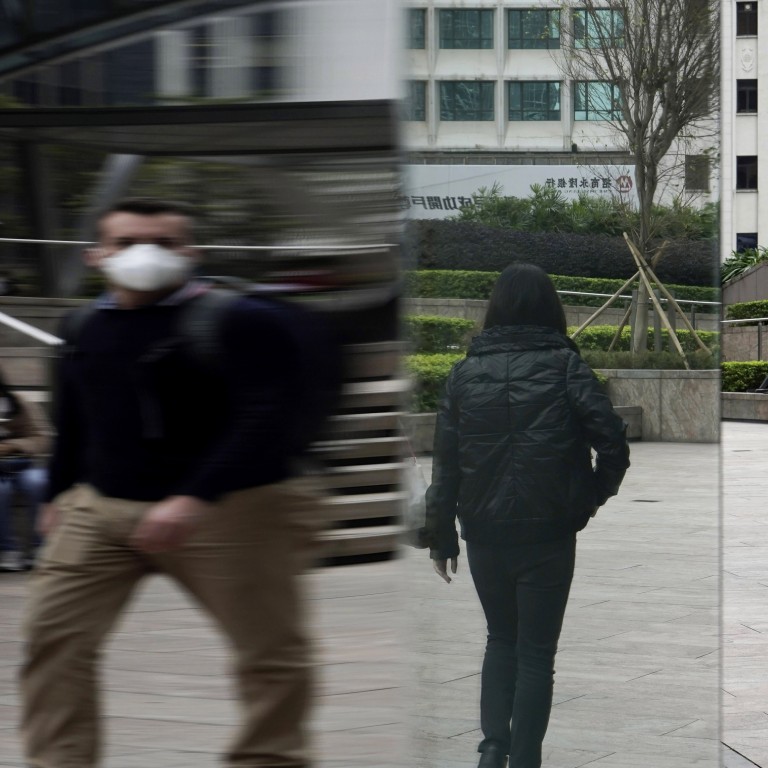 People wearing protective face masks, walk on a street in Central, Hong Kong. A KPMG survey found demand for tech talent is expected to increase among companies as businesses adapt to new economic realities due to the coronavirus pandemic. Photo: AP Photo
Hiring technology and innovation talent a priority as businesses adapt to new realities amid pandemic, KPMG survey
Hiring of technology and innovation talent will grow as digitalisation became an urgent priority for businesses during the Covid-19 pandemic, KPMG survey finds
Headcounts in consumer markets and real estate sectors seen weakening
Topic |  
Coronavirus pandemic: All stories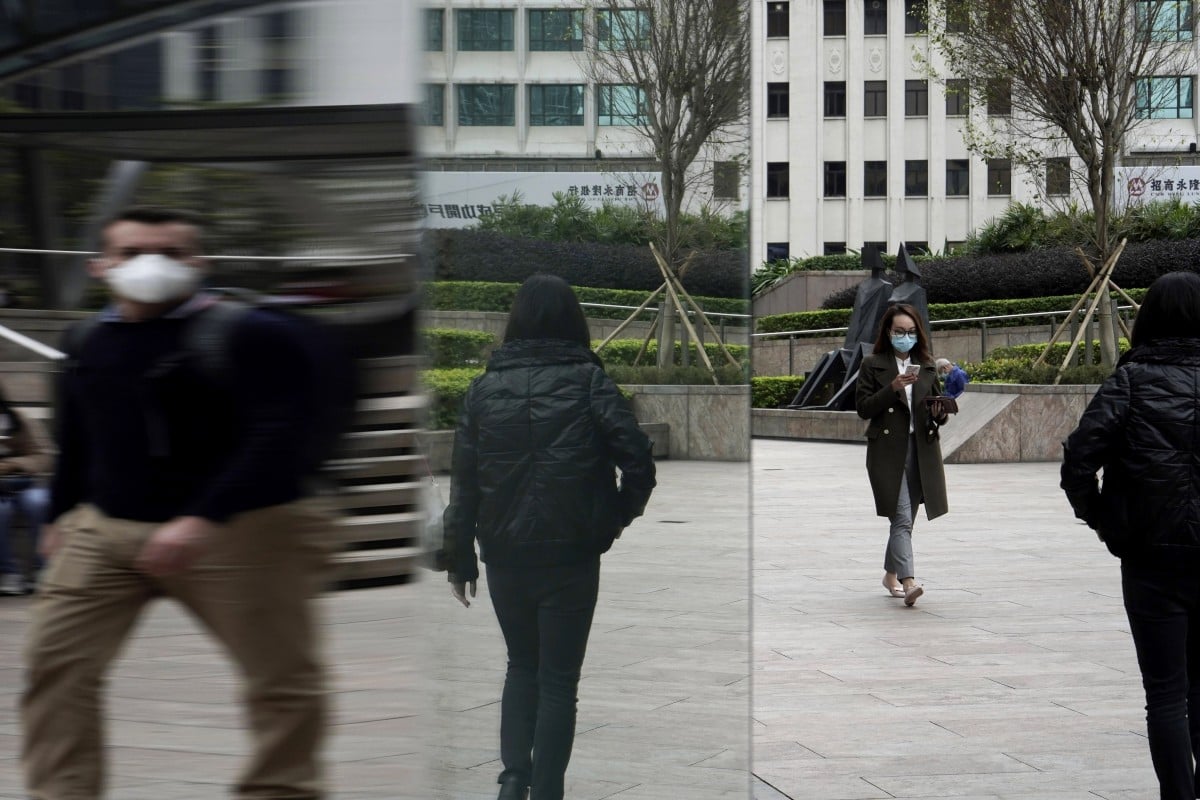 People wearing protective face masks, walk on a street in Central, Hong Kong. A KPMG survey found demand for tech talent is expected to increase among companies as businesses adapt to new economic realities due to the coronavirus pandemic. Photo: AP Photo
Hiring of technology and innovation talent is expected to accelerate across sectors as businesses face uncertain economic prospects amid the Covid-19 pandemic, according to KPMG.
"Digitalisation has become an urgent priority for businesses to adapt to the uncertain overall global economic prospects, and more recently as part of business continuity planning in view of the Covid-19 pandemic," said Murray Sarelius, partner and head of people services at KPMG.
According to the accounting and consulting firm's annual employment trends survey, 52 per cent of those polled expect hiring of innovation and technology talent to increase, up from 44 per cent in last year's survey amid rising demand for their skills in many sectors, including financial services.
"Traditionally, those [tech] skill sets will come from both within Hong Kong and from overseas [but] obviously at this time with Covid-19, it's very difficult to employ from overseas," said Sarelius, who presented the findings.
Technology roles including innovation, data, project managers and business analysts are still in demand despite a challenging first quarter, said Carly Adams, a director at professional recruitment firm Robert Walters.
"[For the first quarter of 2020], we have seen steady hiring for innovation and technology and this covers both permanent hiring and the contract hiring," Adams said.
Although KPMG's survey was conducted between December last year to January before the coronavirus became a global threat, the study's authors believe the survey captures the impact of Hong Kong's social unrest last year on the job market. They also think trends from the second half of last year can be accentuated in 2020 amid the pandemic.
Hong Kong is grappling with the twin impact of the coronavirus pandemic after months of social unrest last year, which saw the city's
Against the weakening economic backdrop, KPMG's survey affirmed that headcounts in consumer market and
Over 40 per cent of the executives surveyed expect job cuts in the consumer segment, up from 18 per cent last year, while 27 per cent of executives expect lay-offs in the property sector compared to 8 per cent last year.
The desire for job security rose to 21 per cent from 19 per cent in last year's survey, while salary and compensation packages still remained the top drivers for those seeking new employment opportunities.
The recruitment outlook in the financial services industry remains relatively stable, with 23 per cent of respondents saying they expect an increase in headcount. This comes at a time when global banks have chosen
"Actually, all industries are increasingly concerned about hiring at this present time," said Adams from Robert Walters, "However, financial services, in particular retail banking and local banks, are still hiring key roles."
Michelle Hui, director of executive search and recruitment services at KPMG China, said as technology enables working from home during the pandemic, an agile and flexible workforce management is needed to ensure staff can perform their responsibilities effectively.
"We see more business leaders calling for a reassessment of the HR [human resource] function and how it can respond to the changing dynamics of the business," Hui said, adding that work from home arrangements means companies must manage risks that encompass compliance and connectivity.
This article appeared in the South China Morning Post print edition as: Hiring of tech and innovation talent 'set to accelerate'