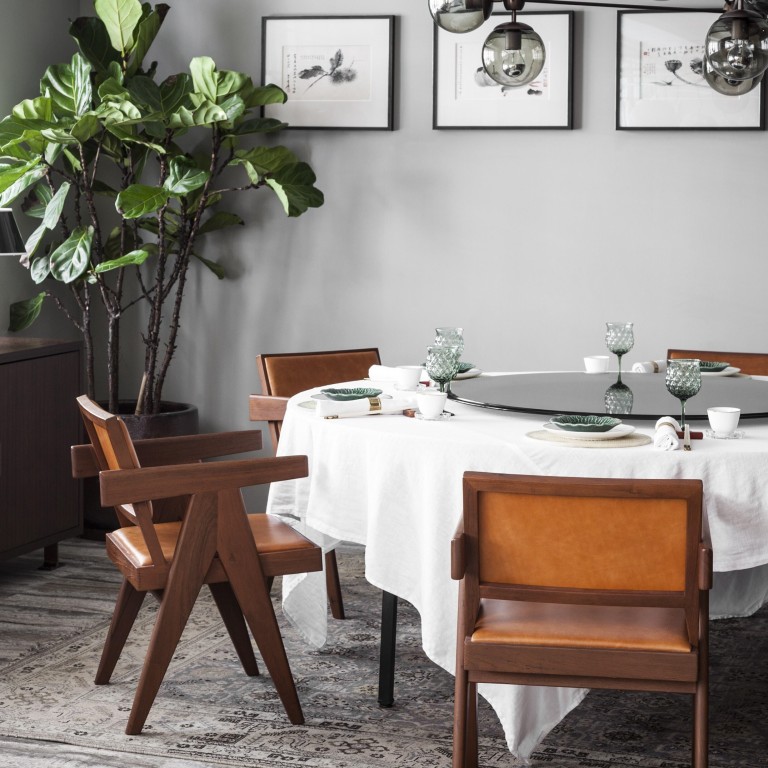 Even Hong Kong's Michelin-starred restaurants are offering takeaway menus as coronavirus forces diners to stay home
Eateries are taking a big hit as Hongkongers avoid eating out amid social distancing measures, fears over coronavirus
Some Michelin-starred restaurants are offering takeaway, home catering as bookings hit by months of protests, Covid-19 pandemic
Some of Hong Kong's most exclusive restaurants are doing what was once considered unthinkable, in response to the coronavirus pandemic: offering takeaway menus.
From ornate Cantonese dining halls to brasseries serving fine French cuisine, several of the city's Michelin-starred restaurants are designing menus so diners fearful of venturing out during a surge of new coronavirus cases can still enjoy their favourites at home.
The Ying Jee Club, a Cantonese restaurant in the Central district with two Michelin stars, began offering a takeaway menu this week that includes five- and seven-course set meals for two to four people featuring wok-fried Wagyu beef with leek and black pepper, double-boiled matsutake mushrooms with Chinese cabbage and the restaurant's signature crispy salted chicken. The restaurant is also offering some dishes – the ones that travel better – from its à la carte menu.
Chef Siu Hin Chi, who has earned Michelin stars at three different restaurants in Hong Kong since 2009, said the restaurant has quietly prepared takeaway items for its regular customers in the past, but decided to offer a takeaway menu for the general public as more people are staying home because of concerns over the health crisis.
"I think the current coronavirus will change the [food and beverage] landscape globally, not just in Hong Kong, as people will look for more quality when they dine out, regardless of whether it is fine dining or casual dining," Siu said.
The pandemic is affecting restaurants "in a way that takeaway business cannot replace", Siu said, noting dinner bookings have declined by 30 per cent at Ying Jee Club since the outbreak.
Hong Kong's restaurant industry has been hit hard since last summer as months of street protests deterred tourists from visiting the city and discouraged Hongkongers from eating out. This was followed by the fallout from the pandemic after Lunar New Year.
In the fourth quarter alone, restaurant sales fell by nearly 15 per cent to HK$26 billion (US$3.4 billion), from HK$30.4 billion a year earlier. It was even worse at the city's Chinese eateries, where sales fell by 19 per cent to HK$13.4 billion in the quarter.
Hong Kong fell into a technical recession in the third quarter and is expected to contract further this year as the pandemic weighs on business and economic activity around the globe. The coronavirus known as SARS-CoV-2 has infected more than 1.5 million worldwide and reshaped daily life as cities from London to New York and Singapore are virtually locked down to try to stem the spread.
As the number of cases spiked in Hong Kong in recent weeks, the city's government
has ordered 1,200 bars and pubs to close
until April 23 and mandated that restaurants limit party sizes and move tables further apart. Public gatherings are now limited to no more than four people.
Like many business owners, restaurant operators are having to make the hard choice of whether to reduce staff and, in some cases, keep open their doors in an industry with notoriously tight margins in one of the world's most expensive cities for real estate.
JIA Group, which operates 15 bars and restaurants in the city, is now offering catering, delivery and home cooking experiences with its chefs through the company's JIA Everywhere service, which debuted in March. That includes takeaways for the first time from its Michelin-starred restaurants, Duddell's and Louise.
Yenn Wong, the chief executive of JIA Group, said the current environment is the "most challenging" time the restaurant group has experienced since it was founded a decade ago. She said sales have declined by 60 per cent, with foot traffic at Duddell's "significantly reduced" and most events in the city postponed or cancelled.
The move to delivery has required the group to source takeaway containers to optimise the temperature of food when it is delivered, and change its menus as more customers are craving "comfort food", Wong said.
"Takeaways and delivery is very challenging for fine-dining restaurants as it is very hard to control and maintain the food quality. Many of the restaurant dishes are not suitable for carrying in containers," Wong said. "We need to rethink the whole menu and operation in order to offer takeaways/delivery dishes that can meet our high standard of quality."
Duddell's, for example, has introduced home classics, such as barbecued pork rice with sunny-side up egg, steamed pork patty with rice and sautéed pork with kale, Wong said.
Receiving a coveted Michelin star can send a restaurant to new heights, and the publishers of the annual Michelin Guides for cities around the world have acknowledged chefs are concerned the extraordinary circumstances created by the health crisis could affect their rating.
"We are fully aware that this situation is unprecedented," Gwendal Poullennec, international director for the Michelin Guides, said on the dining guide book's website last month. "Therefore, we will adapt to the circumstances to evaluate your restaurants in a fair and equitable manner once things have returned to normal."
Jonathan Leung, director of operations at Black Sheep Restaurants, said the environment is the "greatest challenge" the industry has faced in modern history, with the number of eateries operating in the city likely to shrink from about 15,000 last summer to less than 10,000 this year.
To navigate the difficult environment, Michelin-starred Belon and New Punjab Club, which are among the 22 restaurants operated by Black Sheep in the city, have debuted takeaway menus for the first time.
Black Sheep began offering delivery from some of its restaurants through its own app last year, but has expanded the offerings to most of its locations recently, ranging from a new steak sandwich lunch from its La Vache! Parisian-style steakhouse to a "virtual happy hour" package from its Baja-inspired Taqueria Super Macho.
But recreating the atmosphere and experience of dining out "is not something you can replicate inside a paper delivery bag", Leung said.
"Over the last few years Hong Kong has really established itself as a major dining city, this work has taken decades to build and we are at risk of losing that," Leung said. "It is going to be a real tragedy for one of the world's great food cities to lose so much of what makes it unique."
Sign up now and get a 10% discount (original price US$400) off the China AI Report 2020 by SCMP Research. Learn about the AI ambitions of Alibaba, Baidu & JD.com through our in-depth case studies, and explore new applications of AI across industries. The report also includes exclusive access to webinars to interact with C-level executives from leading China AI companies (via live Q&A sessions). Offer valid until 31 May 2020.