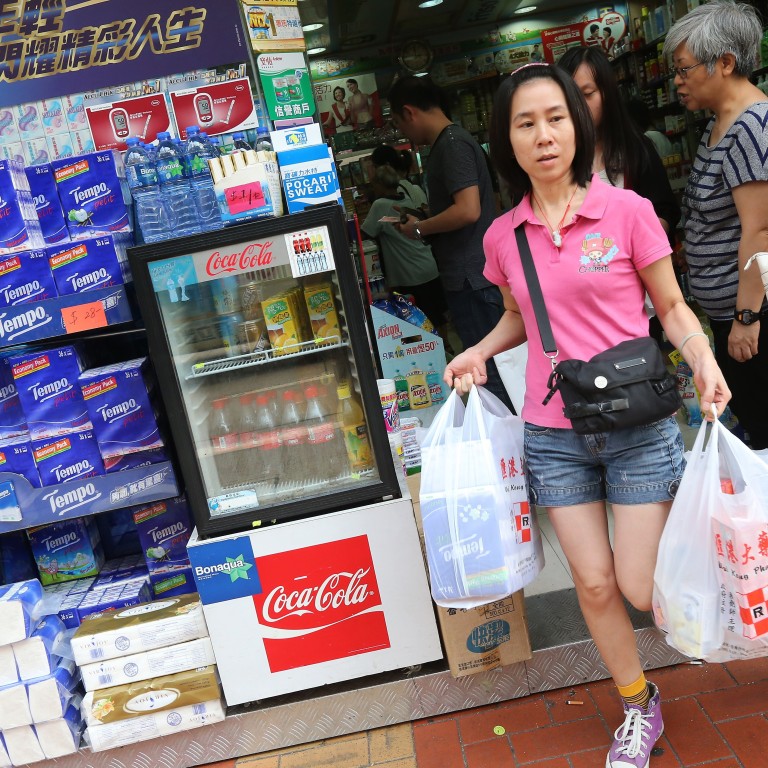 China's biggest tissue maker posts most profitable quarter since 2015 amid panic hoarding of toilet paper from Hong Kong to Sydney
Vinda International Holdings' gross profit margin jumped by 11.2 percentage points to 37.5 per cent in the first three months
First-quarter net profit soared 65 per cent to HK$377 million, Vinda said
China's largest producer of tissue and toilet paper reported its most profitable quarter since 2015 amid a
mysterious hoarding of toilet paper
by panicking consumers from Hong Kong to Sydney during the early days of the coronavirus pandemic.
Vinda International Holdings' gross profit margin jumped by 11.2 percentage points to 37.5 per cent in the first three months, helped by a lower price of pulp – the raw material for making paper – while first-quarter net profit soared 65 per cent to HK$377 million (US$49 million), the company said in a filing to the Hong Kong stock exchange.
Sales fell 16 per cent to HK$3.4 billion due to slower growth in mainland China, where Vinda's 12 production lines were shut for weeks starting from late January to comply with government orders to contain the spread of the coronavirus outbreak. Its factory in Hubei province in central China, where the pandemic was first reported, resumed production only in mid-March, Vinda's chief executive Johann Christoph Michalski said in an earlier interview with South China Morning Post.
"The business environment remained challenging in the first quarter of 2020 due to the impact of novel coronavirus and the suspension of production during the epidemic control period," Vinda said in the filing. "The group recorded a decline in revenue while the demand remained high and the profitability was still strongly driven by the optimised product mix, and soft pulp price."
Vinda's shares fell as much as 2.6 per cent amid a declining market to an intraday low of HK$22.55 in Hong Kong after the company posted its first-quarter earnings. The stock has jumped by as much as 61 per cent this year, amid an unexplained wave of panic hoarding of toilet paper, as consumers across Asia – with isolated reports in the US and Europe – swept chemists and supermarket shelves of all forms of paper products.
Vinda is majority owned by Essity Group Holding, the world's second-largest producer of tissue paper. The company generates about three-quarters of its annual sales from China, while Malaysia and Hong Kong make up the biggest markets outside the mainland, according to the latest available data in 2018.
Operating profit margin at the company, whose brands include Vinda, Tempo and Tork, was 15.4 per cent in the first three months of 2020, the highest in almost four years since it began breaking out quarterly data.
This article appeared in the South China Morning Post print edition as: Vinda's first-quarter profit soars amid tissue hoarding