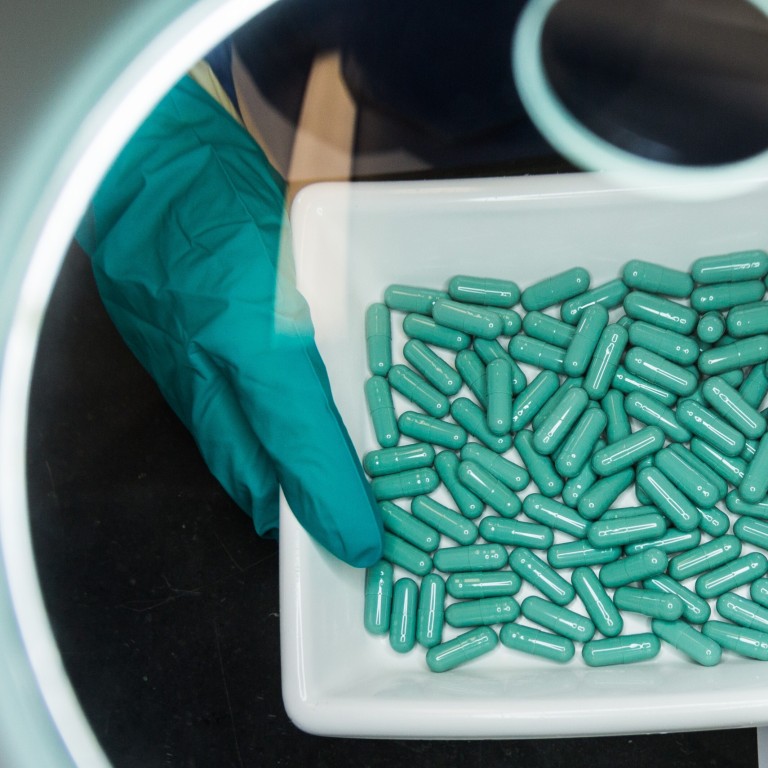 In pandemic lesson, German drug maker Stada banks on China for raw materials, supply chain security
Stada seeking partnerships in mainland to bolster raw material supplies, sales in Asia's biggest pharmaceutical market
Move in Asia follows recent aggressive acquisitions of assets in Russia, Ukraine markets
Stada Arzneimittel, a German drug maker owned by private equity firms Bain Capital and Cinven, is turning to China to strengthen its global supply security while enhancing its presence in Asia's biggest
pharmaceutical
market.
The company is seeking partnerships to source more raw materials from the mainland as an insurance, an official said. Disruptions caused by the coronavirus pandemic since January have raised awareness among global drug manufacturers on the importance of health care supply security.
"China is a vital part of our
global supply chain for raw materials
and finished products," Gary Clark, managing director of its Asia-Pacific operations, said in an interview. "We have many API suppliers in China. We are looking to increase API sourcing [there]."
China currently supplies around a fifth of the raw materials and finished products that Stada purchases from the Asia-Pacific region. Around 40 active pharmaceutical ingredients (APIs) are exported from China to the group's key manufacturing facilities in Germany and Serbia, Clark added.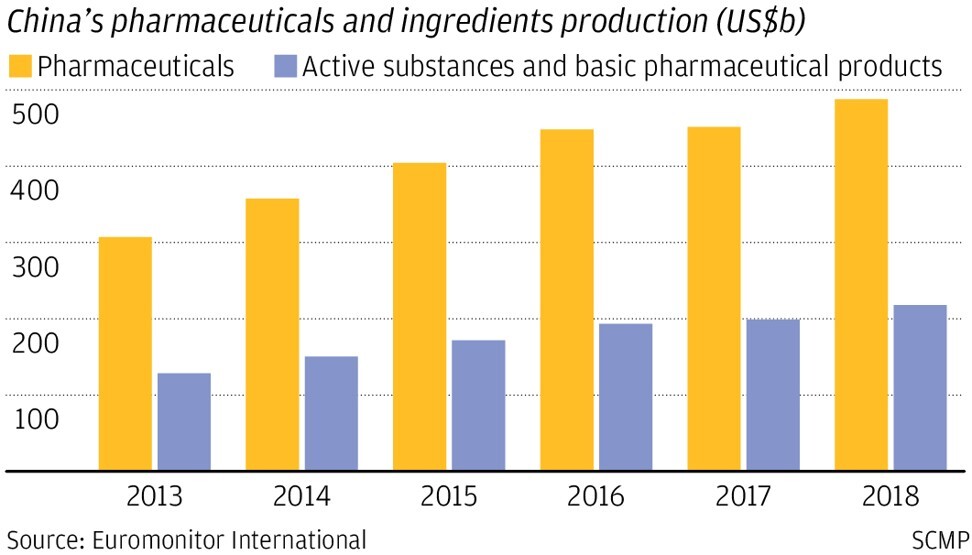 China's pharmaceutical sector sales rose by a compound annual rate of 8.1 per cent between 2014 and 2018 into a market size of 1.53 trillion yuan (US$215.4 billion), according to market researcher Frost & Sullivan.
Stada, based in Bad Vilbel near Frankfurt, generated 2.61 billion euros (US$2.92 billion) of sales in 2019 mainly from generic and specialty drugs and consumer health care products. Its biggest markets outside Germany are the UK and Russia, while Asia contributed about 5 per cent.
"[The pandemic] highlighted vulnerabilities in the medical manufacturing supply chain, most notably in the US," Fitch Solutions said in a report last week. For example, half of Japan's APIs come from China and South Korea, it noted.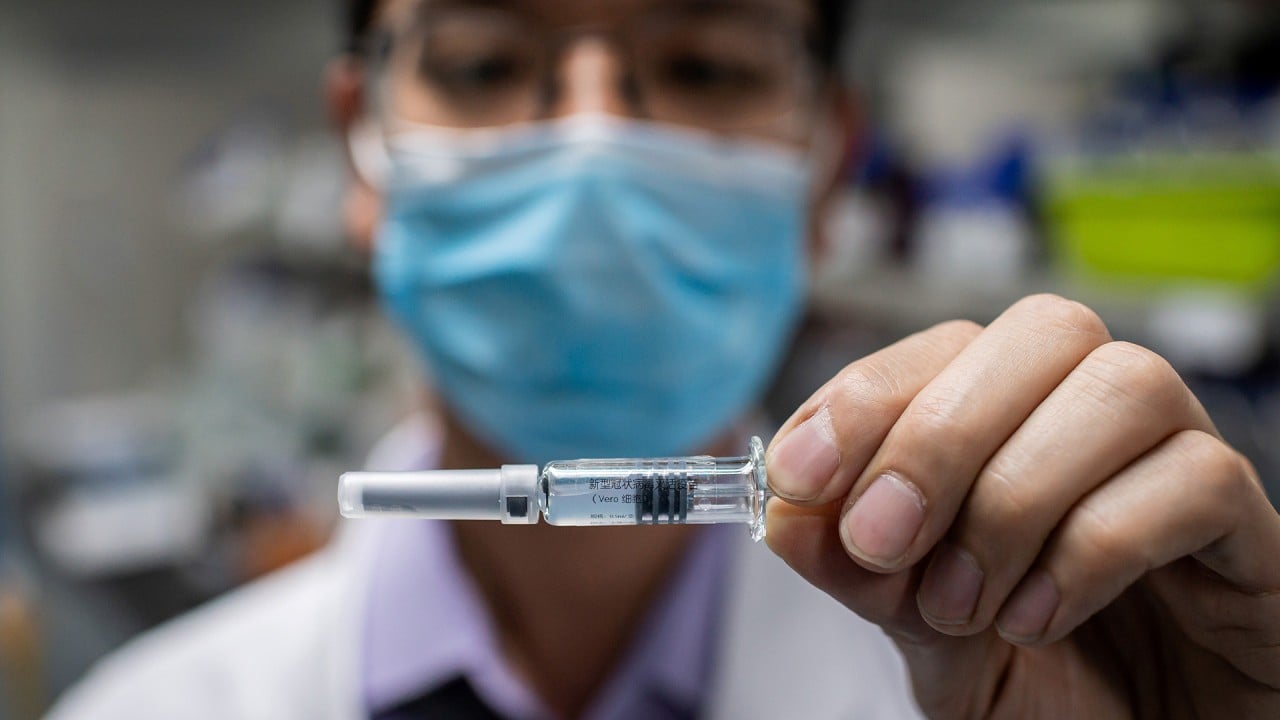 03:06
Chinese firm ready to make 100 million Coronavirus vaccine doses if trials are successful
Chinese firm ready to make 100 million Coronavirus vaccine doses if trials are successful
The European Commission earlier this year highlighted concerns about disruptions that undermine a well-functioning health care system. The US Food and Drug Administration was alerted to a shortage of an API, as well as 20 other drugs, whose suppliers only rely on China for APIs or finished drugs.
Some 72 per cent of API manufacturers supplying the US market were located abroad, the FDA said, of which 26 per cent were in Europe, 18 per cent in India, 13 per cent in China and 15 per cent rest of the world.
Christian Hogg, chief executive of Hutchison China MediTech, a drug producer owned by Li Ka-shing's CK Hutchison, said it will be a difficult decision for global pharmaceutical firms whether to build additional supply sources closer to their home locations to enhance supply security.
"In the field of APIs, China is by far the most cost-competitive source globally," he said. "The question for companies considering this is, are they willing to pay the premium for the insurance by having multiple sources?"
Hogg sees very low risk in having China as the source of the company's raw-materials requirement.
Stada has consolidated its fragmented Asia-Pacific operations after its acquisition by the private equity firms in 2017, Clark said.
"We have not been aggressive before in China and Asia," he added. "Now we are actively looking to expand in the region and China is one of the key markets. We prefer to partner but will take an opportunistic approach [on potential acquisitions]."
The step-up included signing up Shenzhen-listed traditional Chinese medicine producer Shijiazhuang Yiling Pharmaceutical to help it produce and sell its cough syrups in the mainland market. Stada is working on two other potential deals with mainland Chinese firms to launch consumer health care branded products, Clark added.
Stada has been bulking up by buying up assets from bigger groups. In February, it signed deals to buy a vitamin-C producer in the Philippines and consumer health care brands from GlaxoSmithKline. Last year, it bought a portfolio of assets from Takeda Pharmaceutical and Biopharma in some of its biggest acquisitions to expand into Russia, Ukraine and Eastern Europe.