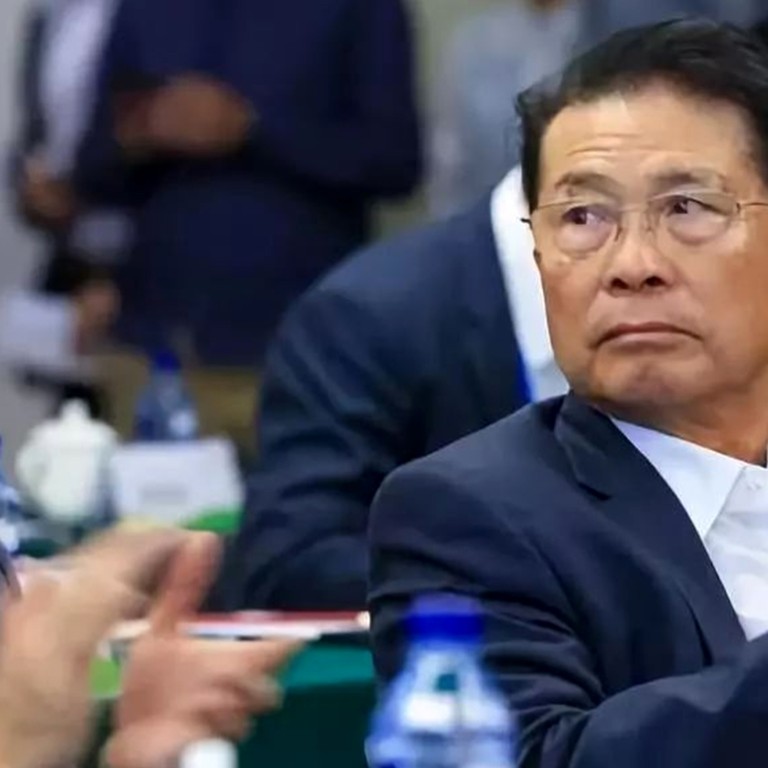 Midea's billionaire founder He Xiangjian, kidnap victim and 'model reformer', builds a Fortune 500 company under veil of privacy
He Xiangjian founded Midea with 5,000 yuan from a bottle-cap workshop in Foshan in 1968, the year Boeing introduced the 747 jumbo jet
The reclusive tycoon, China's sixth richest man with US$25 billion fortune, was rescued a day after a kidnap attempt
The entrepreneur only shared 26 words with his staff and customers on Midea's official website. That is also about as many times his name was mentioned each year in its annual reports since Midea was listed on the Shenzhen Stock Exchange in September 2013, dedicated entirely to his non-compete pledges in private dealings with the listed entity.
His swift rescue became grist for newspapers headlines worldwide, and chatter in local coffee shops and markets. Mainland social media commentators described the event akin to a movie thriller. He's ordeal, though brief, unwittingly puts him on the same list as other rich and more famous victims elsewhere, including those at Heineken, L'Oreal and Sears.
Since the kidnapping attempt, business friends have shared some anecdotes about the school dropout who started Midea with 5,000 yuan (US$707) from a bottle-cap workshop in Foshan in 1968, the year Mao Zedong was paramount leader, Martin Luther King was assassinated and the Boeing 747 jumbo jet was born.
Midea, a Fortune 500 company, generates about US$40 billion in sales and employs more than 150,000 employees globally. Its foreign shareholders include Canada Pension Plan Investment Board. The reclusive tycoon built Midea by injecting professional management and showed his appreciation for human talent in the age of technology.
"Midea began evolving into a company with scale by injecting greater specialisation about two decades ago," said Walter Woo, an analyst at CMB International Securities. "It has built various divisions, sharpened their focuses, and cultivated a team of professional managers."
A state-owned company official, who has met the billionaire, said He was distinct from those first-generation Chinese entrepreneurs who got rich quickly after China embraced market liberalisation that helped fuel the nation's breakneck economic growth in the 1980s.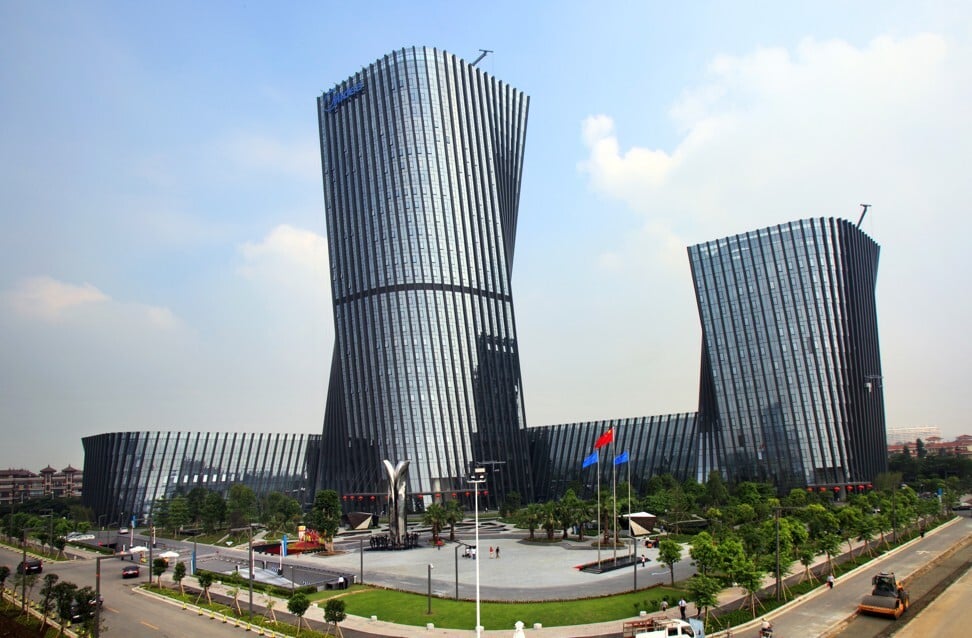 "Before I met him, I thought this tycoon would be a typical self-made boss lacking global perspective in business," the official said. "I could not be more wrong and shocked. He is very open-minded, and understands the whole business world including the global economic situation."
The official, who asked not to be identified, said he was impressed by his etiquette and scope of knowledge, adding that "He is one of a kind in China's business realm".
It's fair to assume that the tycoon with a US$25 billion fortune is a likeable local boy among the community in Shunde district where Foshan is located. He topped the list of philanthropists for 2017, by donating 6.8 billion yuan to charities.
Foshan, a hotbed of pioneering and competitive private entrepreneurship since the 1980s, has been given a new push under China's Greater Bay Area blueprint. Other companies from the city that made it big include soft drink producer Guangdong Jianlibao Group and home builder Country Garden.
In 2018, He was named "Pioneer of Reform", the year the Communist Party and State Council honoured 100 exemplary citizens for their contributions to China's other long march, its 40 years of market reforms.
It also coincided with Midea's 50th anniversary. Market competition, the company said in its annual report, has never been easy. "Midea's 50 years of development was full of hardships and difficulties," the board said, perhaps echoing the founder's journey.
He Xiangjian clearly prefers others to speak for the business. The founder was already referred to as "former chairman" when it got listed in September 2013. This year, the Corinthians football club in Sao Paulo, and Manchester City in the UK are helping sell its brand worldwide.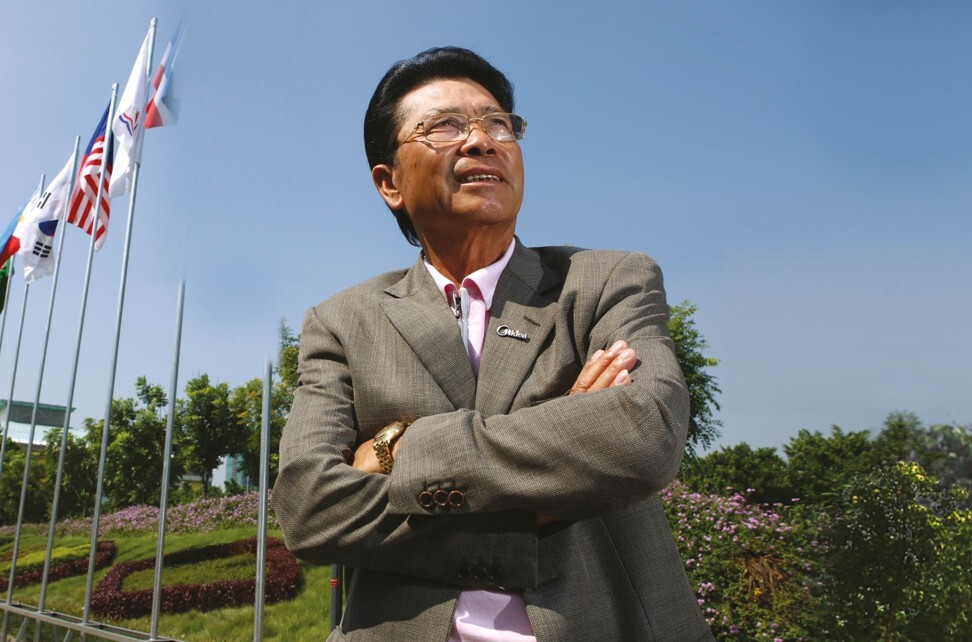 The kidnap attempt might be the last thing the tycoon wanted to draw to his private life. After his rescue, social media gasped in astonishment at pictures of his opulent villa, a European-style mansion decorated with white marble Roman columns. In positive light, though, his ordeal just reminded the business community of a role model entrepreneur.
"He does not need the incident to make headlines," said Cao Hua, a partner at private equity firm Unity Asset Management. "His business philosophy has already impressed millions of Chinese entrepreneurs given the growth of the Midea group he created."
Today, the enlarged Midea empire consists of six listed companies, including Midea Real Estate in Hong Kong and, and German robotics company Kuka which Midea acquired in 2016 for about US$5 billion.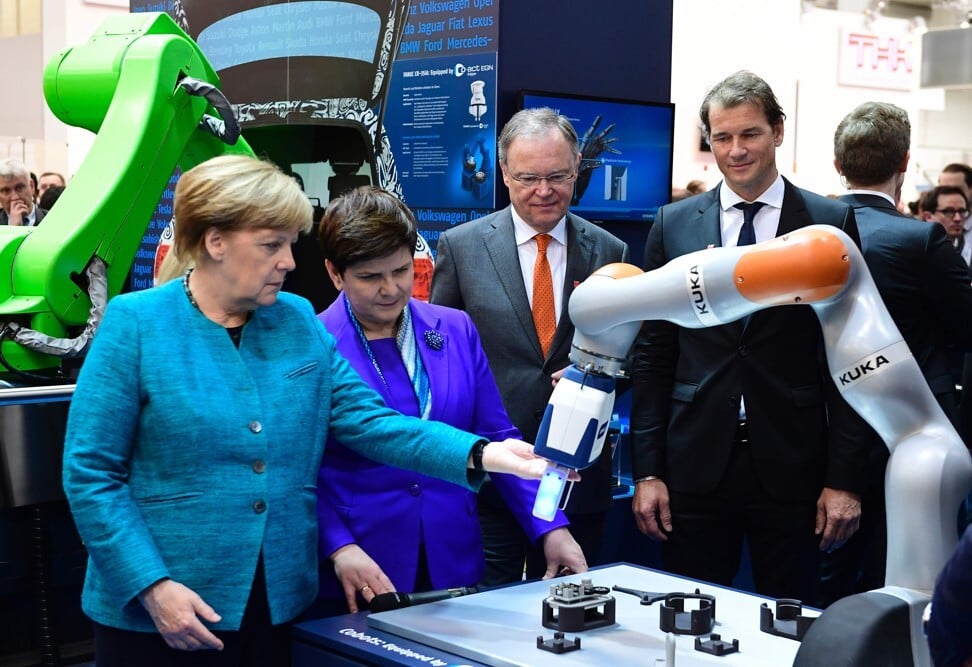 Though his only son, 55-year old He Jianfeng sits on the board of the appliances maker, the heir does not get involved in its management. Instead, he oversees the family's investment functions at another entity, Infore Investment.
Among Chinese conglomerates, only those with sound management and proper preparations for handover of power can endure generational changes, said Ding Haifeng, a consultant with Shanghai-based financial advisory firm Integrity.
"Midea is one of the best examples of how an effective succession ensured the long-term growth of a non-state-owned Chinese manufacturer."
This article appeared in the South China Morning Post print edition as: Billionaire pioneer of reform who shuns spotlight