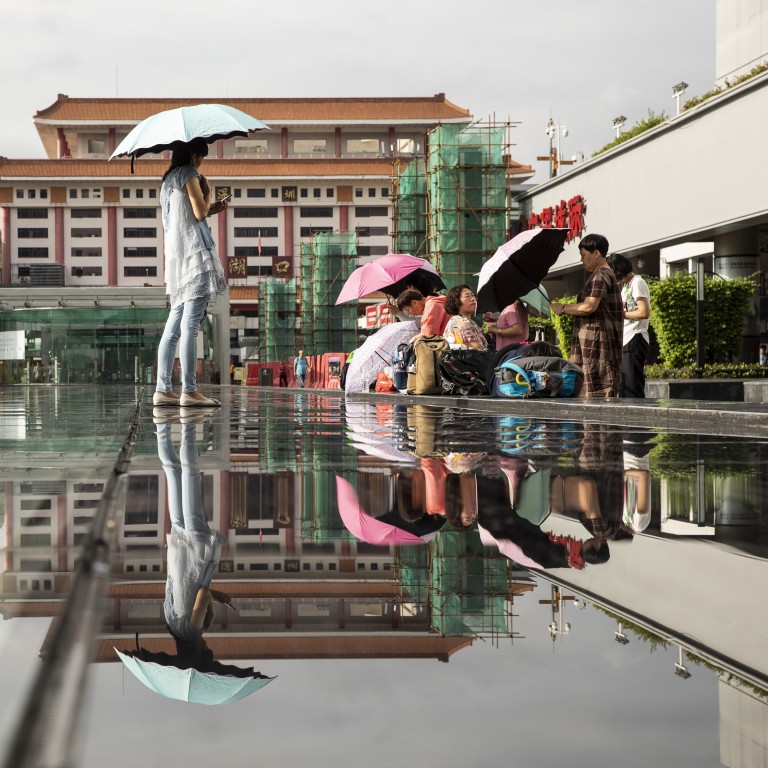 The market size of China's Greater Bay Area is the key to Hong Kong's economic woes, says chief of oldest business guild
Tourists arrival plummeted 99.9 per cent in April, showing the need for companies to go north to serve them
WeLab is among the new generation of Hong Kong firm to invest in Greater Bay Area
Hong Kong's businesses, perched within 15 minutes by high-speed rail from the world's 11th largest economic cluster, is in the uniquely advantageous position to exploit the US$1.65 trillion economy of the Greater Bay Area (GBA), said the chief of the city's oldest and largest commercial guild.
That advantage is particularly important amid Hong Kong's unprecedented recession, as the arrivals of mainland Chinese tourists and business travellers with their fistfuls of renminbi have plunged to an all-time low, said George Leung Siu-kay, chief executive of the Hong Kong General Chamber of Commerce.
"If mainland Chinese do not come to Hong Kong, the ideal solution would be for Hong Kong companies to go north to serve them," said Leung, who represents 4,000 businesses employing 1.3 million people in the city. "If the authorities can remove the restrictions on capital and talent flow within the GBA, Hong Kong companies can set up shops and restaurants on the mainland. It will be the solution to help the business sector recover from this recession."
Tourist arrivals in Hong Kong plummeted to an all-time low of 4,125 in April, from 5.58 million in the same month last year, as cross-border travelling ground to a halt amid the global coronavirus pandemic. Even after China emerged from the Covid-19 lockdown in March, few people ventured to Hong Kong, causing arrivals for the first four months to plunge 85 per cent to 3.49 million, from 23.8 million last year, hitting the retail, catering, tourism and finance industries particularly hard.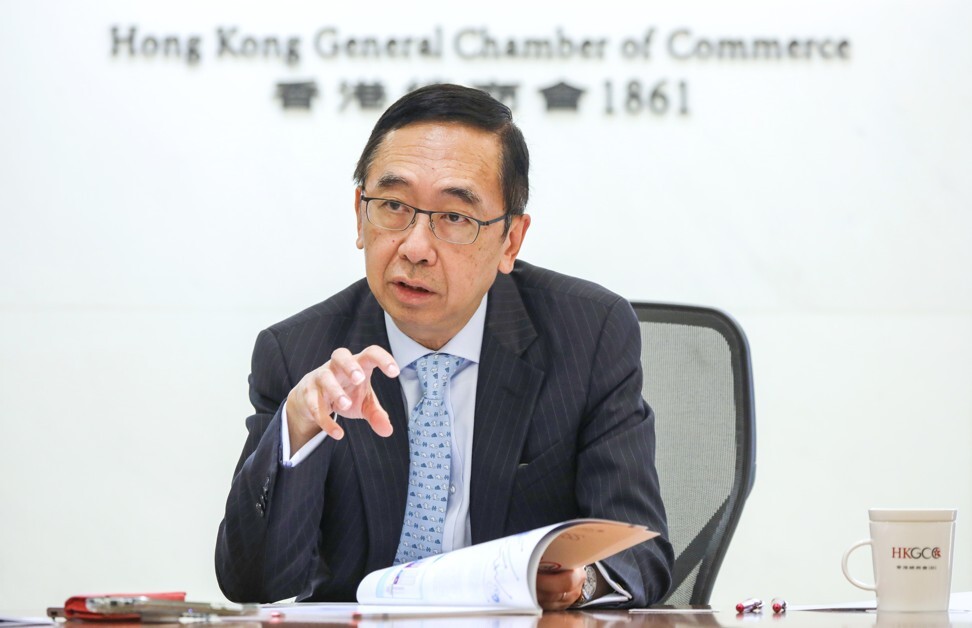 The GBA project, first unveiled in February 2019, is the Chinese government's ambitious plan to integrate Hong Kong, Macau and nine cities of Guangdong province into an economic cluster. The combined economic output of the area is larger than Russia, and just behind Canada if it were counted as a stand-alone entity, with a population that is forecast to grow 43 per cent to 100 million by 2035.
The GBA cities in Guangdong, the manufacturing hub and growth engine in the world's second-largest economy, also include some of the most prosperous urban centres in China. That creates a valuable opportunity for Hong Kong's businesses, particularly with the cross-border investment channel dubbed the Wealth Management Connect, unveiled this week.
The industry guild that Leung represents traces its history to 159 years in colonial Hong Kong, older than HSBC. Its membership includes most of the companies that dominate Hong Kong's corporate life, including the former British hongs HSBC, Swire and Jardine.
"Many Hong Kong companies ventured north to set up production plants in the GBA during the 1980s" in such cities as Dongguan, Guangzhou and Shenzhen, Leung said. "With rising wealth and disposable income among the GBA residents, Hong Kong can act as the wealth management hub for them."
China's government this week loosened the rules on two-way fund flows between nine cities in the nation's southern Guangdong province with Hong Kong and Macau, taking a tentative step toward partial relaxation of its capital controls.
The new plan allows residents of Hong Kong and Macau to buy wealth management products sold by mainland Chinese banks located throughout GBA, and lets residents of the nine Guangdong provincial cities tap wealth products sold by financial institutions in Hong Kong and Macau.
Hong Kong online lender WeLab has been one of the early movers in the bay area. The company in 2014 set up an office in Shenzhen to tap the talent and risk management expertise for its business, according to co-founder Simon Loong. The Shenzhen venture boosted WeLab's client base to 44 million individual customers, and 300 enterprise clients across Hong Kong, mainland China and Indonesia.
"Shenzhen has become the fintech hub of China and the headquarters for a lot of huge fintech players," Loong said. "Venturing into the China market is no easy feat for Hong Kong companies due to the differences in the regulatory regime. Hong Kong companies are sometimes regarded as foreign investors and need to go through a more arduous process compared to local investors."
Many regulatory kinks and discrepancies remain to be ironed out, Leung said.
"Regulatory uncertainties are the key concerns for these companies," he said. "Many of the nine cities have different regulations so Hong Kong companies are not sure if they can get one licence for doing business for all nine cities."
Hong Kong companies are still considered non-local enterprises under Chinese business regulations, which make them uneligible for internet content provider (ICP) licenses. Loong would like to see Hong Kong's government fight for more for local companies to enter into the bay area markets.
"Having said that, we're encouraged to see the Chinese government has rolled out a series of measures to facilitate cross-border financial market access," he said.
This article appeared in the South China Morning Post print edition as: Bay area could 'help Hong Kong recover'