Cancer
Get more with myNEWS
A personalised news feed of stories that matter to you
Learn more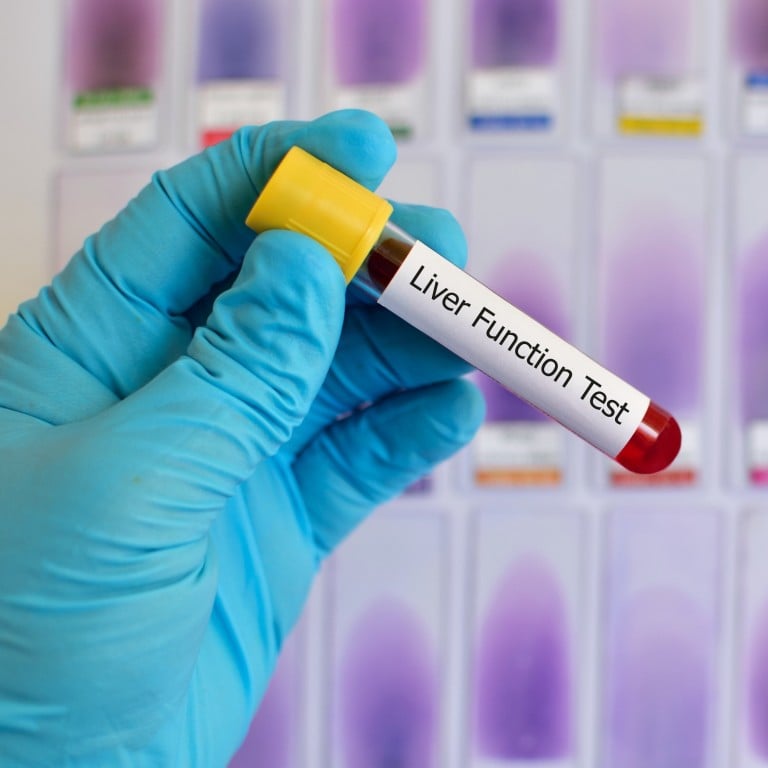 China's high hepatitis prevalence could be a boon for genomic tests developers for early screening of liver cancer
The country, a global hotspot for liver diseases, has emerged as an attractive target market for developers of genomic liver cancer screening tests
China accounts for a quarter of the world's chronic hepatitis B infections and half the liver cancer-related cases
China, a global hotspot for liver and digestive system diseases, has emerged as an attractive target market for developers of genomic liver and colon cancer screening tests, with the potential to generate billions of dollars of annual revenue.
California-based Helio – formerly the Laboratory for Advanced Medicine – will soon apply for approval in China of a blood test for the early detection of liver cancer, according to chief executive officer Kenneth Chahine.
"We expect to be the first company to submit an application for approval on a liquid biopsy liver cancer detection test," he said. "With half the world's liver cancer cases, China's market for screening is really big."
Some 1,000 patients have been tested at three hospitals in Beijing and Guangzhou as part of a clinical trial, Chahine added.
Initial data is expected to be available by the end of this month. Helio aims to submit an application within two months to China's National Medical Products Administration to commercialise the test.
It could potentially be approved by December, said Samuel Tong, Helio's China CEO.
The company aims to raise US$100 million from private equity investors later this month to fund its commercialisation.
The six-year-old start-up has raised US$120 million from two previous rounds of fundraising.
Liver cancer is the fifth most common type of cancer in China, according to the World Health Organisation.
High-risk groups are given ultrasound scans once every six months that try to catch the cancer early.
Only four out of 10 liver cancer cases are caught by them at stage one when surgery can significantly increase the chance of recovery and lower treatment costs, Chahine said.
Regulators will be looking at whether a test has sensitivity – the ability to correctly identify those with the disease – significantly better than ultrasound, he added.
The five-year survival rate of localised liver cancer patients is a third, compared to 2 per cent in cases where it has spread, according to the American Cancer Society.
China's liver cancer screening market could reach US$7.2 billion in 2023, if 30 per cent of an estimated 120 million people belonging to higher risk groups – particularly hepatitis B or C carriers – take the test at a cost of US$200, according to Frost & Sullivan, a consultancy hired by Genetron to do market research for its listing prospectus.
The five-year-old cancer diagnostics firm, based in Beijing, raised US$256 million last month through a Nasdaq listing.
With 11.6 per cent of China's advanced genome sequencing-based cancer diagnosis market by revenue, it has developed a liver cancer screening test.
After starting a clinical study early last year to test 4,500 hepatitis B carriers in three provinces for liver cancer, it aims to complete data collection by the end of this year.
Both Helio and Genetron said they would offer their products at prices that are affordable to a large number of patients.
"We estimate that 30 million to 50 million people would be willing to pay for early cancer screening tests … we expect at least several provinces will have some insurance coverage two years down the road," said Genetron co-founder and CEO Wang Sizhen.
Shachar Rosenberg, chief research officer at medical management company Medix Global, said liquid biopsy cancer screening is still in early development even after two decades of "massive strides" in genomics diagnostic technology.
"In 2018, the American Society of Clinical Oncology published a review stating that there was no evidence yet for the clinical utility of existing liquid biopsy tests for early-stage cancer, treatment monitoring, or residual disease detection, nor for prevention screening," Rosenberg told the Post.
"New tests with higher sensitivity are being developed, as are techniques and artificial intelligence-based technologies to better separate the 'noise' from real actionable results – which are both critical components for good diagnostic tests."
Both Helio and Genetron said their tests have shown accuracy rates of over 90 per cent in pilot studies.
Meanwhile, in China, where nearly a quarter of the world's colorectal and half of gastric cancers occur, Hangzhou-based New Horizon Health said on Friday it has closed a US$30 million round of series E financing partly to fund the commercialisation of its colorectal cancer early screening test.
It has raised US$160 million of private equity funding since its inception in 2013.
The colorectal cancer stool DNA test has been used on 6,000 clinical trial subjects in eight hospitals in China, and the results are being reviewed by regulators, CEO Zhu Yeqing told reporters.
This article appeared in the South China Morning Post print edition as: Cancer test firms set sights on China