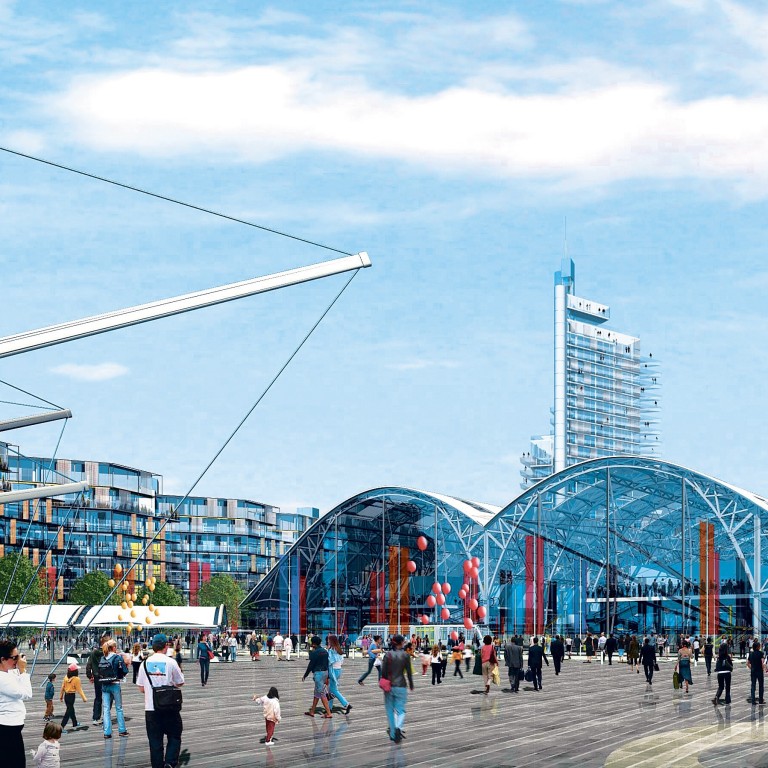 Li Ka-shing's US$1.2 billion scheme to build 3,500 homes on former royal dockyard site in London gets green light after 15 years
CK Asset's US$1.26 billion Convoys Wharf project in Deptford, southeast London which will comprise houses, hotels, shops and restaurants
The company has been embroiled in planning red tape since buying the docklands site for £100 million in 2005
CK Asset Holdings, the
developer
founded by Hong Kong's best known tycoon, has been given the green light from the UK government to start work on a £1 billion (US$1.26 billion) project offering 3,500 homes in London 15 years after it bought the site.
Approval for the first phase of the development in Deptford, southeast London, came within days of Prime Minister Boris Johnson
offering Hongkongers a path to British citizenship
in the wake of the controversial national security law imposed by Beijing.
It means building work can finally begin after the developer bought the docklands site from News International for £100 million (HK$978.4 million) in 2005. It has spent the intervening years
trying to get approval for a project
that formed part of its efforts to diversify into overseas markets at the time.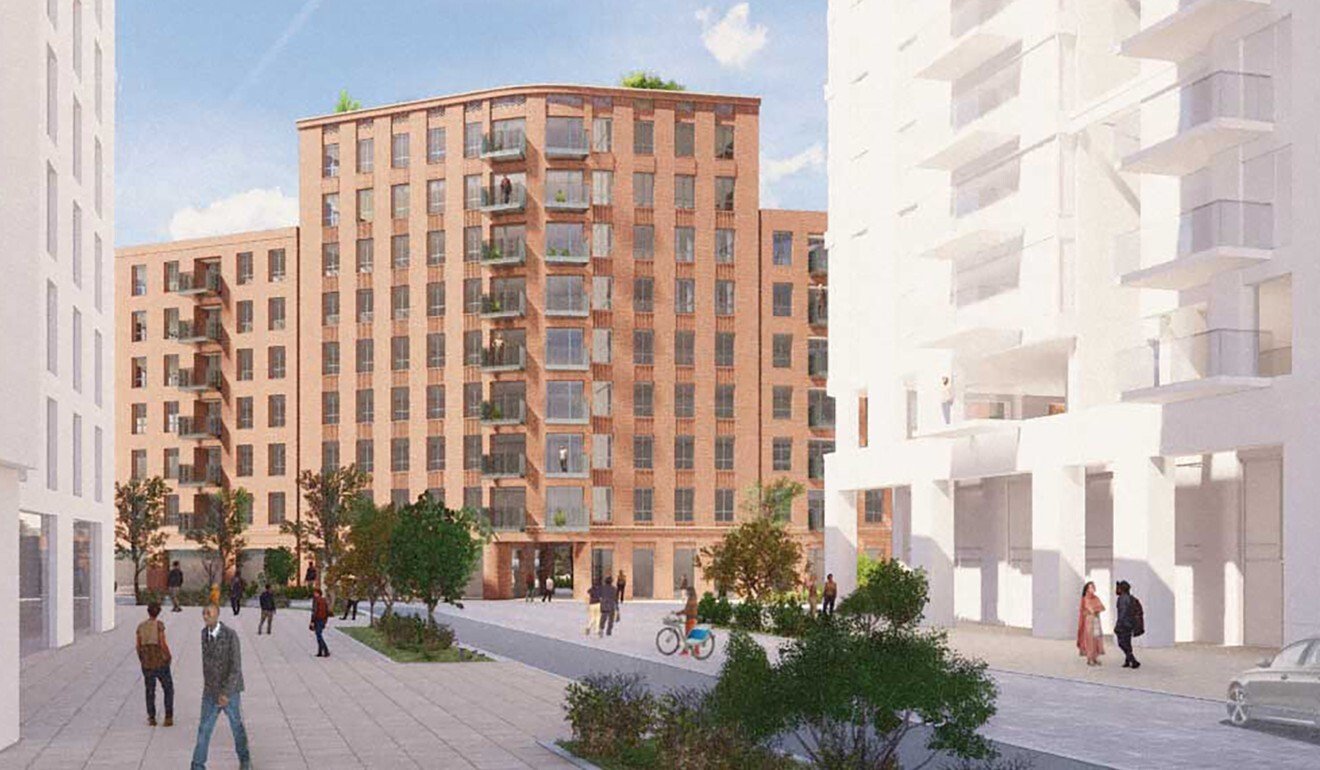 The Hong Kong developer confirmed to the Post that it had obtained a permit to start construction of the Convoys Wharf project, which will eventually comprise houses, hotels, shops and restaurants.
At 16.6 hectares, the plot is about three quarters the size of the Taikoo Shing neighbourhood in Hong Kong Island's Quarry Bay, or equivalent to about 23 football fields.
Boris Johnson, then mayor of London, approved the regeneration of the 500-year-old Deptford dockyards, two miles from the Canary Wharf financial district,  in 2014.
Since buying the site in 2005, Li's development company had submitted numerous different versions of its plans, and become bogged down in an arduous process of consultation exercises, rejected proposals and design revisions, according to sources familiar with the matter.
Lewisham Borough Council finally voted to allow the first phase of the master plan, consisting of 456 flats in residential blocks ranging from two to 14 storeys, on June 11.
The consent came soon after Johnson, writing in The Times and the South China Morning Post on June 3, said his government is ready to offer the right to live and work in the UK to the nearly 3 million Hong Kong citizens eligible for a British National (Overseas) passport. The change in UK immigration law was a direct response to Beijing's national security law, seen by critics as an erosion of the former British colony's freedoms.
The offer allows Hongkongers eligible for the BN (O) passport to stay in the country for 12 months – an extension from six months previously – potentially putting them on the path to full citizenship.
"It is good timing, with the relaxation of the BN (O) rules –
we will see more Hong Kong homebuyers heading for the UK
. A home-grown developer's project will definitely attracts Hongkongers – after all CK [Asset] is a big name for us," said Vincent Cheung, managing director of Vincorn Consulting and Appraisal. "And we will see more Hong Kong developers picking up projects and land in the UK. Hong Kong buyers are their target, but they are also targeting local British buyers and overseas buyers."
CK Asset is Hong Kong's second-largest developer and was founded by "Superman" Li, a household name in the city and formerly its richest man.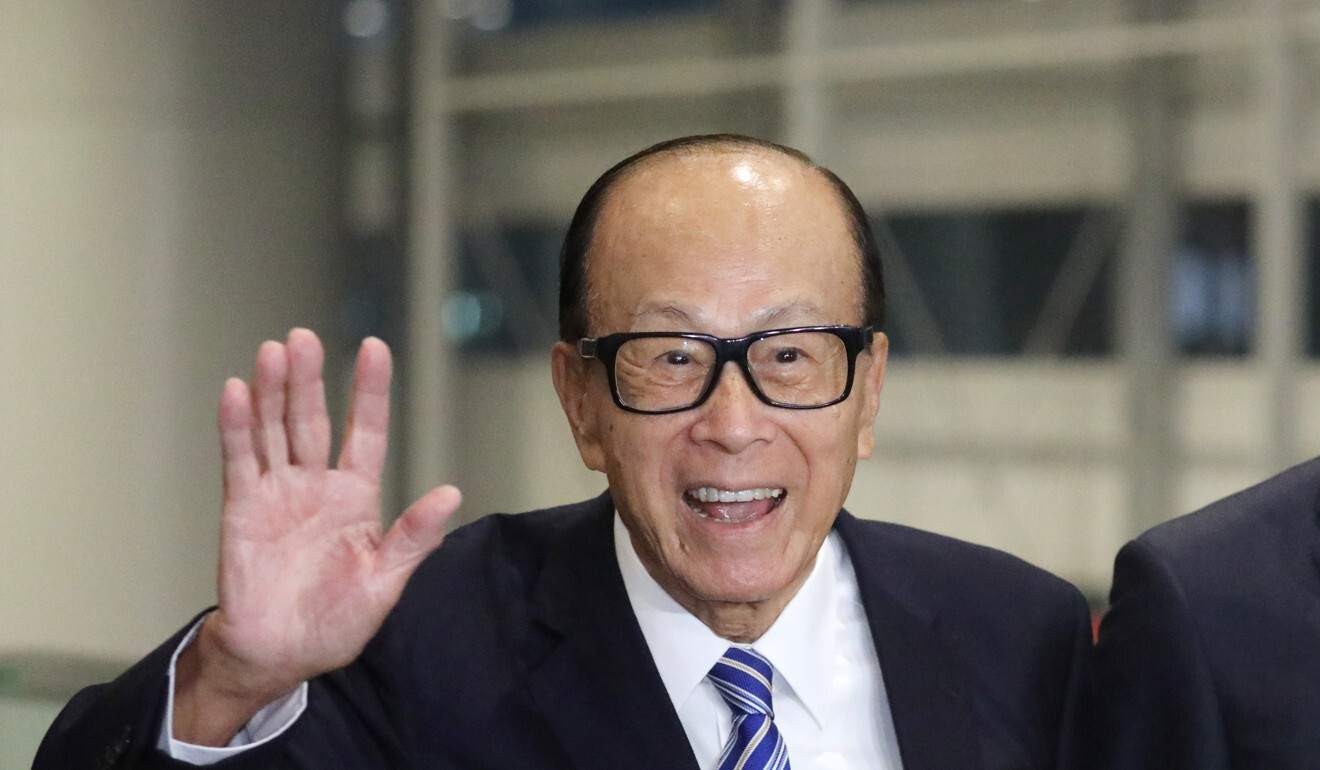 His empire, under the umbrella of CK Asset group, is a hugely ubiquitous presence at home covering shopping malls and supermarkets, hotels, telecoms providers, logistics and utilities. It even has a well known Hong Kong neighbourhood partially named after one of its former business units – Hutchison Whampoa.
Any Hongkongers who do decide to move into Convoys Wharf could find themselves in a home away from home, surrounded by signs of the conglomerate' such as its Superdrug chain of shops, the Three mobile phone network and the Greene King pubs.
Convoy Wharf, once complete, will offer 3,500 homes including about 500 affordable units, the developer told the Post.
Shops, restaurants, offices, cultural spaces and a 1.5-acre park will be built on the former Royal Dockyards site, founded by King Henry VIII in 1513 and the spot where the legendary naval captain Sir Francis Drake was knighted aboard the Golden Hind in 1581.
The start of the £1 billion regeneration scheme comes as the UK economy reels, having first taken a hit from Brexit and then an even greater thump from the coronavirus outbreak.
Louis Tse, managing director at VC Asset Management in Hong Kong, believes the decision to approve the project would have been motivated by commercial considerations as such a large-scale housing project would create jobs for locals and help to revive the UK economy, he said.
"Undoubtedly, the issuance of the permit will inspire political interpretations behind the move," Tse added. "The easing in immigration policy will not only bring in talent but also attract investment capital from Hong Kong."
In 2014, when the master plan was first approved, the developer said an investment of over £70 million into local amenities would be involved.
UK property is expected to be a major focus in the second half of this year for the Asia Bankers Club, which focuses on marketing overseas real estate to professionals in the banking industry in Hong Kong.
"Hongkongers have quickened their buying decisions after the news concerning BN (O) passport holders. More purchasers are considering UK properties for second homes, rather than for investment purposes," said Carol Li, the club's business director. "We have seen strong buying interest. Last weekend, at least 200 clients attended our exhibition."
The BN (O) document was first issued in 1987, a decade before the handover of Hong Kong from Britain to China. It replaced the British Dependent Territories Citizens passport (BDTC), which gave holders the right to live in Hong Kong, but no other British territory. Hongkongers could register for a BN (O) passport until June 30, 1997.
People born after that date would only be eligible for the Hong Kong Special Administrative Region (SAR) passports.
As of February 24, about 350,000 Hongkongers held BN (O) passports, while another 2.5 million were eligible to apply, according to government data.
This article appeared in the South China Morning Post print edition as: Li's HK$9.78b London housing project given nod