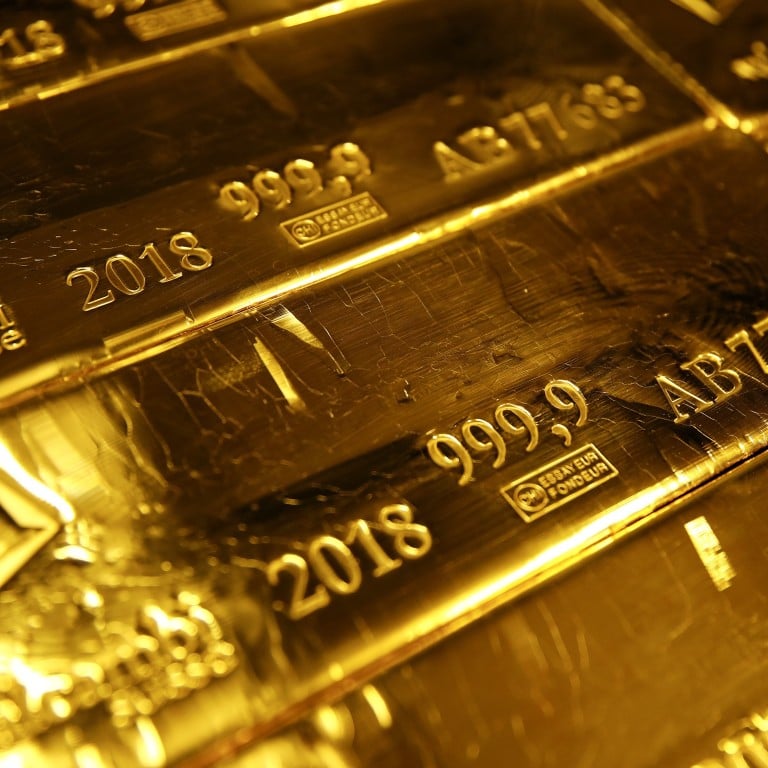 Gold rally spurs industry M&A deals in first quarter as unprofitable, marginal mines become viable again
Global M&As involving gold miners jumped five-fold in the first six months to 279 from a year earlier, according to data compiled by Refinitiv
Political tensions with western governments are forcing Chinese miners to look at targets in Africa, Central Asia and South America, law firm says
A rally in
gold prices
to an all-time high is underpinning a surge in merger and acquisition (M&A) transactions as unprofitable or marginally economic assets become viable targets.
The number of global M&As involving gold miners jumped five-fold in the first six months to 279 from a year earlier, according to data compiled by Refinitiv. The value, however, shrunk by two-thirds to US$6.3 billion, as the prior-year sum was skewed by the US$10 billion Goldcorp-Newmont merger that created the world's largest producer.
"The surge in deal flow was a better indicator of this year's industry sentiment," said Samson Li, a senior precious metal analyst at Refinitiv. "Many industry executives are bullish on gold prices and have been eager to do acquisitions."
Gold climbed 9.6 per cent this month on
safe haven demand
, hitting a record US$1,980.5 an ounce on July 28, after adding about 17 per cent in June. Goldman Sachs on Tuesday raised its 12-month forecast for gold to US$2,300 from US$2,000 as the US currency weakened.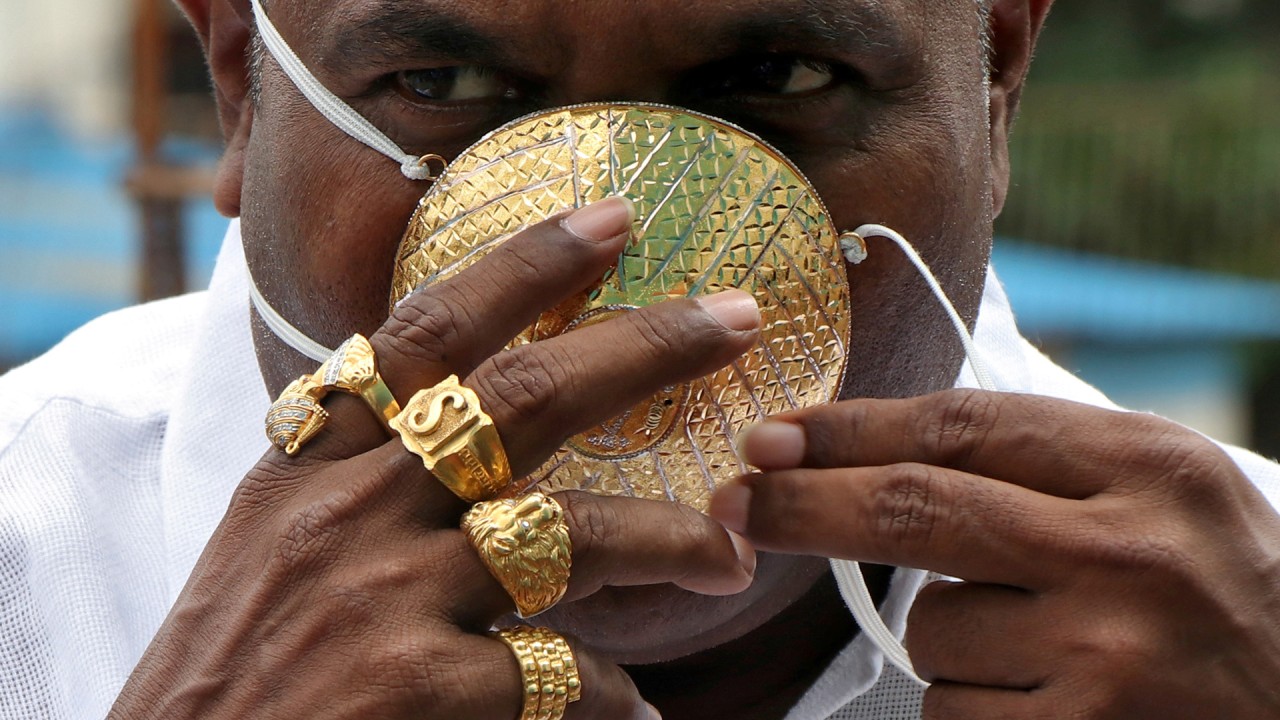 01:32
Indian man wears US$4,000 gold face mask to protect from coronavirus
Indian man wears US$4,000 gold face mask to protect from coronavirus
Many of the M&A deals in the first quarter involved mines with high operating costs, preceding a bullish run on the yellow metal. That suggests investors were betting on higher selling prices to allow them to run profitably again, Li noted.
South Africa's Harmony Gold, which February agreed to buy all of AngloGold Ashanti's mines – including one of the world's deepest and most challenging – for US$300 million, saw its share price jump 75 per cent in the past month.
"While the mines' reserve is high, the acquisition price was only US$5.8 an ounce of resource, a reflection of the ore quality, mining challenges and investment needed to keep them going," Li said.
While gold demand in China – the world's largest producer and consumer of the yellow metal – slid 38.3 per cent year on year to 323 tonnes, stock investors remained upbeat judging by the performance of exchange-traded funds backed by the commodity.
Global gold-backed ETFs reached an all-time high of 3,621 tonnes at the end of June, with net inflows of 734 tonnes in the first half enough to absorb 45 per cent of global production in the year's first six months, according to the World Gold Council.
A dovish US central bank policy, geopolitical risks and the Covid-19 outbreak "beckons the need for gold as an ultimate hedge", Stephen Innes, chief global market strategist at AxiCorp, said in a research note on July 29.
"[This is even more so] when combined with a record level of debt build-up by the US government, [raising] real concerns about the US dollar's durability as a reserve currency."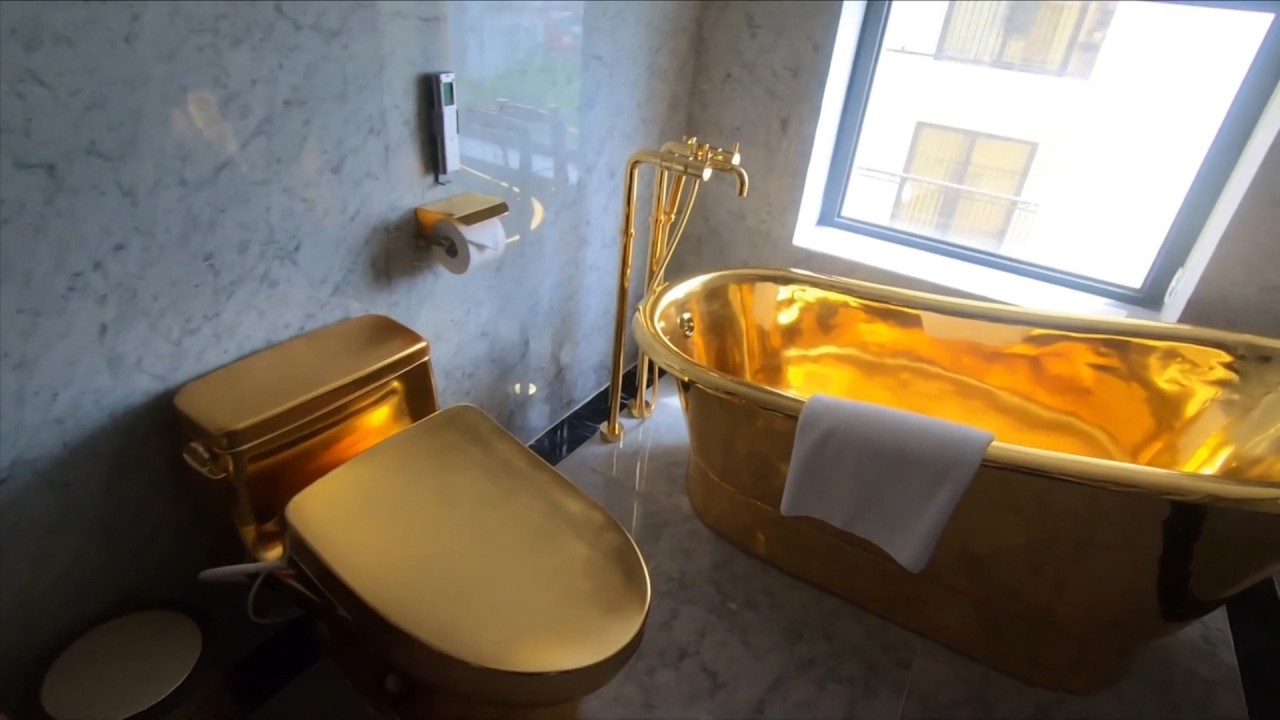 01:50
Vietnam boasts 'world's first gold-plated' hotel
Vietnam boasts 'world's first gold-plated' hotel
Gold's rally was aided by the outlook for slower than usual supply to the market, Li said. It takes nine to 12 months – longer than the typical six months before the pandemic – to reopen unprofitable and mothballed mines, he added.
Because of political tensions with western governments, Chinese miners are training their focus on assets in Africa, Central Asia and South America, said Grace Fan-Delatour, a partner in Beijing at White & Case law firm.
Zijin Mining's US$239 million purchase of South America's Guyana Goldfields was the only gold mining acquisition deal by a Chinese firm among the top seven transactions globally in the year's first half, according to Refinitiv.
"There are difficulties in certain markets in which foreign investment vetting regimes can be subject to broad interpretation and reflect the political environment of the time," Grace said.
This article appeared in the South China Morning Post print edition as: buoyant mood on gold spurs rise in M&A deals