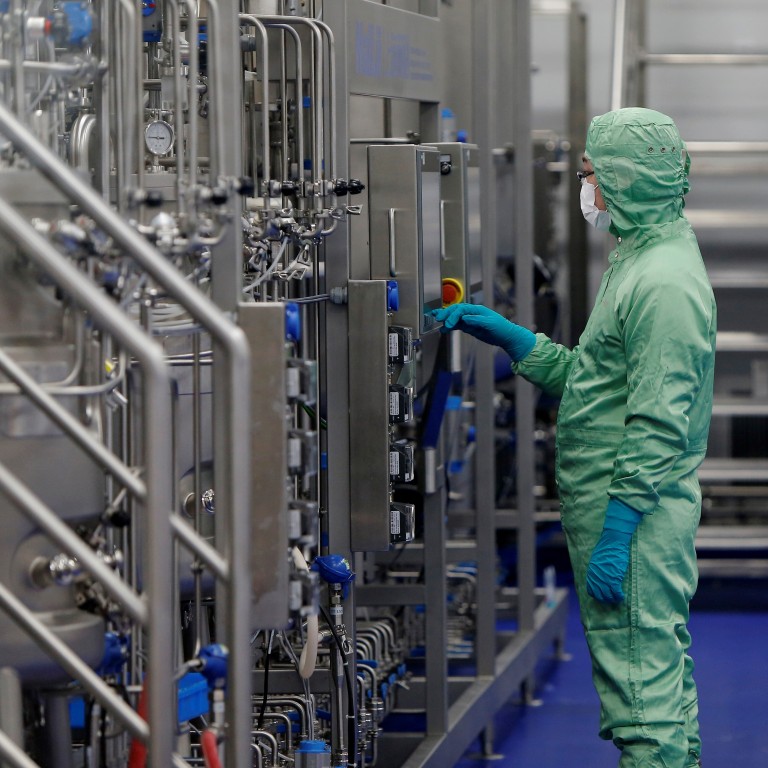 CanSino gets Russia's approval to start Covid-19 vaccine trials on humans after snubbing Canada
Approval from Moscow comes after CanSino ended a cooperation with Canada's National Research Council for unexplained reasons
Company plans to build a facility capable of producing 200 million doses of vaccine annually, co-founder Yu Xuefeng says
CanSino Biologics, which developed
a Covid-19 vaccine candidate
with the Chinese military's research arm, will start testing its vaccine candidate on humans in Russia as part of its global search for the coronavirus cure.
The move
sparked a rally in CanSino shares
in Shanghai and put it in touch with global pharmaceutical firms such as AstraZeneca, which is working with the University of Oxford, in the race for the vaccine. Pfizer and its German partner BioNTech are seeking a regulatory review on their BNT162b2 vaccine candidate as early as October.
"The company is currently driving the international multi-centre phase three clinical trial for Ad5-nCoV and plans to conduct the clinical trial for Ad5-nCoV in several countries," it said in the statement. It plans to recruit 40,000 volunteers in countries including Russia, Saudi Arabia, Pakistan and Mexico.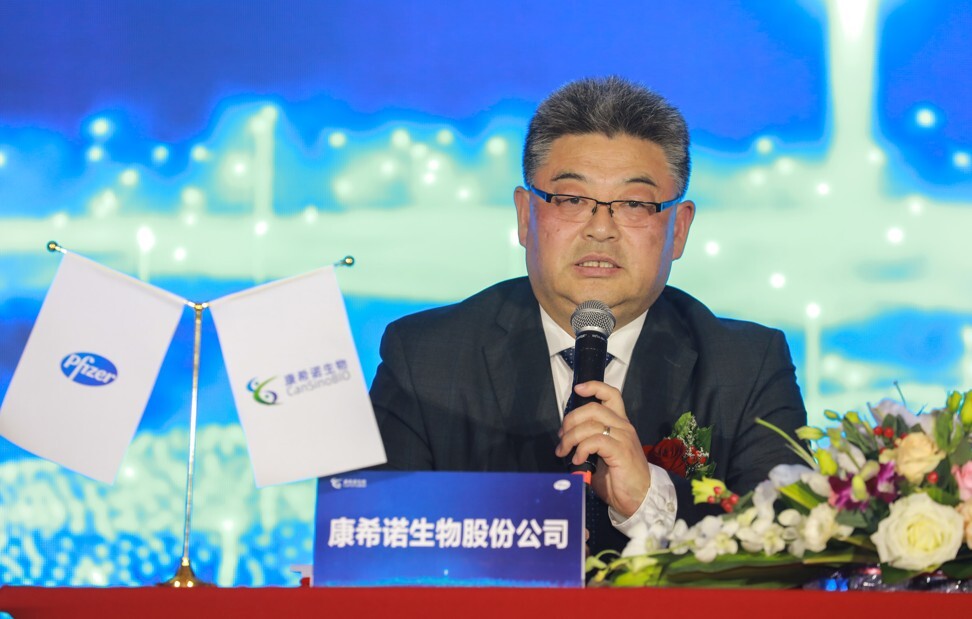 Today's announcement came a week after CanSino ended a cooperation with National Research Council (NRC) of Canada on the development of the vaccine. Trials in Canada were expected in late May but were held up by Chinese customs in July without explanation.
CanSino's vaccine candidate was co-developed with a team led by top Chinese military virologist Chen Wei, using a cell line modified by the NRC. Its product uses a genetically modified human adenovirus to carry the genetic code for Covid-19 proteins to the body, inducing antibodies to respond to the virus.
CanSino rose 1.8 per cent to 263.53 yuan (US$38.62) on the Star Market of the Shanghai stock exchange, after the mid-day announcement. The stock, however, has lost about one-third of its value since its local debut on August 13.
Its shares in Hong Kong fell 1.8 per cent to HK$156 (US$20.13). They have risen by seven times above its HK$22 initial public offering price.
"The start of a phase three trial represents a big boost to the company's operations and stock prices," said He Yan, a hedge fund manager with Shanghai Shiva Investment. "It shows that CanSino is still in the race to develop a safe and efficient vaccine against the coronavirus."
CanSino said in August results from its phase two trials, tested in 508 healthy adults in Jiangsu province, were positive. Yu Xuefeng, chairman and chief executive of CanSino, said it will construct a facility to produce 200 million doses of vaccine annually.
China National Pharmaceutical Group (Sinopharm) which is also in the final stages of its own clinical trials for a Covid-19 vaccine candidate, said its product would be priced at several hundred yuan per dose.