IPO
Get more with myNEWS
A personalised news feed of stories that matter to you
Learn more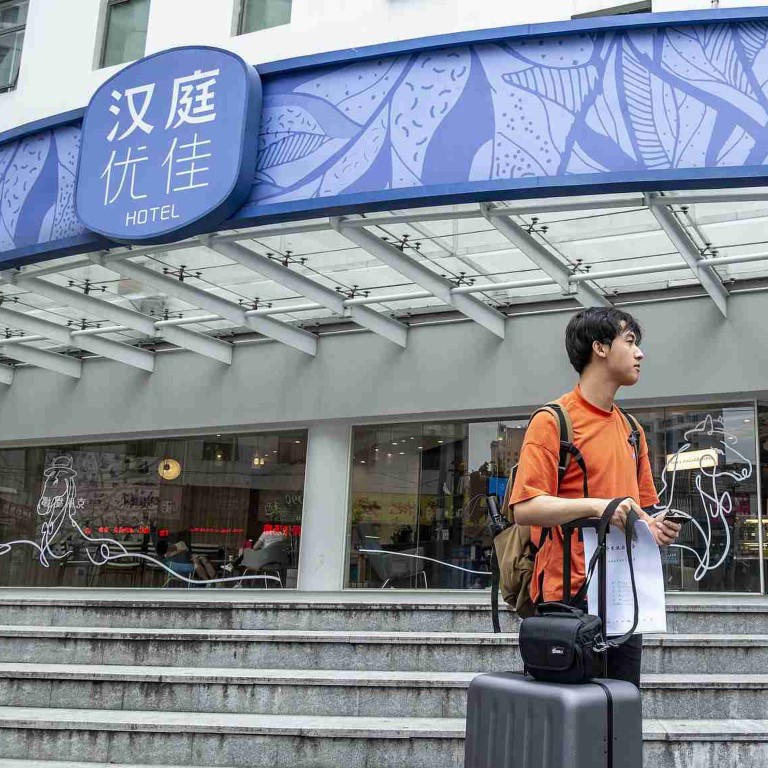 Huazhu Group, China's second-largest hotel operator, eyes expansion amid consolidation that could wipe out independent firms
Company's shares are up 2.7 per cent on Hong Kong exchange debut
Nasdaq-listed Huazhu Group plans to open 1,800 new hotels this year
Huazhu Group, China's second-largest hotel group by number of rooms, said on Tuesday it expected the coronavirus pandemic to unleash the sector's first consolidation wave in over a decade, which could wipe out a tenth of the country's 493,000 independent hotels.
The company, whose shares opened 2.7 per cent above its offer price at HK$305 on their debut on the main board of the Hong Kong exchange, however, expected hotel chains to benefit from a rise in domestic travellers, which were expected to offset a drop in international tourism.
About 40,000 independent hotels were likely to close down because of the pandemic, which had affected their cash flow and made them unprofitable, Jin Hui, the hotel group's president, said. Their closure would create opportunities for China's 55,600 hotel chain groups, he added.
Huazhu Group will open up to 1,800 hotels by the end of this year, Jin said. "China will be the single biggest growth market in the global hospitality sector in the next three years. We won't miss this opportunity by any margin," he added.
China's hotels sector has witnessed consolidation on two previous occasions, following the Severe acute respiratory syndrome (Sars) outbreak in 2003, and the global financial crisis in 2008. Hotel chains accounted for just a quarter of China's 19.7 million hotel rooms last year, below the global average of 41 per cent, with the bulk made up by independent hotels. But chains are expected to grow to 35.2 per cent of 21.6 million hotel rooms by 2024, according to research firm Frost & Sullivan.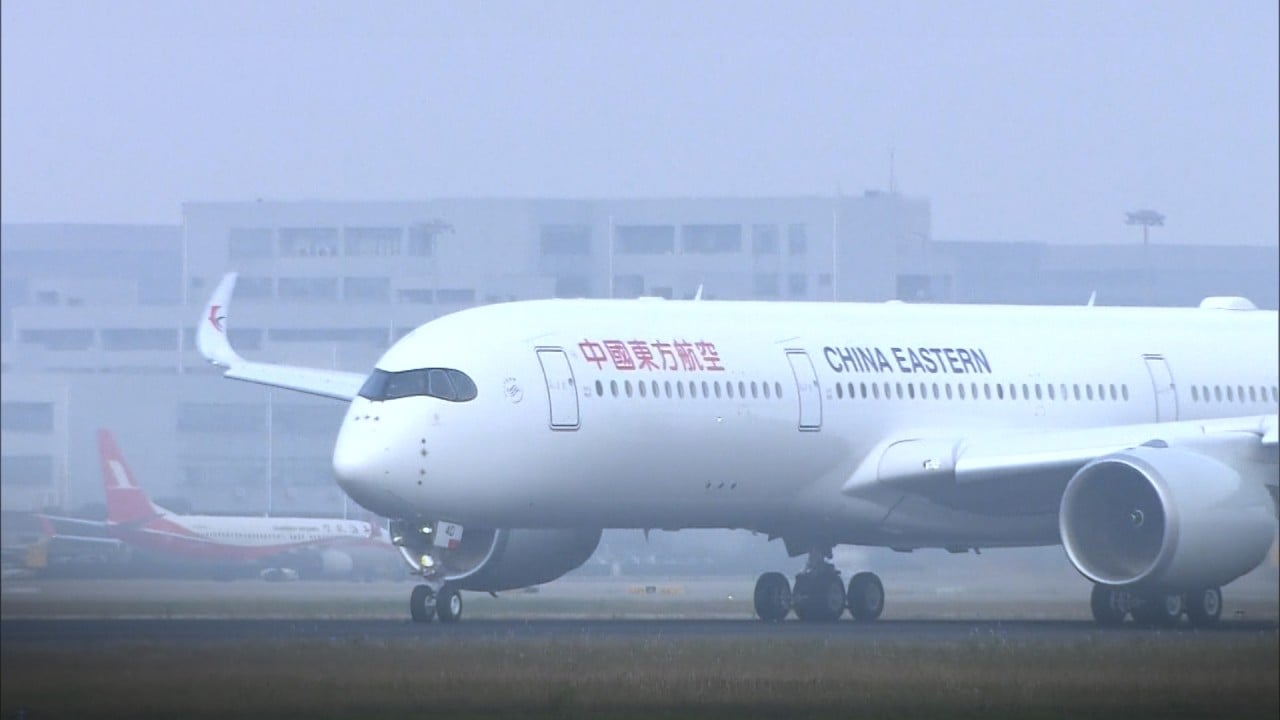 01:57
Chinese airlines offer unlimited flights to coax travellers back as Covid-19 crisis is under control
Chinese airlines offer unlimited flights to coax travellers back as Covid-19 crisis is under control
Huazhu Group expects the
recovery in domestic tourism
to be led by travellers seeking economy, midscale hotels, as consumption in China's tier three and four cities recovers at the quickest pace after the pandemic. Its portfolio of more than 6,000 hotels is spread across 17 brands in China and Taiwan.
Jin said as China had steadily emerged from the pandemic, which peaked in March, occupancy rates and revenue per available room at the company's hotels had also bounced back, to about 80 per cent and 62 per cent of pre-pandemic levels, respectively, in the second quarter. The group reported a net loss of 2.16 billion yuan (US$318.4 million) for the first three months this year, down from a net profit of 99 million yuan a year ago, due primarily to the coronavirus.
"Companies are also increasingly opting to arrange for their employees to stay at hotel chains like Huazhu for business travel. This is not only due to hygiene and security reasons, but also because of the fact that hotel chains offer standardised bill settlements and price transparency," said Nee Chuan Teo, the company's chief financial officer.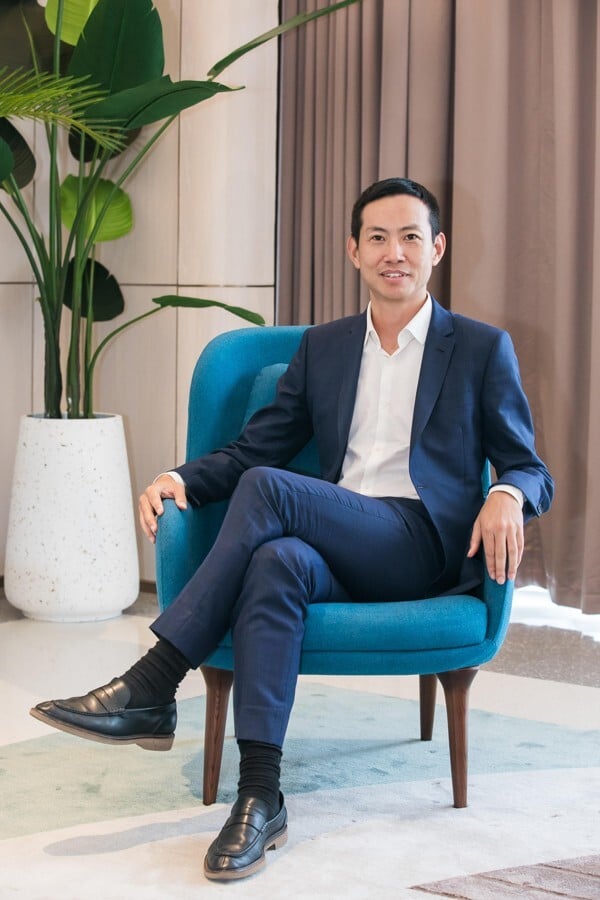 Founded by chief executive Ji Qi, who also co-founded Nasdaq-listed travel site Trip.com, Huazhu Group's secondary listing in Hong Kong is the group's first major equity financing since its primary listing on Nasdaq in 2010.
Its Hong Kong shares were priced last Wednesday at HK$297 each (US$38.3), about 2 per cent below its closing price of US$39.16 last Tuesday. It was also short of a maximum price target of HK$368 per share.
The initial public offering was oversubscribed, with the Hong Kong public offering overbought by about three times, while the international tranche was about six times covered. The company raised net proceeds totalling HK$5.92 billion.
In January, the hotel chain completed the 100 per cent acquisition of Steigenberger Hotels, which owns 116 hotels in Germany and other parts of Europe, for €720 million (US$851.5 million). Jin said part of the net proceeds from the Hong Kong share sale will be used to pay down a loan raised to fund the Steigenberger acquisition.
On Monday, short seller Bonitas Research said in its latest report that Huazhu concealed operating expenses using undisclosed related party transactions to artificially inflate Huazhu's reported profits in 2019. It said its stock price, at current level, is not justified. Huazhu closed at US$40.48 on Nasdaq on Monday.