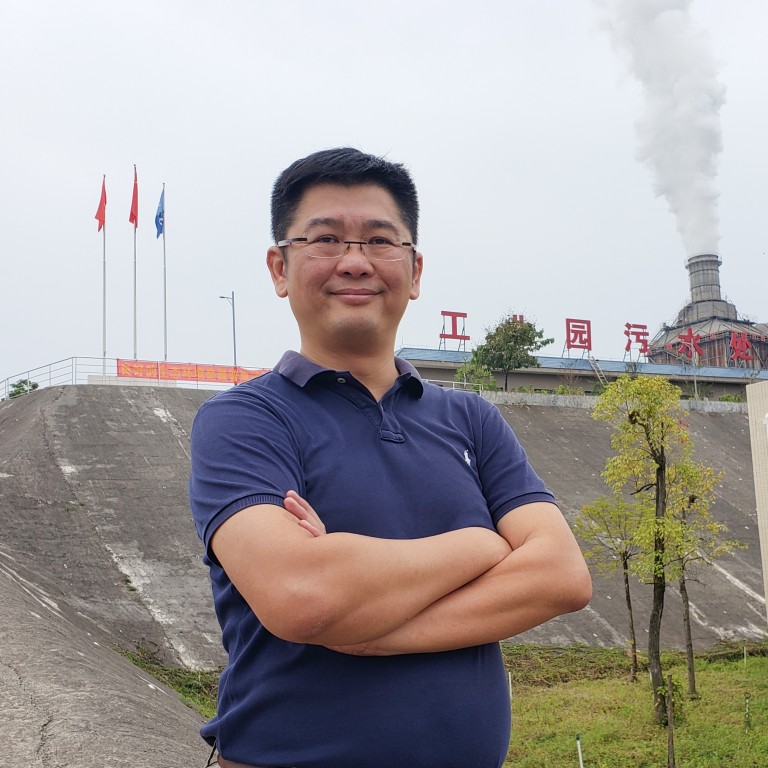 Hong Kong entrepreneur provides template for start-ups to think big and succeed in Greater Bay Area
A start-up's experience shows how the Greater Bay Area can help businesses overcome two hurdles in Hong Kong – high land and labour costs
Local city governments are also helping start-ups with incentives such as cheap or free land to set up businesses
In 2016, Hong Kong entrepreneur Sunny Yip Yuk-chik set up a sewage treatment plant in
Zhaoqing
, in the far west of the Greater Bay Area, attracted by the cheap land, labour and ample business opportunities. He has not looked back since.
He was quick to grab the opportunity offered by the bay area project launched by Beijing that year. The scheme, connecting nine cities in China's Guangdong province with Hong Kong and Macau, coupled with policies to foster movement of talent and investment and robust transport infrastructure, was meant to spearhead growth and innovation in the nation's traditional manufacturing and innovation hub.
The masterplan has helped Hong Kong businessmen like Yip and hundreds of start-ups to set up across the border. Yip's Zhaoqing Fuying Sewage Treatment Company in Huaiji Guangfozhao Industrial Zone covers 440,000 square feet and employs 20 workers. The plant treats effluents from manufacturing facilities in the zone, before releasing the treated water into a river.
"I would not have been able to set up such a factory in Hong Kong," said Yip, who expects to break even on his HK$60 million (US$7.7 million) investment in the next two years. He added that to find such a big piece of land in Hong Kong and that too for a fraction of the cost would have been impossible.
"A key advantage of the GBA development is [its potential] to expand the living and development space of Hong Kong residents," Chan said then. "As a 'one-hour living circle' within the Area has basically been formed, the choices of living, working and studying in the other cities of the GBA have become viable for more people in Hong Kong."
Yip's experience shows how the Greater Bay Area can help Hong Kong
start-ups
overcome two major stumbling blocks in doing business in the city – expensive land and labour. His start-up is among the 69,292 Hong Kong companies that have invested a combined HK$2.67 trillion in the bay area as of end 2019, according to Hong Kong government data.
"All the Hongkongers I know who have set up businesses in Zhaoqing have no interest in coming back to do business in Hong Kong," he added. "The operating cost is much lower in the Greater Bay Area while the market is much bigger."
02:35
China's ambitious plan to develop it own 'Greater Bay Area'
China's ambitious plan to develop it own 'Greater Bay Area'
The average salary of a worker in Zhaoqing is about 5,000 yuan (US$747/HK$5,795) per month, almost 70 per cent lower than the median salary of about HK$18,200 per month in Hong Kong.
Apart from the obvious cost and labour advantages, Yip chose to set up in Zhaoqing because of support from the local government, which granted him the right to use the land free of charge under certain BOT (build, operate and transfer) conditions.
Yip's decision to set up a business in the bay area city happened by chance. A few years ago while he was still with his family-run machinery trading business, he came across a trade programme promoting Zhaoqing, which he found was ideally suited for the kind of project he wanted to pursue.
And as much as he would like to take his wife and two young children to live in Zhaoqing, he has been hampered by some practical difficulties. One of them being the inability to hire a domestic helper in the Greater Bay Area. However, the opening of the high-speed railway has made commuting easily, which allows Yip to attend to business during the day and return home to his family by evening.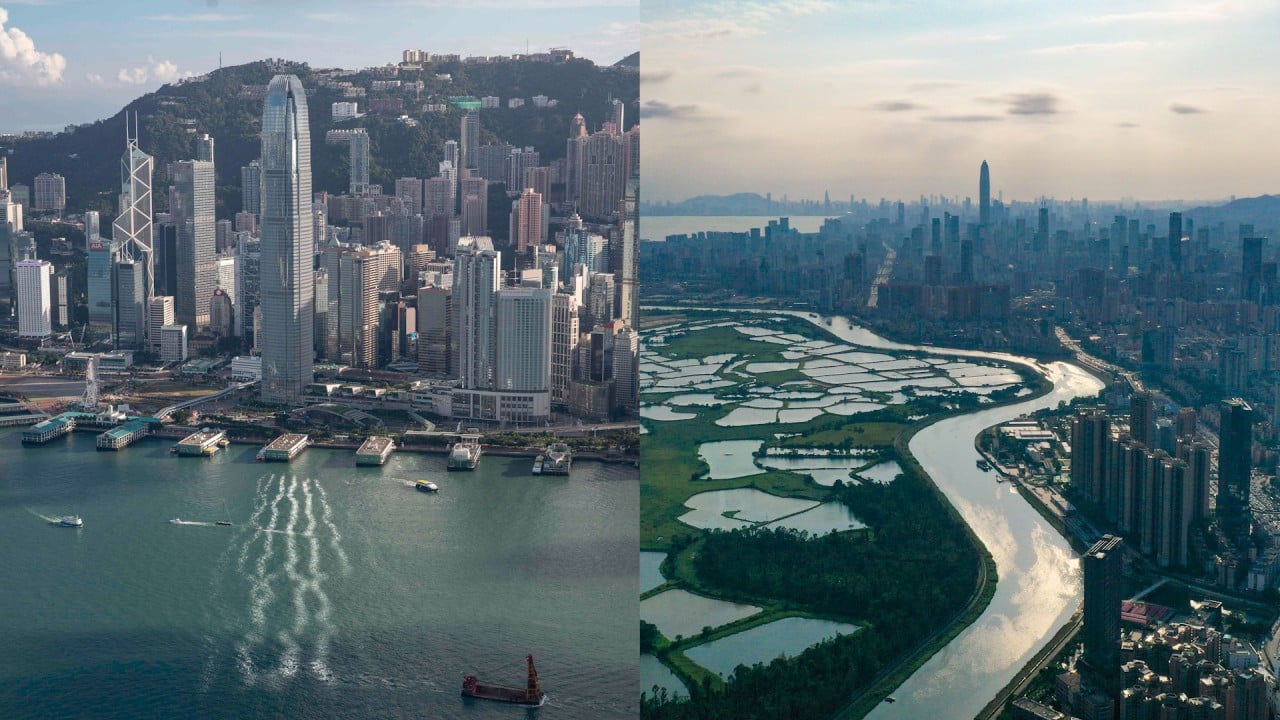 05:25
Hong Kong's competitive edge questioned as Xi says Shenzhen is engine of China's Greater Bay Area
Hong Kong's competitive edge questioned as Xi says Shenzhen is engine of China's Greater Bay Area
But now with the Covid-19 pandemic preventing him from travelling north, he relies on WeChat and other digital tools to communicate with his employees to manage the plant.
Chan Wing-fai is another Hong Kong entrepreneur who is setting up a pig farm for 300,000 hogs in Zhaoqing. The farm is expected to cater to demand in other bay area cities such as Guangzhou, Foshan, Shenzhen and Dongguan.
"The transport infrastructure and land supply in the bay area allows Hong Kong entrepreneurs to develop their businesses," said Chan.
Yip believes with Beijing introducing additional measures to promote the bay area project in February last year, it will give further confidence to many more Hong Kong-based businessmen to look for opportunities here.
"The local government supports Hong Kong business people to invest in Zhaoqing. All we need to do is pay taxes and follow the rules," he said.