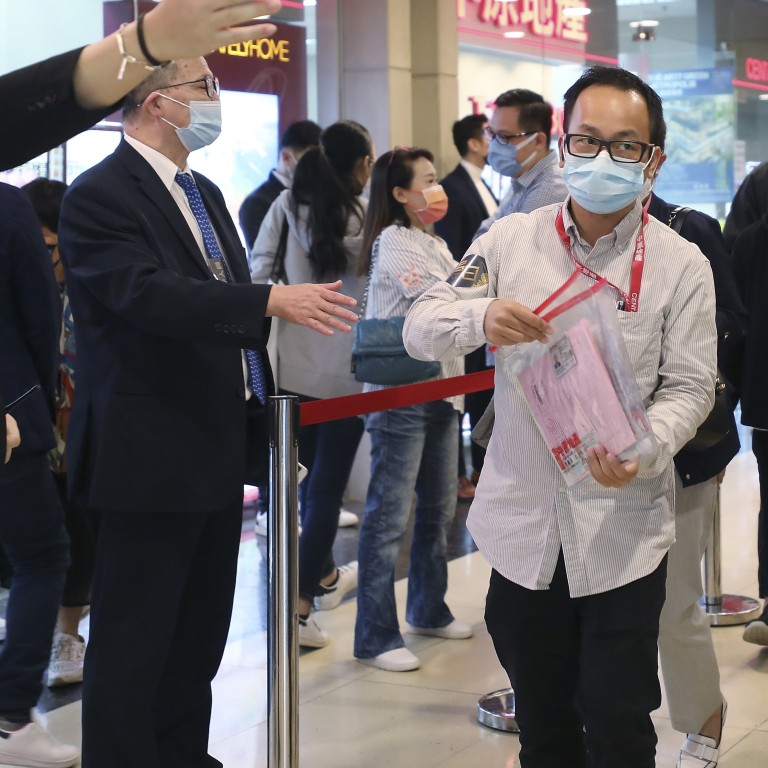 Hong Kong homebuyers snap up CK Asset's new launch in Sha Tin, snubbing K Wah's two-year old Kai Tak project
CK Asset Holdings sold 86 out of 98 flats on offer at the El Futuro project in Sha Tin as of 9.30pm, with more than 800 buyers competing for each available unit
At K Wah International's two-year old project at the former Kai Tak airport site, the K. Summit complex found 42 buyers for the 211 flats on offer
Hong Kong's homebuyers jumped at the chance for life in the luxury district of Sha Tin, snapping up a new residential project launched there, while giving their collective cold shoulder to a two-year old leftover development at the city's former airport site.
CK Asset Holdings sold 86 out of 98 flats on offer at the El Futuro project in Sha Tin as of 9.30pm, with more than 800 buyers vying for every available apartment.
El Futuro, scheduled for completion in March 2023, is priced between HK$7.62 million and HK$27.64 million, or HK$15,599 to HK$22,537 per square foot, for apartments starting from 484 square feet to 1,226 sq ft (114 square metres). Buyers are eligible for priority purchase of car parking bays for HK$2.5 million each, or pay a monthly HK$5,500 fee for 12 consecutive months.
"The pricing is fairly attractive as it is below market rate," said Sammy Po, chief executive of Midland Realty's residential division. "It is in a traditional district of luxury homes, and it is attractive to customers because a budget of HK$8 million to HK$9 million can get you a two-room apartment."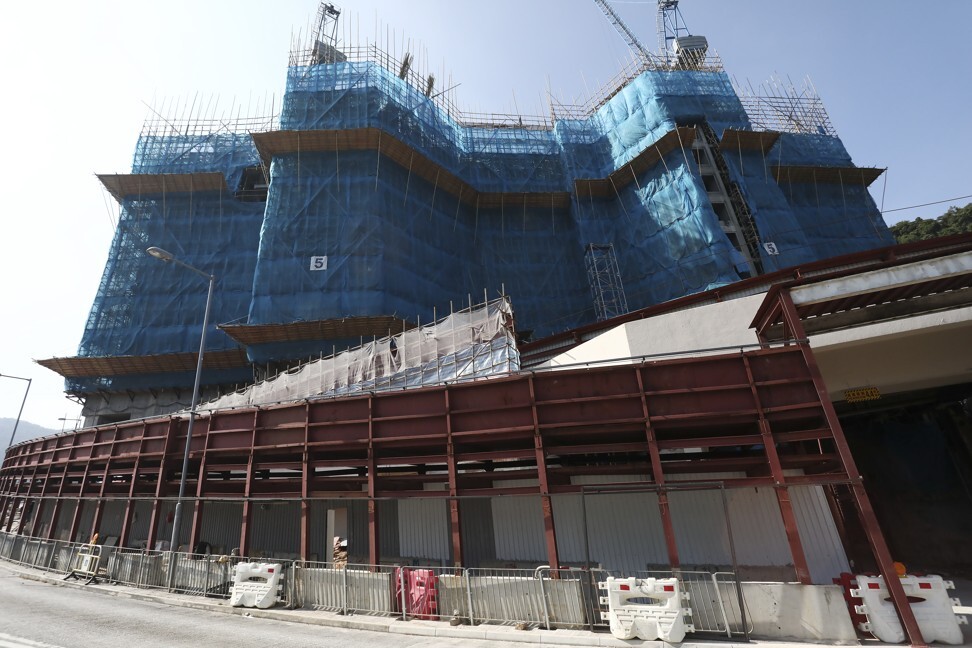 The success of El Futuro, following the sell-out launch of New World Development's Pavilia Farm in Tai Wai in the same district, underscores how only the newest projects are catching the eyes – and the chequebooks – of Hong Kong's homebuyers, amid an
oversupply of property expected in the fourth
quarter. New World on Monday sold all 197 flats at Pavilia Farm, following t
wo consecutive sell-out weekends
.
"The demand for new launches will continue," said Victoria Allan, founder and managing director of boutique property agency Habitat Property. "Given the strength of sales at other recent launches, there is pent up demand from buyers."
Saturday's property sales came in the wake of a 56 per cent increase in the number of negative equity cases or cases of homeowners whose property value became lower than the loan they owe in Hong Kong, according to monetary officials.
The estimated number of residential mortgage loans rose to 199, equivalent to HK$1.15 billion (US$149 million), as of September from 127 as of June, according to a survey of the Hong Kong Monetary Authority. The unsecured portion of the loans rose to HK$33 million from HK$22 million.
"These cases were related to bank staff housing loans or RMLs (residential mortgage loans) under mortgage insurance programme, which generally have a higher loan-to-value ratio," the HKMA said.
One buyer at El Futuro bought four flats for a total outlay of HK$55 million, according to Louis Chan Wing-kit, vice-chairman and chief executive of residential in Asia-Pacific at Centaline Property Agency without identifying the buyer. He expects each of the 98 flats on offer to find a buyer.
That drew a stark contrast with K Wah International's project at the former Kai Tak airport site, where the K. Summit complex found 42 buyers for the 211 flats on offer as of 9.30pm, according to agents. The project, offered on a "first come first served" basis without pre-registration, are priced between HK$6.94 million and HK$23.13 million after a 15-per cent discount, or between HK$22,141 and HK$30,353 per sq ft for flats as small as 289 sq ft, going up to 778 sq ft. The developer, chaired by Hong Kong's sixth-wealthiest man Lui Che-woo, said it has sold 468 flats of the project for HK$5 billion.
"K. Summit has been on the market for two years," Po said, adding that the result is still acceptable. "The market prefers new projects."
This article appeared in the South China Morning Post print edition as: Buyers snap up new flats but stay cool on older projectBuyers flock to new launch but cool on leftover flats