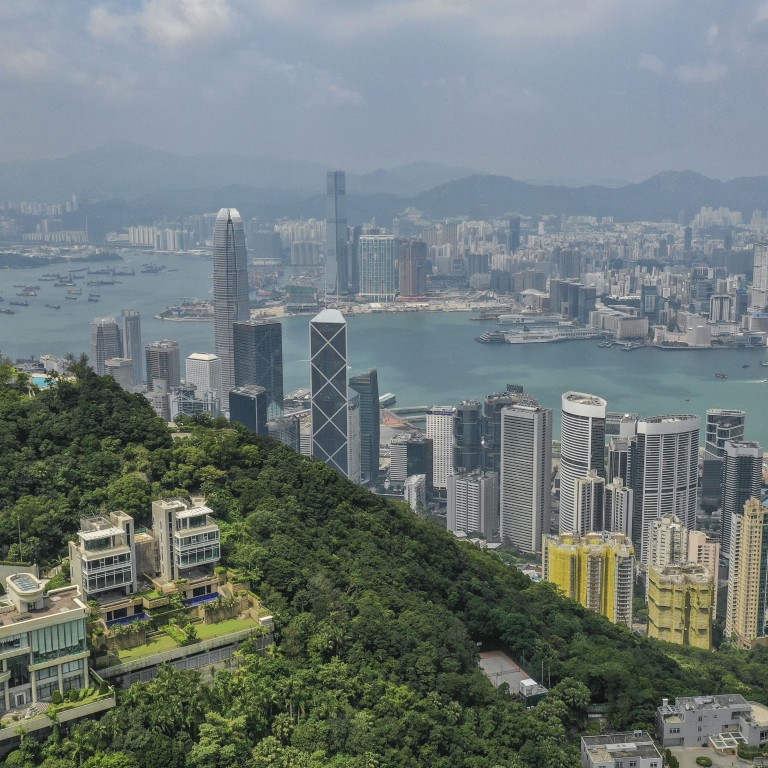 Hey big spenders! Wheelock banks on China's tycoons to reset benchmark prices for Peak villas in Hong Kong's wealthiest enclave
Developer to put eight exclusive villas at 77-79 Peak Road in the first half next year, a top executive says in Post interview
Current record held by Shenzhen property tycoon Chen Hongtian when he paid HK$182,370 per sq ft for 15 Gough Hill Road in 2016
Wheelock Properties, controlled by one of Hong Kong's
richest tycoons
, is planning to put up its prime asset on The Peak early next year, hoping to draw interest from a new pool of mainland Chinese billionaires minted during the recent stock market boom.
The developer will call for bids for eight exclusive villas at 77-79 Peak Road in the first half, managing director Ricky Wong Kwong-yiu said. The villas, each measuring between 6,000 sq ft (557.4 sq m) and 8,200 sq ft, are undergoing finishing touches. The site was once occupied by a seven-storey colonial-style building known as Dodwell Mansions.
The decision to sell the property, located next to the historic Ho Tung Garden or known locally as Hiu Kok Yuen at 75 Peak Road, underscores its confidence in an imminent market rebound as the Covid-19 pandemic comes under control. Chinese billionaires
rebuilt their wealth by US$500 billion to US$1.68 trillion
from January to July, according to a UBS and PwC report last month.
"We are hoping to make a new record price in the area with the prestigious location," Wong said in an interview with the Post. "The bosses and senior management of listed companies still have a huge demand for luxury homes in Hong Kong. After all, only the address at The Peak can be on par with their wealth and status."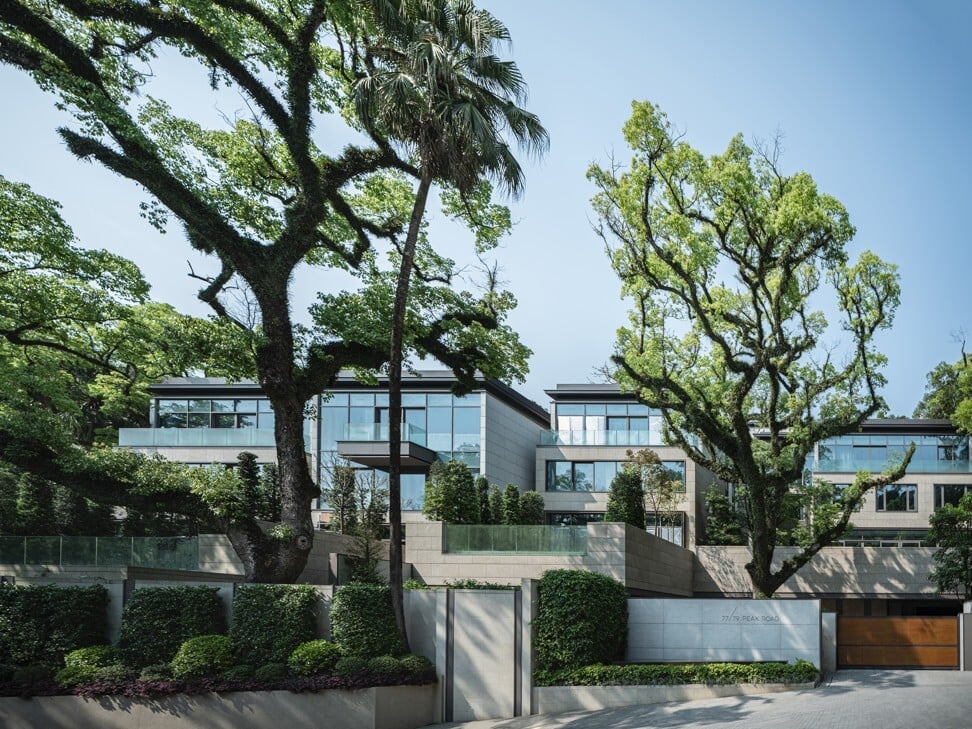 Chen Hongtian, a major shareholder of Shenzhen-based developer China South City, set the current record for property on The Peak when he bought 15 Gough Hill Road from Hong Kong-listed Chuang's Consortium International in 2016 for HK$2.1 billion (US$270.9 million) or HK$182,370 per sq ft.
To break that, Wheelock will have to net at least HK$1.09 billion for any one of the eight villas, a feat that has become harder to achieve amid the city's worst economic recession on record.
"It would be very difficult to find a buyer who can pay over HK$1 billion at this moment," said Vincent Cheung, managing director at Vincorn Consulting and Appraisal. While the prime address and quality may command a HK$180,000 per sq ft price tag, the current market [conditions] are not as good as they were two years ago, he added.
To illustrate, the Hong Kong government has divided the Mansfield Road property on The Peak into two smaller parcels in a renewed attempt to attract buyers in a tender ending on November 20. The Lands Department failed to sell it at an October 2018 auction when the US-China trade war was in full swing and bids came in below the government's target.
In Hong Kong, sales of luxury homes – those valued at more than US$10 million each, have declined to 60 transactions in the first half this year, from 155 in the same period a year ago, according to property consultancy Knight Frank.
The market slump, abetted by months of anti-government protests in 2019, prompted owner Peter Woo Kwong-ching to privatise his family flagship Wheelock & Company in a HK$126 billion transaction in June.
Woo is ranked eighth richest in Hong Kong by Forbes with a US$14.1 billion net worth. His fortune has increased from US$11.5 billion in April despite the pandemic, at the same time many billionaires were minted from the surge in Chinese technology stocks.
Some of China's top billionaires have made Hong Kong's exclusive addresses their homes. They include Tencent Holdings' founder
Pony Ma
and its chief strategy officer
James Gordon Mitchell
and
Jack Ma
of Alibaba Group Holding, the owner of this newspaper.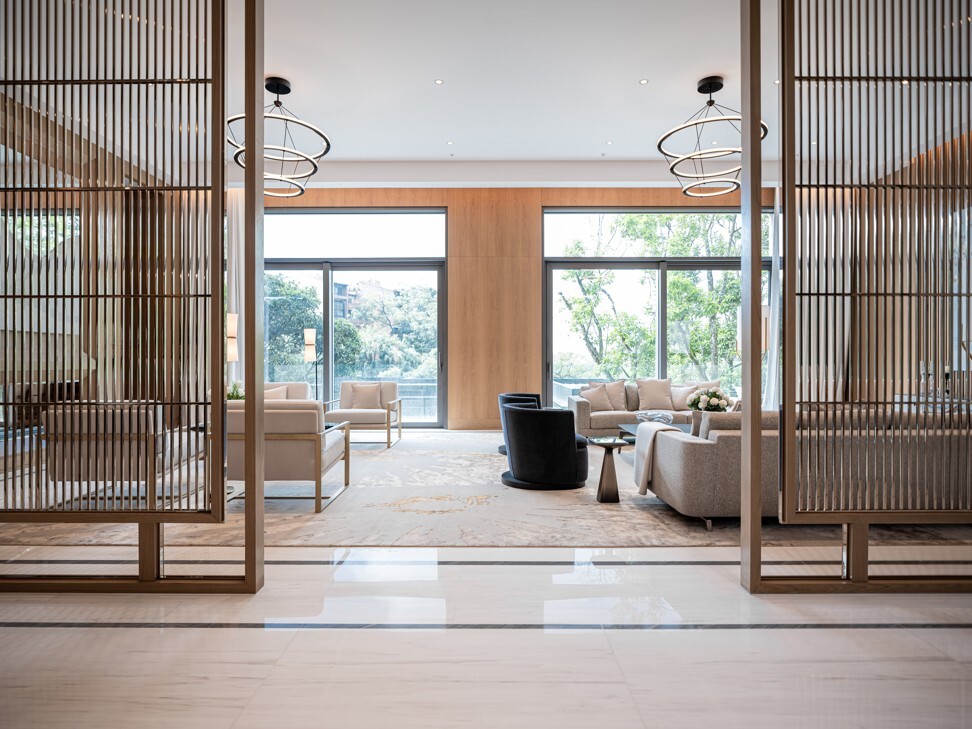 Wheelock is hoping for a turnaround in business confidence soon as the race to find a cure for Covid-19 disease starts to produce encouraging results. US drug maker Pfizer and its German partner BioNTech last week said their vaccine candidate was 90 per cent effective in trials.
The potential vaccine may first help boost equity markets immediately, he said, while the luxury housing market could follow next. Wheelock may just have to wait a bit longer as it has struggled to find buyers for its two luxury villas at Mount Nicholson after calling for bids earlier this year.
The last super-deluxe houses it sold at Mount Nicholson were in June 2019, before social unrest rocked the city and the coronavirus outbreak sent the local economy into its worst recession on record. Recent data shows the economic contraction has eased.
"Things are slowly turning better as we see luxury homes have already been tagged higher than market valuation," Cheung of Vincorn said. "It might be a possible [to achieve that valuation] in the later part of next year when mainlanders are back in the market."