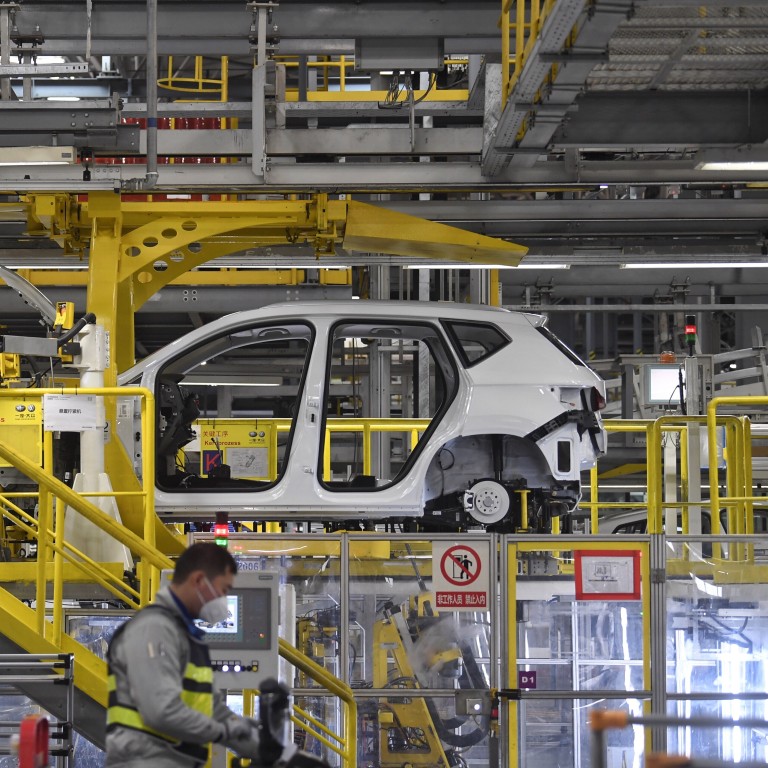 China's resurgent carmakers accelerate out of coronavirus crisis … straight into semiconductor components speed bump
A wide range of companies might have to cut or even halt production because of a chips delivery bottleneck
Situation is critical, as demand has risen due to the full-speed recovery of the Chinese market, Volkswagen says
Chinese carmakers have fallen victims to the coronavirus pandemic despite months of strong sales – they are facing a shortage of chips that are used in manufacturing as well as automobiles' electronic systems.
Lockdowns in Europe have disrupted the production of chips, a key component that China-based carmakers and car part suppliers need to maintain operations, according to three industry officials.
China's car market, the world's largest,
emerged from the pandemic
buoyed by the release of pent-up demand. Sales in October rose 8 per cent year on year to 1.99 million units, climbing for a fourth consecutive month. The sector beat a bearish forecast by global consultancy McKinsey, which said in April that demand would decline further and would decrease by up to 27 per cent for the whole of 2020.
But the sector is now feeling the pinch, as a wide range of companies might have to cut or even halt production in the coming months, because of a semiconductor components delivery bottleneck, said Peter Chen, an engineer with car parts maker TRW.
"The strong rebound in China's automotive market ushered in a surge in orders for chips during this year's second half. But the chip companies, mainly in Europe, have been unable to churn out enough products to meet this demand," he said.
Global powerhouses that have joint ventures in China, such as chip makers Continental and Bosch and German carmaker Volkswagen, said recently that a short supply of chips could last into 2021 and that this could lead to price hikes.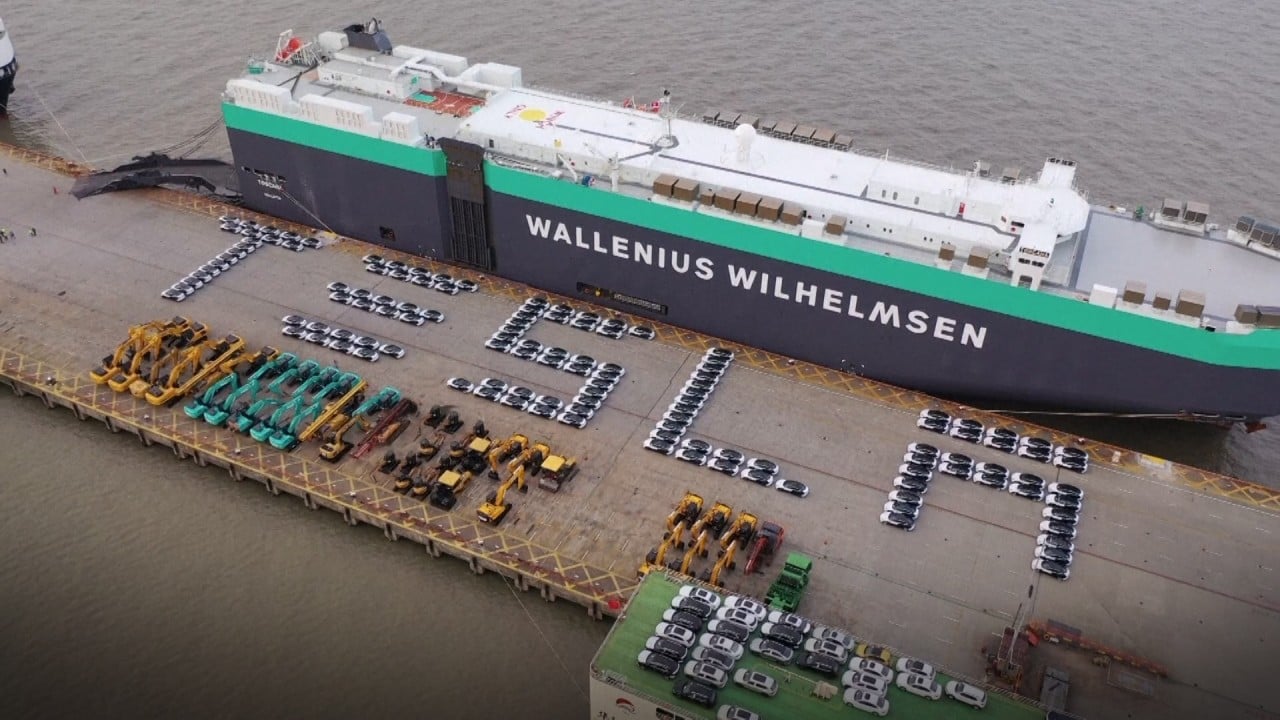 01:16
Tesla exports first China-made cars to Europe with shipment of 7,000 Model 3 electric sedans
Tesla exports first China-made cars to Europe with shipment of 7,000 Model 3 electric sedans
A senior manager with Continental, who spoke on condition of anonymity, said a shortage of chips would lead to a reduction in production volumes, dragging down the total number of cars delivered in China.
Volkswagen too said overall production could be interrupted because of disruption in the supply of chips. "This has led to a potential interruption in automotive production, with the situation getting more critical as demand has risen due to the full-speed recovery of the Chinese market," the German carmaker said on Friday.
Chip makers that are key to China's car industry include Germany's Infineon Technologies, Dutch firm NXP Semiconductors, Texas Instruments of the US and Japan's Renesas Electronics. NXP recently told customers that it would raise prices for all products owing to a significant increase in costs of materials and a severe shortage of chips, according to a letter seen by the South China Morning Post.
Rapid growth in the
new energy vehicles
(NEVs) sector could also worsen China's chips shortage. Such vehicles contain more semiconductors and could drive up demand for chips used in automobile manufacturing, because of an increase in numbers.
Beijing has been encouraging the use of NEVs, which will fire up the sales of pure electric and plug-in hybrid vehicles. Such cars are expected to account for 20 per cent of the market by 2025 from less than 5 per cent last year, Nick Lai, a JPMorgan analyst, said in a research note in October.
The deliveries of new NEVs are likely to hit 3 million in 2025, more than doubling last year's 1.2 million, according to a consensus forecast by industry officials.
This article appeared in the South China Morning Post print edition as: Chip shortage dents Chinese carmakers