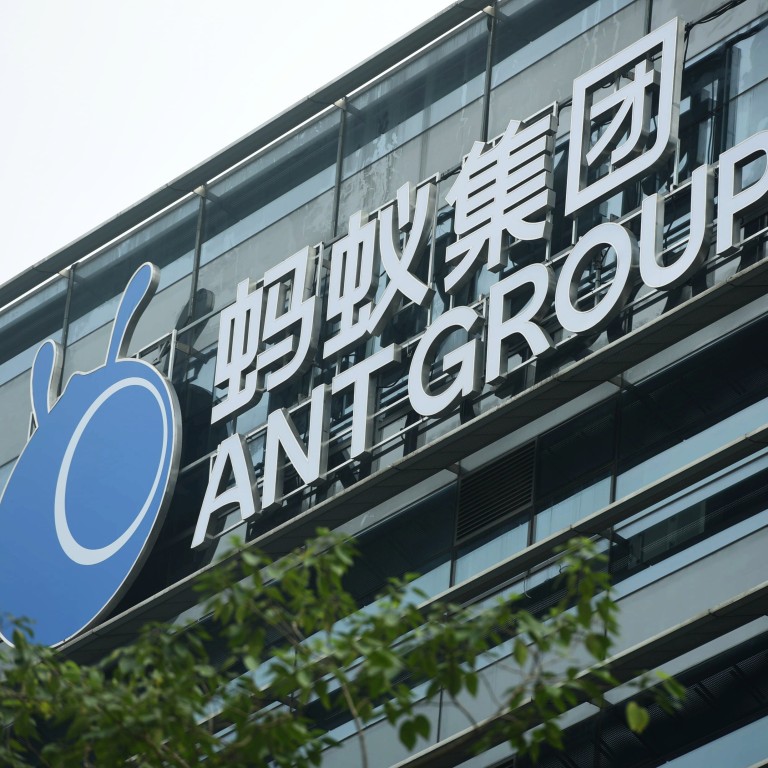 China orders Ant Group to rein in unfettered expansion as regulators put up fences around financial risks
Ant ignored regulatory requirements, engaged in regulatory arbitrage and squeezed peers by using its market-leading status, says Pan Gongsheng, the deputy governor of China's central bank
Rectification an opportunity for Ant to 'strengthen the foundation for our business to grow with full compliance'
Ant Group, the
world's largest fintech company
, has been instructed to rein in the influence of technology on its financial services as China's financial regulators ring fence the industry to prevent uncontrolled growth in the industry from leading to financial risks.
Ant must return to its origins in online payments and prohibit irregular competition, protect customers' privacy in operating its personal credit rating business, establish a financial holding company to manage its businesses, rectify any irregularities in its insurance, wealth management and credit businesses, and run its asset-backed securities business in accordance with regulations, the
People's Bank of China's
deputy governor Pan Gongsheng said in a statement on Sunday.
Delivered in the form of answers to questions from the media, the statement underlined the fintech giant's failure to meet regulatory requirements and its monopolistic behaviour. It also outlined the requirements that the company must now meet as soon as possible, including the creation of a revamp plan and an implementation timetable.
"Ant needs to return to its roots of [electronic] payments," Pan said, laying out the company's first regulatory requirement. He was speaking on behalf of China's major financial regulators, including the People's Bank of China, the China Banking and Insurance Regulatory Commission, the China Securities Regulatory Commission (CSRC) and the State Administration of Foreign Exchange.
Ant ignored regulatory requirements, engaged in regulatory arbitrage and squeezed peers by using its market-leading status, he added.
Ant's highly anticipated dual
initial public offering was halted in early November
, and Beijing has since stepped up its regulation of the country's internet and technology sectors. This month, the Politburo, the Communist Party's top decision-making body, vowed to step up its antitrust efforts and prevent "disorderly capital expansion".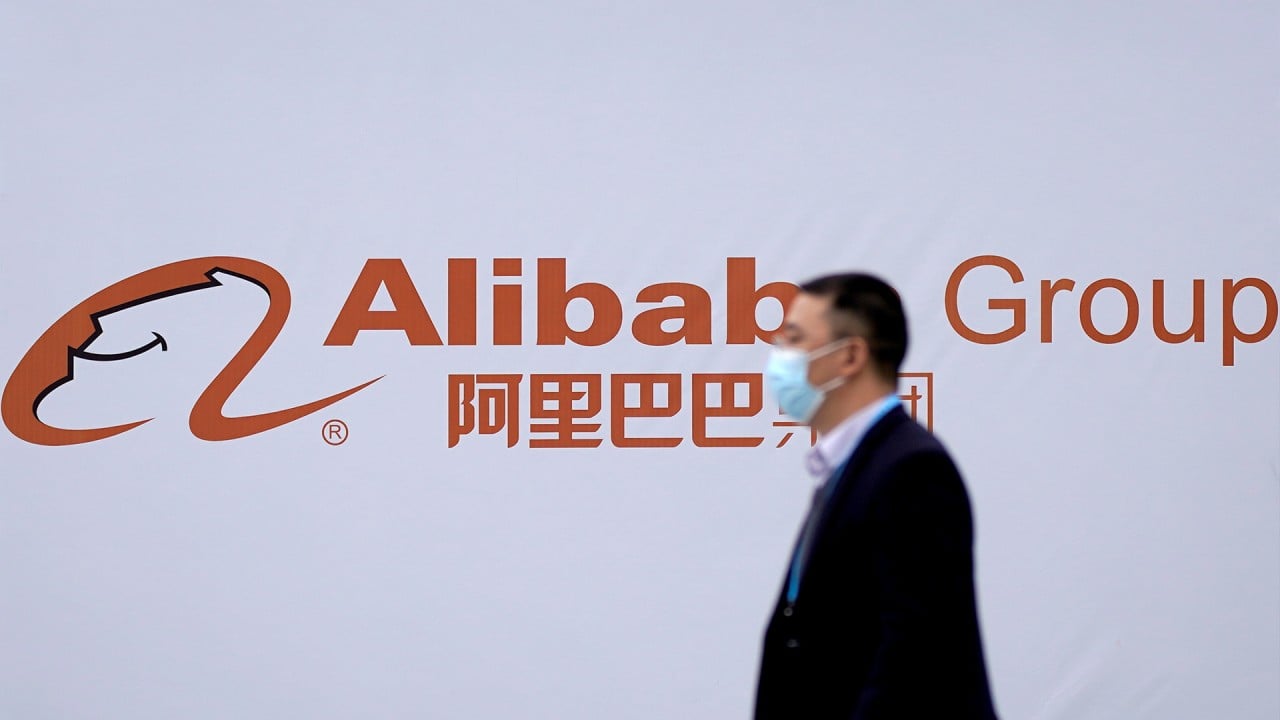 01:26
China kicks off antitrust probes into Alibaba over alleged monopolistic practices
China kicks off antitrust probes into Alibaba over alleged monopolistic practices
The ring fence around Ant's fintech business is part of an overall move against the twin pillars of
Alibaba Group Holdings
' sprawling internet business – Alibaba's e-commerce platform and affiliate Ant's fintech business. Alibaba owns
South China Morning Post
.
On Sunday, Pan also pointed out the flaws in Ant's corporate management system, and that the company had hurt consumers' legal interests, which had led to complaints being filed.
"Ant will establish a rectification working group and fully implement requirements raised at the meeting to bring into line the operation and development of our financial related businesses," the company said in a statement on Sunday. "We will enlarge the scope and magnitude of opening up for win-win collaboration, review and rectify our work in consumer rights protection, and comprehensively improve our business compliance and sense of social responsibility. Ant will make its rectification plan and working timetable in a timely manner and seek regulators' guidance in the process."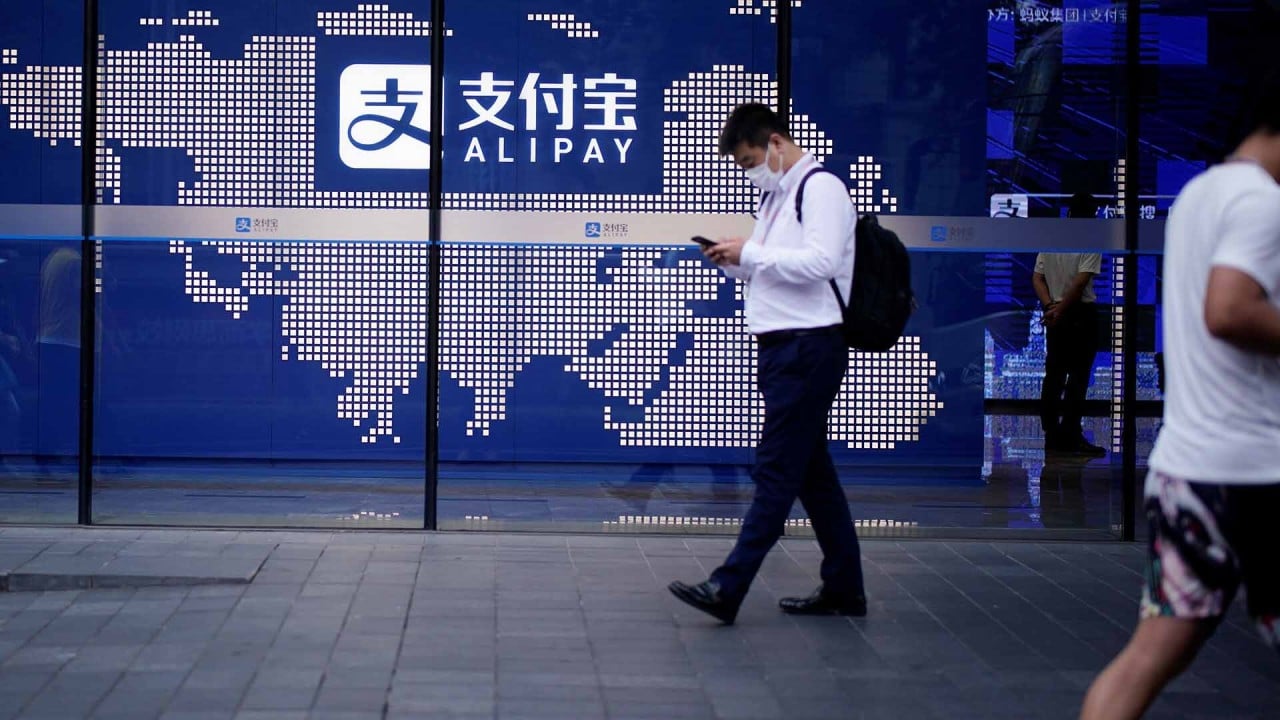 03:04
What is Jack Ma's Ant Group and how does it make money?
What is Jack Ma's Ant Group and how does it make money?
Ant started out in 2004 as the payments processing arm of Alibaba, China's largest e-commerce platform. Since then it has morphed into a services and technology provider. It made the bulk of its revenue from selling services in wealth management, micro financing and insurance companies in the financial year ended March.
Alipay, the payments platform Ant operates, and its partners have amassed 1.3 billion annual active users globally. In China, Alipay has created a duopoly in payments, alongside arch-rival Tencent Holdings that owns social media network WeChat and its integrated payments provider WeChat Pay.
WeChat Pay also has around 1 billion users, while Palo Alto-based payments firm PayPal has about 346 million users globally and a market capitalisation of US$226 billion as of Thursday.
The latest salvo against Ant could further hinder its IPO. Fang Xinghai, the CSRC's vice-chairman, said last month that the resumption of its listing would
depend on how it adapted
to Beijing's new rules for fintech.
The regulators said on Sunday that they required Ant to enhance the transparency of transactions on its platform, to prevent illegal competition, obtain the necessary permits for its individual credit service, and to protect personal data privacy. They also required that the company establish a financial holding company to ensure it has sufficient capital, and that connected transactions were conducted legally. They said they wanted Ant to revamp its businesses such as loans, insurance and wealth management, and strengthen the management of its securities related institutions.
"Ant needs to fully be aware of the seriousness and necessity of the revamp, and as soon as possible, create [a] revamp plan and implementation timetable based on regulatory requirements," Pan said. He added that, at the same time, the company had to function normally to ensure the continuity and quality of its financial services.
Beijing will continue to encourage financial technology companies within the bounds of the law, Pan added. He also stressed that the central government will continue to clamp down on illegal behaviour and regulate all financial activities.
"We appreciate financial regulators' guidance and help. The rectification is an opportunity for Ant to strengthen the foundation for our business to grow with full compliance, and to continue focusing on innovating for social good and serving small businesses," Ant said on Sunday.
This article appeared in the South China Morning Post print edition as: Ant ordered to return to roots as regulators seek to rein in expansion