Tesla
Get more with myNEWS
A personalised news feed of stories that matter to you
Learn more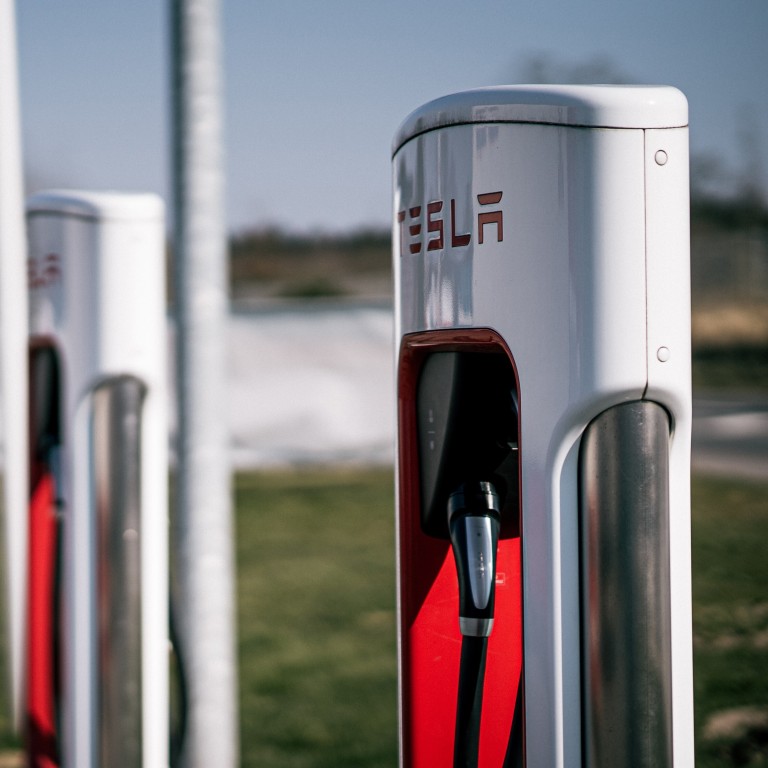 Tesla starts V3 supercharger production at new Shanghai factory
Tesla's new supercharger factory in Shanghai will churn out 10,000 charging stations a year
An expanded charging network will spur sales of Tesla cars in China, analyst says
Tesla has started production on its V3 superchargers at its Shanghai factory, its China Charging Team said on its Weibo blog.
The Palo Alto, California-based electric carmaker says a 15-minute charge by a supercharger can add 250km to its cars' driving range. The supercharger was launched last year and was initially being manufactured at Tesla's Gigafactory in New York.
The company's supercharger factory in Shanghai, built next to its Gigafactory 3 in the Lingang free-trade zone, will churn out 10,000 charging stations a year.
"Production in China will not only widen the use of the world's top charging equipment in the country, but also contribute to the upgrading of China's overall charging infrastructure," Tesla China Charging Team said in its blog.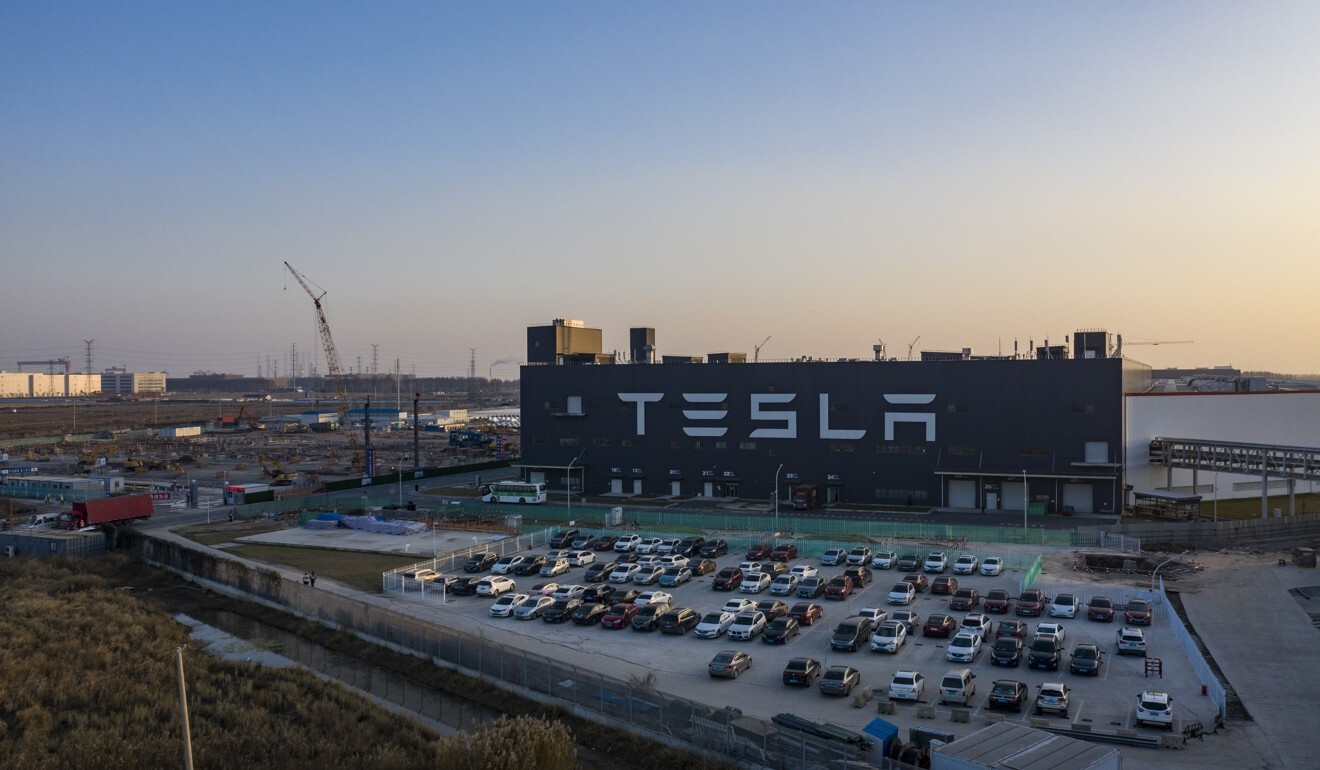 The superchargers are expected to boost Tesla in China, the world's largest electric vehicle (EV) market. The company recorded buoyant growth last year – it began delivering its made-in-Shanghai Model 3s in January, and these cars dominated the mainland's premium EVs segment with about 140,000 units delivered.
"An expanded charging network will spur sales of its cars, as consumers feel more confident in driving Tesla models," said Gao Shen, an independent analyst focusing on manufacturing in Shanghai. "The quick pace of construction of the plant shows that Tesla is prepared to ramp up production to meet the surging demand here."
The 5,000 square metre facility was built at a cost of 42 million yuan (US$6.5 million). The project was launched in August last year and Tesla completed the construction in less than six months. Production of the superchargers started on Wednesday.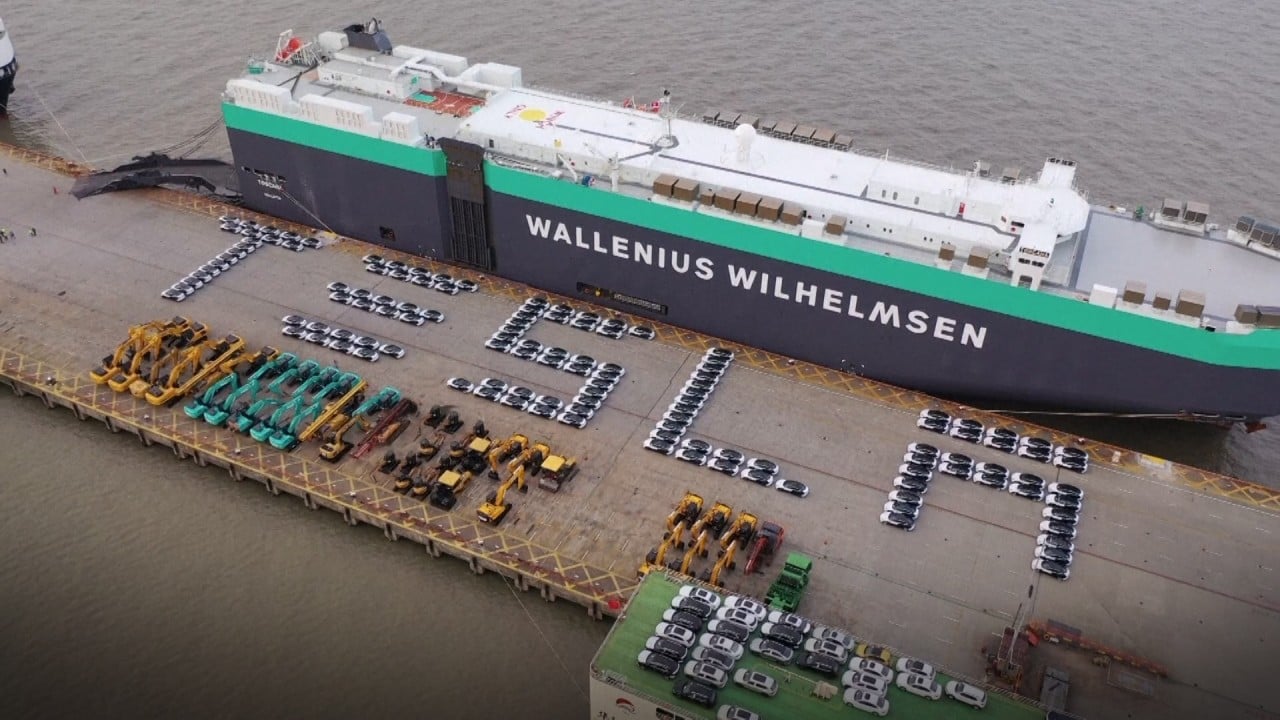 01:16
Tesla exports first China-made cars to Europe with shipment of 7,000 Model 3 electric sedans
Tesla exports first China-made cars to Europe with shipment of 7,000 Model 3 electric sedans
Tesla currently operates 730 supercharging stations in China, and has installed 20,000 chargers at more than 2,000 charging stations worldwide.
Gigafactory 3 is Tesla's first plant outside the United States. On New Year's Day this year, it launched the Model Y, its second model manufactured in Shanghai. The new model has drawn a massive number of orders, and some buyers will have to wait until the second quarter for their cars to be delivered.
Under Beijing's "Made in China 2025" master plan, 20 per cent of all new cars hitting China's streets by 2025 will be new energy vehicles (NEVs). This will translate into an addition of more than 4 million such cars by then. More than a million NEVs were delivered in China last year, an increase of 12 per cent over 2019, after Tesla and its Chinese rivals managed to convince mainland consumers of their performance despite a slowing economy.