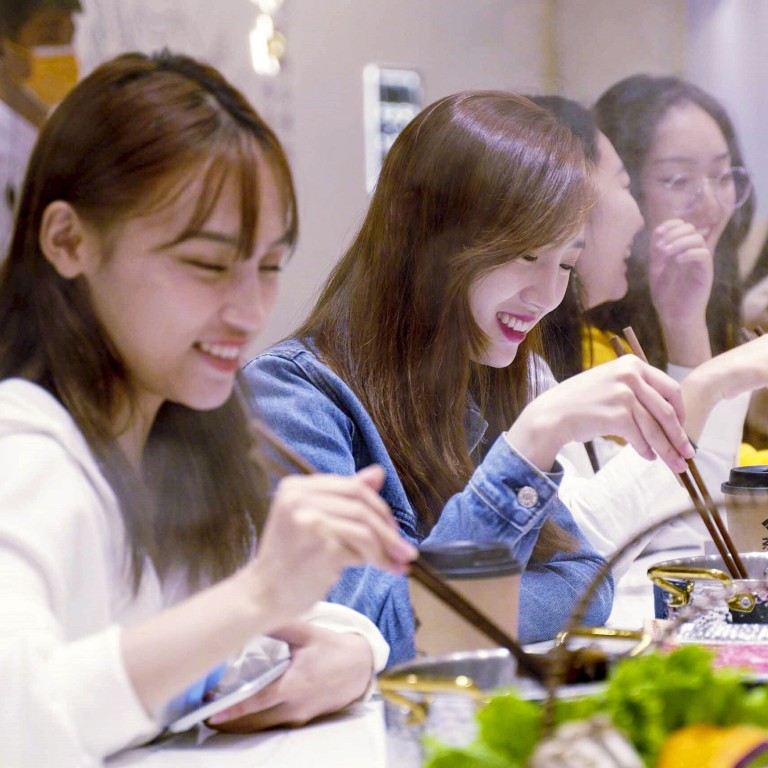 Hotpot chain Xiabuxiabu plans to transform into a fresh food delivery platform in case of virus surge during Lunar New Year
Hong Kong-listed Xiabuxiabu hotpot chain plans to convert its over 1,000 mainland outlets into a grocery delivery service in case of further outbreaks
The company also plans to opens 100 new outlets this year, including its first overseas branches in Thailand, Singapore and Malaysia
Hotpot restaurant operator Xiabuxiabu is not going to let the pandemic get in its way. The company has formulated a strategy that will transform it into a fresh food delivery company in a "worst-case scenario", and it remains on track to open another 100 outlets this year, including a few overseas.
In case of any eventuality, especially during the
Lunar New Year
, the Beijing-based catering company has a contingency plan to turn over 1,000 outlets, most of which are situated close to residential areas, into a grocery delivery service. The company said it would use its waiters and chefs to sort, pack and deliver the fresh vegetables and meat ordered for its hotpot restaurants.
"We are not scared of the pandemic because we are prepared to face any unforeseen circumstances," said Zhao Yi, CEO of Hong Kong-listed Xiabuxiabu Catering Management China Holdings.
"In the event of a worst-case scenario, if everything shuts down again [because of lockdowns], all our restaurants can quickly turn into [a convenience store like] 7-Eleven or Dingdong Maicai, the fresh vegetable e-commerce platform, allowing us to serve consumers fresh meat and vegetables prepared for our hotpot."
03:31
Chinese hotpot restaurant chain adapts as coronavirus fears push communal meals off the menu
Chinese hotpot restaurant chain adapts as coronavirus fears push communal meals off the menu
On January 20, China reported 144 new cases, the biggest daily increase since July, as new infections in the northern province of Hebei near the capital Beijing continued to rise. The wave of new cases is raising serious concern among Chinese officials as the customary Spring Festival travel rush draws closer. The authorities have encouraged people not to travel and gather with relatives, but to stay where they now live and work, to reduce the movement of people.
Last year, when China implemented stringent lockdowns during the Lunar New Year to contain the pandemic, the restaurant sector was among the worst hit industries.
"What we learned in the past year is that you always need a plan B and to respond quickly as the world is changing fast," said Zhao.
The company is also pushing ahead with its expansion plan to launch 100 outlets this year, which will include its first overseas outlets in Thailand, Singapore and Malaysia. To appeal to free spending millennials, the company is introducing new decor for the restaurants, abandoning its dark orange interiors for the first time since its founding in 1998.
"In our new stores, everything, from wall to sofa, from table to cutlery, will be in white and light grey. The so-called Instagram-style is to cater to the millennials and Generation Z – our new target consumers," she said.
As of June last year, Xiabuxiabu ranked as the largest hotpot chain on the mainland with 1,010 outlets, followed closely by Hong Kong-listed
Haidilao
with 935 outlets, according to their financial reports.
However, it faces increasing competition from hotpot chains like
Xiaolongkan
, Dalongyi and Diantaixiang, which have emerged from Sichuan province in the past few years.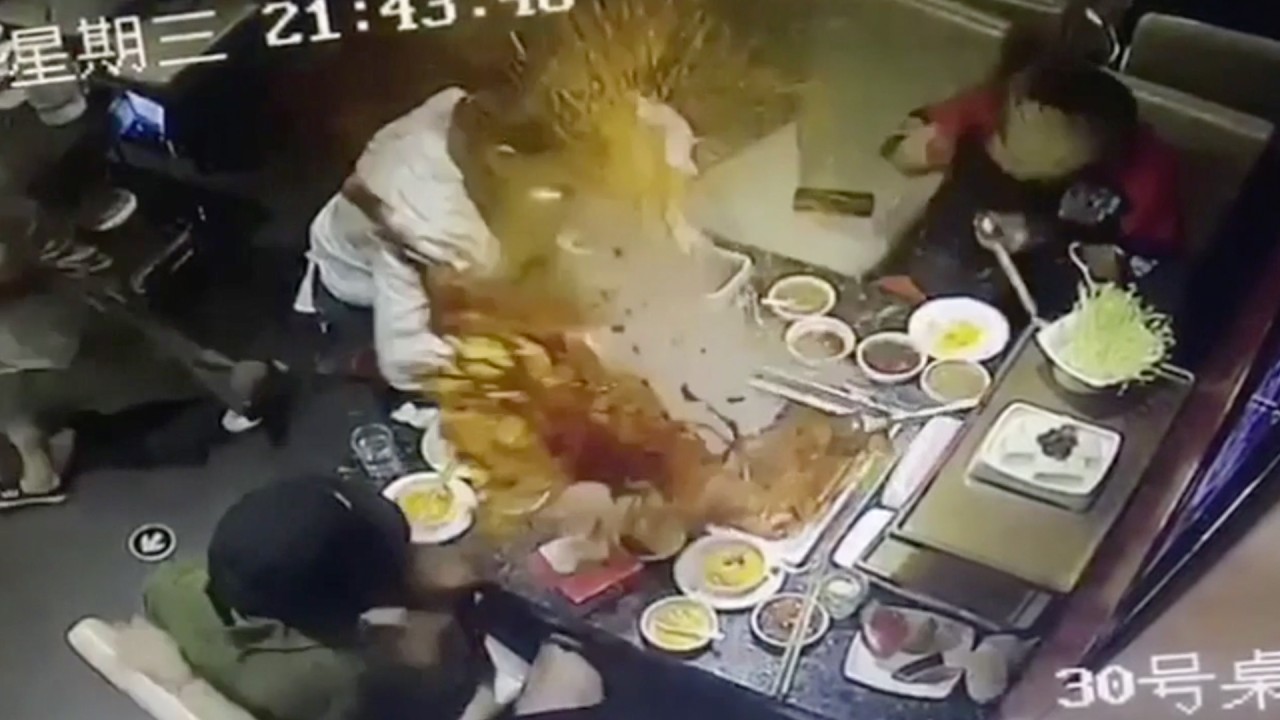 01:00
Hotpot explodes when waitress tries to take lighter out
Hotpot explodes when waitress tries to take lighter out
In China, hotpot accounts for 17.5 per cent of the 4 trillion yuan (US$578 billion) dining sector, making it the largest segment in formal dining, according to a report by consulting firm iiMedia Research. There were some 516,000 hotpot restaurants in the country in 2019, estimates from China's on-demand service platform Meituan showed, with the figure likely to reach 900,000 by 2022.
"The hotpot restaurants can only make their mark if they can accurately position themselves in a specific niche market," said Dai Jiaxian, an analyst from Citic Securities.
Hotpot is a communal dining experience where large groups of friends and family cook plates of meat and vegetables in a soup at the centre of their table. But concerns that sharing food and gathering in confined spaces is helping to spread the coronavirus have affected the segment.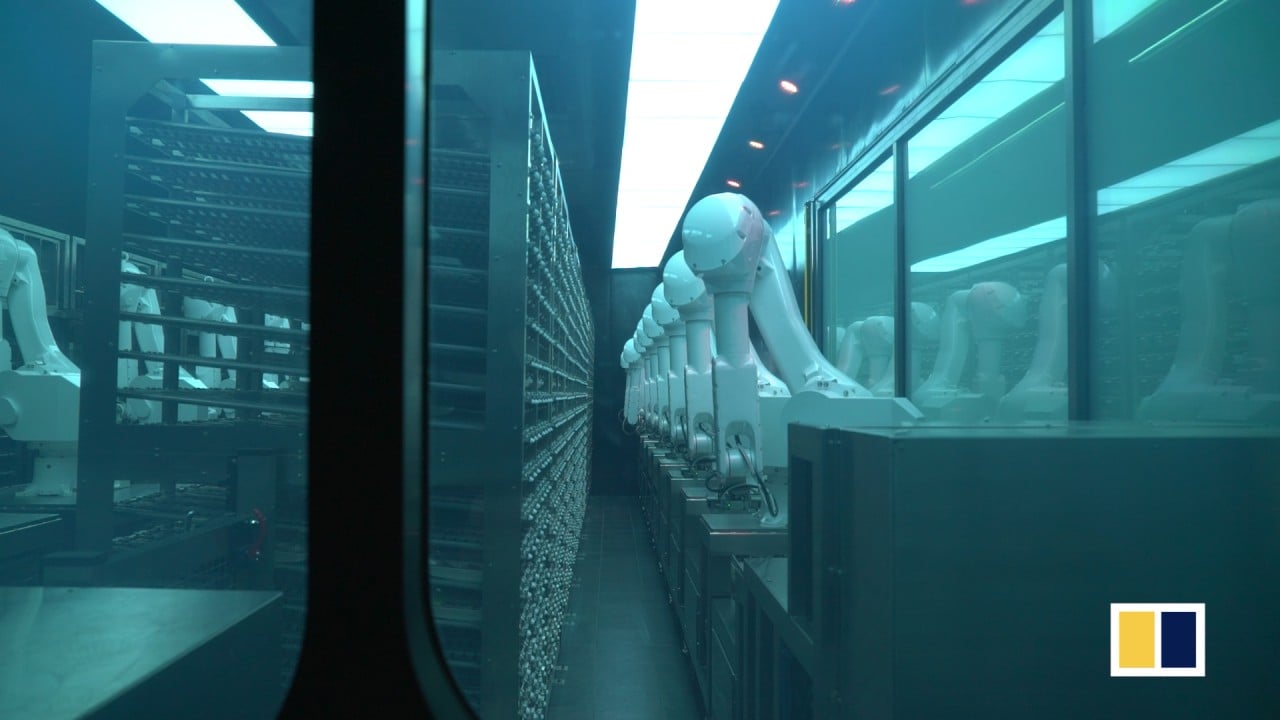 01:49
Inside China's first AI hot pot restaurant
Inside China's first AI hot pot restaurant
"We believe 'one person, one pot' to be the future," said Zhao, adding that this will help the company "target young spenders who like to pay for small portions and enjoy a healthy lifestyle".
Xiabuxiabu reported a loss of 252.1 million yuan for the first half of 2020 compared to a profit of 162.2 million yuan a year earlier, but it has seen an improvement as the year progressed, with revenues returning to 95 per cent of pre-pandemic levels by October. Zhao said the company was likely to post a profit this year if the pandemic remains under control.
"The pandemic is a monster wreaking havoc on the industry. Only the nimblest will survive," Zhao said.