Energy
Get more with myNEWS
A personalised news feed of stories that matter to you
Learn more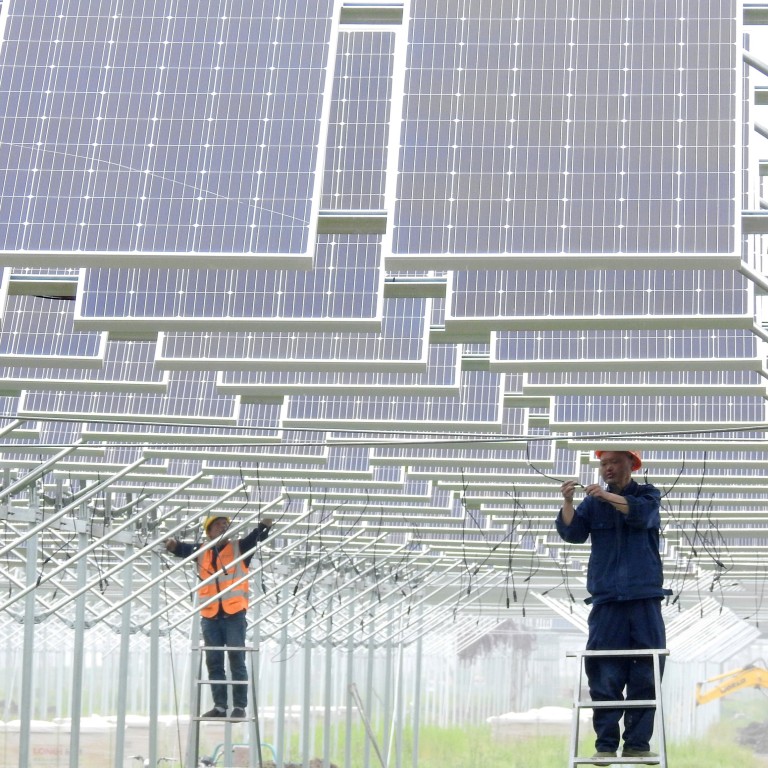 As China moves to reduce subsidy load, uncertainties mount for country's wind and solar energy sector
The subsidies in arrears Beijing owes wind and solar developers amounted to 300 billion yuan last year, and could rise to as much as 550 billion yuan between 2027 and 2030, before falling rapidly
NEA proposal on handout cuts surprises investors, who have dumped shares of wind and solar farm developers and equipment producers
Beijing has proposed a new regulatory regime that will reduce its subsidy load, which has been mounting for years, but will also make wind and solar less profitable for developers.
According to a circular issued by the National Energy Administration (NEA) dated February 26, to ensure new projects will be connected to
power grids
, companies developing wind and solar farms must either accept a haircut on subsidies owed to them on projects that are in operation, or enter into competitive bidding for newly-created "guaranteed grid connection quotas" for new projects. The companies have until Monday to submit their comments.
The subsidies in arrears Beijing owes these companies amounted to 300 billion yuan (US$46.4 billion)
last year
, and are likely to reach a peak of 450 billion yuan to 550 billion yuan between 2027 and 2030, before falling rapidly, said Lucas Zhang Liutong, director of Hong Kong-based consultancy WaterRock Energy Economics. These arrears are the result of a record number of projects and Beijing's reluctance to pass on cost to consumers through surcharges on power bills amid an economic slowdown in recent years.
The proposed system will create huge uncertainties for developers, as project terms and bidding rules are unknown and will vary by province, said an investor relations manager at a Hong Kong-listed company, who asked not to be named.
Beijing has previously said no subsidies will be granted for new onshore projects from this year onwards, as generating costs have fallen to levels close to those of coal-fired power plants.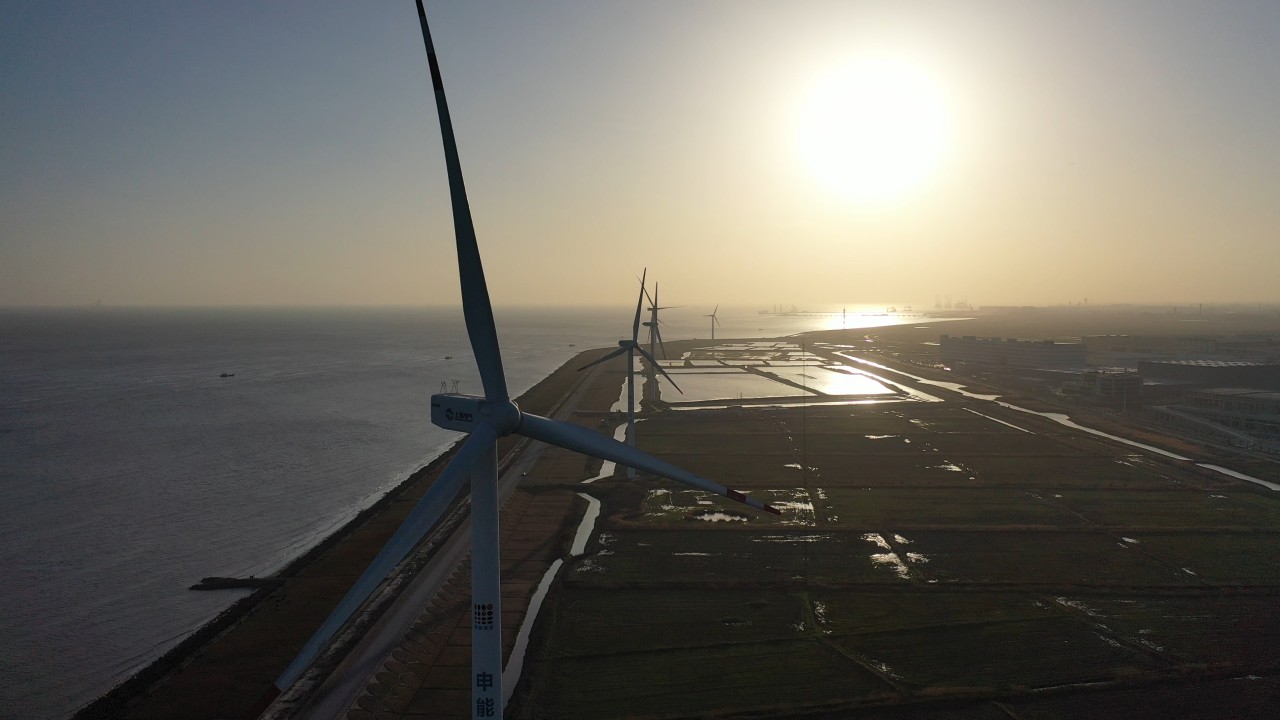 03:26
Two sessions: How China's environmental policies are giving a boost to green industries
Two sessions: How China's environmental policies are giving a boost to green industries
The proposal came as a surprise to investors, who have dumped shares of
wind
and solar farm developers and equipment producers. China Longyuan Power Group, the country's largest wind farms developer, fell 14.6 per cent to HK$9.07 on Thursday, after plunging 13.7 per cent on Wednesday. Xinjiang Goldwind Science & Technology, China's largest wind turbine producer, tumbled 12.1 per cent to HK$14.9 on Thursday.
"[The proposed system] will have a negative effect on existing projects' returns, result in potential writing-off of subsidy receivables, and a rise in interest costs on outstanding loans," said Daiwa Capital Markets analyst Dennis Ip.
According to the NEA circular, Beijing continues to support the growth and "quality" development of wind and solar projects, and a market-based mechanism for grid connections quotas will be introduced to facilitate this. Power tariffs will be part of the bidding.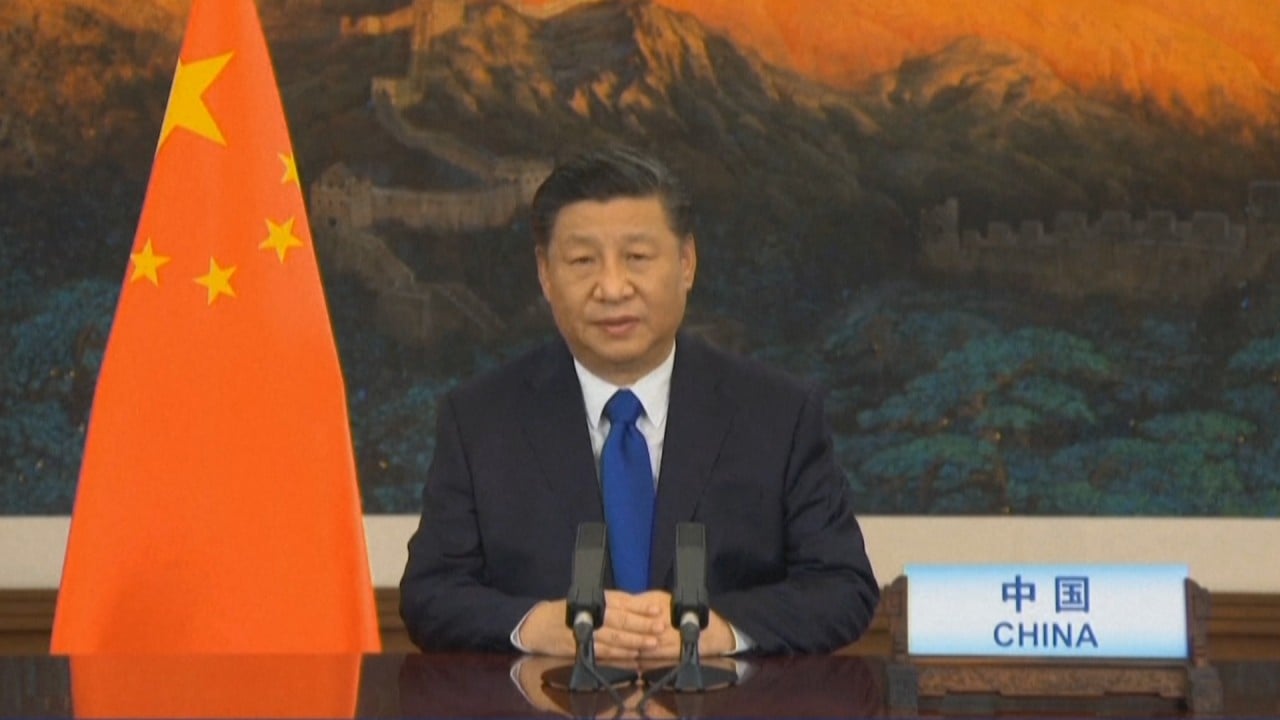 01:24
China to reduce carbon emissions by over 65 per cent, Xi Jinping says
China to reduce carbon emissions by over 65 per cent, Xi Jinping says
The proposed quota system will be administered by provincial governments, based on renewable energy consumption targets to be handed down from Beijing. These governments will be responsible for designing their own bidding systems, which may see developers invest in or pay for energy storage and peak power demand shaving infrastructure to facilitate the absorption of intermittent wind and solar energy.
At least a third of each province's quotas must be given to developers that agree to haircuts to subsidies in arrears, with the rest allocated to new projects based on competitive bidding.
"My main worry is that some provincial governments will design regimes to try to squeeze developers' profits," said WaterRock's Zhang.
Even when Beijing was in charge, some provinces demanded wind and solar power prices be lower than coal-fired energy's, or that developers pay for the construction of energy storage systems, Zhang said. He added that state-owned firms were still likely to bid to meet carbon reduction goals, despite lower prospective returns.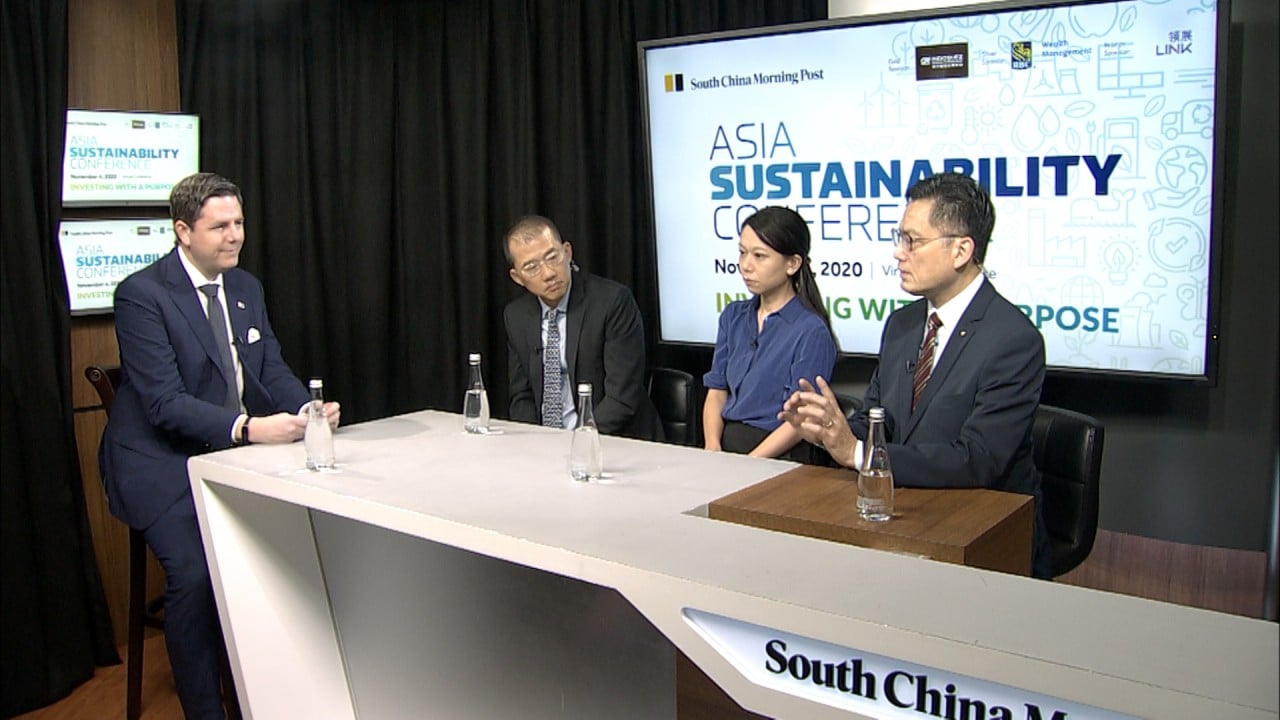 39:35
Sustainability: Green bonds to help drive China's push towards carbon neutrality
Sustainability: Green bonds to help drive China's push towards carbon neutrality
The NEA proposal comes days ahead of the expected publication by Beijing of a new five-year economic plan for 2021-25, which is likely to include clean energy projects development goals.
Chinese President Xi Jinping said in December that the country would see the capacity to generate electricity from wind and the sun nearly triple to more than 1,200 gigawatts (GW) by 2030, which would help boost the share of non-fossil fuels in primary energy consumption to 25 per cent, from a previous commitment of 20 per cent.
He also pledged in September that China's carbon emissions will peak before 2030, and that it will become a
carbon-neutral society
by 2060.
Developers should expect further pressure to lower tariffs, which will spur further efforts to reduce project costs, said Frank Haugwitz, founder of the Asia Europe Clean Energy (Solar) Advisory, who expects Beijing's 2030 targets will be met.