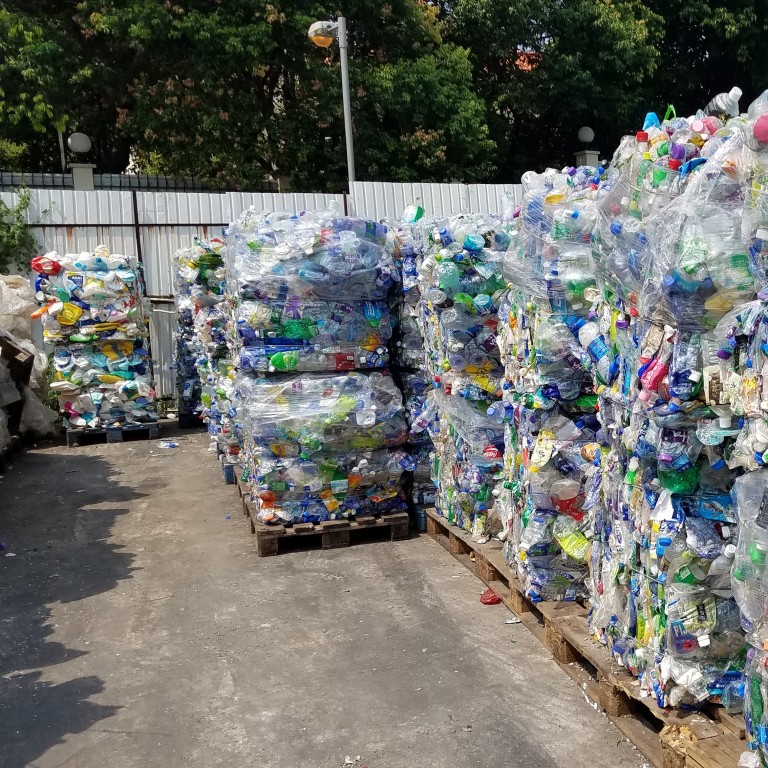 New Hong Kong recycling plant a timely boost for 'closed loop' waste management, carbon-neutrality goals
Can recycle almost all PET bottles that Hong Kong produces, plus a large proportion of HDPE, New Life executive says
Plant has sealed a three-year partnership with P&G and Watsons Hong Kong for supply of plastic waste
The opening of Hong Kong's first advanced plastic recycling plant mid-this year could kick-start a "closed loop" of turning household resin waste into recycled material, in line with the government's waste blueprint.
New Life Plastics will process up to 100 tonnes of plastic waste a day, and turn it into secondary raw material to be reused in the manufacture of new resin products. It is a joint venture between Swire Coca Cola, Baguio Waste Management & Recycling and Alba, a German recycling giant.
"We have the capacity to manage virtually all PET [polyethylene terephthalate] bottles that Hong Kong produces, plus a large proportion of HDPE [high-density polythene]," said Nigel Mattravers, joint venture representative of New Life.
The New Life plant is significant because Hong Kong's 2035 waste management blueprint, released last month, calls for circularity to better manage waste. The blueprint advocates a shift from the current "take, make, dispose" linear model to a closed loop that minimises waste and reuses resources.
Shifting to a circular economy could halve carbon dioxide emissions by 2030, according to the Ellen MacArthur Foundation. It was consistent with Hong Kong's goal of carbon-neutrality by 2050. Circularity will also bring material cost savings – up to US$700 billion a year globally for fast-moving consumer goods, for instance.
New Life could plug the gaps in this circularity. And even though it has yet to start operating, it has secured some major partners, who will supply plastic waste to its 6,500 square metre recycling plant in Tuen Mun's EcoPark.
PET is the most common material used in soft drink bottles, while HDPE is used to produce more long-lasting items, such as shampoo and detergent containers.
The New Life facility has sealed a three-year partnership with P&G and Watsons Hong Kong, which launched a citywide recycling campaign last week. In the first year, the campaign hopes to recycle 110,000 plastic personal care bottles, a target that could rise to 210,000 in 2023.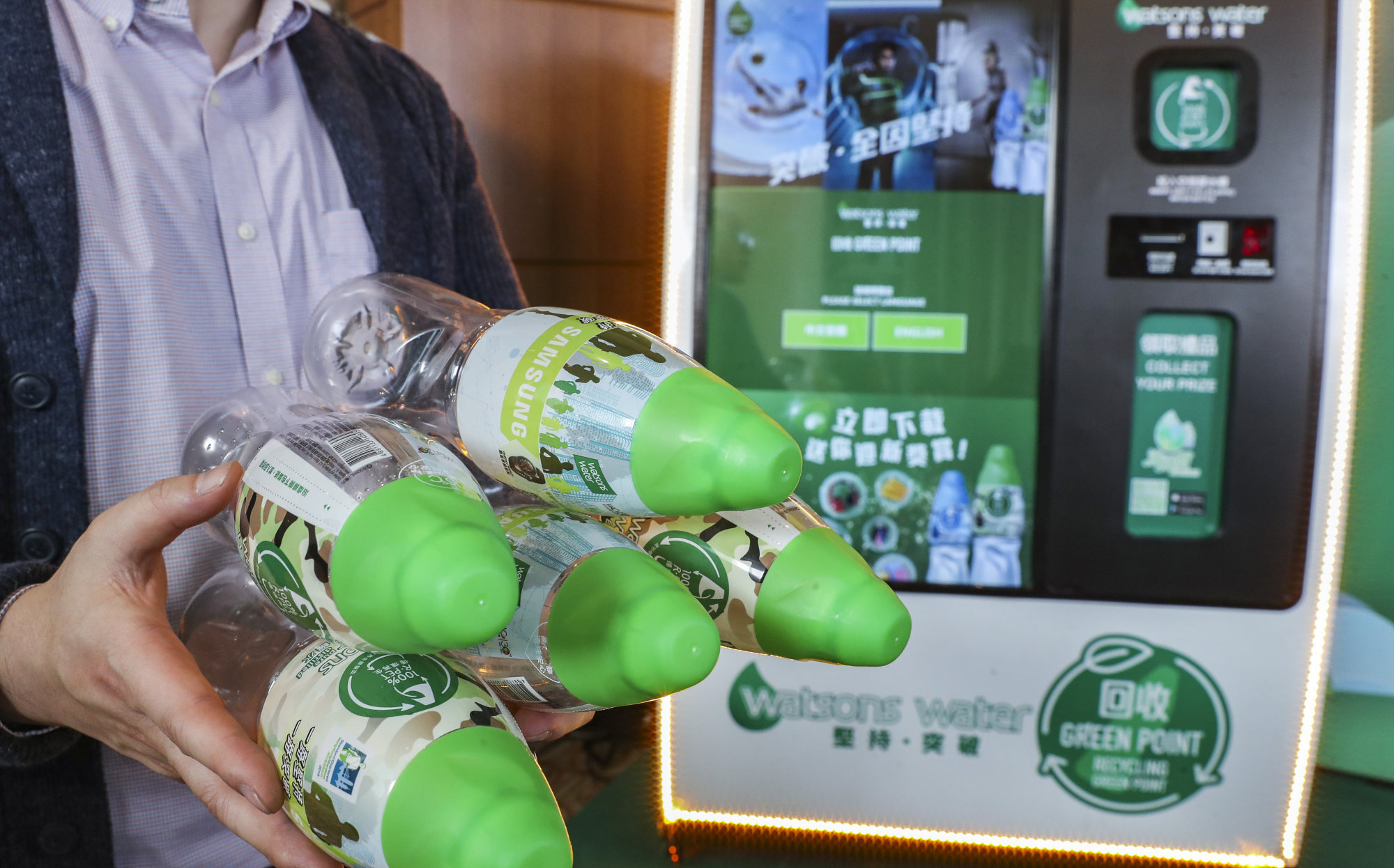 Consumers can return personal care plastic bottles of any brand to Watsons' 230 stores across the city. And from now till May 31, they can exchange these for rewards – for instance, five shampoo or conditioner bottles can be exchanged for a HK$5 (64 US cents) P&G haircare e-coupon, or a HK$5 voucher for Watsons's own brand of toilet paper.
"Sustainability is a high priority for our group. If we do not act now and continue disposing bottles instead of recycling them, they will fill up Hong Kong's landfills," Samuel Lee, the managing director of Watsons Hong Kong, said in an interview to the Post.
The recycling campaign is hardly the first that Hong Kong has seen, but the availability of reliable partners today to close the loop is far stronger compared to five years ago, said Michael Yates, senior vice-president and managing director of P&G Hong Kong and Taiwan.
"When we look at Hong Kong, we see the big challenge of developing capabilities and support for a closed-loop recycling programme," he told the Post.
"It is important for us to nurture companies like New Life Plastics and The Loops, to help them succeed and make the market for recyclable materials even bigger," Yates added.
The Loops Hong Kong is a local recycling service provider that P&G and Watsons have partnered with, whose role includes the primary sorting of personal care bottles and their delivery to the recycling plant.
At New Life, the plastic waste will be processed into raw materials, which can be sold and used in the manufacture of PET and HDPE products. But Hong Kong's demand for remanufacturing remained low, said New Life's Mattravers. The recycled PET will be sold principally in Europe, while the processed HDPE will remain in the Asia-Pacific market, he added.
Making plastic products from recycled plastics could eventually become cheaper than from virgin plastics. "It is supply and demand. The more recycled products are available, the lower the costs. Therefore, it will be used in manufacturing more going forward," P&G's Yates said.