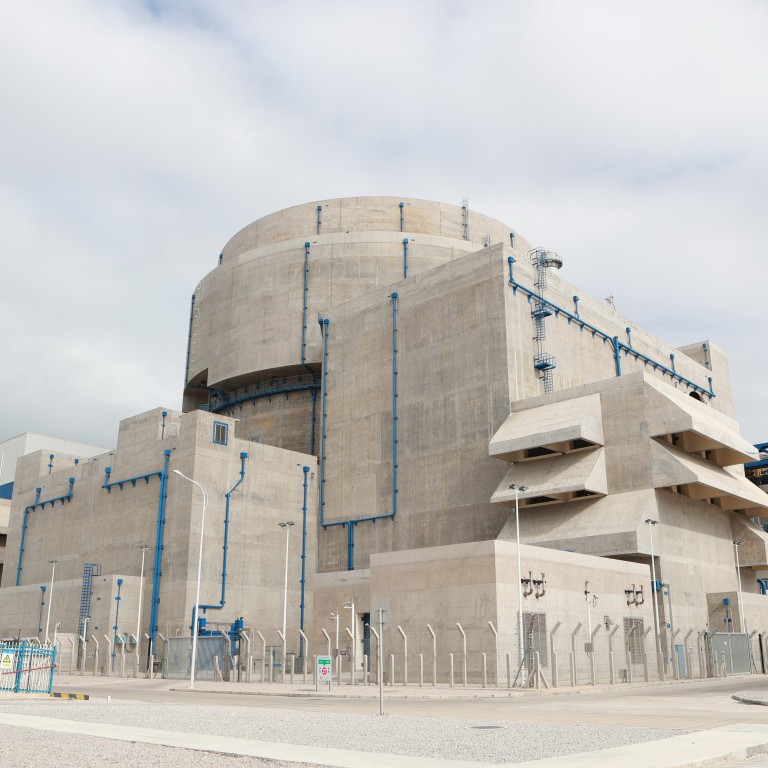 Success of nuclear reactor Hualong One suggests it can compete with wind and solar to drive China's decarbonisation
With the first Hualong reactor delivered on schedule, the costs have come down, says Xiamen University's Lin Boqiang
China has a clear advantage over European rivals in the sector
Nuclear power has the potential to compete with wind and solar farms in China in the long term, energy experts said, as the segment's notoriously high construction costs come down.
Nuclear power's future in the country will depend on whether the recent on-time construction of the first China-designed third-generation
Hualong One
reactor can be sustained in future projects, and whether it can establish a good safety record, they said.
"The high costs of the world's initial few third-generation nuclear plants were due to construction delays related to supply chain challenges, which is understandable," said Lin Boqiang, dean of Xiamen University's China Institute for Studies in Energy Policy. "With the first Hualong reactor delivered on schedule, the costs have come down, and if more plants can be delivered within the 62-month completion schedule, the costs will be acceptable and competitive."
Hualong One's on-time delivery is significant because nuclear power, which contributed 4.8 per cent to China's total power output last year, has grown much slower than wind and solar power. Its production rose by 5 per cent last year, trailing the 16 per cent recorded by wind and solar energy. It was, however, ahead of coal and gas-fired electricity's 2.5 per cent.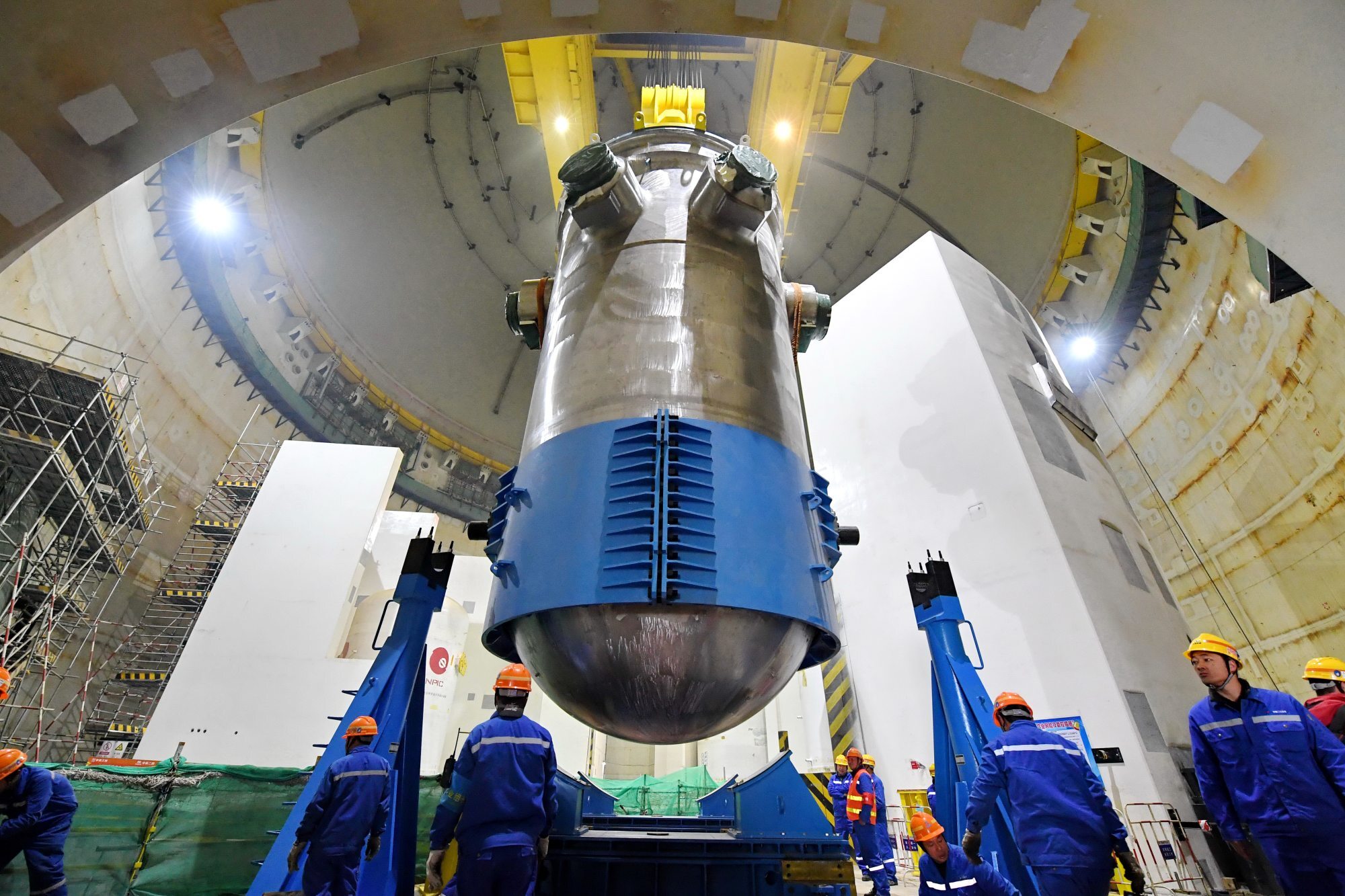 Thanks to falling equipment costs and subsidies,
wind and solar project installations
have grown rapidly and together made up 9.5 per cent of China's total electricity output last year. This number could rise to 26 per cent by 2030, and 63 per cent by 2060, much higher than nuclear power's 12 per cent, according to projections by Sanford Bernstein analysts published in a report this month.
The nuclear power segment will be hoping for similar success. While previous third-generation projects suffered major delays and cost blowouts, Hualong One entered commercial service as scheduled, in January this year. It will be replicated in several projects at home and abroad.
China is the first country globally to commercialise the so-called third-generation reactors, which incorporated extra safety features designed to avoid the kind of disaster suffered at Japan's Daiichi
Fukushima
plant a decade ago.
Four units were put into operations in 2018 and 2019 by CGN Power and China National Nuclear Power four to five years later than their original targets, resulting in tens of billions of yuan in extra costs. Two others developed by China Power Investment Corp went online in 2018 and 2019, as well.
A third-generation plant in Finland suffered from billions of euros in cost overruns, with commercial operations expected to start next year after more than 12 years of delays.
Another such facility in France will not start operating until at least 2023 – a decade behind its original target – and its construction costs might exceed its original budget by €9 billion, according to World Nuclear News.
China's uninterrupted construction of nuclear plants over the past three decades and its well-established supply chain mean it has a clear advantage over European firms, which have struggled to re-establish their supply chains after a two-decade hiatus from building reactors.
The country is aiming to have
net zero emissions by 2060
, where any residual carbon emission not already curtailed will be captured. 
Despite the safety and cost concerns, nuclear power's potential as a clean source of energy with high supply consistency should not be underestimated, said Pan Chin, chair professor of nuclear engineering at City University of Hong Kong. "Of course, cost is an issue. But if we can ensure nuclear power's safety and reduce nuclear wastes through technology improvement, we can broaden the public's acceptance of nuclear power and then its cost can be reduced," he said.
The fact that many nuclear plants' useful lives have been extended from 40 years to 60 years and are likely to rise to 80 years, will greatly lower their full-cycle energy production cost, he added.
Many countries are still undecided on whether to resume nuclear energy expansion due to safety concerns, said Xiamen University's Lin.
"At some point, we must make an assessment, whether climate change or nuclear power pose a greater threat to our safety," he said, adding that the intermittency of wind and solar power will make their absorption by the grid system increasingly challenging unless many energy storage facilities are built.