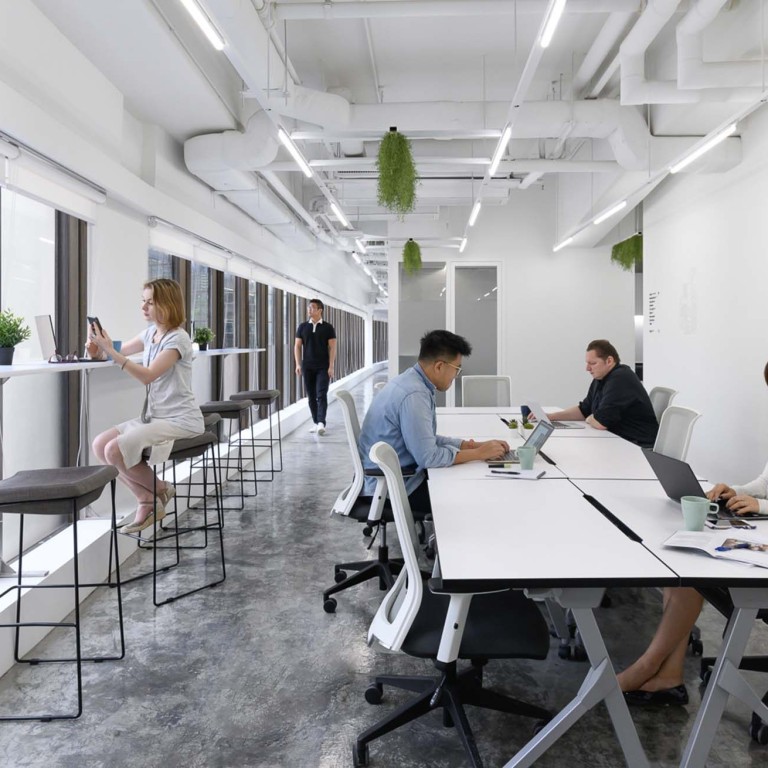 Hong Kong property start-ups seek capital boost in anticipation of post-Covid-19 market rebound
Dash Living has secured US$8.8 million in its second round of funding as the co-living operator looks to expand beyond Hong Kong and Singapore
Co-working space operator theDesk is seeking more capital as it anticipates markets returning to more normal conditions
Some
Hong Kong property
-related start-ups are on the hunt for fresh capital as they ramp up expansion plans, suggesting an imminent rebound in market confidence as the coronavirus pandemic comes under control.
Dash Living has secured US$8.8 million in its second round of funding from new and existing institutional investors as the
co-living operator
looks to expand beyond its current focus on the Hong Kong and Singapore markets. Co-working space operator theDesk is seeking more capital as it anticipates markets to return to more normal conditions.
"We are on the growth trajectory and the funding from [Series A] investment will bring strategic values for us to expand into Japan, Australia and Southeast Asia," said Aaron Lee, founder of Dash Living. "Markets with a high density of hyper-mobile millennials and where accommodation is expensive" are particularly appealing, he added.
The firm is also spending to enhance customer experience through various aspects of its business, from technology innovation to tenant community and more, Lee said.
Investors in the latest financing round included the Asia-Pacific arm of UK property firm Grosvenor, pan-Asian venture capital firm Gobi Partners and Sydney-based Taronga Ventures. Its existing backers Clearmind Capital and Mindworks also chipped in.
Real estate investments are likely to hit about US$165 billion this year as economic recovery gains traction, reaching about 90 per cent of the pre-pandemic level in 2019, according to property consultancy Cushman & Wakefield.
The global economy is forecast to expand by 5.5 per cent in 2021 versus 3.8 per cent in 2020, according to the International Monetary Fund. The pace is likely to quicken as more governments boost stimulus spending and accelerate vaccination programmes, it added.
Co-living, where renters have their own bedrooms but typically share other common areas like kitchen and living rooms, also took a beating, like many industries reeling from the pandemic. Dash Living's rates, on average, were discounted by 15 per cent from a year earlier. The Cube Group had to slash its rates by as much as 50 per cent.
The
shared living space concept
gained more popularity in Hong Kong in 2019 as a cost-saving alternative in the world's most expensive housing market. The concept offers tenants the flexibility of signing short-term leases, as opposed to traditional flat-renting that typically requires a two-year upfront commitment.
"Dash Living wants to bring the co-living concept to the communities to address the expensive accommodation problems in Asia," Lee said. "In Southeast Asia, we are looking for metropolitan cities that are densely populated with millennials and able to bring strategic values for our growth in the region."
Dash, founded in 2014, currently manages and operates more than 1,300 serviced apartments, co-living homes and hotel rooms across Asia.
Thomas Hui, chief executive and co-founder of theDesk, is seeking to replenish its capital, particularly from institutional investors, to help accelerate its ambitious expansion plans, including venturing into new domestic and international locations over the next two years.
Last year, theDesk entered into a profit-sharing agreement with Kerry Hotel in Hong Kong, part of the Shangri-la hotel group, to occupy 6,600 square feet of space to cater to business travellers and other hotel guests. The deal is a departure from traditional tenant-landlord agreements.
"We have every expectation to see that [our growth continues] as we return to a more normal environment," Hui said.